Remember the time when we wondered if popping a pill could take care of human nutrition needs? Well, the time is here. Once a fragment of imagination, nutraceuticals — or supplements that aid nutrition — are a real deal now. While they may not have replaced food totally, their inventive technology and natural formulations make them easy to use, good to taste and promote well-being without having to swallow a bitter pill — quite literally. With consumers welcoming these products with open arms, the industry is looking at massive growth in the coming year. But what are nutraceuticals and how do they work? Here's the lowdown.
Evolution of nutraceuticals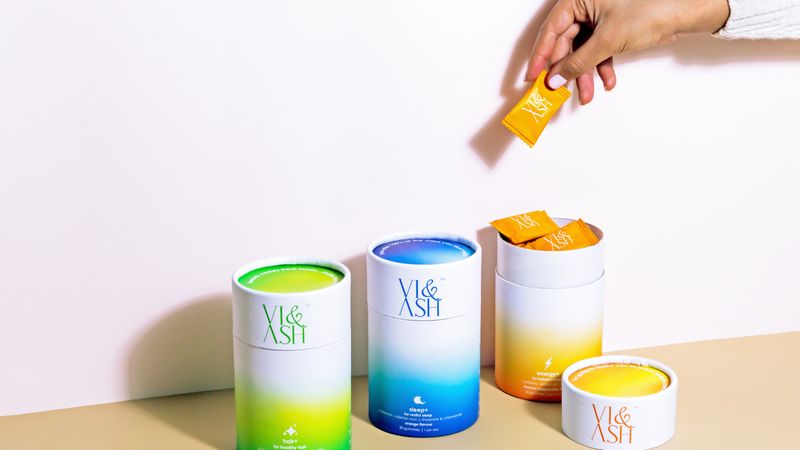 A nutraceutical or bioceutical is a pharmaceutical alternative which claims to have physiological benefits and comes under the broad umbrella of dietary supplements and food additives. The term was created by Stephen L. Defelice in 1989 for the category of nutritional supplements while the supplements themselves have existed for thousands of years in different forms.
"There is no clear documentation about when nutri gummies or powders were first introduced in their current form, but the concept is known to have originated in the United States as a fun and easy way to consume vitamins and minerals. It soon caught on in other parts of the world, including India and is at its peak now," says Vinti Rijhwani, founder Vi & Ash, a brand that focuses on segments like hair and sleep health through its nutri gummies.
The use of supplements is not new, adds Rijhwani, citing the example of natural supplements that have existed for centuries across cultures. "Traditional Chinese medicine has been using herbal remedies and supplements for centuries. Ayurveda uses herbs and natural ingredients as supplements, as do many other indigenous cultures across the world," she explains. In her products, like many others in the market today, she uses similar natural ingredients which are also clinically researched, free of preservatives, allergens, artificial colours or flavours and are vegan and plant-based.
Latest technology for natural ingredients
The focus of the new-age nutraceuticals — like powders, dissolvable strips and gummies — is as much on the ingredient as it is on the result. Most products are made with naturally-occurring substances that are concentrated to optimum levels and in appropriate quantities for easy absorption by the human body. The companies have also gone the extra mile to have in place the scientific, quality and regulatory compliances and certificates that ensure their products are effective and promote wholesome wellness.
"We spent a year in R&D to come up with a formulation that is natural, contains no sugar, is safe to consume and is not habit forming," informs Mitali Tandon, founder of Morning Fresh, a company that exclusively focuses on sleep wellness through powdered formulations of natural herbal extracts like mulberry leaf, green tea and silk protein. Meanwhile, Rijhwani informs that their products at Vi & Ash meet scientific, quality and regulatory compliances and are manufactured in facilities certified by the FDA (Food & Drug Administration) and GMP (Good Manufacturing Practice). "Our gummies are carefully curated by experienced health and nutrition experts and the formulations result from extensive research," she adds. 
Nutritionist's point of view
While all the companies have tested their products on a sample population and claim to have no harmful after-effects, there is little third-party data available to prove their claims. The segment itself is very new to have proven long-term benefits or side effects, which need a significant sample size and time period. It is therefore important to seek a professional's medical, or at least nutritional, advice about the quantity and the type of nutraceuticals to take.
"If the claims are correct and the ingredients of the nutritional supplements are genuinely natural, then it is a great innovation," says nutritionist Kavita Devgan, who is open to her clients using the supplements as long as they are in consultation with her. "Any supplement can be harmful if taken in excess and that is true for natural supplements like nutraceuticals also. And so, even if they are not chemical, I will not advise to self-prescribe nutraceuticals or take them without your doctor or nutritionist's advice," adds Devgan.
A bright future ahead
It is clear that despite the uncertainty of its benefits, the market has been steadily growing and is expected to continue expanding. This growth is driven by multiple factors like increasing awareness among the youth, the widespread news of their benefits, changing lifestyles and dietary habits, and the growing middle class with higher disposable income that pays attention to preventive wellness.
This is also reflected in the numbers. According to a 2022 EY report, the dietary supplements market In India grew at a double-digit compound annual growth rate of 15% to reach Rs 331 billion in FY21. According to a report by the Associated Chambers of Commerce and Industry of India (ASSOCHAM), the dietary supplement market in India is expected to reach Rs 15,000 crore (approximately USD 2 billion) by 2023, growing at a CAGR of 20%.
And so, there is no doubt that the sector will continue to grow as will demand. But whether you will add the new-age supplements to your lifestyle is a personal choice to make in consultation with your doctor. 
---
Photo: Featured brands