Last month, on the 87th edition of Mann Ki Baat, PM Narendra Modi highlighted that interest in Ayurveda worldwide is on the rise. He also mentioned that the growth in AYUSH manufacturing business from 22 thousand crores to 1.40 crores in a span of six years, and the credit for it goes to new-age brands that are creating quality products and spreading awareness on the topic. A special mention was given to Cureveda, a leading plant-based supplement brand co-founded by entrepreneurs Bhavna Anand and Siddhesh Sharma. Cureveda offers a range of premium dietary supplements for beauty, wellness, and common ailments such as arthritis and diabetes. 
Bhavna, a health-conscious individual herself, has been a part of the supplement space since 2009, and over the years she noticed a gap in the general nutrition space, especially for vegetarians. This led to the inception of Cureveda. Her husband Siddhesh, who is the president at Baidyanath (an Indian pharmaceutical firm specialising in Ayurvedic medicines), joined the effort and the duo launched Cureveda in 2019. They leveraged the nutritional knowledge of Baidyanath and leaned heavily on modern research to create the concept and eventually their brand. 
With over a decade's experience in the supplement industry, Bhavna wanted to create a conscious, research-backed range of plant-based products that cater to the modern Indian consumer. What sets them apart, according to Bhavna, is their drive to educate the customers on the positive impact of high-quality, plant-based supplements have on long-term health.   
In conversation with Zee Zest, the co-founder of Cureveda, spoke to us about the future of plant-based dietary supplements in India, the importance of educating the customers, and more.  Excerpts from the interview: 
From stepping into the world of dietary supplements in 2009 to launching Cureveda in 2019, what are the challenges that you've faced? 
Back in 2009, I was just 22 years old, and there was a trust deficit and both my brother and I were learning on the job. Fortunately, we had resources from my father, who had invested in the business as well. Also, we had a strong entrepreneurial bent of mind, so we took up the challenge.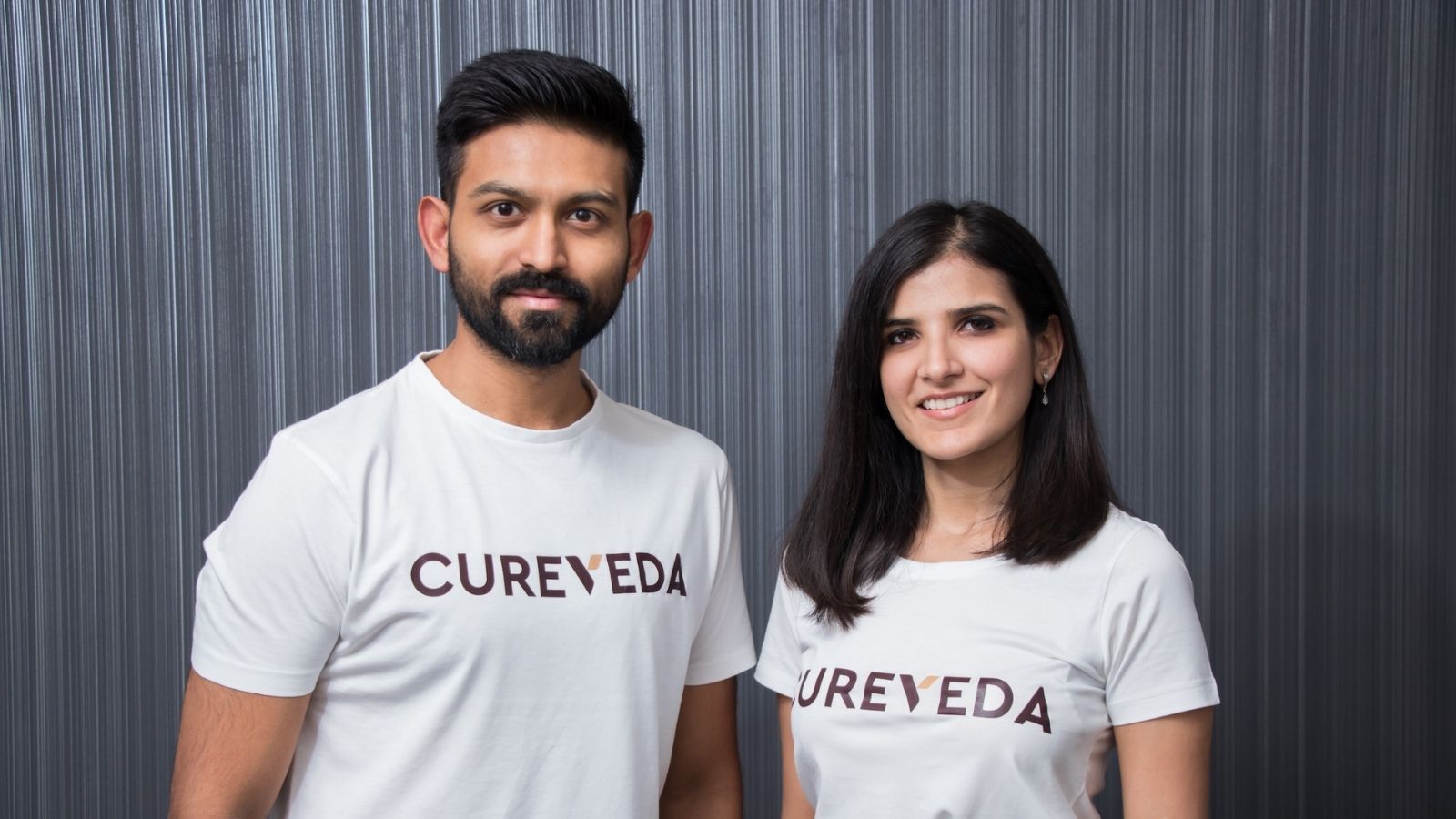 I think we were very instrumental in laying the foundation of what supplement businesses in India are today, because at that point there were no players in the market. The sports nutrition market was still sizeable at that time, but general nutrition wasn't. So, we got a great opportunity to bring supplements to Indian doorsteps. Another challenge was the lack of knowledge regarding supplements among people, so, we had to educate the customers at the same time.  
What sets Cureveda apart from its competitors in the current market?  
To begin with, it is the experience that we have in this space. Apart from having the benefit of being early birds, my husband Siddhesh [Sharma], who is also the co-founder of Cureveda and I have a total of over 30 years of experience in the dietary supplements space.  
The benefit of getting insights from Baidyanath (an Indian pharmaceutical firm specialising in Ayurvedic medicines), which is my husband's family business as well, is another plus point.  
They are all the insights and the formulations that we create, laced with decades of experience, that help us build credibility. With Cureveda, we've been able to change the narrative to create even more quality formulas based on high-quality research. Premium ingredients, high levels of sanitisation, product innovation or format innovation, and packaging are some of the factors that set us apart. And, of course, a strong foothold in clinical and registered trials helps us convince customers that there's proof in our claims.  
Do you think that when it comes to over-the-counter dietary supplements, there is a lot of unawareness still in the market?  
Yes, that's correct. The market is continuously evolving, and the COVID-19 pandemic has also given many businesses opportunities to launch newer brands and products. Consumer education is important, and a lot of resources go into generating awareness. The pandemic has probably helped surpass consumer education for many.  
Having said that, it has given an opportunity to many to sell all kinds of products and, to an extent, exploit customers as well. Hence, I feel it is crucial to set up a credible brand, one that you can trust enough to buy over-the-counter products. Cureveda has FDA-approved formulas, and we are transparent about all our practices, testing, and certifications. Also, our branding is such that we don't sell by ingredients, we sell by solutions. For instance, we will sell a product as a stress-reliever rather than ashwagandha. We aim to build a brand presence and credibility so strong that people don't have to look for research because they trust the brand to have done it for them.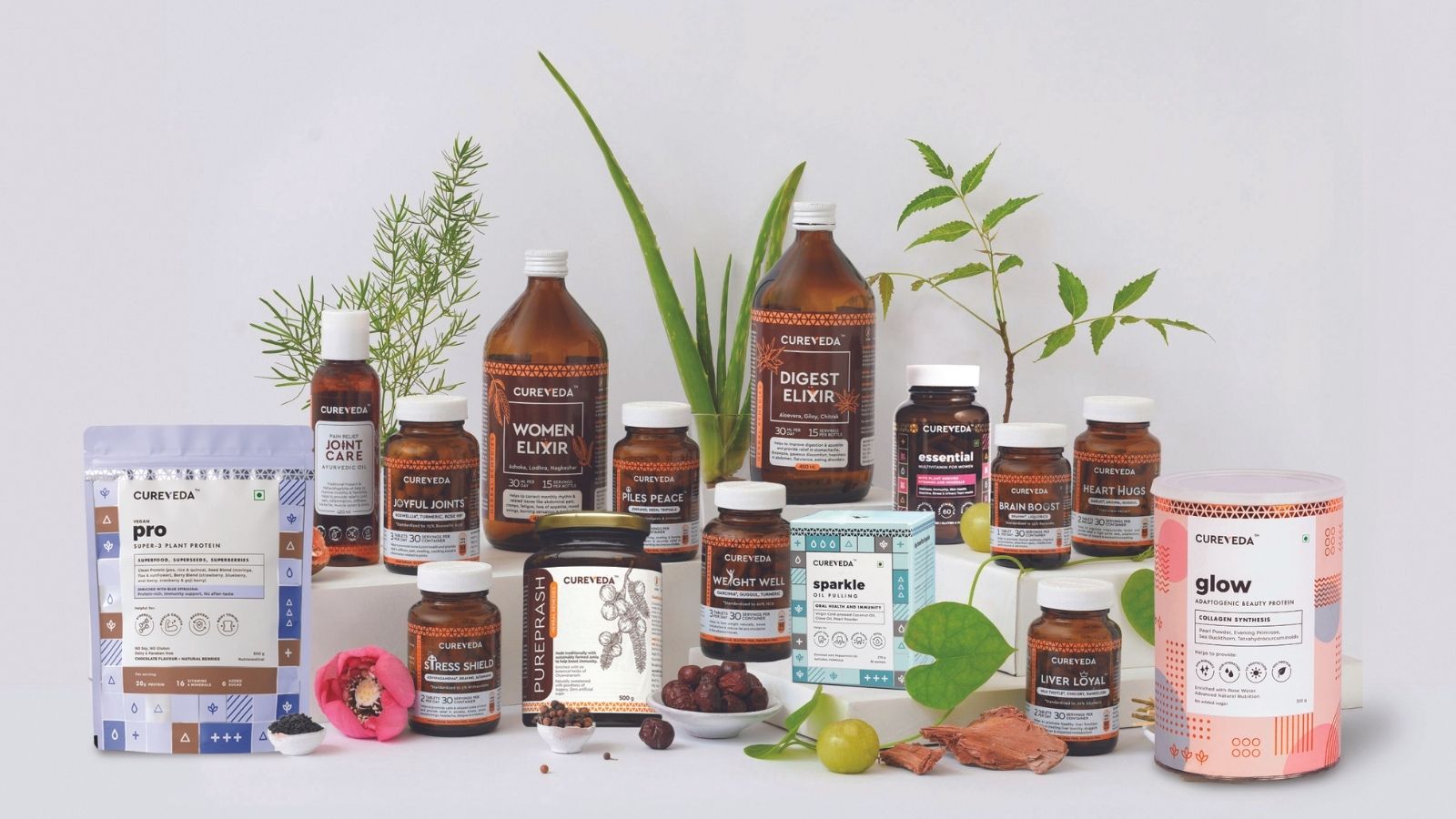 What is Cureveda doing, as a brand, to educate its customers? 
Free consultations are a big part of our brand's portfolio. But I think there's more that can be done in this case because we're not just selling a product, but a service, a lifestyle. With consultation, we are trying to engage a customer so they might engage with our products. At the same time, we have outreach initiatives for existing as well as potential customers.  
How do you think the dietary supplement market has changed over the years?  
Back in 2019, when we entered the Indian market, no vitamins and minerals were being derived from herbs, plants, and fruits. We wanted to create something new and we're trying to identify opportunities. It took a lot of research and domain expertise to reach here. I believe that innovation gives way to opportunities. Over the years, several brands have been launched in the supplements space, but we still have a distinct advantage in the minds of many discerning customers, who are looking for quality products.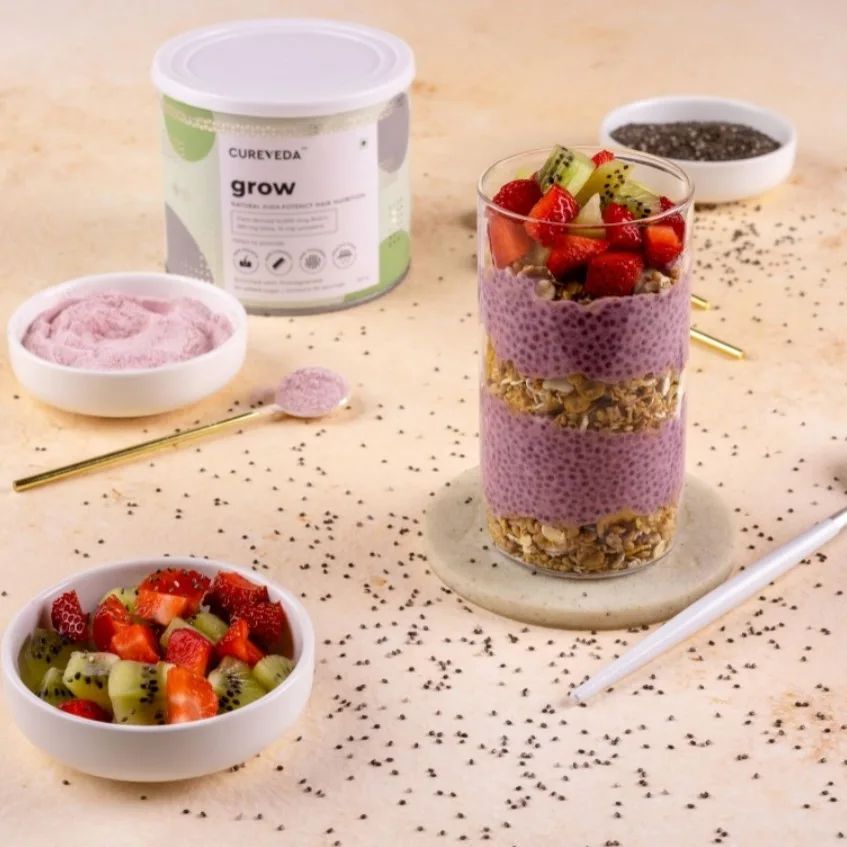 Where do you think the trend of plant-based products is heading? 
Even though it is picking up now, plant-based products are not a new-age concept. Vegetarianism has anyway been a large part of the Indian diaspora. You know education helps to bypass so many challenges, for instance, if a documentary gets launched on yoga on OTT, suddenly people will start sitting up and noticing the benefits of yoga, which has been part of our history and culture since time immemorial.  
Statistics show that the supplement business in India is going to grow at a rate of 20 per cent CAGR over the next two years. The current status is just the beginning for OTC supplements in India. I also feel that it is good to have several players in the market because it's impossible for a single brand to take responsibility for educating such a sizable customer base.  
Where do you source raw materials for your products and where are the supplements produced?  
All the formulas are our own and we have an in-house research and development team. We do a lot of our sourcing from Indian farmers and businesses. You'll be surprised to know that a lot of global businesses do that because the tropical belt is one of the richest, brimming with quality herbs and ingredients. They source it from here, repackage it, and then send it back to India for us to buy. At Cureveda, we do away with these kinds of middlemen and buy ingredients of international quality from local farmers and suppliers. At the same time, we encourage best practices to improve their processes as well.  
For instance, vitamin D, which is derived from a certain plant is only available in England.
What is the road ahead for Cureveda?  
Expect newer formats and dosages. Also, we will soon be entering tier 2 cities in a big way. Apart from that, we will start duet operations this year and a category expansion is in the pipeline too. 
Photo: Cureveda