It's that time of the year when eating healthy and adopting a clean lifestyle tops our list of resolutions. With so much buzz around plant-based foods and adding conscious, sustainable choices to our food habits—we shine the spotlight on six new-age ingredients and superfoods that are trending this year. From tempeh and oat milk to hemp, jackfruit meat, moringa, and more—we've got nutrition facts and recipes galore for you.
1. Hemp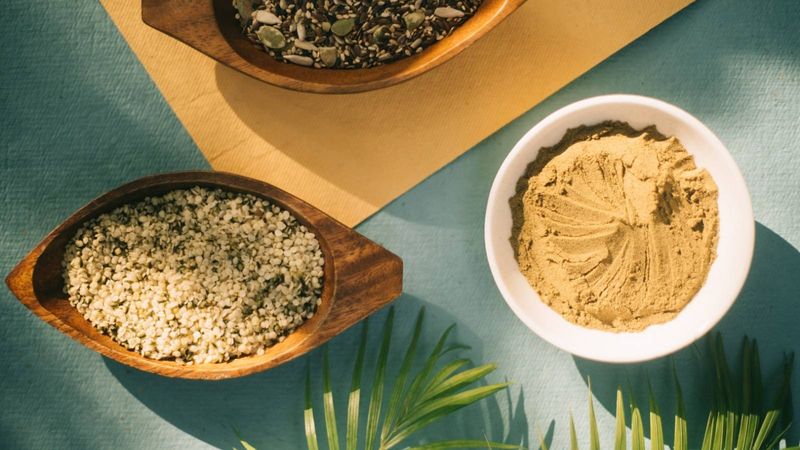 Get ready to see more hemp products online and on retail shelves this year. Up until recently, the conversation around hemp (derived from cannabis) was fairly limited, owing to restrictions around hemp cultivation in India and marketing the product. That's changed now, with regulations easing up and brands driving the narrative about the health benefits of this ingredient that's said to have been a part of Ayurveda for thousands of years.
According to Shalini Bhattacharya, co-founder, India Hemp & Co, with India revisiting its laws around hemp cultivation, and the Food Safety and Standards Authority of India (FSSAI) recognising it as a food source last November, hemp is now much more accessible to customers. Some of the products they retail include hemp protein powder, hemp seeds, trail mix, hemp seed oil, etc.
Health benefits of hemp 
Hemp is a natural plant-based nutrient. It's also full of fibre, vitamins, and amino acids, which makes it easier for the body to absorb protein. What's more? It contains omega 3 and 6, which are good fats and when combined, offer anti-inflammatory properties.
How sustainable/affordable is it?
According to Bhattacharya, hemp is a hardy crop.It absorbs more CO2, has short crop cycles, and uses less water as well, making it a convenient and sustainable crop for farmers to harvest. In terms of pricing, India Hemp & Co retails a 250gm pack for about Rs 399.
How to use hemp
You can snack on it, sprinkle it over soups, salads, sabzis, and much more. Use hemp flour to make rotis or mix it with yoghurt or fruits. In the hills of Uttarakhand, you can even find locals making hemp chutney, says Bhattacharya.
Hemp energy bombs recipe
Ingredients
100 gm ground dates
100 gm fresh coconut
70 gm hemp hearts
50 gm hemp trail mix
1 tbsp cacao powder
1 tbsp coffee powder
1 tbsp orange zest
A pinch of Himalayan pink salt
Method
Blend all the ingredients, except for the cacao powder, until it reaches a thick consistency.

Roll them into balls and finally sprinkle cacao powder until entirely covered.

These energy bombs can be used as a pre or post-workout snack.
Recipe courtesy: India Hemp & Co cookbook by home chefs, via Copper and Cloves
2. Tempeh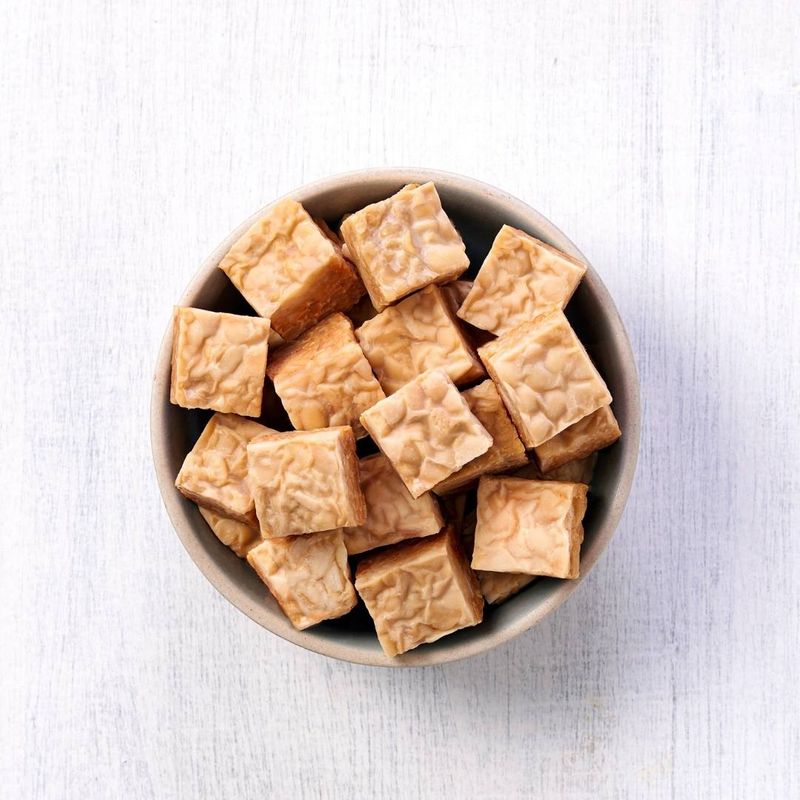 Fermented foods have been quite the buzzword this past year, and while products like kombucha, kimchi, and miso have been trending—tempeh is slowly gaining resonance as well. Finding its roots in Indonesian cuisine and dating back centuries, tempeh is nothing but cooked and fermented soybean. According to Siddharth Ramasubramanian, founder and CEO, Hello Tempayy, one of the few brands retailing this product in the Indian market, tempeh is one of the cleanest and healthiest ways to consume soybeans because it has no preservatives or additives. He adds that for vegetarians and vegans who are looking for variety in their diet, as well as protein and iron-rich foods, tempeh checks all the boxes.
Health benefits of tempeh 
This three-ingredient food is packed with protein and dietary fibre while being low in carbs and saturated fat. It's dairy-free and gluten-free; and being a fermented food, it is also good for the gut. Overall, tempeh is quite a nutrient-dense product.
How sustainable/affordable is it?
For those looking to adopt a dairy-free diet, tempeh is an easy replacement and is also a better option as compared to animal protein. In terms of pricing, Hello Tempayy's products are priced between Rs130 to 150 for a 200gm pack, making it almost on par with high-quality paneer, says Ramasubramanian.
How to use tempeh
Tempeh works well with almost any cuisine, including Indian fare, as it easily absorbs flavour. Use it in curries, stir fries, kebabs, and more. Use tempeh to make a mash for vada pav cutlets, mince it to make bhurji, a Mangalorean-style ghee roast, or cube it up to add to your gravies. You can even use it in smoothies, says Ramasubramanian.
Tempayy lettuce wraps recipe
Ingredients
200 gm Tempayy cubes
1 bunch iceberg lettuce
3 tsp soya sauce
4 tsp hot garlic sauce
2 tbsp tri-coloured capsicum
2 carrots
5 tsp spring onion
Salt to taste
2 tsp sugar
2 tbsp garlic
4 tsp roasted peanuts
1 tsp fresh ginger:
4 tsp oil
For the dip
5 tsp black vinegar
1 fresh red chilli
1 tsp black pepper powder
1 tsp white sesame seeds
Method
Season Tempayy cubes with salt and pepper. Sautee the seasoned cubes for five minutes till golden brown and keep aside.

Break the iceberg lettuce into smaller parts and soak it in ice cold water.

Finely chop garlic and ginger, fresh red chillies and spring onions.

Dice the tri-coloured capsicums.

Coarsely grind the roasted peanuts and keep aside.
Cooking
In a pan, heat the oil and sauté the chopped ginger and garlic for 3 minutes.

Add the chopped capsicums and sauté further, for 3 minutes.

Add the hot garlic sauce and 2 tsp of soya sauce. Cook for a minute.

Add Tempayy cubes, crushed peanuts, salt, and sugar. Stir for 3 minutes.

Garnish with spring onions and white sesame seeds.

Let it cool.
Dip
Mix the black vinegar with one spoon of soya sauce, fresh red chillies, salt and sugar and blend well.

Add the white sesame seeds. The dip is ready.
Assemble
Drain lettuce leaves and form small cups of each.

Add the sauteed tempayy mixture to each lettuce cup.

Roll and serve with the dip.
Recipe courtesy: Hello Tempayy
3. Oat Milk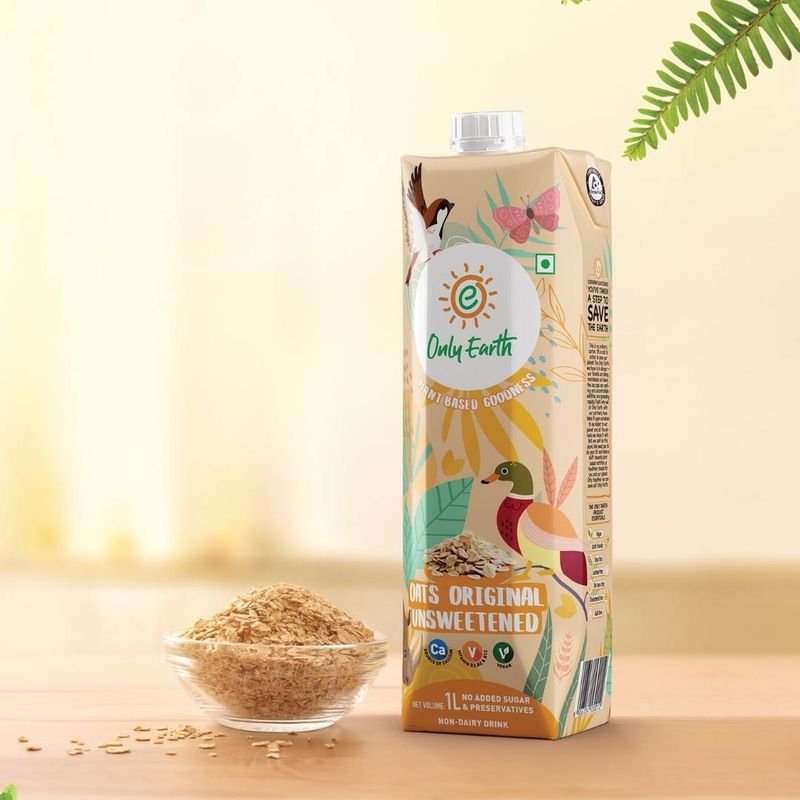 Move over nut milks, coconut and soy milk. The new kid on the block is oat milk and it seems to be witnessing a rise in popularity. While alternative milks can often be seen on supermarket shelves, oat milk is a relative newbie but is gradually finding favour with plant-based enthusiasts. According to Kunal Mutha, founder and CEO, Only Earth, a plant-based milk brand in Chennai, "Looking at current growth trends around the world, oat milk is likely to be the biggest plant-based milk category in coming times, even in India."
Health benefits of oat milk 
Oats are known to be a popular health food, and are loaded with dietary fibre. They are also said to be effective in lowering blood pressure, cholesterol, and the risk of heart disease.
How sustainable/affordable is it? 
Oats are a sustainable crop and don't require large amounts of water. Hence the impact on the environment is lesser as compared to other plant-based alternatives such as almond milk.
How to use oat milk
It can be used to substitute regular milk in tea, coffee, smoothies, cereals, baking, and even in Indian sweets, says Mutha. It easily replicates the texture of dairy and is also allergen-free, making it a versatile beverage to work with. Some brands in the Indian market are also offering flavoured oat milk.
Peanut butter and banana smoothie recipe
Ingredients
1 cup unsweetened oat milk
1 spoonful peanut butter
1 ripe banana
Ice to thicken the smoothie
Method
Blend together the oat milk, peanut butter, banana and ice for a refreshing smoothie. 
Recipe courtesy: Only Earth
4. Moringa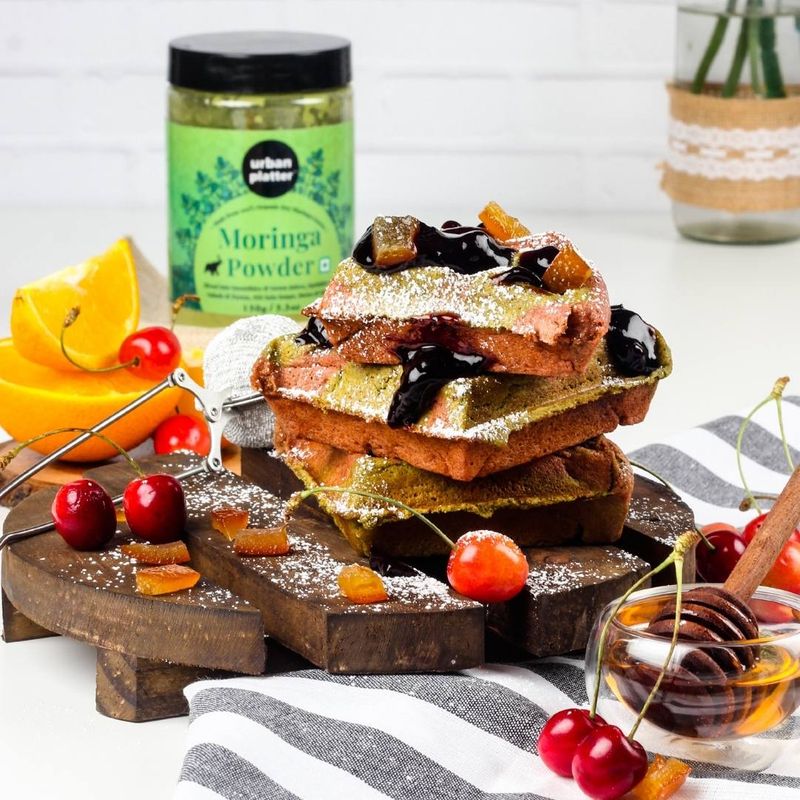 We might have been talking about ashwagandha last year, mixing it in our lattes and adding it to our smoothies—but this year is about the native Indian superfood, moringa. In fact, moringa powder offers a number of health benefits and comes packed with vitamins and minerals. Chirag Kenia, founder, Urban Platter, which retails organic moringa powder on its platform, says that there is more conversation around moringa as an ingredient today, as people look to rediscover holistic foods.
Health benefits of moringa
Moringa powder is said to be rich in antioxidants. It helps boost stamina, detoxifies, lowers cholesterol, and is said to reduce inflammation as well.  
How sustainable/affordable is it? 
The moringa or drumstick tree is widely grown in the Indian subcontinent, especially in northern India, with the use of little water and soil, making it a hardy crop.
How to use moringa powder
Moringa is one of those truly versatile ingredients because there is lots you can do with it. Sprinkle it on to salads or pastas, stir it into soups, dips or sauces, bake it into savoury breads and muffins, or simply blend it into green juices, smoothies, and ice creams, offers Kenia.
Moringa and raspberry waffles recipe
Ingredients
2 cups all-purpose flour
1 1/2 cups oat milk
1 tbsp baking powder
1/2 cup light brown sugar
1 tsp cream of tartar
2 tbsp moringa powder
2 tbsp raspberry powder
Instructions
In a large bowl, add the flour, baking powder, cream of tartar, and sugar.

Using a whisk, mix all of the dry ingredients well.

Add oat milk to the dry ingredients and whisk well to combine into a smooth batter.

Once the batter has been prepared, divide it into two bowls.

In one bowl, add the raspberry powder and the moringa powder in another.

Once the powders have been added and whisked well, turn on the waffle iron to heat.

Pour the moringa batter into the iron first and top with the raspberry batter.

Repeat for all quadrants of the iron and close the top.

Let the waffle cook for about 4 to 5 minutes, until the escaping steam has completely disappeared.

Once cooked, transfer  the waffles onto a plate. Repeat the process with the rest of the batter.

Top the waffles with your favourite toppings, you can use a dark cherry filling or even candied oranges.
Recipe courtesy: Urban Platter
5. Jackfruit meat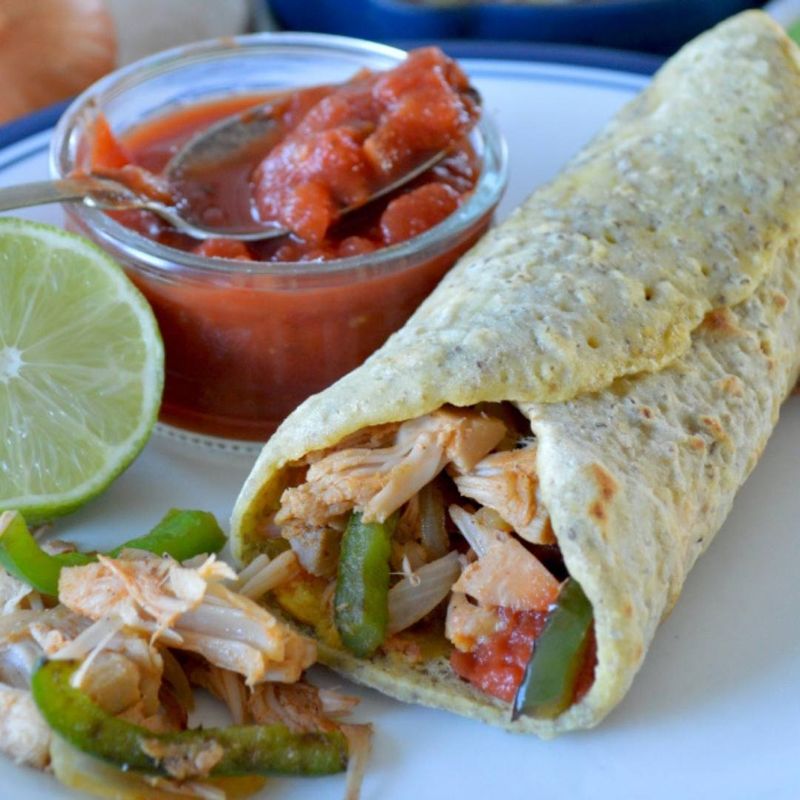 Last year saw a lot of conversation around plant-based meats or mock meats, and this trend is only picking up in 2022. One of the newer entrants to the market is jackfruit meat. "Jackfruit meat is made from tender jackfruit when it is about two months old," says Sairaj Dhond, founder and CEO, Wakao Foods, a Goa-based brand retailing jackfruit meat in assorted flavours and offerings. "The fruit itself is quite textured and meaty, and doesn't require much processing to give it that meatiness," he says, adding that you'll find jackfruit in abundance in parts of southern India, namely Kerala, Tamil Nadu, Goa, and Maharashtra.
Health benefits of jackfruit
Jackfruit helps boost gut health, is high in fibre, and low in calories. It's also plant-based meat making it healthier for the environment.
How sustainable/affordable is it?
Jackfruit is relatively easy to grow and doesn't require much in terms of cultivation, says Dhond. It is also not very susceptible to pests. Wakao prices its jackfruit meat starting from Rs300.
How to use jackfruit meat
Tender jackfruit doesn't really have a taste of its own, so you can pretty much add any flavour or spice to it, offers Dhond. For instance, its fibre-rich texture mimics pulled meat so you can use it in every style of cooking, as a filling in sandwiches, burgers, pizzas and tacos, or in spicy curries, vegetable biryani, pasta, etc.
Teriyaki jack frankie recipe
You can choose the number of ingredients as per your taste. So, if you want a meatier version, use more of the jackfruit meat or use more onions, as per your choice.
Ingredients
Teriyaki-flavoured jackfruit meat
Chapati
Mayonnaise/ranch sauce
Pickled gherkins/cucumber
Julienned carrots
Sliced onions
Salt to taste
Method
In a bowl, combine the pickled gherkins/cucumber, carrots, onion, and salt. Let it sit for 10 minutes

Place the chapati on a flat surface and apply the mayonnaise/ranch dressing all over

Place the teriyaki jack in the centre (cylindrical shape) and place the vegetables on top

Sprinkle some dry herbs if you like

Fold both the edges of the chapati and begin to roll tightly

Roll it up in butter paper/aluminium foil

Serve hot.
Recipe courtesy: Wakao Foods
6. Coconut sugar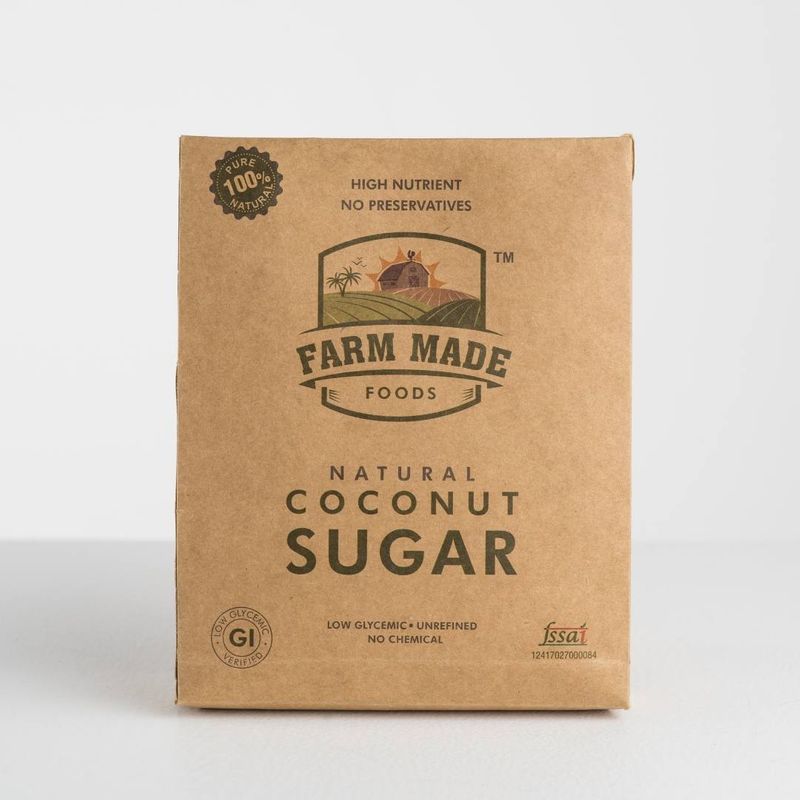 Another new-age ingredient that's coming to the fore is coconut sugar. While it hasn't traditionally been manufactured in India, it is slowly picking up, as people look to unrefined alternatives for sugar.  According to Kumar Kempaiah, marketing head, Farm Made Foods—a Tamil Nadu-based brand which manufactures coconut sugar—this is typically made from the sap of the coconut palm, which is then boiled or dehydrated and kept away from air and sunlight for its final crystallised version. "This is essentially unrefined sugar at its purest with no additives or fermentation."
Health benefits of coconut sugar
Coconut sugar is lower on the glycemic index, rich in potassium, and magnesium and other phytonutrients—although it provides almost the same number of calories as regular white sugar.
How sustainable is it? 
Coconut trees are a fairly sustainable crop, where almost every part of the tree is useful in some way or form. They don't require much replantation and unlike sugarcane, don't deplete groundwater resources, says Kempaiah.
How to use coconut sugar
It can easily replace regular sugar in similar quantities, whether for baking, tea or coffee. It even caramelises just like jaggery or sugar.
Coconut flour and coconut sugar brownies recipe
Ingredients
1 cup coconut flour
2 eggs
1/3 cup coconut sugar
1/4 cup olive oil
2 tsp flax seed powder
5 tbsp dry coconut
2 tsp cocoa powder
1/2 cup water/Soy milk
For the dry fruit mix
15 almonds, chopped
½ cup raisins
½ cup cacao nibs
1 tsp ginger powder
1 tsp cinnamon powder
1 tsp nutmeg powder
½ tsp cloves powder
1 cup hot water
Method
In a bowl, add the raisins, ginger, cinnamon, nutmeg, and clove powder. Add the hot water and keep aside for 10 minutes.

In a separate bowl, beat eggs with coconut sugar and olive oil.

Stir in dry coconut and flax seed.

Add cocoa powder and stir.

Add coconut flour with baking powder and stir.

Add a little bit of the liquid from the soaked dry fruit mix and stir.

Add in chopped almonds, cocoa nibs, with raisins. If needed add water or soy milk.

Decorate with cocoa nibs.

Bake at 170C for 50-60 minutes.
Recipe courtesy Farm Made Foods via @thangambakes
---
Photo: India Hemp & Co; Respective Brands