If we were to go by the trends of 2020 and 2021, then it is safe to say that clean and conscious eating is here to stay. While 2020 and 2021 saw the rise of home chefs experimenting with different flavours, textures and cuisines, the pandemic also put vegan food on the map as many decided to try out or adopt clean eating as part of their lifestyle. As a result, takeaways, cloud kitchens, and commercial establishments introduced vegan fare that is lip-smacking, to say the least.
With chefs experimenting with different vegan flavours and dishing out scrumptious vegan food, we spoke to a few establishments that are making the right kind of noise in the vegan food space...
Vegan food space in the country has grown exponentially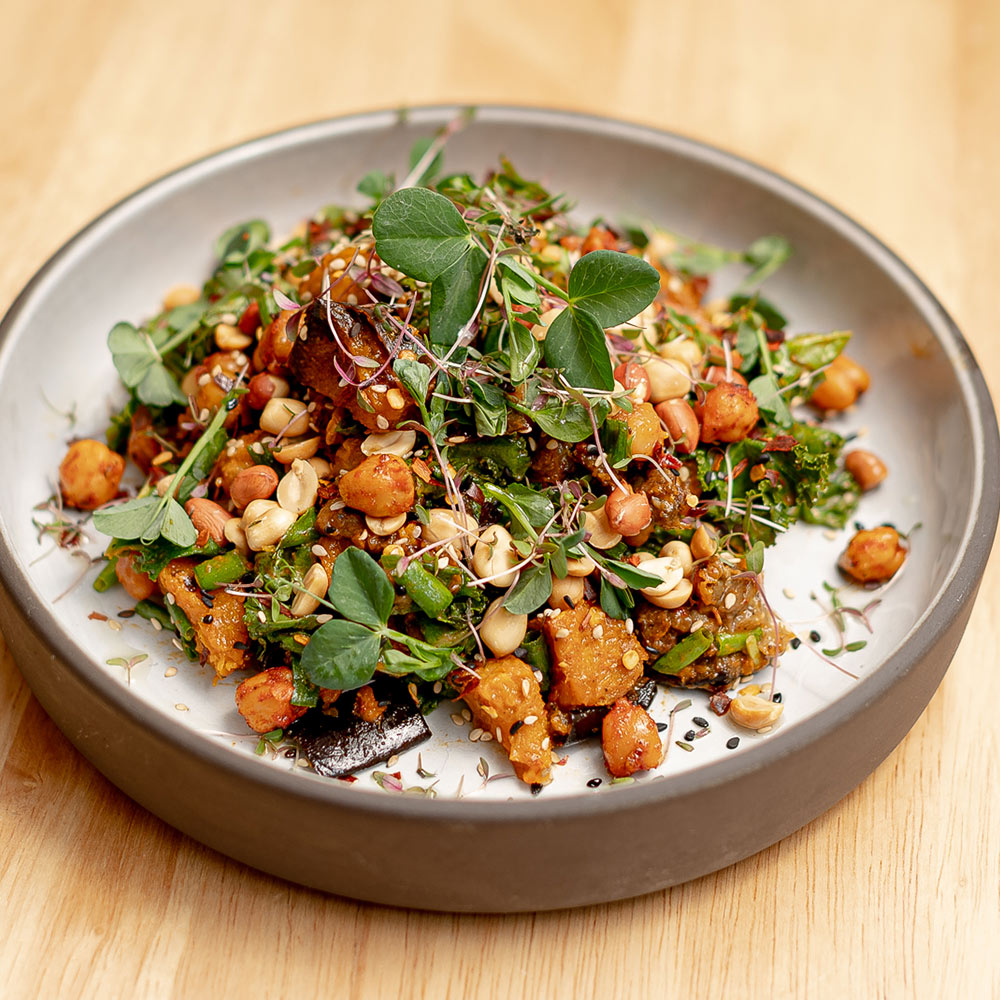 When Sarah Nicole Edwards, founder of Copper+Cloves moved to Bengaluru from the UK, five-and-a-half years ago, finding the raw ingredients or even basic vegan-friendly food seemed like a task. "I started Copper+Cloves cafe partly because of a need that I felt when I moved here. There weren't a lot of vegan restaurants and cafes where I could go out and eat, and even procuring vegan-friendly products at that time was impossible. In the UK, such products were easily available in the local store. In addition to designing a vegan-friendly menu for a cafe in Bengaluru, I decided to open my own vegan cafe that serves food made from locally-sourced products. My aim is to bring exciting vegan food to everyone and not just vegans! I wanted to create a vegan menu that celebrates plants, flavours, and textures. For example, some of our salads have 16 ingredients. Having said that, it is really great to see so many more vegan-friendly cafes and restaurants opening up." says Sarah. From healthy breakfast options like Hemp Smoothies Bowl to hearty bowls like The Sri Lankan Bowl and sourdough specials, this place offers dine-in, self-pick-up, and delivery options as well.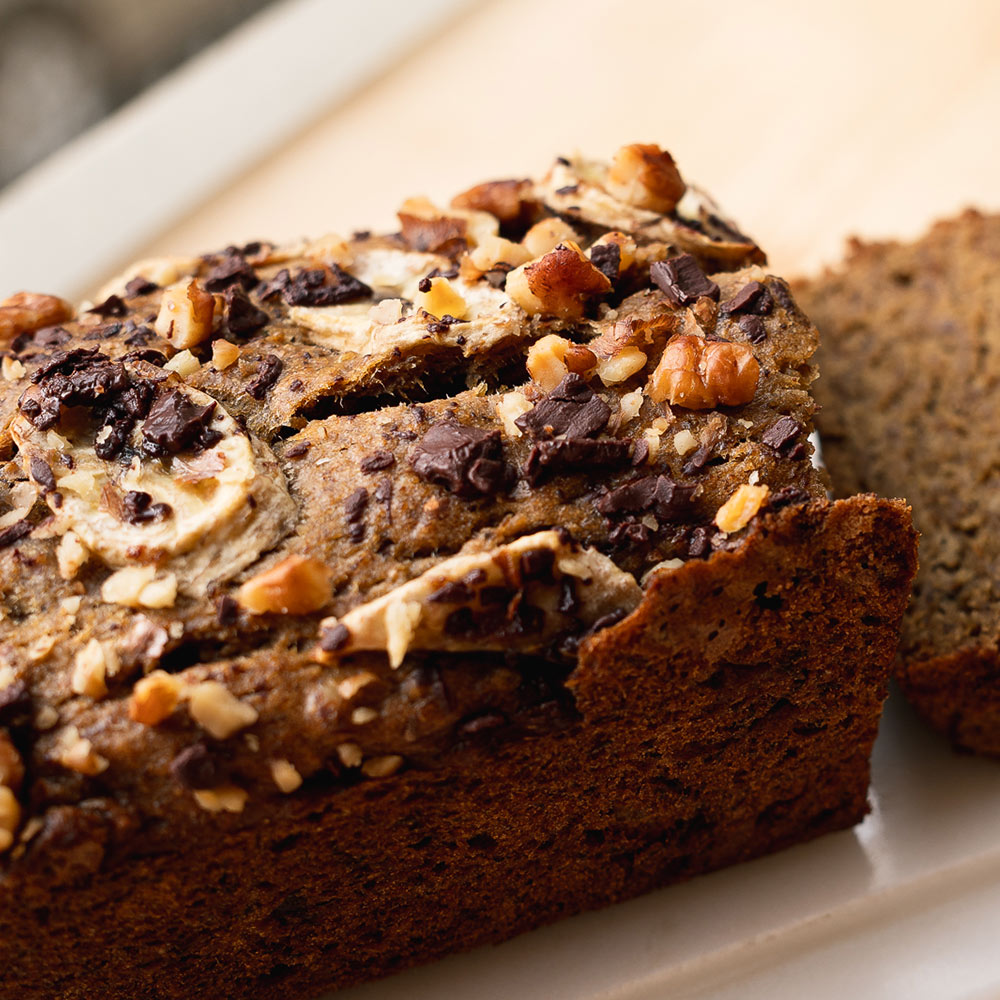 Must try at dishes at Copper+Cloves: Farm to Table Salad, The Asian Bowl, and Banana Bread 
Mainstream establishments are warming up to the idea of vegan food
Until a few years ago only niche outlets specialised in vegan meals, but now mainstream and commercial restaurants are venturing into the vegan food space and list many vegan dishes as a permanent feature on their menu.
Mumbai-based Charcoal Eats, which follows a cloud kitchen model, used to serve authentic vegetarian and non-vegetarian biryanis to its customers. "However, once the pandemic struck, we realised there was a gap for vegans. So, we decided to add a few vegan biryanis in our menu and orders for the same have been flying off the shelf ever since," says Rohit Mehrotra, spokesperson for Charcoal Eats, which boasts of over 30 kitchens in Mumbai. "We realised that there aren't many establishments who offer vegan biryanis. So, as part of an experiment, we introduced two vegan biryanis and things have been going great. In fact, we didn't just replace meat with vegan options, but also the ghee, curd, and creams with healthy vegan options. This was one of the biggest challenges we faced initially. The plant-based vegan biryani recipe called for curd and cream as one of the ingredients. So we used vegan curd and cream. Such products are now available thankfully, and thanks to more companies venturing into this space, the flavours of these ingredients have also improved," says Rohit, adding, "In fact, now people don't have to think twice when they travel because we are moving in a direction where vegan food is available in almost every city. Vegans don't have to eat the same kind of food because there are so many chefs trying out different things and coming up with new recipes often."
Must try dishes at Charcoal Eats: Jackfruit Biryani and Plant-Based Chicken Biryani
There are different dishes you can try with plant-based meats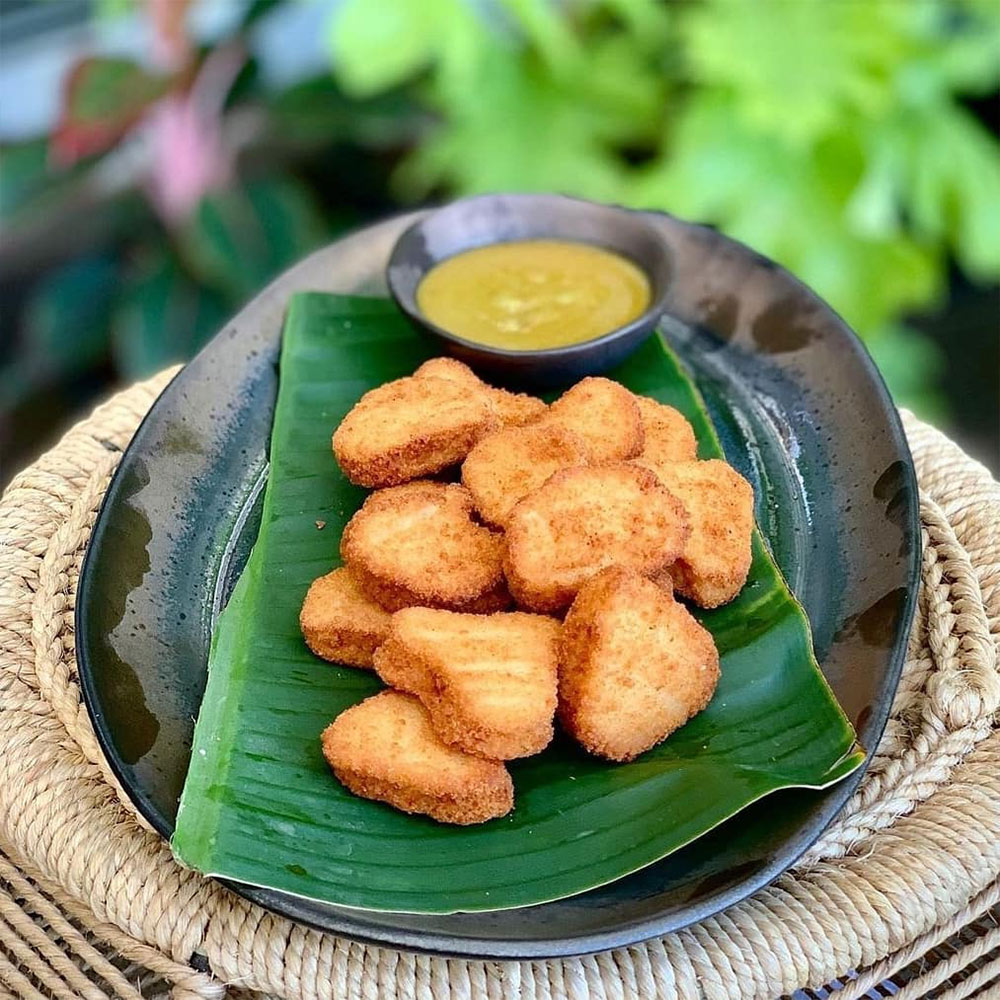 There was always awareness about veganism, but consumer demand went up only in the past two years, say, experts. "We've always worked closely with five-star hotels that had a few vegan options on their menus. However, in the past two years, not only have orders at these five-star hotels shot up twice as before, but we also received regular orders from restaurants, cloud kitchens, and such because these sort of eateries too began serving vegan dishes. Earlier vegan dishes would be a part of their daily specials or so, but now many cafes and restaurants have plant-based dishes as a permanent feature. It's definitely moved from being a niche consumer demand to a mainstream menu feature," says Sohil Wazir, chief commercial officer at Blue Tribe, which specialises in plant-based meat products.
Sohil adds that people are going out of their way to share recipes of dishes made using their plant-based products. Their products such as plant-based mutton and chicken keema have a lot of takers, who experiment with different recipes and cuisines such as vegan lasagna, keema puffs, vegan burger, and more.
Must-try products at Blue Tribe: Plant-Based Chicken Nuggets, Plant-Based Mutton and Chicken Keema 
Bringing sustainable, and lip-smacking food to customers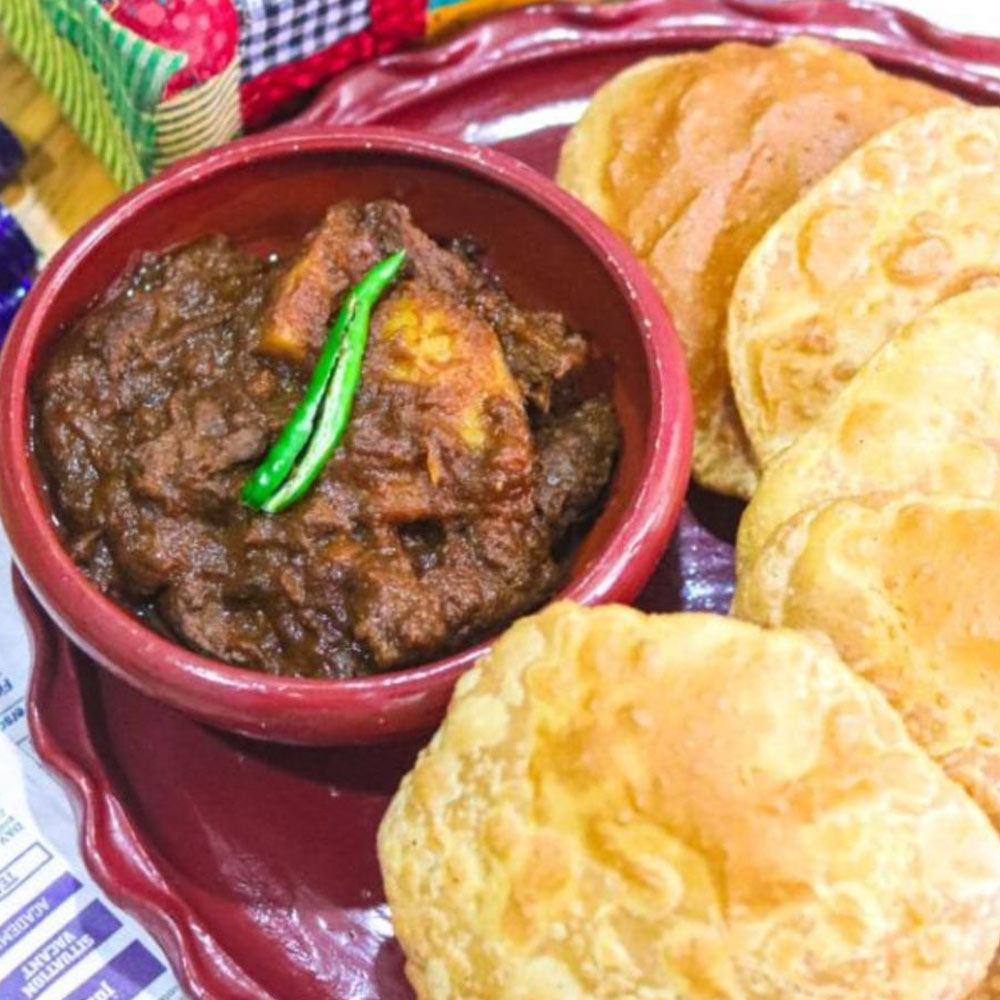 Kolkata-based Richie Sharma, CEO of Ubuntu Eat—a vegan cafe—says that through their cafe in Kolkata, they aim to introduce locals to vegan food through the flavours they are familiar with. "Vegan food is still not as popular in Kolkata as it is in other cities. Hence, we work with flavours that people grew up eating, but add a vegan twist to it. For example, some of our bestsellers are Kosha Mangsho, The Kindest Biryani and Cheesecake. Kosha Mangsho is a typical Bengali food but in our cafe, we make it with plant-based meat," says Richie, adding that their cloud kitchen in Mumbai, however, has a very different customer base. "In Mumbai, people are aware of vegan food and know exactly what they want. Our Aloo Tikki Burger is one of the most popular items that sells out every day," he adds.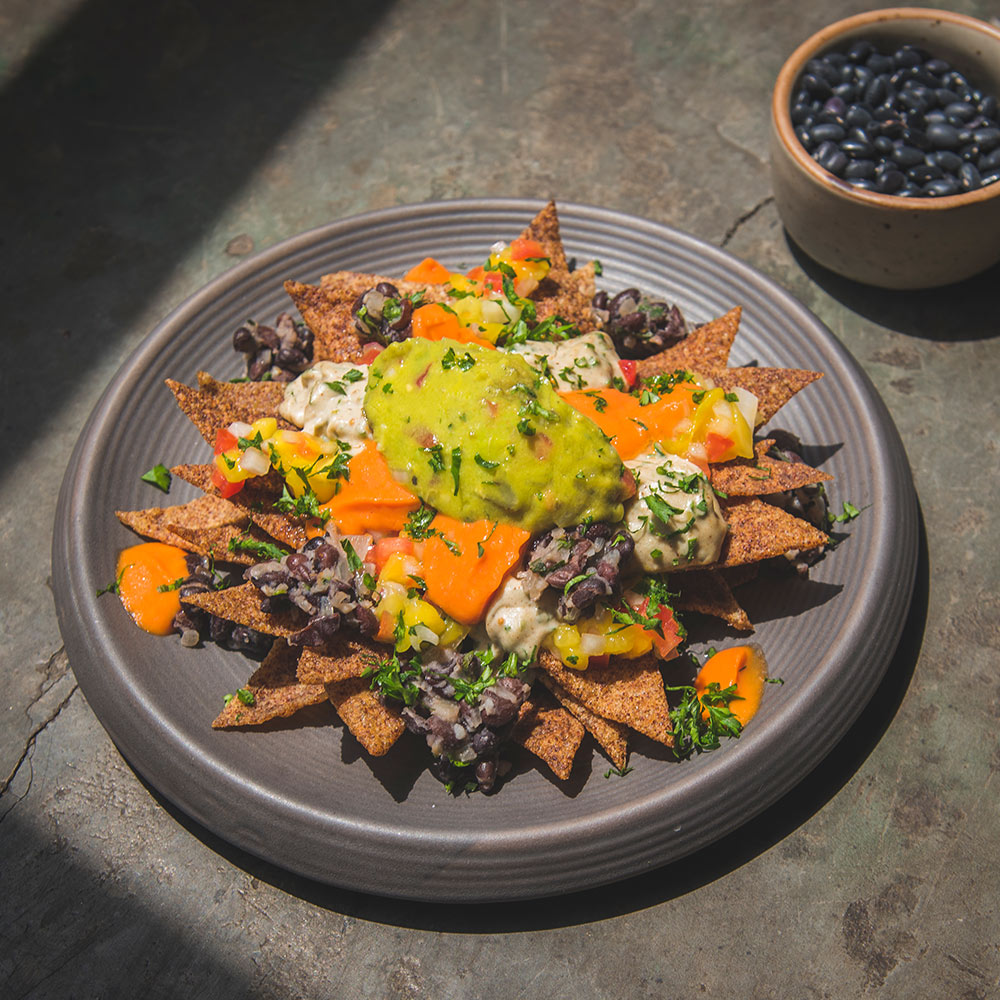 In the midst of all this, owners of such establishments say that being sustainable, without compromising on the flavours and the idea of vegan food remains their topmost goal. One such cafe in the NCR region, Greenr Cafe, has been dishing out vegan fare and maintains that innovation is what pushes them. "Tremendous innovation has taken place globally in the past two decades when it comes to working with plant-based sources of food— both in terms of food processing and recipe innovation. We have been experimenting with vegan recipes and simple, but innovative, food processing techniques at Greenr Cafe. It is part of our core food philosophy to create delicious wholesome dishes that are plant-based. So, when it comes to producing wholesome and delicious vegan food, it is possible—it is just a question of thinking and working in that direction," says Nitin Dixit, co-founder of Greenr Cafe. "Our Baja Black Bean dishes like the nachos, burger and Earth Bowl are an all-time favourite. They are a vegan take on the classic Tex-Mex flavours which are very earthy and satisfying. There are a wide variety of vegetables used, protein-packed black beans that are grown in India, and the unmistakable flavour of the Mexican chipotle pepper—all accompanied by vegan cashew-based sauces," says Nitin.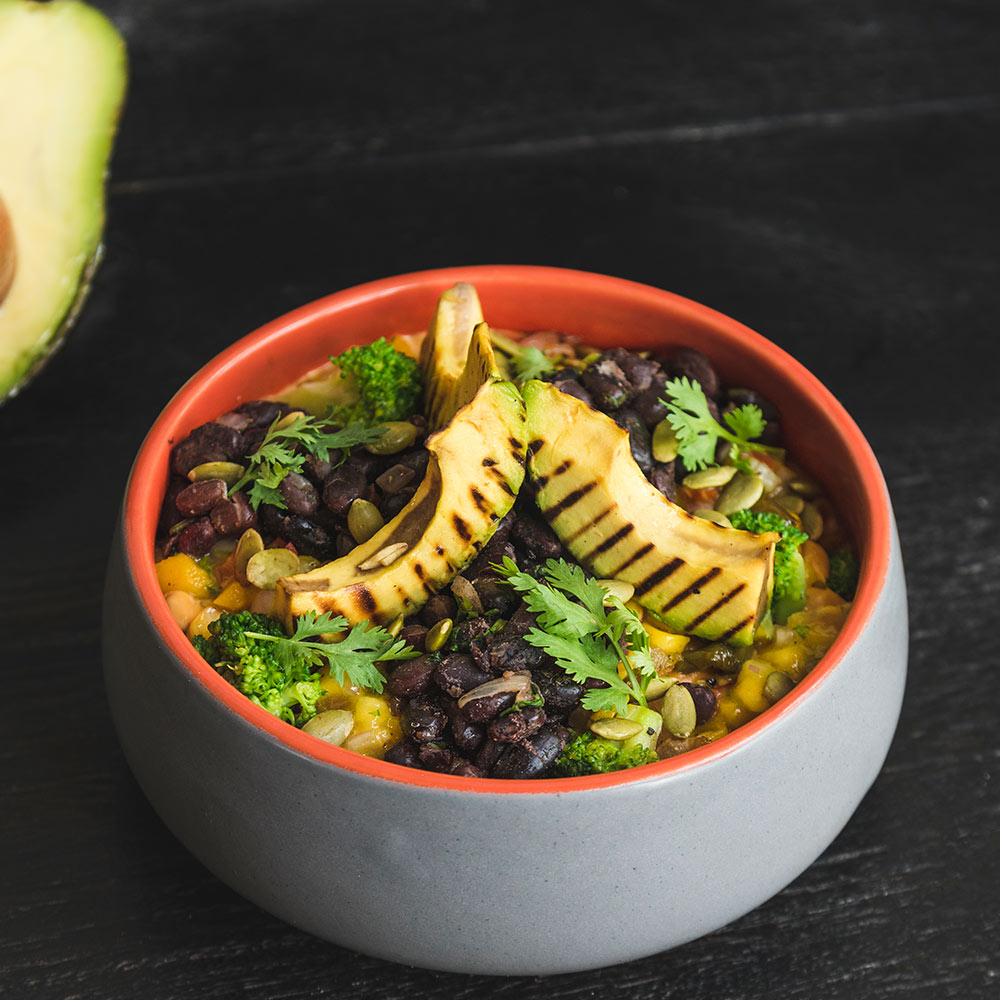 Must-try dishes at Ubuntu Eat: Kosha Mangsho, The Kindest Biryani, Brownie with Vanilla Nice Ice-Cream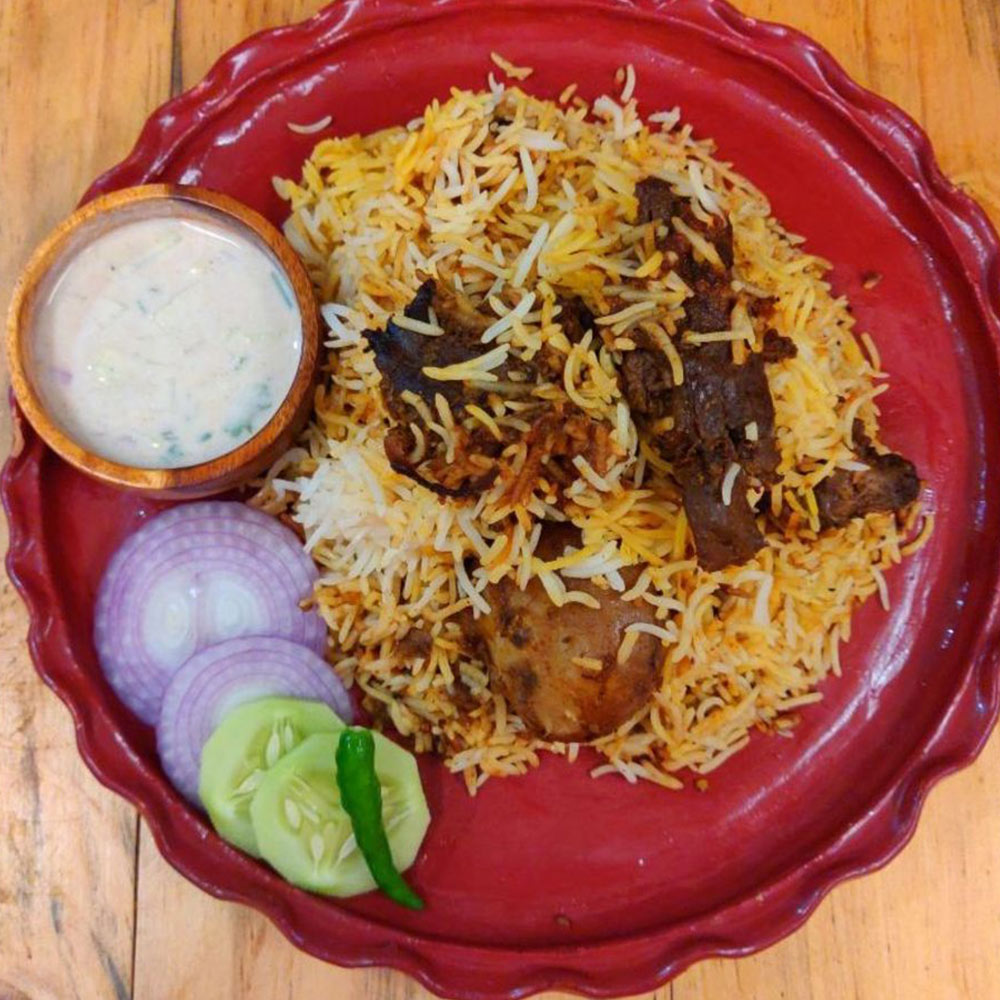 Must-try dishes at Greenr Cafe: Baja Black Bean Nachos, Baja Black Bean Burger, Baja Black Bean Earth Bowl 
Photo: Banner: Greenr Cafe | Inside Images: Featured Brands