What is common to Jennifer Aniston, Robert Downey Jr., Matthew McConaughey, Katy Perry, Ryan Gosling, Justin Timberlake, David Beckham, Deepika Padukone, Shilpa Shetty, Alia Bhatt, Kareena Kapoor Khan, Sara Ali Khan, and Malaika Arora? Well, these are all celebrities who swear by yoga.
Yoga is a form of exercise that needs no introduction, and it is arguably one of the most scientific ways to stay fit and adopt holistic wellness. Recently, adidas launched a Yoga Campaign - Yoga Make Space, featuring actress Deepika Padukone. "The beauty of yoga is that you can practice it in absolutely any space, in any part of the world. We often talk about being self-reliant. Yoga is one such practice. All you need is your mind and your body. 'Malasana' is my most favourite posture. A hip opener that makes me feel like my chakras are aligned," says Padukone. 
For Actor Ashwath Bhatt, yoga is an important part of his life. "I was introduced to Yoga at the National School of Drama. Though I learnt other body techniques, but yoga has integrated into my daily routine. During my constant travel and change in work situations, many a times very stressful, yoga keeps me balanced. As an actor, yoga helps me to connect to the deep breath which I believe is the essence of acting." 
Television actor Mitaali Nag says that yoga helps her keep pace with the pace of life. "I swear by Surya Namaskar as I shoot almost every day and it leaves me with very less or no time for walks and gym. Ten minutes of Surya Namaskar everyday takes care of that."
Zee Zest spoke to yoga practitioners across the world for their take on why yoga is the way forward especially as the world battles new waves of COVID-19.
Sohan Singh, yogi and entrepreneur, China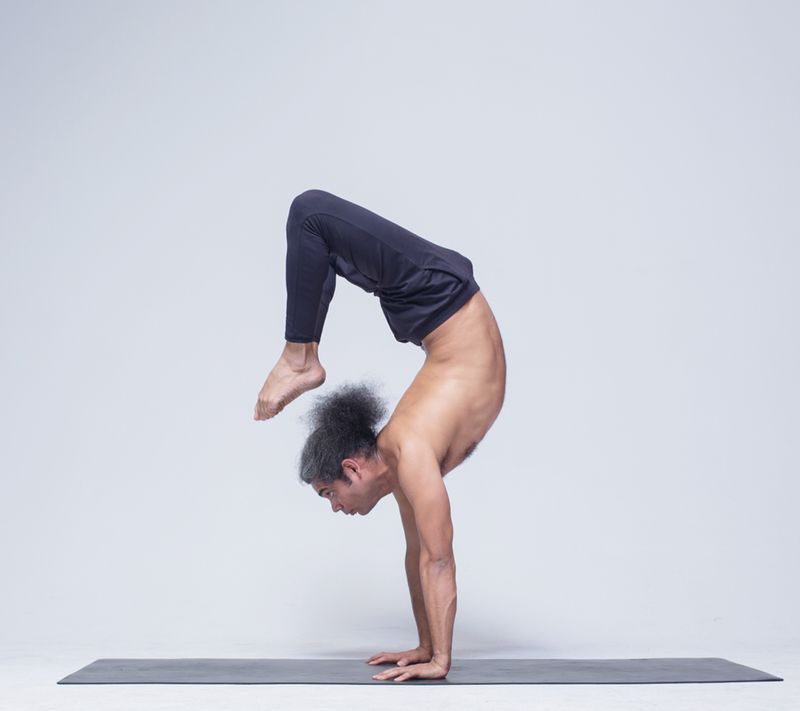 Singh runs SohanYoga International, an Indian yoga Institute in China that is deep rooted in practical and philosophical yogic values. Through his exploration and understanding of yoga, in different cultures and different countries, he has devised a completely customised yoga plan that fits into everyone's lifestyle, tradition and culture. "In China I have introduced yoga in a way that it fits and matches modern lifestyle. The pace of life is very fast now but yoga can make it calmer and yet ensure you go ahead much faster in life," says Sohan—advisor of the governing Council of China Yoga Alliance and advisor to Academic Committee—who is currently based in Xiamen, China. A couples yoga expert (where two people do yogic postures together), he has programmes such as pregnancy yoga, kids' yoga, yoga for IT professionals, and yoga for people working in highly stressed environments. "We have broken down yoga to meet the needs of people and started a new campaign called #KahibhiHoga. This simply means that despite where you work or what do you wear you can always practice yoga. Yoga is always available to each and everyone."
COVID-19 survival advice: Practice yoga; it will boost immunity and keep your mind and health positive. 
Life hacks: Live a simple life and enjoy learning new things. Challenge yourself so that you are always updated and believe in the nature of acceptance, whatever comes in your way accept it positively. 
Healthy food and drink recommendations: Avoid very oily and spicy food. Eat more vegetables and drink more water. Include lemon water in your diet. Try not to eat late at night. Eat a healthy breakfast and huge lunch, but a light dinner as all this helps the digestive system stay healthy and this will boost immunity.
Teacher who inspires you: My mother as she is the one who initiated me into yoga, BKS Iyengar, and teachers at Bihar School of Yoga. 
Gurdev Singh, MD, Viet An International Sports, JSC; vice-president, Asian Yoga Federation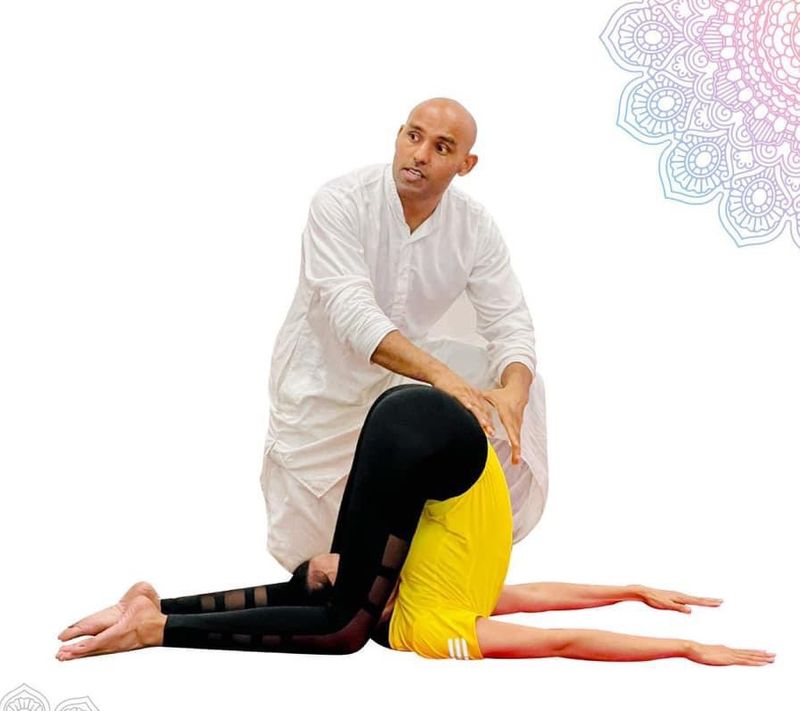 The women of Vietnam are on a yoga high thanks to Gurdev Singh. Interestingly about 95% of those who learn yoga in Vietnam are women and it is hard to find an unfit Vietnamese woman as they are turning to yoga to beat stress. In the eighth edition of the Asian Yoga Sports Championship in 2018, the Vietnam contingent had 16 participants of which only two were male. The first person to start singing bowl meditation and healing in Vietnam, Singh does Naad yoga or the yoga of sound where he uses Tibetan singing bowls as part of meditative yogic practices. However, it was not all hunky dory when he started in Vietnam and it took him three years of hard work to conduct the national championship and subsequently having yoga recognised as a sport. His Vietnam Yoga Federation is now a government body. "I am very flexible in my approach towards yoga and believe that everything can be achieved with yoga asana practice. I approach it very differently as I understand that we all are different and have different body types as well as different mindsets, so our practice depends on who we are. So, I make sure I change the way I teach depending on the person." He runs Shivom Yoga Academy where the focus is on educational programmes like yoga teacher trainings as well as Shivom Yoga & Dance where they have community classes to help people practice yoga in daily life. 
COVID-19 survival advice: We need to slow down as we all are rushing so much in life that it is creating chaos. Stay happy, stay healthy, stay blessed. Include yoga practice in your daily routine to enhance your immunity so you can protect yourself from any kind of virus.
Life Hacks: Be you and be true. Just don't try to be someone instead be what you are.
Healthy food and drink recommendations: Understand your body and feed it consciously; personally, I follow intermittent fasting and eat one meal a day only and have one smoothie.
Teacher who inspires you: The best teacher is nature who has all our answers, and I am inspired by B. K. S. Iyengar
Ravi Dixit, yoga teacher, UK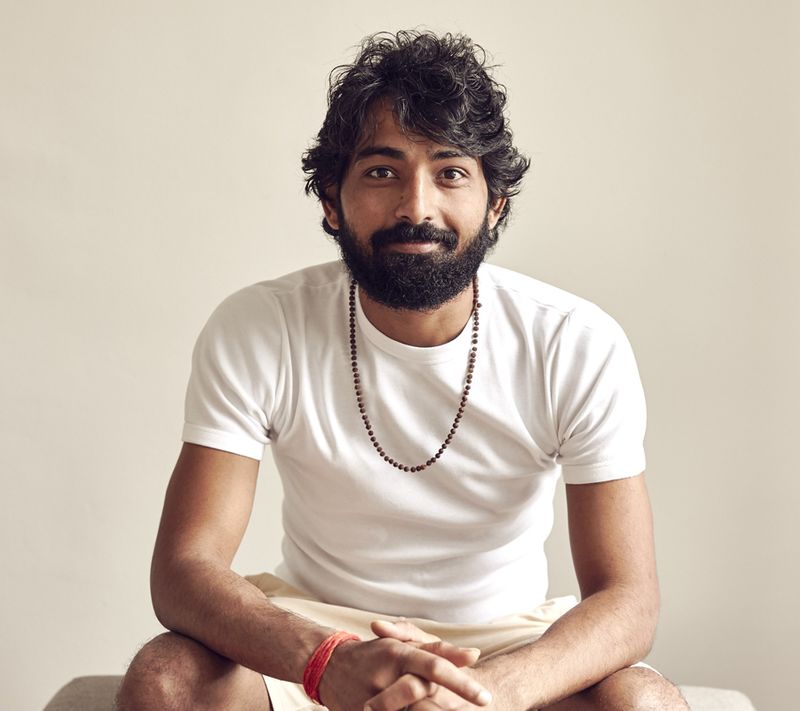 Yoga as an inclusive form of exercise is helping senior citizens stay fit. And Ravi Dixit is doing his bit as part of the senior yoga programme he runs in his yoga classes in the UK. "I believe yoga is for everyone, and it's always been important for me to communicate that. I think a lot of yoga classes focus too much on the flow, making it too fast to learn proper alignment and it's just not attainable for older people. That is not my sense of yoga, to me that is just exercise." While Dixit now spends his time between London and his yoga resort in Goa, he grew up in India and started doing yoga when he was nine years old. "My grandfather was an astrologer and he taught me how to chant mantras and practice mudras. From that moment, yoga was part of my life and I realised it was my calling to live a life with yoga." He moved to Rishikesh to study yoga in the Ashrams where his teaching also began in his twenties." His yoga resort on a quiet beach in South Goa is where people come to retreat, restore from their busy lives and learn authentic yoga. His advice is that by just doing 10 minutes of yoga a day you can change your life. "Doing a few postures with the right alignment and breath can have more benefit than an hour yoga class that is not properly aligned or grounded."
COVID-19 survival advice: For strong lungs and immunity, practicing pranayama is very important. And a daily practice of Surya Namaskar, for general health of the body and mind. 
Life hacks: A positive mindset and gratitude for whatever the universe provides us. It doesn't matter what country or culture you are from; we are all given a new day, every day. And I try to respond with kindness to the people I meet, whoever they are.
Healthy food and drink recommendations: Eat as natural and fresh as possible and avoid factory-made foods. A vegetarian diet of simple food that nature provides to us is the best, you can receive life prana through fresh vegetables and fruits. For drinks, lots of water, tea, and some fresh juice. And enjoy your food—eat with awareness, really taste it, and appreciate every bite.
Teacher who inspires you: B.K.S Iyengar; he teaches the proper manner of alignment in yoga. 
Yogaraj CP, yoga teacher, Prana Yogam Hong Kong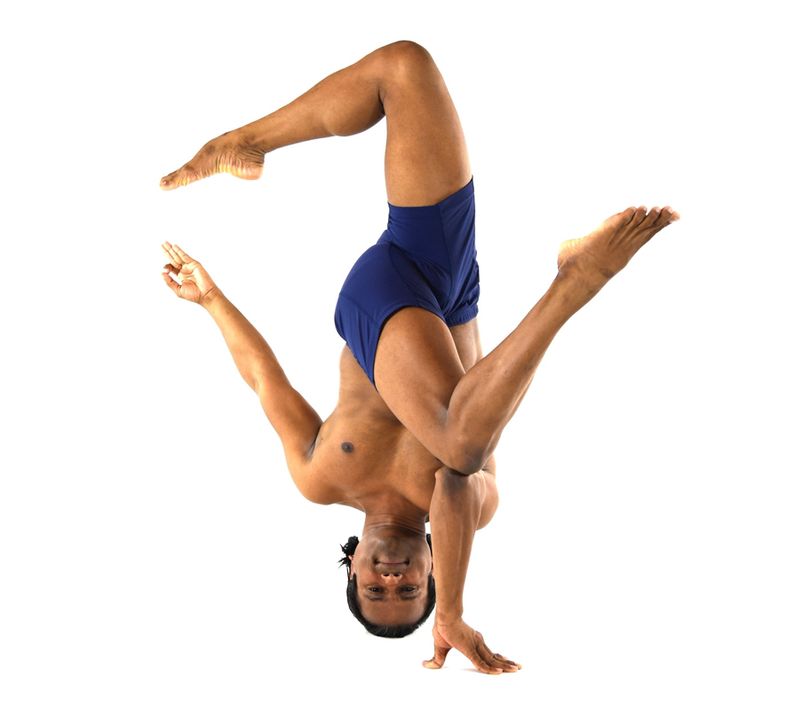 With five Guinness World Records in Yoga, Yogaraj C.P. self admittedly never stops inventing new postures and new sequences in his practice that makes his teaching different from others. "For example, when I was in China, I invented rhythmic yoga as most Chinese don't speak English, I used my body language and music rhythms to teach them. I told them to watch my movements and follow the music and invented this rhythmic yoga that has become popular and I have done several workshops across the world." He was initiated into yoga by his father when he was just five years old and after he passed away, Yogaraj learnt from Yogacharya A. Yesudas Antony from Tamil Nadu. He has 27 years of experience in teaching yoga. "I believe yoga can help to achieve the wellness of the body, mind, and soul of any individual. Also, yoga facilitates the journey of one's transformation. Ultimately human beings can make a better world through the transformation of yoga practice."
COVID-19 survival advice: Yoga is a mind-body practice that combines physical poses, controlled breathing, and meditation or relaxation, yoga helps to reduce stress, lower blood pressure and lower your heart rate. Do 'deep breathing' a few times—it can bring you relaxation immediately when anyone starts to practice the deep breathing exercise then the mind is calm easily. 
Life hacks: As B.K.S. Iyengar said, "Yoga does not just change the way we see things; it transforms the person who sees." My principle to live happily is to give to the world the best you have, and the best will come back to you and the rest I leave to God. 
Healthy food and drink recommendations: I highly recommend a pure vegetarian diet without eggs as I believe 'you are what you eat'.' Water, fruit and vegetable juices, and green tea are my health drinks.
Teacher who inspires you: Yoga Acharya A. Yesudas Antony, BKS Iyengar, and Swami Vivekananda.
Yogacharya Sivanandam (Master Siva), Siva Yoga Studio, Nanjing, China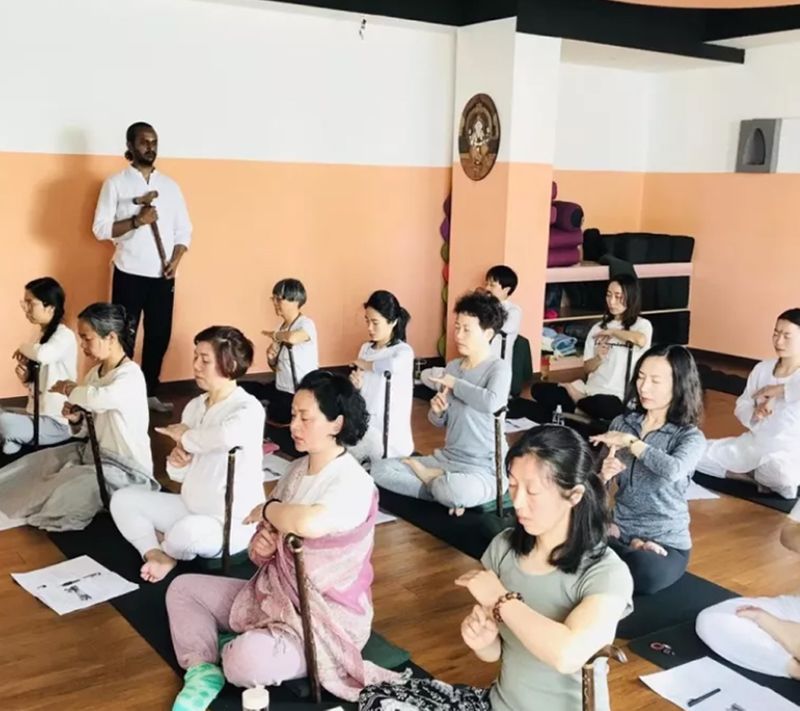 Born into a South Indian family of yoga practitioners, Master Siva's father Yogiraj N. Ramalingam, initiated him into yogic practice when he was just two. After learning from many traditional Indian Yoga masters, he followed his heart and came to Nanjing in China where he teaches the orthodox and traditional tantric Hatha Yoga and Vasi yoga. Being the only person in China teaching Vasi yoga he says, "This is a form of yoga that involves a deeper level of meditation that uses the breath or vasi and the channels or nadi through which energy flows. He has completed two diplomas in yoga and one master certification in yoga and was given the title of Yogarcharya (meaning highly learned yogi) by his teacher. He also worked as the secretary general of Swamy Sivananda Yogasana Research Center and as Hon. Secretary for international yoga federation for China.
COVID-19 survival advice: This is when you must be cautious and not panic. Do 12-24 rounds of Surya Namaskar and other yogic postures. Do some pranayama especially those that involve abdominal breath.
Life hacks: Drink enough water, sleep on time, and wake up on time. Also remember to eat on time.
Healthy food and drink recommendations: I advise that everyone has a kashayam (kadha) where turmeric, ginger, cloves and lemon are boiled in water until it reduces to half and is drunk after slightly cooled.
Teacher who inspires you: My father Yogiraj N. Ramalingam, Swami Sivananda Maharaj, and his disciple Chidananda Maharaj.
---
Photo: Shutterstock; Bindu Gopal Rao