We may be able to skip that gym session for a few extra minutes of sleep, but it's nearly impossible to scroll through our Instagram feed without catching a glimpse of Kareena Kapoor Khan performing a set of Surya Namaskars with equal ease as she struts down the runway, or Alia Bhatt acing yogasanas like it's nobody's business, and Rakulpreet Singh and Sonal Chauhan making us feel like aerial yoga is a cakewalk. 
But to give credit where it's due – these Bollywood A-listers partly owe their fit bod and fitness goals to their favourite trainer, Anshuka Parwani. Anshuka is a TEDx speaker, aerial yoga trainer, and integrative health and wellness coach based in Mumbai. It's Anshuka's determination and expertise that have helped the likes of Alia and Kareena stay fit amid their hectic schedules and demanding lifestyles.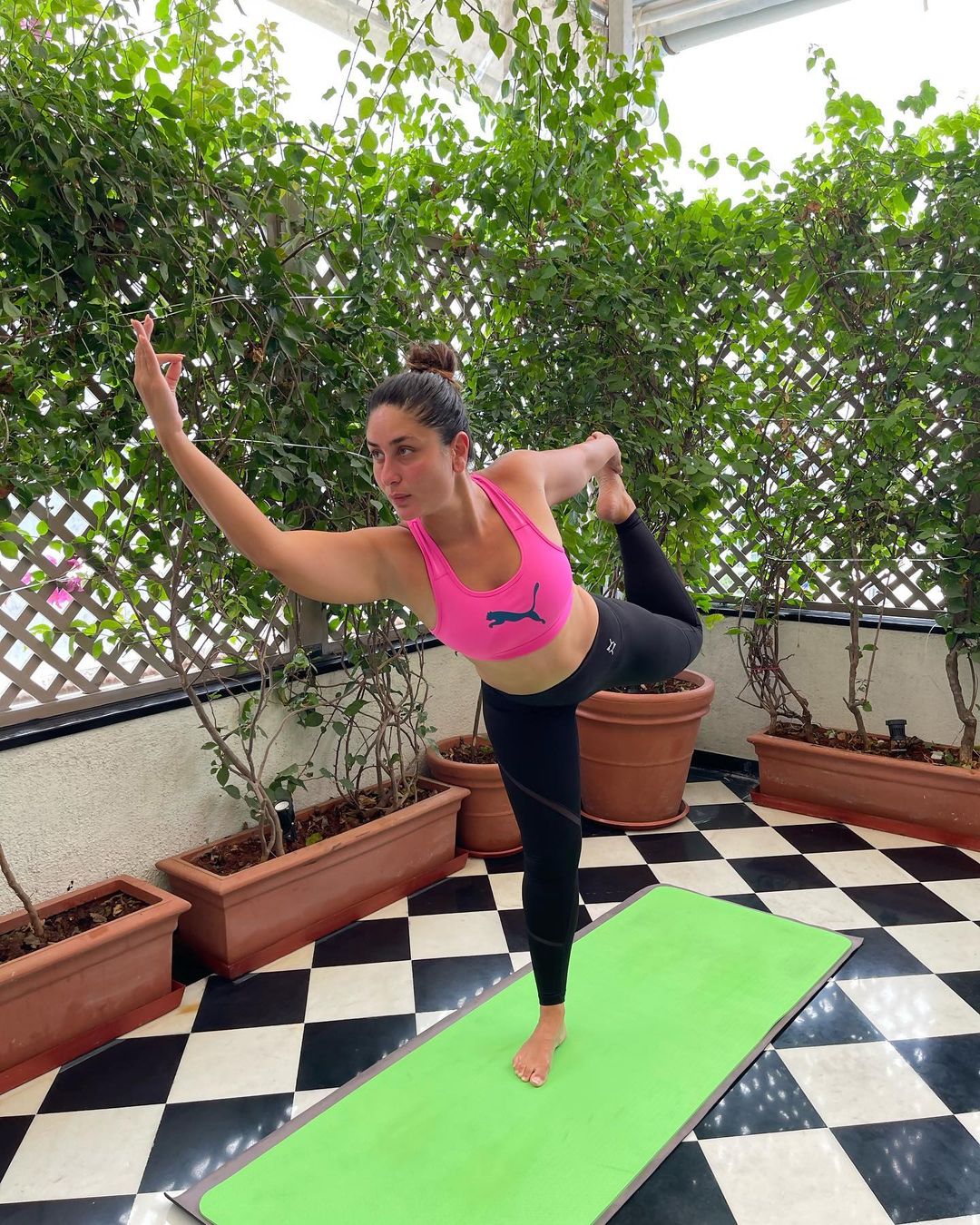 One of India's most celebrated yoga instructors, Anshuka came into the limelight after she was lauded for being behind Kareena's - her first student- super quick post-pregnancy transformation back in 2018 after her fist born Taimur. Back then, she was her personal yoga trainer.  
How did Anshuka Parwani start her yoga training? 
But Anshuka's yoga journey began way before that in 2008. She was first introduced to this form of fitness by her mother, who has been a yoga teacher, for almost two decades now. It happened after Anshuka met with a near-fatal bike accident, one that led to multiple fractures in her legs, a broken head, and a severe back injury. Yoga and physiotherapy helped strengthen her body and mind, and before she could realise, she was on her feet. That's when she decided to delve deeper into the ancient practice and work towards building a yoga institute of her own.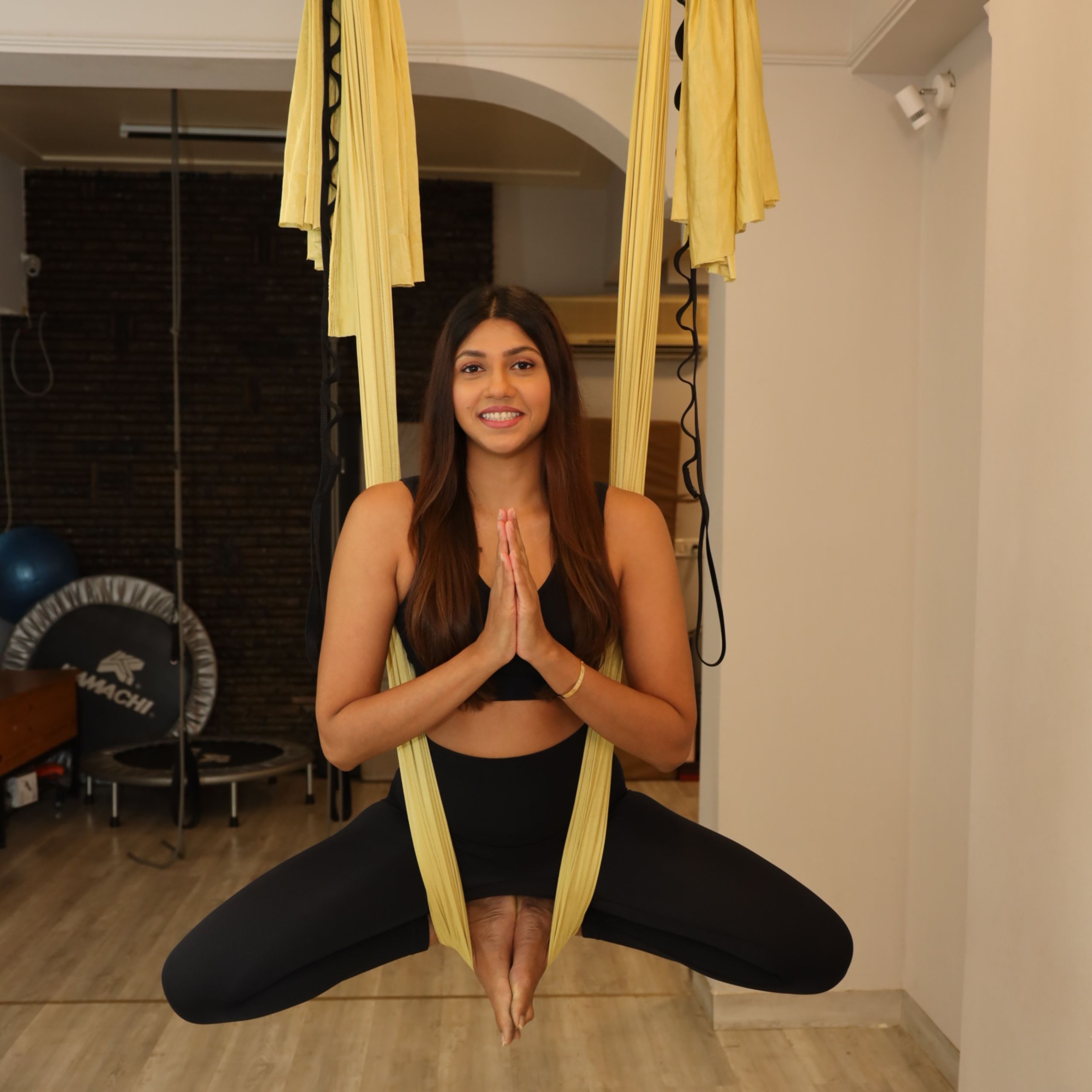 The celebrity fitness trainer then earned a master's degree in yoga from the University of Mumbai and has since practised different schools of yoga – traditional Ashtanga, Vinyasa Flow, Kundalini, Acro, Iyengar and Yin Yoga. Anshuka also got herself certified to teach Pilates, Barre and Zumba. In 2015, Anshuka founded Anshuka Yoga, her fitness institute, in Bandra, with the motto – 'Yoga – for the change, for the better', she told Womenfitness.org during an interview. 
Anshuka Yoga is credited to bring FlyFit, a form of fitness that combines aerial yoga, aerial Pilates, and aerial fitness to India. FlyFit is traditional yoga asanas combined with the Pilates technique, practised on a soft fabric hammock. This form is known to empower the mind and body alike, which is in line with Anshuka's aim to promote holistic wellness. From Kareena to Janhvi Kapoor, Sonal Chauhan, Rakulpreet Singh, Masaba Gupta, and Ananya Panday, we've spotted several of these celebrities hanging mid-air or upside down, giving FlyFit their seal of approval. Gangubai Kathiyawadi actor Alia Bhatt recently joined her to learn a few asanas too.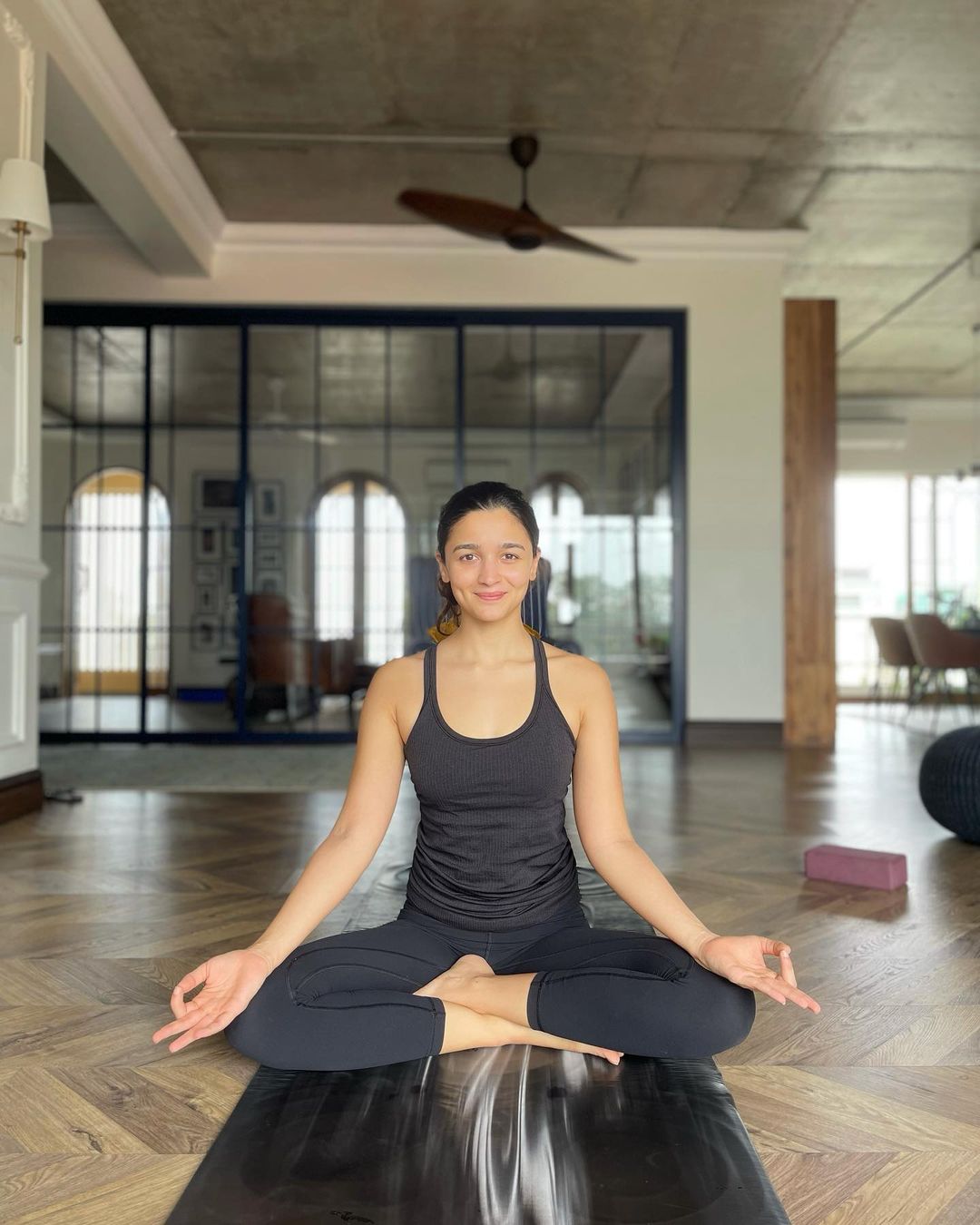 What is aerial yoga?  
Talking about why aerial yoga is important in the world of fitness, Anshuka candidly tells Zee Zest, "Because the world upside down is so much more fun! It allows you to do so many things that people can't usually do. The hammock eases you into doing several complicated postures and nourishes your endocrine and skeletal system." To make this a 360-degree workout that benefits the body, mind and soul, she includes types of meditation and breathing techniques in each of her classes. She further explains that yoga helps to enhance strength, stamina, flexibility, balance, and mental clarity. Pilates, on the other hand, helps to strengthen one's core, may aid in injury rehabilitation, and help with body posture.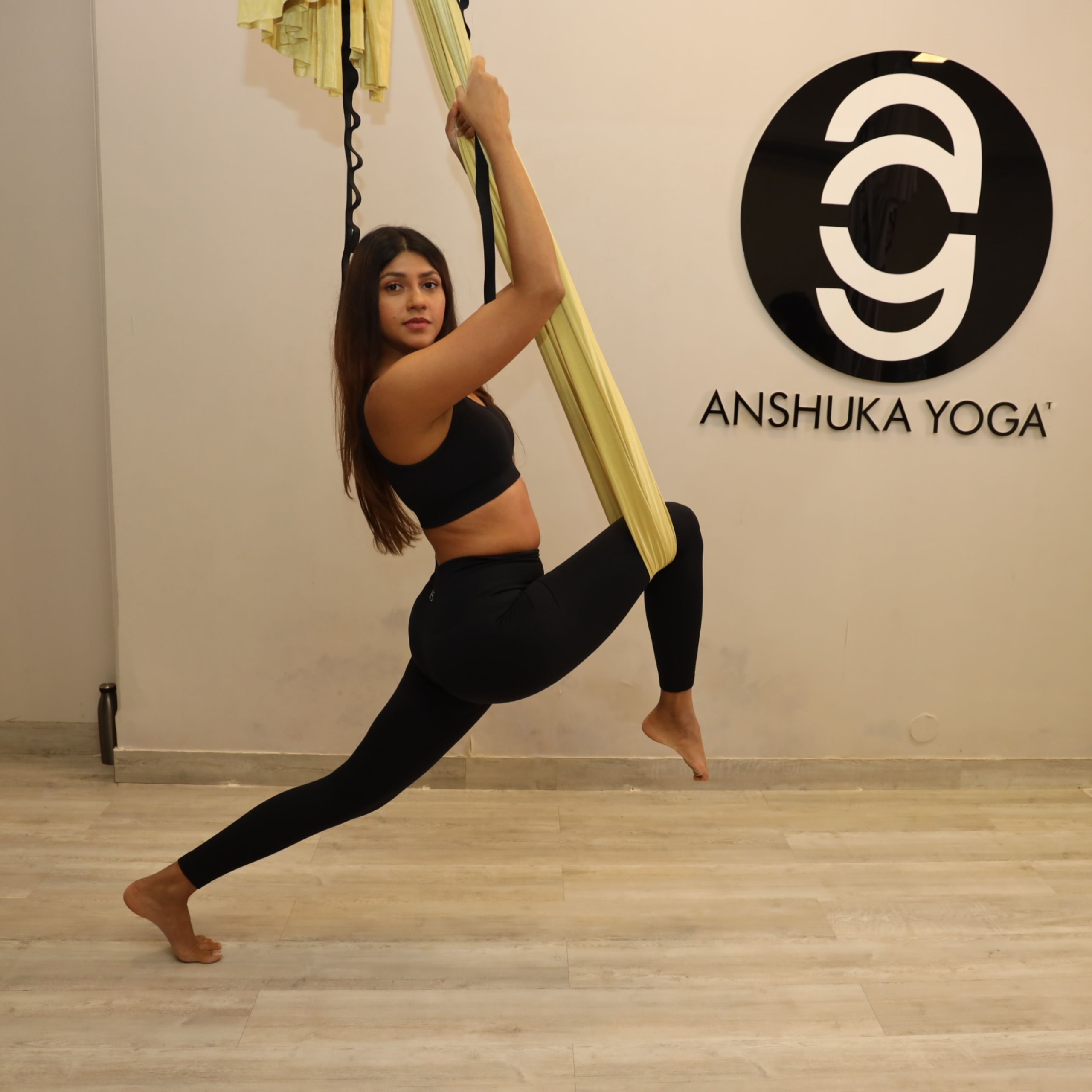 Since 2015, Anshuka has customised workouts and trained many people including Bollywood stars like Malaika Arora, Huma Qureshi, Jacqueline Fernandez and director Charit Vyas. "Whether they are celebrities or not, everything that we do here [at Anshuka Yoga] is targeted towards what a person's mind, body and soul requires at a particular time." The hammock used in aerial yoga is her favourite - it is inspired by the oldest school of yoga, Iyengar Yoga. 
Quiz Anshuka on the trending yoga types such as goat yoga and beer yoga, and she says, "Trends come and go, but authentic yoga is going to stay." 
---
Yogasanas To Beat Stress 
1. Inversion in aerial yoga helps relieve stress and anything where you are twisting your spine – it is detoxifying.  
2. Pranayama, a breath regulation practice in yoga 
3. Anulom Vilom, a type of pranayama that involves inhaling from one nostril and exhaling from the other.  
4. Sheetkari, a type of pranayama that cools your body.
---
Photo: Zee Zest and Instagram/Anshuka Parwani