The humble mocktail just got trendy. And if recent consumption habits in India are anything to go by, the demand for zero-proof or zero-alcohol beverages and sober spirits is here to stay. Following in the footsteps of global trends, a rising number of Indians are preferring their drinks buzz-free, thanks to a conscious change in lifestyle habits, and are even swapping their boozy counterparts for low-calorie and low-sugar concoctions.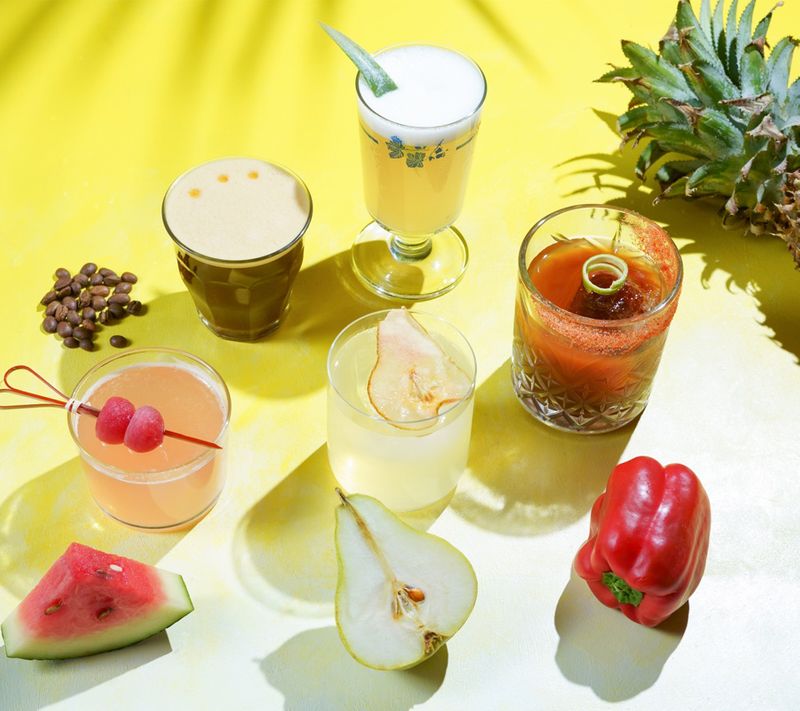 Not so long ago, going out as a teetotaller meant having to choose from just a handful of drinks that restaurant and bar menus would list. Think, virgin mojitos, fresh lime sodas, virgin pina coladas, and the like. As someone who is a complete teetotaller, I've often struggled with finding good mocktails or craft beverages on menus. These would either be too sweet, ultimately masking the flavour of the drink, or simply lacked diversity in terms of ingredients and taste.
We've come a long way from that. Today, you have a clutch of brands offering everything from zero-proof beers to low-cal, zero-proof G&Ts, rum n cola, zero-alcohol sparkling wines and champagnes, and sober spirits that mimic the taste and flavour of the alcohol versions.
In the spirit of things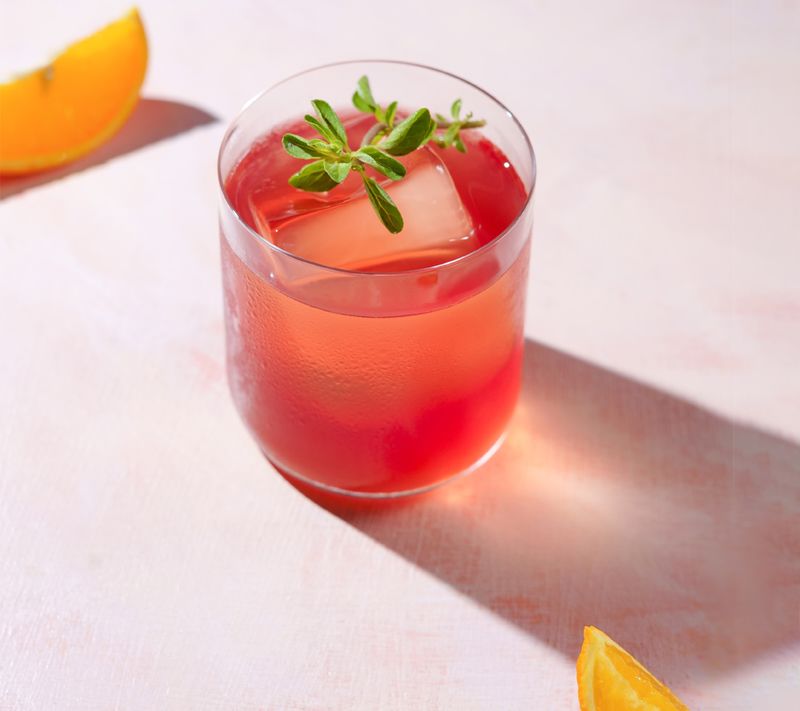 Even restaurants are making a concerted effort to cater to this changing tribe of consumers. Case in point, The Bombay Canteen and O Pedro, which recently launched free-spirited cocktail menus–minus the buzz. "We wanted to give our guests who don't consume alcohol a complete dining experience," explains Yash Bhanage, founder and COO, Hunger Inc. Hospitality, which runs these restaurants. "One of the easiest ways of creating a non-alcoholic beverage list is by not adding alcohol into a cocktail and serving it as a mocktail. However, in my opinion, that doesn't make a well-balanced drink," he says, adding that the aim was to ensure that these beverages were made from scratch and offered the same excitement as that of a cocktail.
For instance, at O Pedro, the brand's Goan-inspired restaurant, some of the free-spirited cocktails include Pedro's Pear Punch with pear, basil juice, and clarified almond milk and Pep It Up Patrao, which is a cross between a bloody Mary and margarita, featuring orange citrate, roasted bell pepper, blackberry, and spice. Similarly, The Bombay Canteen's menu lists a non-alcoholic version of the negroni, aptly named, Not a Negroni, made with an in-house mix of local herbs, spices, botanicals and bitters, and even the Cold Americano, which traditionally features campari—but the buzz-free version here lists grapefruit, cold brew, orange cordial, lime, and tonic water.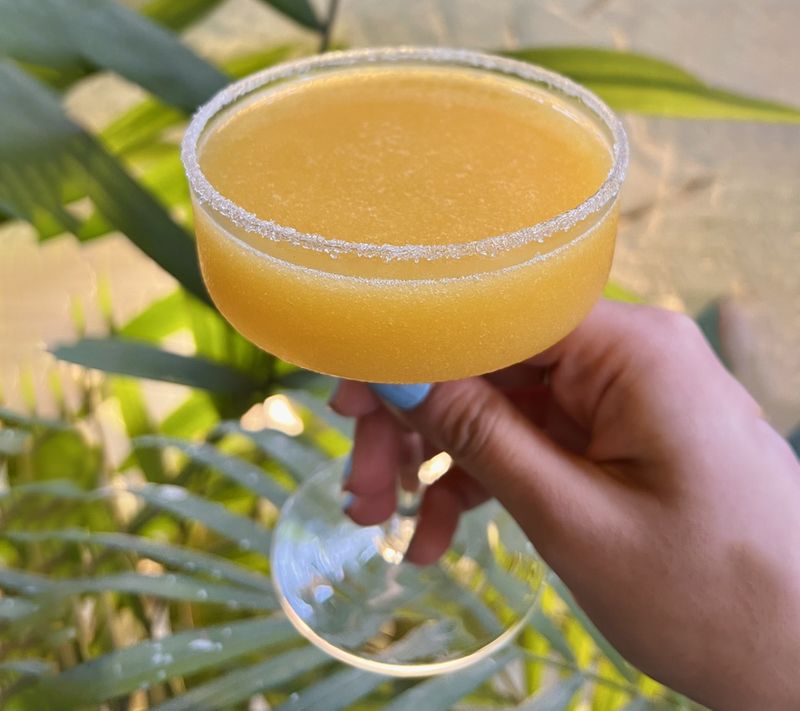 Loci and Toot in Mumbai, which launched earlier this year, kickstarted its operations with a dry bar, offering an extensive list of zero-proof cocktails. One of the drinks popular with patrons is the fresh mango daiquiri, made with RumISH (zero-proof rum), fresh mango, lime, and Himalayan non-processed honey.
"Low alcohol and dry bars are a big thing in Europe. In the Indian context, we've always felt there is a large segment of restaurant-goers who don't drink alcohol but are still looking for a sophisticated zero-alcohol experience," says Mohit Balachandran, CEO, Acapella Hospitality, referring to launching their buzz-free cocktail menu.
"We often see guests specifically asking for zero-proof cocktails since they're looking for healthier and mindful options when out drinking," he adds. He also points out that the added benefit of these being low on calories is great for people who want the flavour but would much rather select a healthier drink instead.
A sober revolution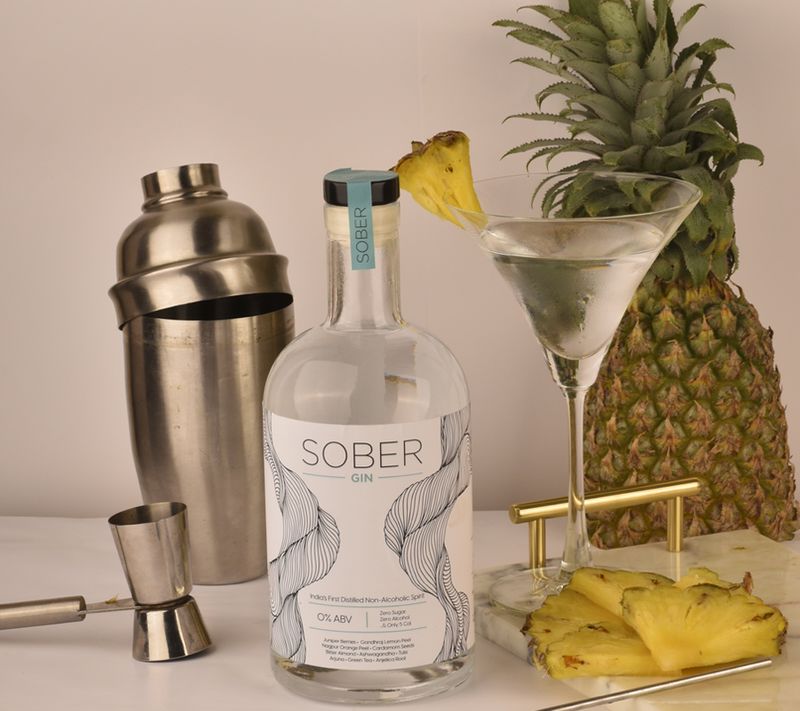 Finding refined craft beverages to sip on at social events is what prompted Delhi-based Vansh Pahuja, founder of Sober, to come out with the first offering in his portfolio of products–Sober Gin. That, and seeing his father having to give up his usual glass of whiskey in the evenings, upon medical advice. "The last thing you want to drink as an adult is a sweetened iced tea or a super sugary juice," says Pahuja, adding that this sparked the idea and his quest for finding a refined alternative.
"India is having a major cocktail movement right now. So, for the people who don't drink or are not drinking for whatever reasons, they should be able to get the same experience minus the calories and the negative effects of alcohol," he notes.
With sober gin, he decided to experiment with organic extracts such as ashwagandha and green tea leaves that also work as a mood enhancer, along with botanicals, and local herbs. He recommends substituting sober gin 1:1 in place of any traditional alcoholic gin. It can be poured with any tonic, water, or beverage, as per one's choice.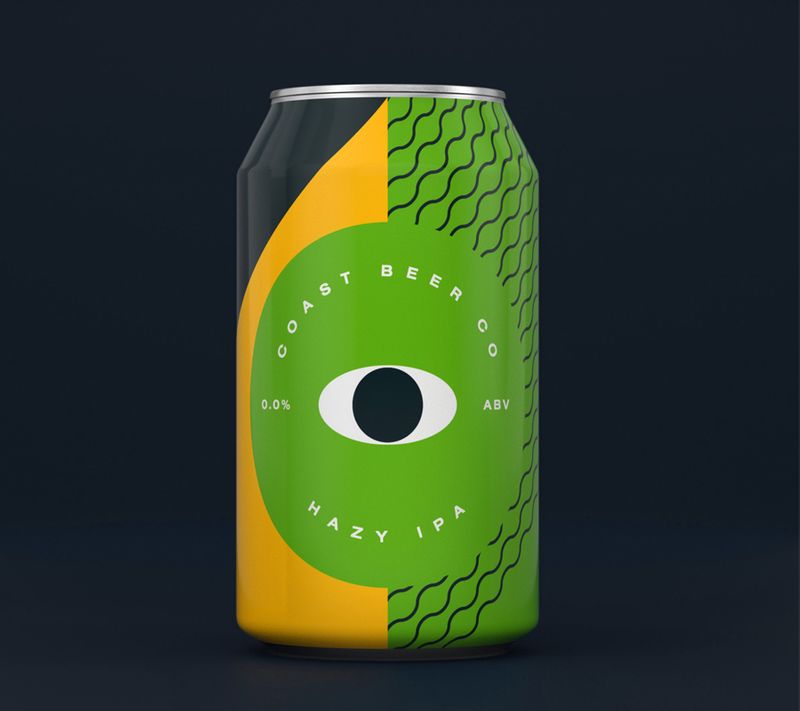 Zero Percent is another company offering a portfolio of premium, sober spirits. While the company has a presence in the zero-meat, zero-dairy and zero-sugar category internationally; in India, its focus is on the zero-percent alcohol category. The company largely caters to the HORECA segment and is finding traction with its range of alcohol-free beers by Coast Beer Co, ISH Spirits—a Danish brand which offers zero-alcohol rum and gin, and Noughty, that offers an alcohol-free sparkling chardonnay.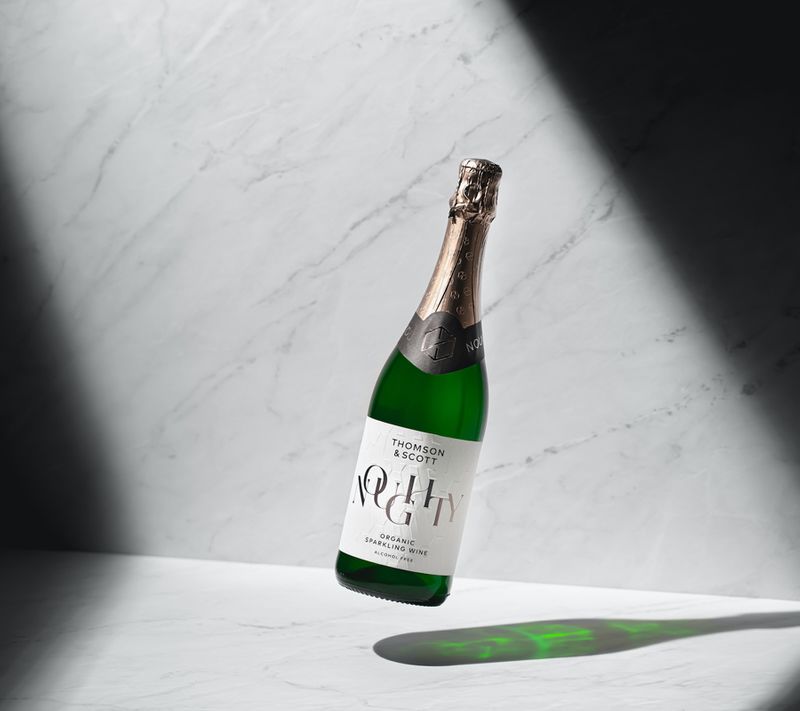 According to Ganesh Iyer, managing partner, Indian subcontinent, Zero Percent India, the whole genesis of zero percent was to create a platform where consumers can find 'good for you' beverages and products. "We're seeing globally and here in India as well, that people are looking to purchase clean label products. Our portfolio comprises products that are sugar-free, vegan, low-calorie and produced in small batches," says Iyer. "Moreover, people are now realising, why would one pay a premium for a sugar-filled drink when you have a healthier alternative instead?"
So, how close to the real deal are these sober spirits? Iyer says that in terms of taste, colour and smell (to an extent), these spirits mimic their alcohol counterparts to a close degree. "For instance, we've even seen people use RumIsh or GinIsh to make rum cakes, gulab jamun soaked in rum, or gin-soaked rasgullas, showing just how versatile these spirits are."
Betting big
While India may still be catching up with markets like Europe and the UK when it comes to sober spirits and the innovations that come along with it, brands here are already betting on how the market is expected to shape up, especially players in the Alcobev space.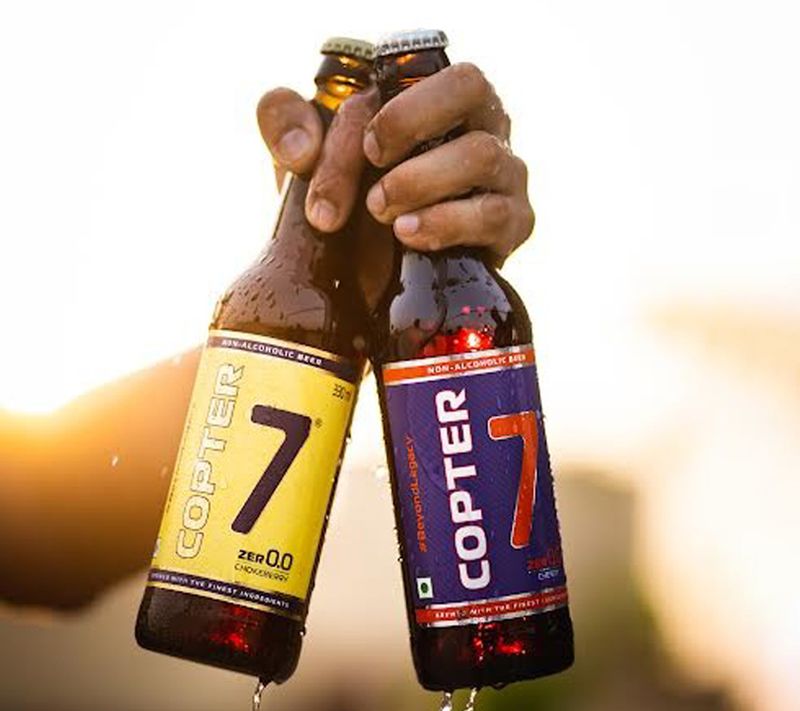 7Ink Brews, which retails Copter 7 beer (a range of commercial beers), has recently forayed into the non-alcoholic beverage segment, starting with zero beers, imported from a 400-year-old German brewery. Mohit Bhagchandani, founder and MD, 7Ink Brews, says that it took them about 18 months to finalise the zero-beer range and narrow down flavour profiles, starting with cherry and chokeberry, which has a strong, earthy flavour. These beers are made with fruit pulp and natural fruit extracts.
Aneesh Bhasin, co-founder, Svami Drinks, which was one of the first few brands in India to tap into the zero-proof drinks space, along with premium artisanal mixers, says that their zero-proof range currently makes up 20% of overall revenue and he expects this to increase to 30-35%. They currently offer ready-to-drink non-alcoholic G&Ts and Rum n Cola, and are bullish about the category.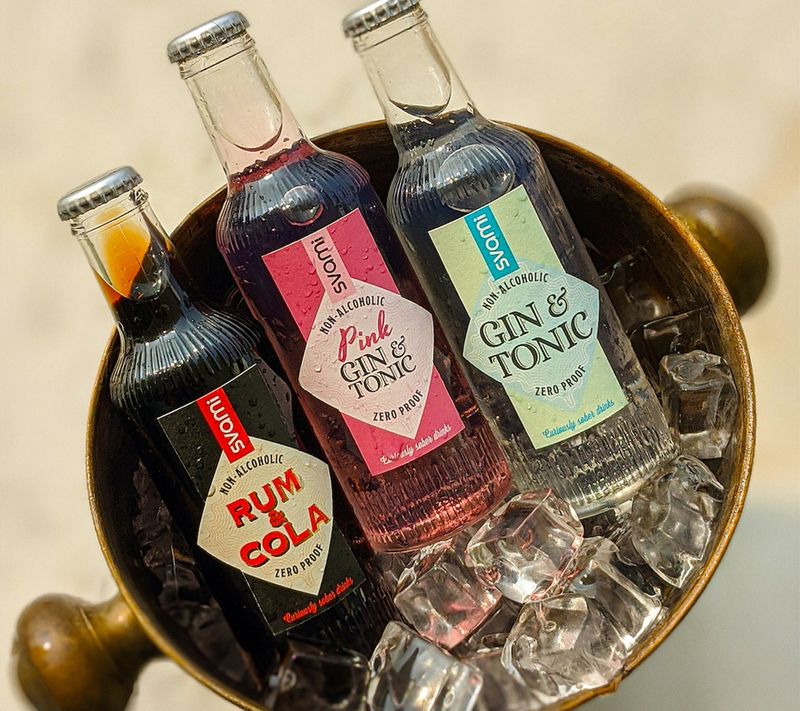 According to Bhanage, this is a trend that is seeing a global uptake. "Just like how the food industry has seen the trend of becoming more inclusive, the beverage industry also needs to become inclusive in an ever-evolving and conscious world of dining," he offers. "I remember having a conversation with one of the founders of a bar in Athens that was doing a pop-up at The Bombay Canteen, and he spoke about how important it was for them to have non-alcoholic drinks on their menu. That put a seed of thought in my mind about adding well-balanced, non-alcoholic drinks on our menus as well."
Bhasin points out that for a lot of people, sobriety is now considered cool, and so is drinking low-alcohol or zero-proof beverages. "Overall, we've seen how food has gotten such an upgrade over the years, and it's good to see the beverage space progressing in the same direction."
---
Photo: Shutterstock