Nutella is often compared with happiness. Let me rephrase that: it's considered as a spread of happiness. A jar of Nutella, a spoon, and a slice of bread can be a solution to almost all of life's sorrows. What we know as Nutella is a rich, dense, and intense symphony of hazelnut, cocoa, sugar, palm oil, and skimmed milk. As Chef Pooja Dhingra, from the famous cafe Le 15 Patisserie, remembers, in the '90s she would request anyone travelling abroad to get a jar of Nutella. This is still the story for many, even though Nutella is now available in India.
The history of Nutella
Like many inventions, this was a necessity based jugaad (we Indians appreciate a good jugaad!) that took the world by storm. The name Nutella came from nuts and its backstory goes something like this: in the 1940s   Piedmont, a widely popular chocolate variety was local hazelnuts along with cocoa- Giandujot. Giandujot or Gianduja was named after a smiling peasant, a carnival character in Italy. This was the ancestor of Nutella. Pietro Ferraro, a local chef tried his hand at making the hard chocolate spreadable and added more hazelnuts. The Second World War resulted in a scarcity of cocoa supply, because of which he added more hazelnuts to take care of the deficit. In 1949, after his death, his son Michelle introduced the molten version which happened by accident in the name of Supercrema, till 1964 when Nutella was introduced.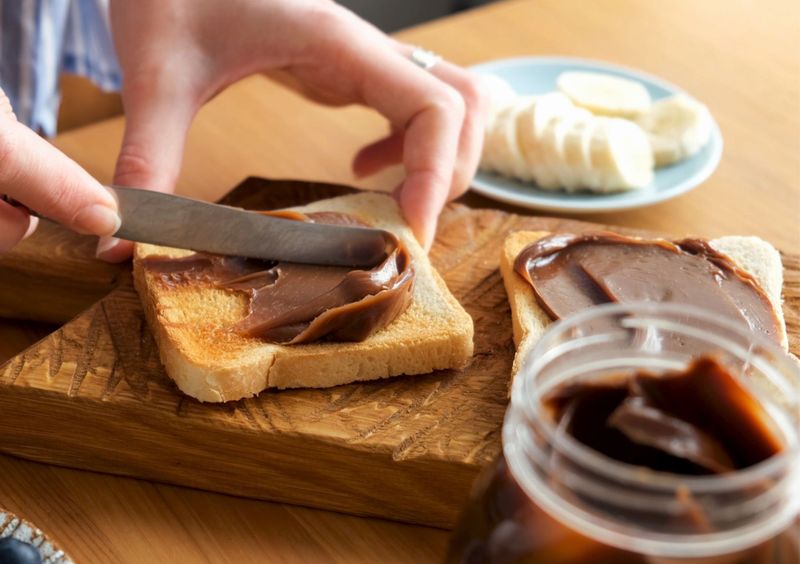 In no time, it became so famous that today they say, in every 2.5 seconds, one jar of Nutella sells across the world. It is a much-loved ingredient for chefs and culinary artists across the world. Now available in more than 160 countries, in 2007, when Sara Rossa started World Nutella day on February 5th, fans jumped onto the bandwagon. The rich hazelnut chocolate spread has been a favourite with the kids since its inception. Time and again, it has been a breakfast delicacy, finding its perfect match in bread.   
For the love of Nutella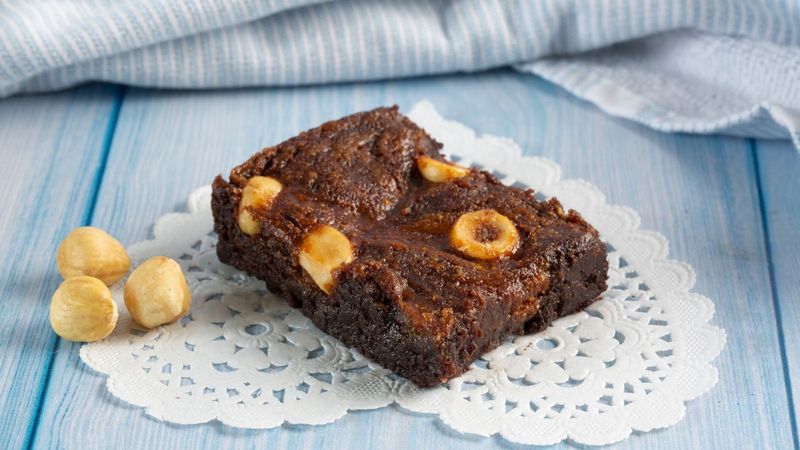 Kainaz Messman, owner of the famous Theobroma Patisserie that serves up a mean sinful Nutella brownie, fell in love with Nutella when she went to France as an exchange student. If you speak with her, don't be surprised if she says: "I wish I had invented Nutella". The best part of Nutella is that the young and adults like it too. If Messman remembers Nutella as food with which all her siblings bonded, Pooja Dhingra can't forget the banana Nutella crepe from a stall next to her apartment in Paris. Today, Pooja serves one of the best Nutella brownies, Nutella cheesecake, and Nutella macaron at Le 15 Patisserie in Mumbai.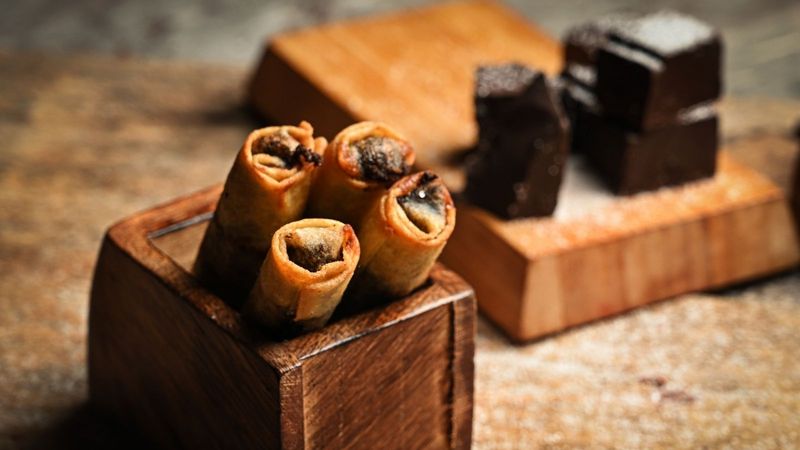 At Bangalore Brewing Company—the artisanal craft brew place—Nutella finds a place in Floral Espresso, a cocktail of Vodka, cold brew, and elderflower syrup. For the adventurous, there are attractive Nutella cigars with a crispy casing made by Chef Nuthan Prasad. From cocktails to hot chocolate, a spoon of Nutella can make everything decadent. Chef Rollin Losrado, city chef at Smokehouse Deli, Mumbai, stirs Nutella into a glass of classic hot chocolate made with Madikeri dark chocolate topped with whipped cream and roasted hazelnuts. The best pairing with Nutella has been bread, and at one point in time, any kid walking into Nutella stores in Italy would get free smearing of Nutella. However Nutella can be paired with anything. Chef Manish Khanna, chef-partner of Noir, Mumbai serves Nutella Oreo terrine, a decadent pairing of Oreo, Nutella, and marshmallows. 
Whenever we speak about Nutella, the main ingredient, hazelnut, comes into discussion. It's believed that a quarter of the hazelnut production in Italy goes into the making of Nutella. The Salt House Kolkata has their bestseller in hazelnut mousse, salted caramel, and French biscuit. This crowd-pleaser has creamy Nutella spread over crunchy hazelnuts and gives the perfect sweet indulgence. French toast in Kolkata, and amongst Bengalis, is an entirely different thing but the newly opened Cocoa Bakery has delightfully rich gourmet French toast.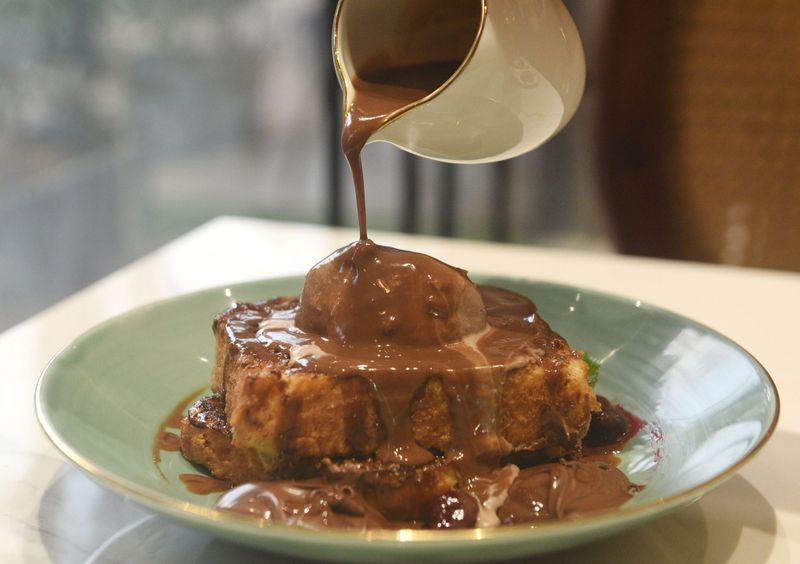 The brioche French toast is coated with brown sugar and served with a generous amount of Nutella and ice cream. How about adding some Nutella to Thai banana roti? At Boma Asian Bakery Kolkata, banana Nutella crispy pancake is inspired by Thai banana roti and features condensed milk and Nutella filling. There is rarely anyone who doesn't love ice cream with Nutella topping. Jayatri Biswas,  chef-owner of The Fat Little Penguin artisanal ice creams, has her bestseller in Lotsa Nutella—where Nutella is used as a substitute for cream and the sweetness is balanced with coarse sea salt. 
One chocolatey spread, many uses
One of the reasons why Nutella is so popular is the uninhibited use it offers. The early version of Nutella, Pasta Gianduja, was sold in a loaf form—which explains the association with bread since its inception, in any form. At Shibuya food bar, Delhi, the signature dessert is Shibuya honey toast made with milk bread, honey, butter, and loads of Nutella. At Capital Kitchen in Taj Palace Delhi, the Nutella chocolate mousse is a show stopper. Light and airy, the Nutella served with chocolate crumbs is sinful yet rich and luscious.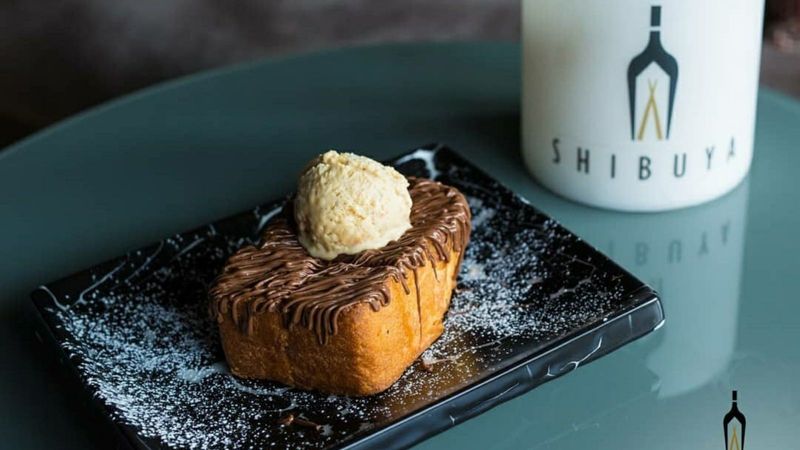 In the end, it's a form of hazelnut chocolate and as the manufacturers say, there are around 52 hazelnuts per jar. It can be made at home too, and Kainaz Messman makes her chocolate and hazelnut praline paste with real melted chocolate and ground hazelnuts. Pooja also plans to start making her own soon. But Nutella remains the preferred jar for the factory finish smoothness and gloss. The options are vast when it comes to Nutella, and there will always be some debate around whether having a spoonful of Nutella straight from the jar is the shortest way to nirvana. For time immemorial, the silky smooth, melt-in-the-mouth spread with its intense flavours will continue to bring a smile to the face of its avid patrons.
---
Photo: Shutterstock and featured restaurants