In the pre-pandemic era, when social get-togethers and meet-ups were a way to de-stress, a group of friends in Mumbai, working professionals and millennials between the age of 26 and 35, allocated a certain amount every month to purchase a bottle of fine whisky, scotch, to be precise. The group enjoys whisky with great fervour and these evenings, hosted at one of their homes, were a great way to appreciate a good whisky amidst aimless banter and casual ambience. "We all share a similar passion for good whisky, these evenings allow us to explore and appreciate the beautiful world of whisky cost-effectively and on our own terms," says Nandkishor Menon, one of the regulars at these scotch-fueled evenings. Over a period, they've gone through whiskies such as Talisker, Chivas Regal 18-Year-Old, Bowmore, Ardmore, Johnnie Walker Platinum, Monkey Shoulder, and more.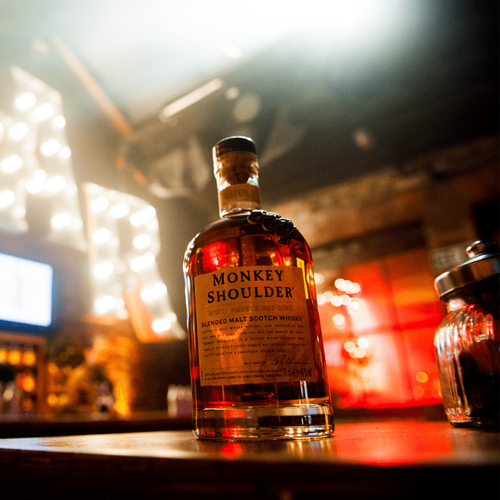 In a time when the country is reeling under a gin frenzy, with more than 10 #MakeInIndia gin brands exciting tipplers across the country, there is no better example than this group of young Indians to take a stand for the 'water of life'. The young Indian, thirsty for new experiences, plays a salient role in breaking the long-standing stereotype that whisky was the spirit of choice for stodgy middle-aged men with means, to be gulped down, diluted with copious amounts of soda and ice.  
An approachable avatar 
As a result, the amber-hued spirit has become more explorable, approachable and enjoyable to not only seasoned whisky drinkers but also to a much younger Indian audience. The phenomenon is not entirely new and has been driving scotch whisky brands in India to reconsider their approach towards India as a market. "Millennials, generally flavour-curious, are more than eager to experiment with spirits from other countries. Secondly, the younger audience is influenced by global trends and is keen on trying quality brands that are known to provide experiential opportunities to its audiences," explains Pankaj Balachandran, Brand Ambassador, Monkey Shoulder India.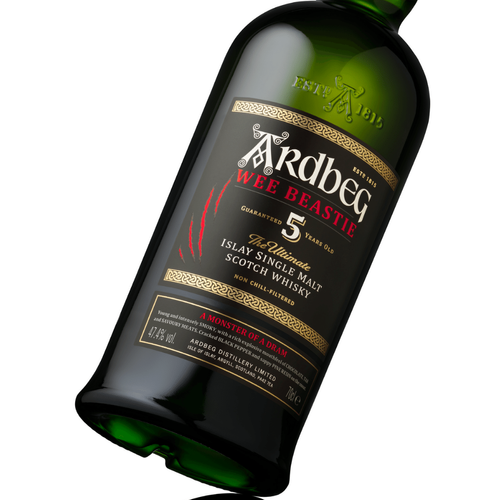 Scotch brands are looking at new expressions to encourage younger audiences to savour the spirit. A case in point is Ardbeg's newest release, Ardbeg Wee Beastie, which is a five-year-old Scotch with barbecue-like intensity. 
New world vs old world: a battle royale? 
While the interest in whisky is on a rise, single malts from Scotland, are no longer the benchmark for a great whisky. In the last decade, they have found themselves competing against 'new world' whiskies, such as Japanese and even Indian. These young whiskies have carved a niche for themselves and have found diehard loyalists in Indians.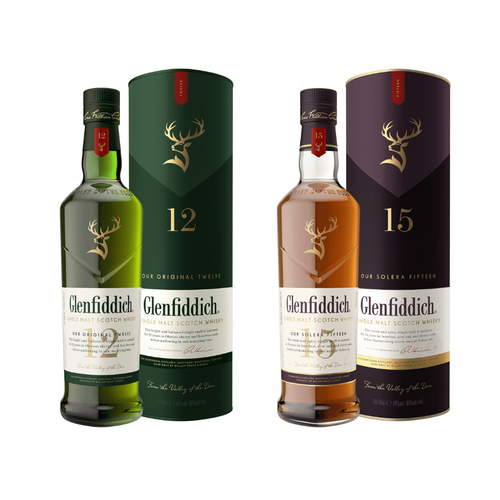 But it is not something Scotch whisky brands are worried about, primarily because of the first-mover advantage. Scotch has had decades of a head start in developing the Indian market, which has allowed them to be readily available. Additionally, as Angad Singh Gandhi, brand ambassador for Glenfiddich puts it, "The single malt category, at large, is driven by the Scottish legacy of manufacturing whisky for over 200 years." There are close to 126 licensed distilleries in Scotland using one grain to produce over 10 million casks of whisky. From the length and breadth of Scotland—the Highlands, Islay, Lowlands and Speyside—there is an astounding variety and styles of whiskies to choose from. New world whiskies, compared to such heritage, just make the playing field exciting.
Survival strategy 
A rich heritage, however, comes with its own baggage, and in a constantly changing world staying contemporary and relevant is the only survival tactic. Hence, more and more scotch brands are engaging in innovative marketing strategies to further lure in the younger Indian demographic. Casual tasting sessions, niche festivals and bar takeovers had become a mainstay, attracting a wider audience to experience the 'water of life' in newer ways. In a locked-down world, a lot of brands are taking advantage of video conferencing apps to host DIY cocktail sessions with consumers directly.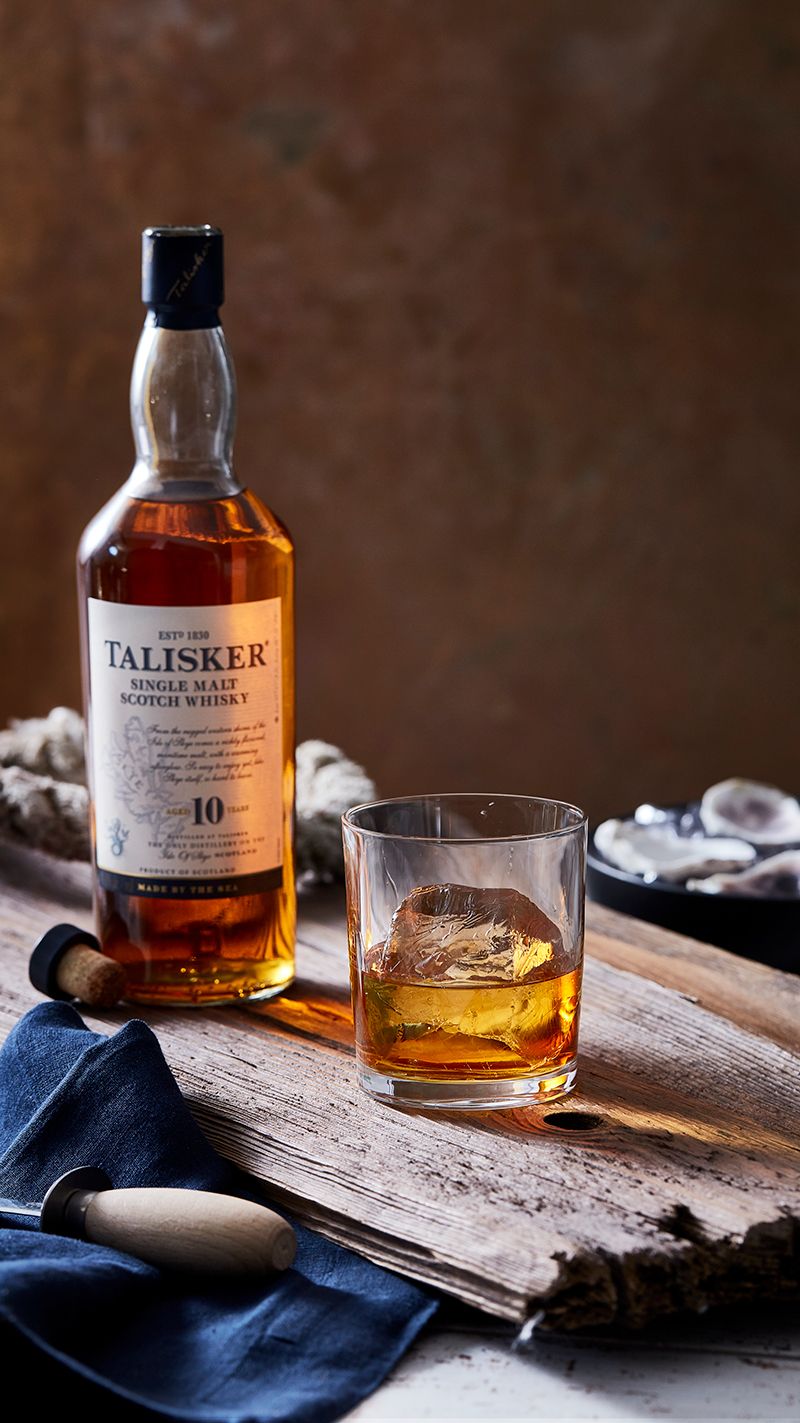 Cocktails have been a mainstay in these outreach programmes. While many might consider whiskey cocktails sacrilegious, there is no denying that these mixed drinks help novices get introduced to the spirit without intimidation. "A thoughtfully built scotch cocktail can bring out the best in the spirit. Whiskey cocktails like the Highballs, Rob Roy, Old Fashioned, Juleps, and Sours have been celebrated for years to date. The 21st-century cocktail, Penicillin, created by Sam Ross in 2005 at the Milk and Honey, New York, earned the title of a modern classic. It's important that you don't restrict yourself to neat serves," explains Khushnaz Raghina, Reserve Brand Ambassador at Diageo India.  
Purists, who only believe in a dram served in a Glencairn glass, are being overtaken by enthusiasts who believe that there is a universe to explore when it comes to whiskey cocktails. Aiding this movement is a new breed of Indian bartenders who're pushing the boundaries to create cocktails that are flavourful and Instagram-worthy and therefore driving the demand for scotch whisky. 
Similarly, food and whiskey pairing is another experience that has intrigued young Indians to explore the world of Scottish whisky. From traditional cheese, crackers and chocolate to desi delights of Rogan Josh and Payasam, whisky is effortlessly versatile and with very few dos and don'ts when it comes to food pairing. The only guideline, if any, Raghina mentions is "keep in mind to not overpower, but to elevate the flavours to perfect harmony."  
Here we have some of the coolest food and whisky pairings that you must try: 
1. Chicken Wings and Penicillin 
"I always wanted to run a wings and whiskey drinks concept. Obviously, chicken wings can never be boring," says Balachandran as he recommends the cocktail Penicillin to go along with chicken wings.
2. Tea or coffee with single malt
Single malts can surprise you when it comes to pairing them with tea and coffee. "Exotic teas and coffees enhance the flavours of single malts, allowing you to appreciate it in a mellow or strong flavour, depending on your preference," explains Singh Gandhi.
3. Chicken tikka masala with Glenfiddich 15-Year-Old
It is one of Singh Gandhi's personal favourite pairing because "the unique marriage of Indian ingredients with the best dram, enhances the flavour of both, the food and the single malt."
4. Bhapa doi with Johnnie Walker Black Label
"The tropical rich notes and signature smokiness of Johnnie Walker Black Label makes for a heavenly combination when paired with Bhapa Doi because of its delicate creaminess," explains Raghina.
5. Gelato with Single Malt
You can pour a flaming whisky or a single malt over your favourite flavour of gelato to accentuate the taste.
6. Citrus Salad with Grilled Paneer with Speyside whisky
The dried fruit and citrus notes of Speyside whisky make it enjoyable to be sipped alongside a refreshing citrus salad with grilled chicken or grilled cottage cheese or drizzled onto it as an exciting and aromatic dressing.
7. BBQ Pork Belly with Islay whiskey 
Known for the smokey and peaty notes, Islay whisky and bolder whisky cocktails go well with barbecued pork belly. "It's one of my favourite meal pairings when I travel," says Balachandran.
In a world where we are recalibrating and figuring out the new normal, Menon and his friends are figuring out the dynamics of hosting their next whiskey evening, safely. While a drinking session over Zoom call was vetoed by the group because it simply wasn't the same, Singh Gandhi believes it still is a great tool to connect with the audience and educate them virtually. Bars are cautiously opening in Delhi and Mumbai, which is a reason for the hope that cocktail programmes and initiatives will slowly be revived with a special focus on batched cocktails and limited ingredient drinks. And fueling all of these will be the young Indian population thirsty for new experiences and a good dram of scotch. 
---
Photo: Shutterstock; respective brands