It's the first day of Ramzan and I've just landed in Lucknow; the best time to be in the city when the streets of the old town are extra bright and teeming with people especially in the evenings.
The restaurants and nanbais (traditional bread makers) fire up their grills and tandoors in the evening and stay open all night, churning out kebabs, kormas and fresh bread till the time of sehri (the meal consumed before dawn before the fasting begins).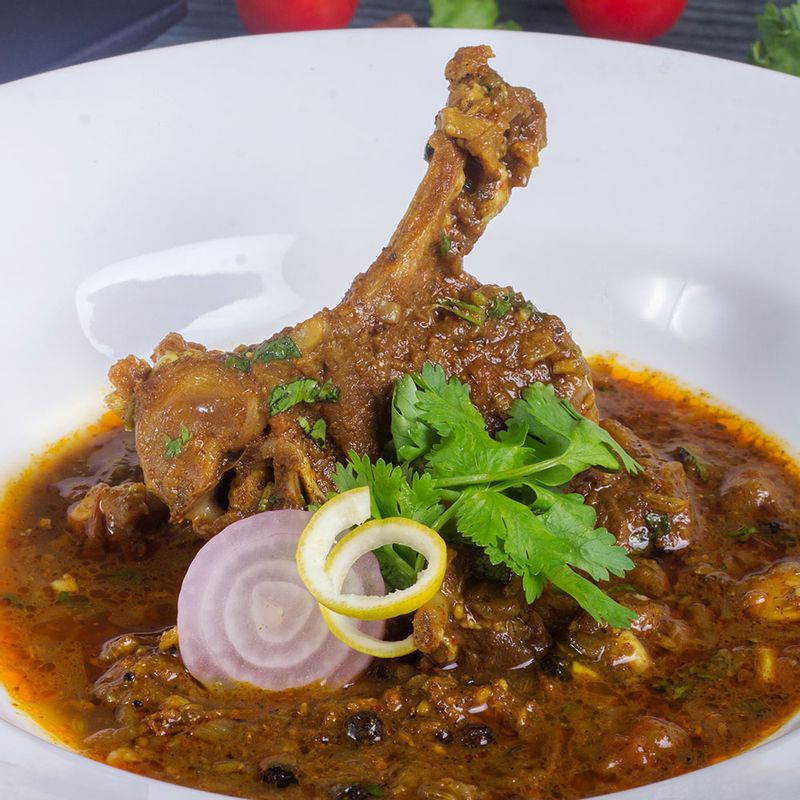 1. Nihari-kulcha
It's the time when the legendary Rahim's in Phool Wali Galli is the most crowded. The Rozadars (those who observe the vigorous Ramzan fast) walk in for nihari and kulcha; the slow-cooked mutton eaten with fluffy and crispy kulcha keeps them fuelled for the rest of the day. Another lesser-known spot for nihari-kulcha is Raja Ki Nihari in Chowk.
2. A variety of Iftar treats
The markets start flooding with people for the Iftar meal in the evening. Traditionally, most people open their fast at homes. While dates are symbolic, there's also a range of (mostly vegetarian) light snacks cooked at home. Matar ki chaat (white peas boiled and topped with spices), kala chana (stir-fried and seasoned with spices), dahi phulki (moong dal fritters soaked in dahi), kachaloo (fruit chaat of seasonal fruits), maash ki dal (a dry preparation made with urad daal) are the mainstays on the dastarkhwan.
3. Ramzan-special vermicelli
On the streets of old Lucknow (Chowk and Aminabad), you'll find stalls selling sut feni or sutar feni—thin, ready-to-eat vermicelli, which is usually available only during Ramzan. It's pre-fried and can be just dipped in milk to be eaten instantly.
4. Beef pasanda with sheermal
Wade through the sea of people to find a spot at Mubeen's which is packed through the evening. Settle with a plate of beef pasanda—thin, ribbon-like cuts of meat, which is pounded to be flattened further, marinated in spices and cooked on charcoal. Best way to have it is with sheermal, a saffron flavoured flatbread.
5. Discover the many types of Awadhi bread
A little ahead of Mubeen's, you'll find an old nameless shop rolling out a variety of bread and slapping them inside an earthen oven. Here you'll find all kinds of Awadhi bread—naan, sheermal, kulcha and the likes. You can pick a few types of bread from here, korma from Mubeen's and make a meal of it.
6. The best snacks and sweets
Make a quick stop at Tunday for the famous beef galawati and paratha. A little ahead of Tunday, close to Rahim's, Haji Abdul Shakur is a tiny shop that makes the best phirni. Also try their habshi halwa made with milk and ghee.
7. Brain masala with korma
In Aminabad, Alamgir is where you'll find the old-timers. The restaurant is famous for its brain masala and bund gosht where mutton mixed with spices, sealed and cooked for hours. Mop up the kormas and stews with roomali roti.
8. Biryani and kulfi
For a taste of Awadhi biryani, head to Wahid, one of the oldest in Lucknow. Wrap it up with kulfi at Prakash just a few steps away from Alamgir.
For a post-dinner stroll, head to Rumi Darwaza and Bada Imambada. The monuments are lit up once the sun goes down and make for a beautiful experience.
---
Photo: Shutterstock