Picture this: a fort that is more than 230 years old. Two chefs who share a city but their roots are from two completely different parts of Asia. Now imagine all of them coming together to offer one of the most delicious weekends you may have ever had, clubbed with an experience that's not only luxurious but steeped in history.
That's what Gormei (a company that curates culinary experiences) and Soul Connect (a consultancy that helps people with tailor-made authentic travel experiences) are putting together for travel and food enthusiasts on July 30-31, 2022, at Alila Fort Bishangarh in Jaipur. And what's on the menu? Hakka Chinese that restaurants don't sell, and Awadhi food that travelled from Yemen to India that you probably have not seen before.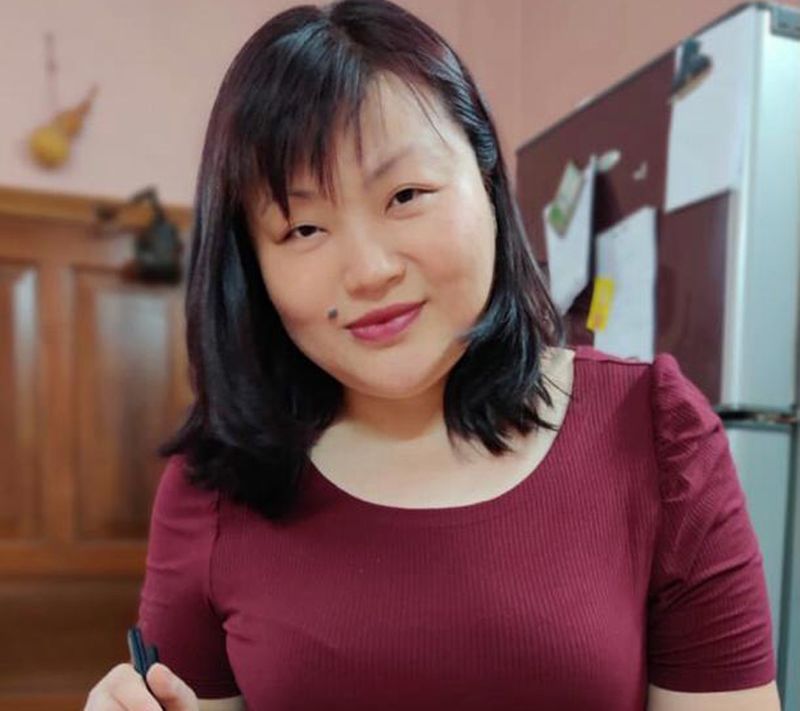 The two chefs from Kolkata, Katherine Chung and Sima Ahmed, are laying out a spread for you that not only intends to open tastebuds you didn't think you had, but also take you on a journey that explores the history, legacy, and stories from home kitchens that date back generations.
"Both our menus trace history," begins Chung. "As for me, I am a Hakka, I was born in Punjab and now I live in Kolkata. I was forever dealing with an identity crisis. But being able to explore my origins through food, sourcing recipes from the family, elders, mother, grandmother—it brought me close to my origins. I also realised that with the younger generations slowly losing interest, with most of them moving out of the country (or in her case, the Tangra area) and not investing enough in our food, I had to do something before the true recipes were just lost to modernisation."
Chung also reiterates that the food she works with has very little to do what is commonly known as 'Indian Chinese'. Even in Tangra, which is the hub of Chinese food in Kolkata, what one finds at restaurants is far from what one will taste at a Chinese home. "We don't make the kind of sauces and gravies that go into Chinese food available commercially in India. We also don't thicken our food with corn starch," she explains.
However, what's extremely interesting is that Chung does believe in innovation when it comes to tweaking the food. It won't involve science but more logic and reasoning. "For instance, the Chinese people in Kolkata don't really eat mutton much. But when I visited Canada, I went to a Hakka-style restaurant where I ate lamb tossed in cumin. I found it so Indian, but then I discovered that this dish is not entirely unrealistic. The Xinjiang region in China, which has a fairly large muslim area, does make a dish that's extremely close to what I had eaten. And the Hakka people did borrow it and added it to their cuisine. So even in a typical Hakka restaurant, you will find them borrowing cuisines from all over China and making it their own."
Chung's menu at the Alila Fort Bishangarh will therefore feature dishes such as the winter melon soup with red dates and goji berries, Typhoon Shelter Style Fried Rice that has croutons, crisp garlic, chillies, fried egg on top (optional), served with twice-cooked tofu, black beans, and leeks, or the 24-hour marinated Crackling Pork Belly.And while these might read right off a five-star hotel menu, the taste will be as traditional as they come.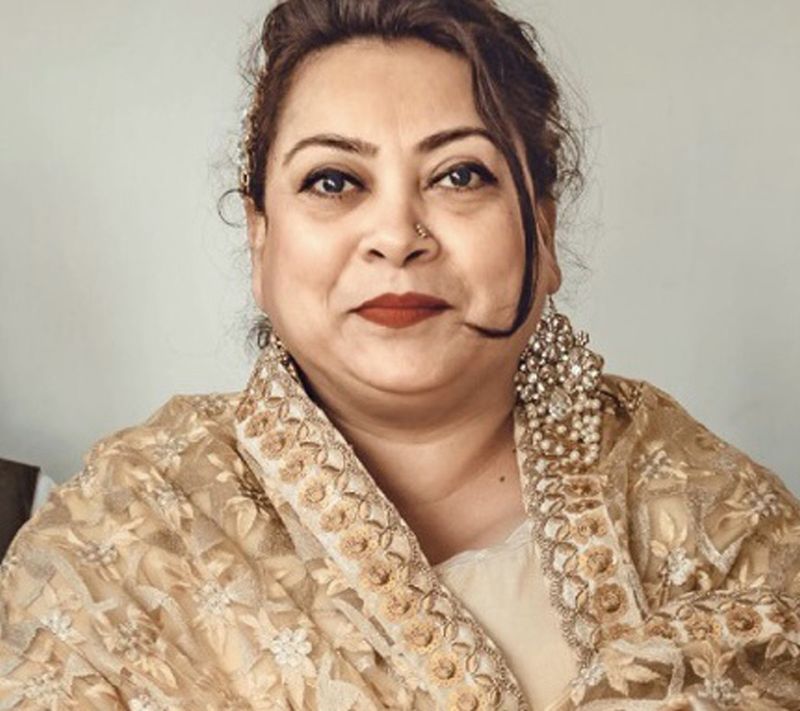 While on tradition, Sima Ahmed takes a little journey into her past with us—the family haveli and the khansamas, while tracking her family's migration from Yemen to India. Awadhi dishes such as the barapana (a dish that would oddly resemble a vada from south Indian that is used in a curry), rasawal (a kheer made with sugarcane juice, rice, and dry fruits and cooked for hours on end), the bhindi gosht and the lauki gosht are the highlights of food from her culture. "People rarely eat these dishes in India," reiterates Ahmed, sharing these are only some of the few treasures from her family's treasure trove of recipes. "Let's talk about spices, for instance. Most people think Awadhi/Mughlai food has a lot of spices. It's untrue. We barely used spices or even when we did, it was minimal. A lot of our food comes from those who used to work in our kitchens as well, so our cuisine in itself is an amalgamation of regional influences," she says.
"Little things, like on days when we wouldn't get mutton (it used to be Thursdays), we used to make kebabs with vegetables, because we needed kebabs—they are such special moments. But we had to have kebabs," Ahmed laughs. It's also the whole process of slow cooking that Ahmed says makes the experience so special (it's possibly one of the strongest ties between the two home chefs). Ahmed reminisces of a time when everything was wood-fired and cooked for hours and hours. "I remember someone (a staff member) being deputed to watch over food being cooked overnight. Their task was to make sure it was cooking and that the fire didn't die down during the night," she says.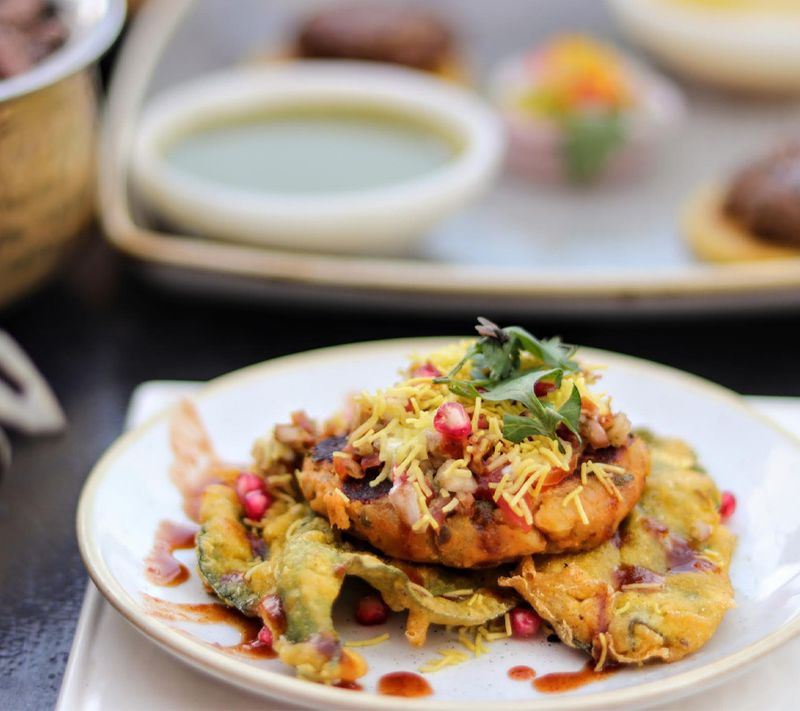 Ahmed's menu at the weekend popup will feature Awadhi dishes such as the Mashroob-e-khajoor (a chilled date sherbet) to begin with, the Faizabadi Chaat (aloo tikki, matar, palak patta, pomegranate, served with sonth ki chutney), the Noor Mahali Pulao (sweet potato-paneer warm coated pearls on saffron rice, served with bristha), or the particularly special Zamindoz Raan (fall-off-the-bone leg of mutton cooked 'under the earth', and then flambeed with rum, and served with yakhni).
Both the menus are as simple as they are complex. While they don't come with elaborate recipes, it's the process that both the chefs agree that makes all the difference. It's also this process and the intrinsic flavour of tradition the chefs are attempting to keep alive.
Titled, 'I am not a Noodle' by Katherine Chung and 'Pearl Silver Gold' by Sima Ahmed—the pop-up is being held on July 30 and 31 at Alila Bishangarh Fort, Jaipur. For more details, visit.
---
Photo: Gormei