Not so long-ago Japanese food was considered the ultimate indulgence in India restricted to Japanese fine-dining restaurants, many of them in five-star hotels. Over the past few years, with newer, more affordable Japanese places opening, the cuisine has found a strong footing in India. While sushi, with its combination of umami, starchy comfort and meaty bite, has become a staple, the discerning Indian palate has opened to more nuanced options. Omakase is one of them.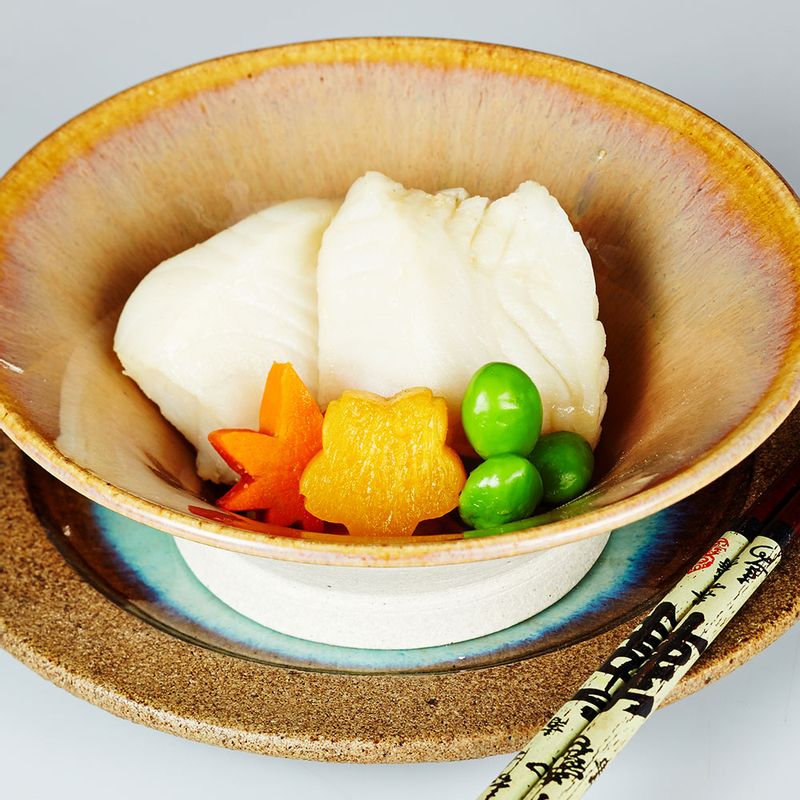 I learnt about Omakase recently while chatting with chef Shubham Thakur, Chef De Cuisine at Megu in The Leela Palace, Delhi. I had gone to the restaurant with a clear list of things I wanted to eat, but I decided to leave it to the chef to curate the meal. Little did I know I was unknowingly experiencing Omakase. "Literally translating to I-leave-it-to-you, Omakase is a popular way of eating in Japan," chef Thakur tells me later. "It originates from the thought that not everything can be on the menu and challenges chefs to create something impromptu based on guest's preferences." The trend gained traction in Japan's sushi bars where chefs curated meals based on the fresh catch of the day. "The meals," adds Thakur, "were not only novel for guests who would not know what they were eating until the last minute, but also gave young chefs an opportunity to showcase their expertise."
My Omakase meal showcased my chef's expertise which featured a 10-course menu consisting of yellowtail carpaccio, eel and tamago, sashimi moriwase, white asparagus usuzukiri, avocado tartare, rock shrimps and braised pork belly in kakuni sauce. This lineup could have been served in Japan's finest restaurant, and yet it was right here, in Delhi. "Indian guests are becoming increasingly aware of the cuisine, and restaurants across India are bringing in the finest from the cuisine," Thakur tells me as we talk about the evolving palate of Indian diners.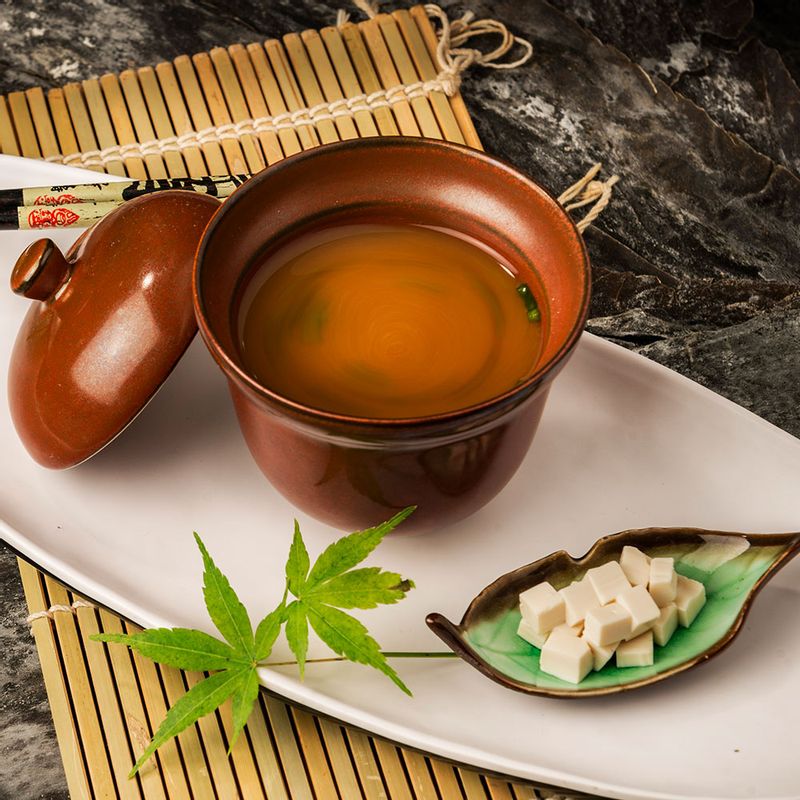 In the course of my conversation with him, and later with other Japanese chefs, I find how Omakase menus are gaining popularity across India and how almost all metros now have restaurants offering authentic Omakase. According to chef Vikramjit Roy, there were always takers for a bespoke experience like Omakase, but since the advent of the pandemic, the segment has grown. "Now there is a large section of guests that looks for as personal an experience in India. Omakase fits the segment quite well as it is about fine ingredients, precise cooking techniques and sharp presentation, all of which helps narrate a story!" adds Roy.
We bring you 6 Omakase experiences in India to try. 
1. Megu, The Leela Palace, Delhi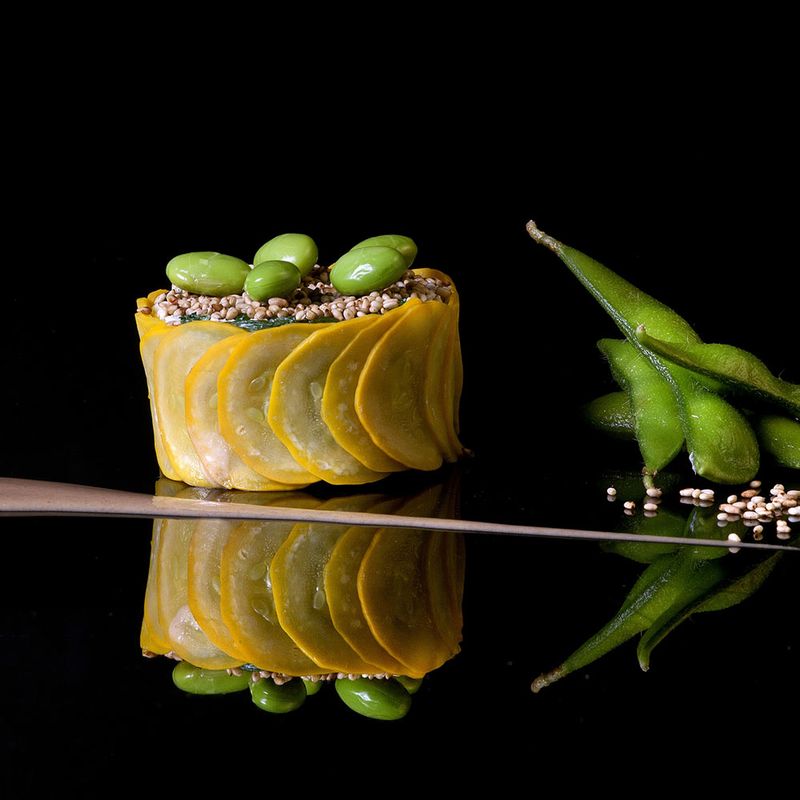 The Omakase at Megu is curated after detailed interaction with the chef. The number of courses start from seven and go on until you're satiated. Omakase here represents the harmonious relationship between fresh seasonal ingredients and Japanese techniques along with a symphony of Indian and Japanese seasons. The produce isn't restricted to fish and seafood; poultry and meats are used and the entire menu can be made completely vegetarian as well. Each dish is presented in a specially designed handcrafted cutlery inspired by the dish itself. The ingredients used are meticulously selected by expert chefs and are always fresh and seasonal.
2. Edo Restaurant & Bar, ITC Gardenia, Bengaluru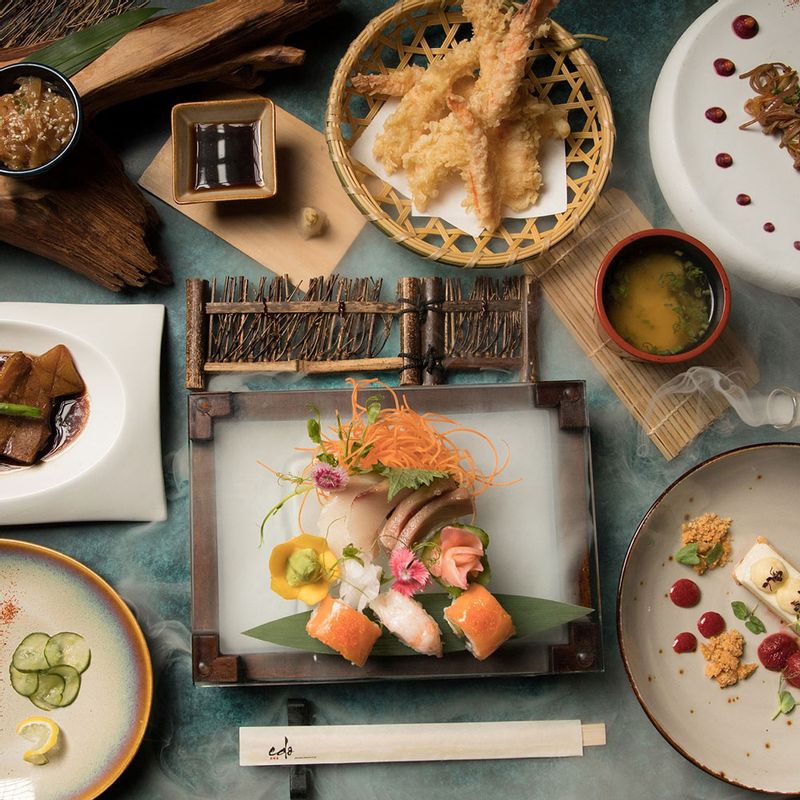 Edo, Bengaluru brings alive the concept of Japan's vibrant after-hours culture. Deviating from the tradition dominated Kaiseki style of dining, Edo brings the traditional engaging ritual of Omakase. Omakase meals, explains Chef Amit Patra, have always been preferred by guests at Edo. The menu, he adds, attracts guests who are familiar with Japanese cuisine. Here you can choose from an array of pre-set chef's special menus and have a menu especially created for you, which, adds Patra, remains the biggest draw of Omakase.
3. Konomi, Trident, Gurugram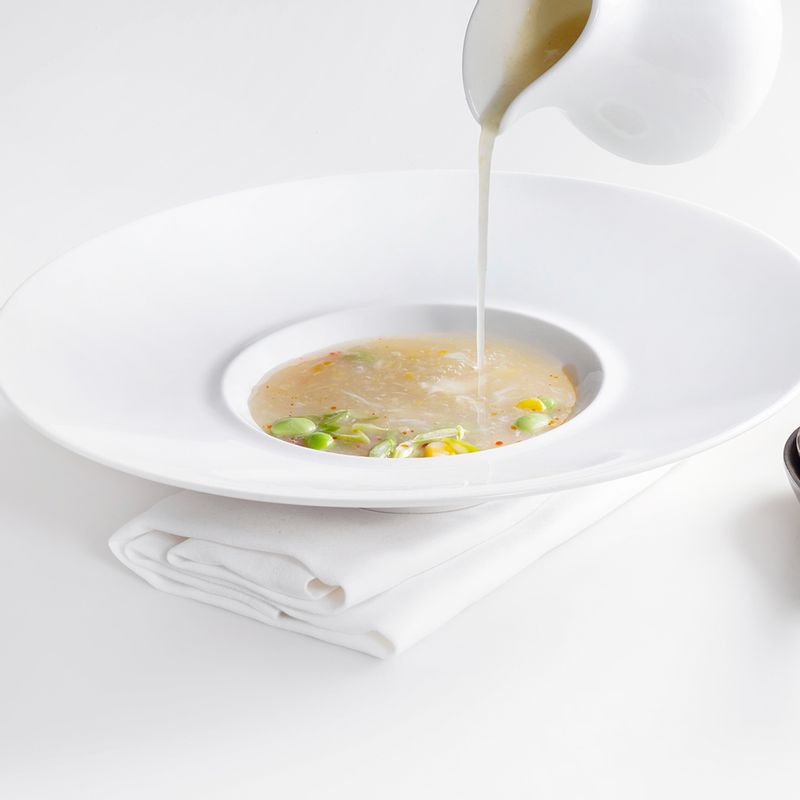 Konomi means 'taste' in Japanese, and Konomi is a bright and minimalist fine dining restaurant with a contemporary Japanese menu including its own take on Omakase. The Omakase at Konomi is based on the traditional concept of the meal but not limited to just Japanese cuisine. "The chef designs a menu for guests, based on their choices, and serves without announcing the name," explains chef Arun Mathur, executive chef at Trident Gurgaon. Here, you can savour a variety of soups, salads, sushi, tuna, ebb tempura, salmon and matcha sorbet made especially for you at the live kitchen.
4. Pan Asian, ITC Grand Chola, Chennai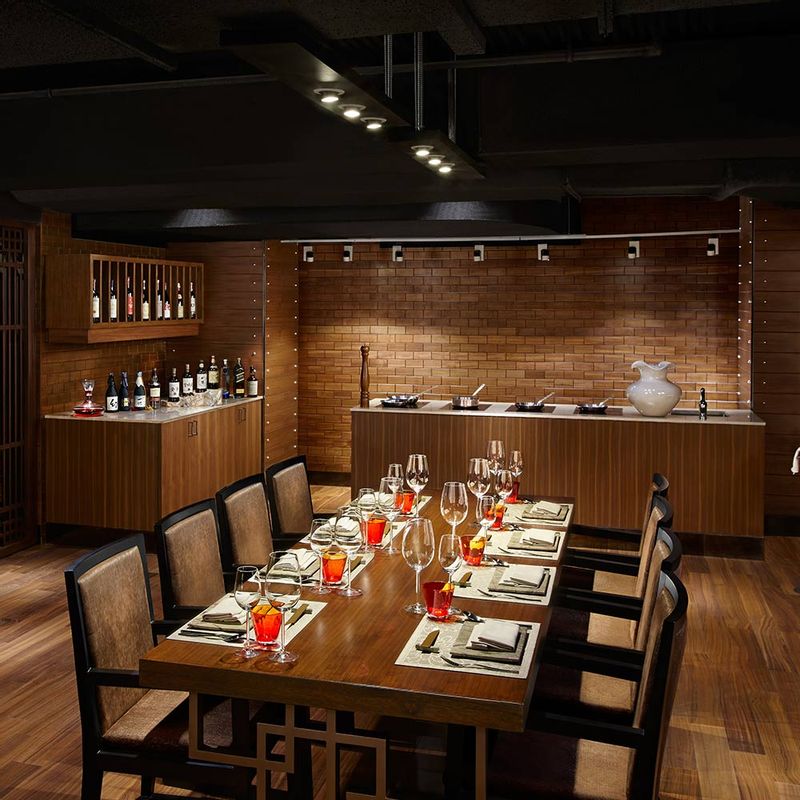 True to authentic Japanese Omakase style, the Omakase at Pan Asian at ITC Grand Chola, Chennai is curated by chef Ashish Singh, executive sous chef of the hotel. He personally has a conversation with the guests to understand their preferences. There is no fixed number of courses and food keeps coming as long as the guests wish to eat — another quintessential Omakase feature. The menu consists of customised courses made with the choicest of ingredients from around the world. The care taken while selecting the colours of the ingredients and the crockery it is served in creates a multi-sensory experience. Omakase at Pan Asian is served at an exclusive Chef's Studio and is paired with exquisite Shochu and Sake.
5. Wabi Sabi, The Oberoi, Bengaluru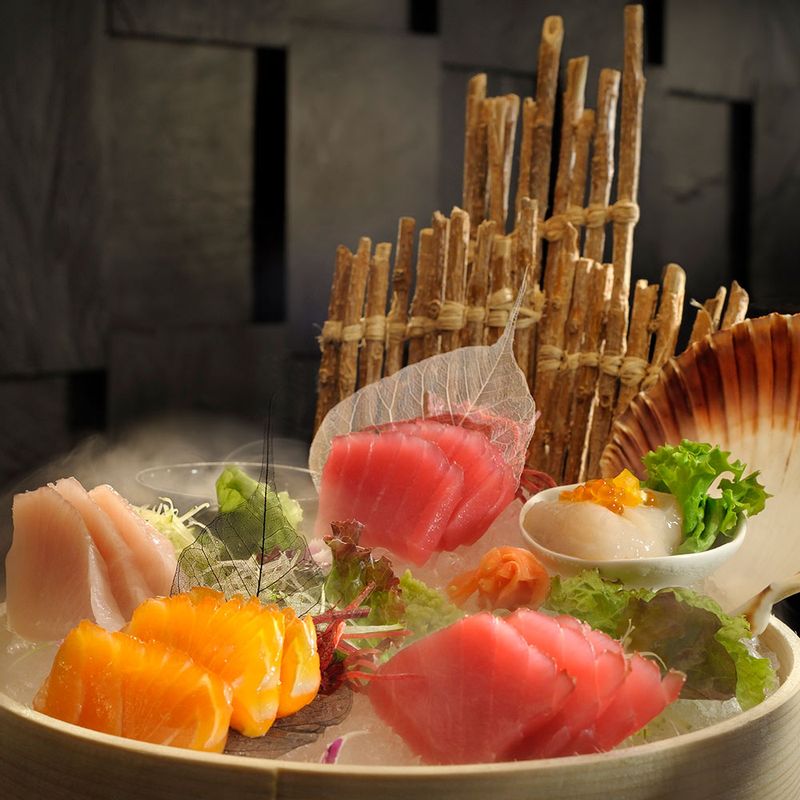 Wabi Sabi at The Oberoi, Bengaluru takes inspiration from an oriental worldview that revolves around the transience of beauty and the contrasting nature of life experiences. This trait is reflected throughout the restaurant, especially in food. The Omakase here is true to the Japanese tradition of letting the chef choose your order. Diners are recommended to consult the chef and discuss their preferences to make each platter creative and personal. The vibrant sushi bar display showcases prime cuts of fish and seafood sourced from the seas around Japan and the Indian Ocean that are key ingredients in the Omakase menu.
6. Kampai, Delhi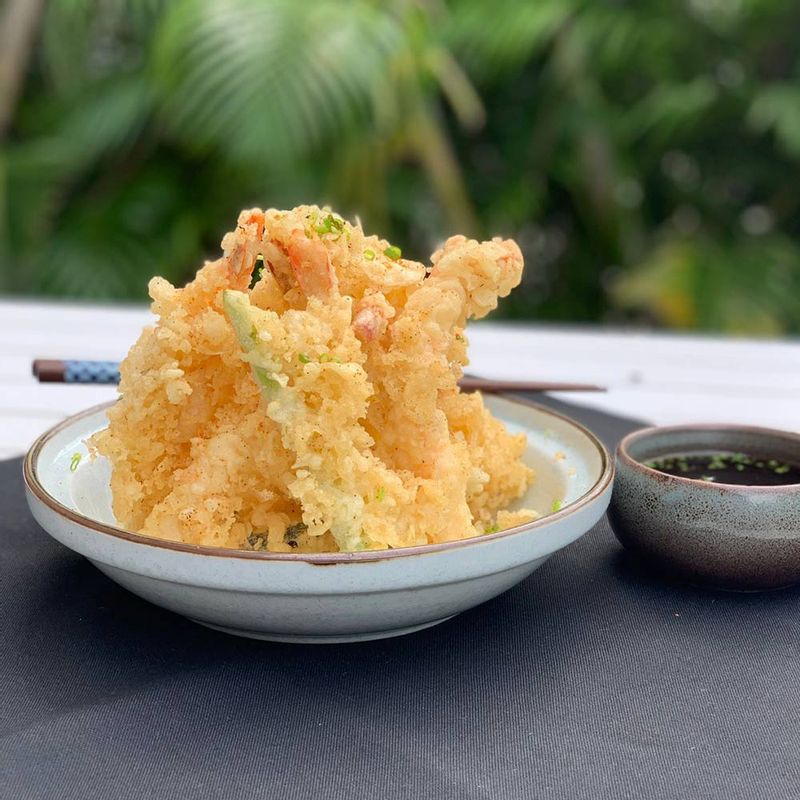 Omakase at Kampai at Delhi Aerocity is popular with locals as well as expats. "Our Omakase is a pre-set chef's special menu, but we can customise it if the guests want,'' informs Avantika Saxena, founder-owner of the Japanese restaurant. The Omakase here ranges between six and eight courses and features all major courses. The meal starts with a steamed bowl of edamame, served with a drizzle of sea salt. The highlight of the meal is the sushi sampler, with ebi tempura, spicy tuna, aburi salmon, served with a side of fresh wasabi and gari. The comforting miso ramen, a heart-warming bowl of noodle soup, takes you back to the streets of Japan. To end the experience, the chef presents a special dessert tasting platter.
---
Photo: The Oberoi Bengaluru; Respective restaurants