When was the last time you bit into a bar of chocolate and savoured complex flavour notes--not the cloyingly sweet, mass-produced variety that our palates have been attuned to? Chocolate, just like coffee, can offer a variety of tasting notes; fruity, floral, earthy or nutty, and a lot of it has to do with the terror of the region and the quality of cacao being used. Unlike their commercial counterparts, bean-to-bar chocolates focus on using high-quality, ethically sourced ingredients that offer nuanced flavour profiles. And driving this trend are a clutch of artisanal Indian chocolate brands that are out to change the way we view and consume one of our favourite comfort foods.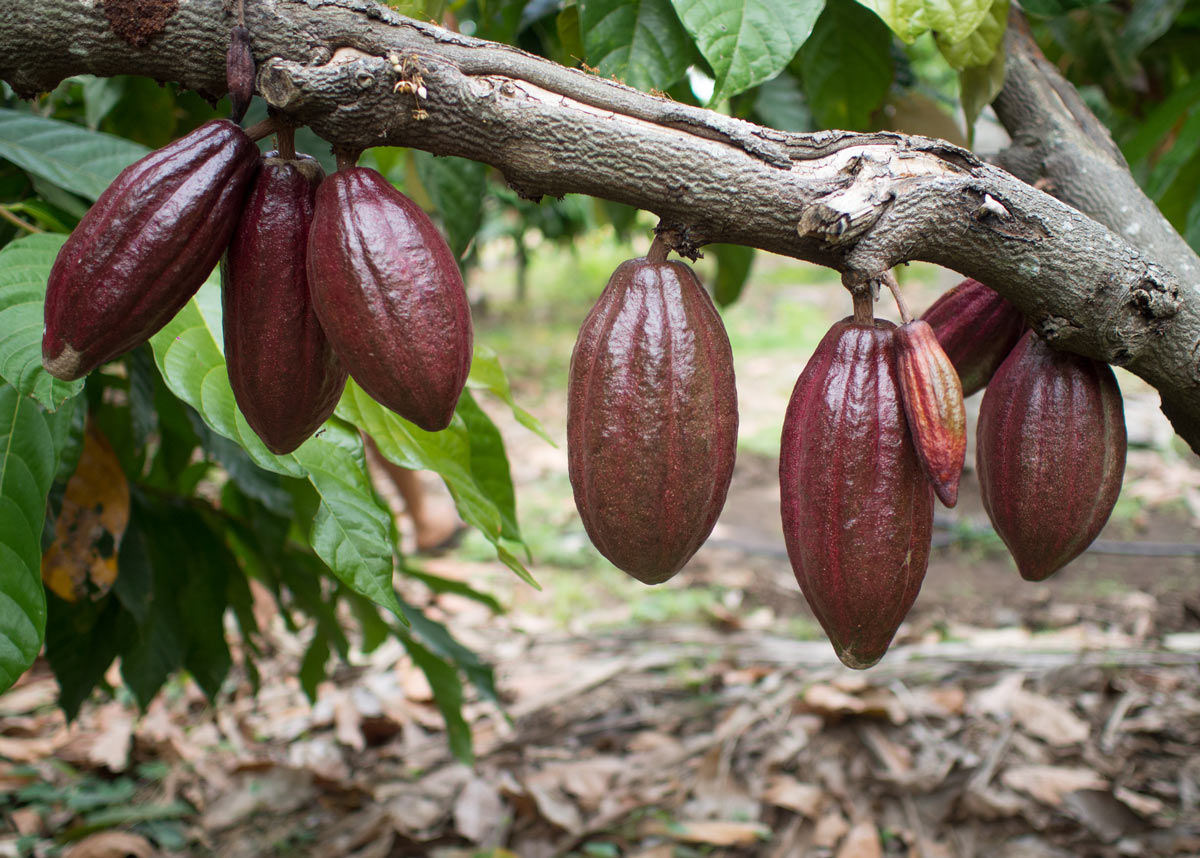 While the bean-to-bar movement isn't really new in India, it has taken on an interesting form in the last few years, with several more brands joining the fray and existing ones experimenting with unique flavour profiles. Take a look at your neighbourhood supermarket shelves and you would know.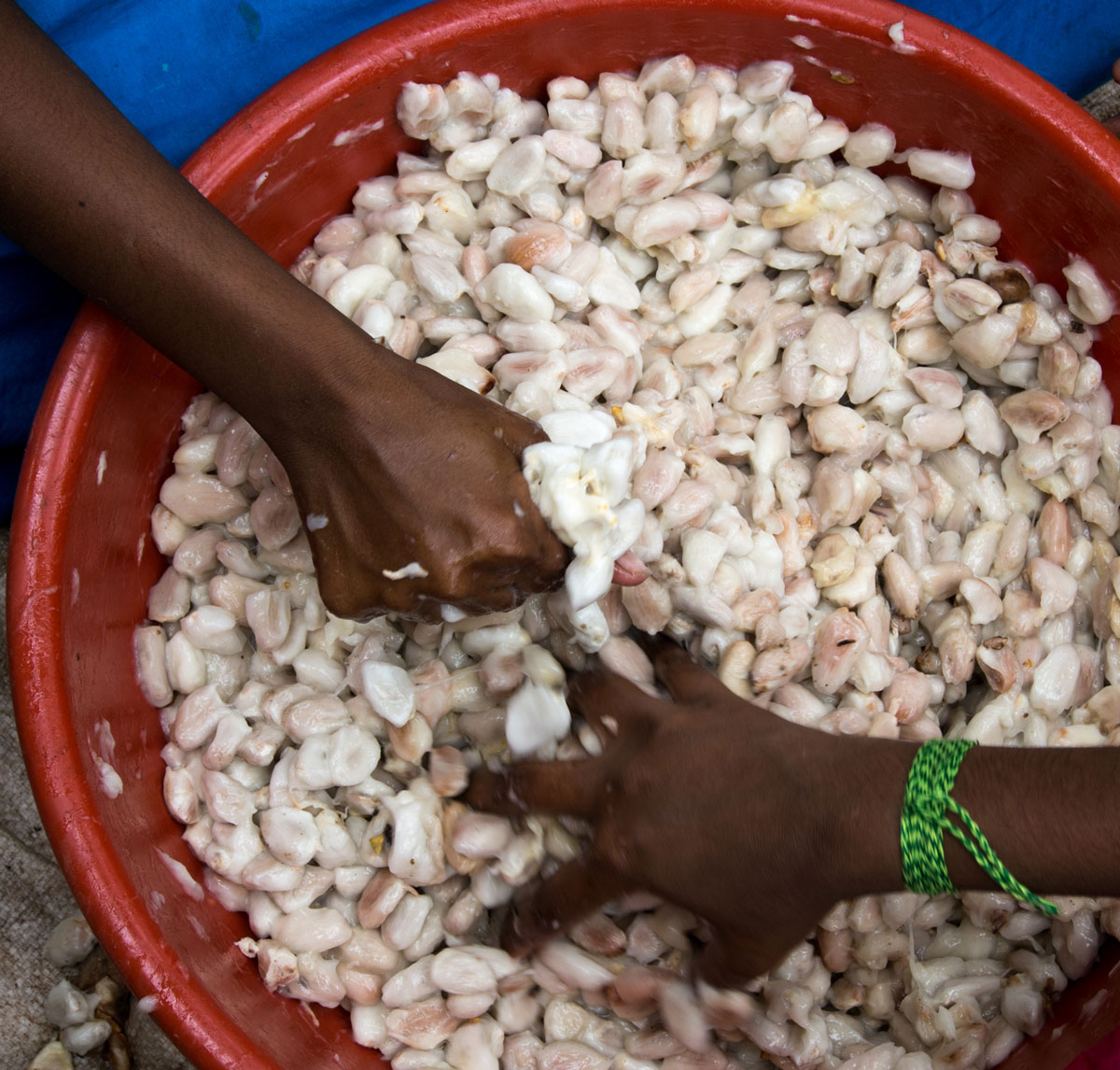 Auroville-based Mason & Co, started by two expats, Jane Mason and Fabien Bontems, was one of the first such bean-to-bar brands, rooted in the philosophy of ethically sourcing their ingredients and providing good quality, vegan bar of chocolate--after seeing a lack of it in the market. Although it started as an idea for personal consumption, it soon grew into a business.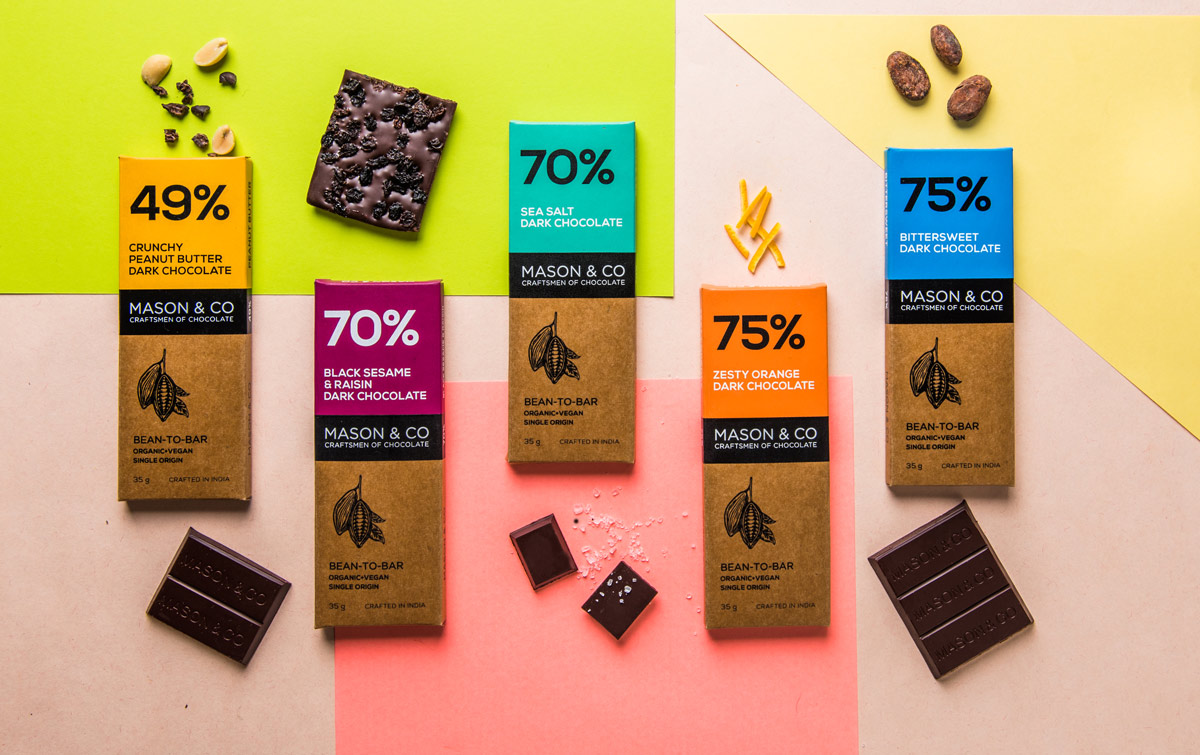 According to Mansi Reddy, who heads brands and partnerships for Mason & Co, the bean-to-bar movement really kicked off owing to issues related to commercially-produced chocolate, and how commodity cacao is grown and harvested. For instance, most commercial brands strip the cacao of its flavour to suit their industrial and uniform manufacturing processes. Bean-to-bar, on the other hand, is usually small-batch, stone-ground and artisanal in its process--right from the speciality single-origin cacao beans to other organic ingredients.
Reddy points out that even before bringing the brand to the market, a considerable amount of time was spent in scouting for organic farmers in Southern India and educating them on improving the quality of cacao. "For these farmers, there was also a need to be incentivised to produce speciality cacao, which involves a further process of post-harvest fermentation and drying."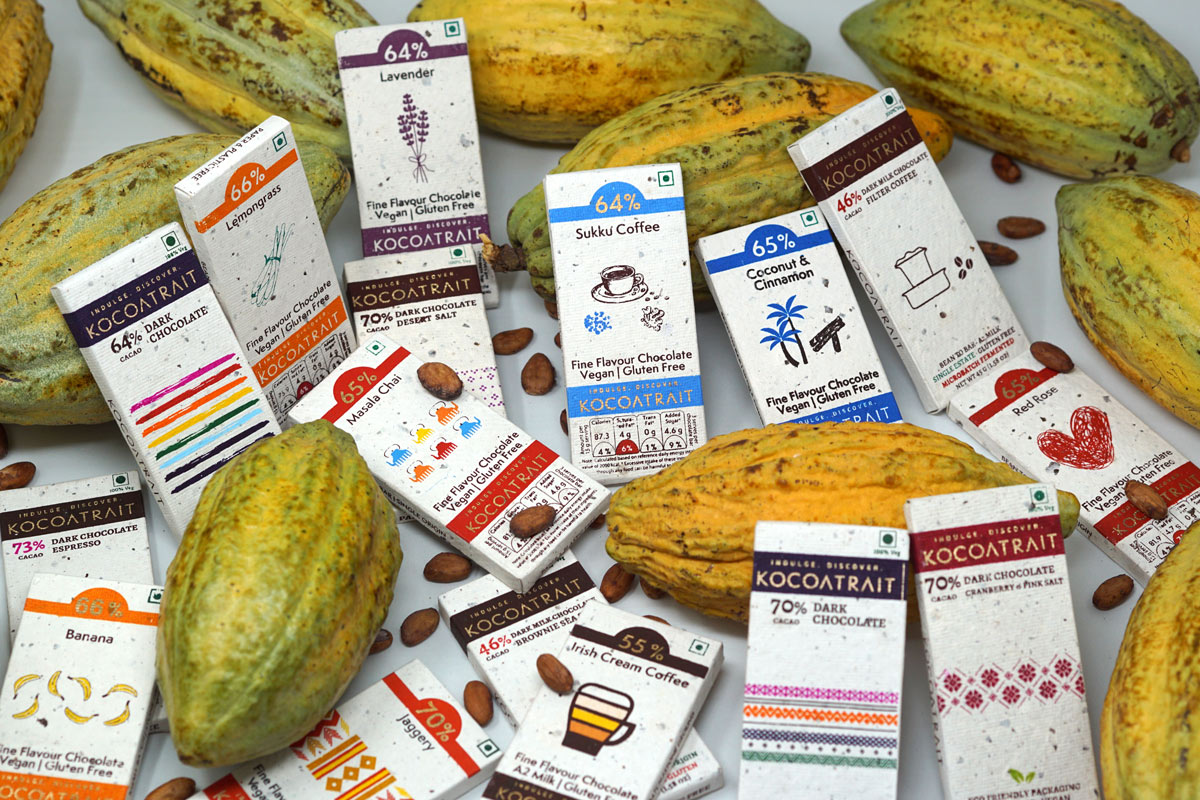 For Chennai-based Nitin Chordia, co-founder of Kocoatrait--a brand of zero-waste, sustainable, bean-to-bar chocolates--and a certified chocolate taster, his tryst with the cacao bean began after seeing a gap in the market filled by imported, industrially-made chocolate brands. "I came to realise that in India, people typically don't differentiate between a sugar and chocolate craving," he says, referring to what good cacao beans can achieve for a bar of chocolate.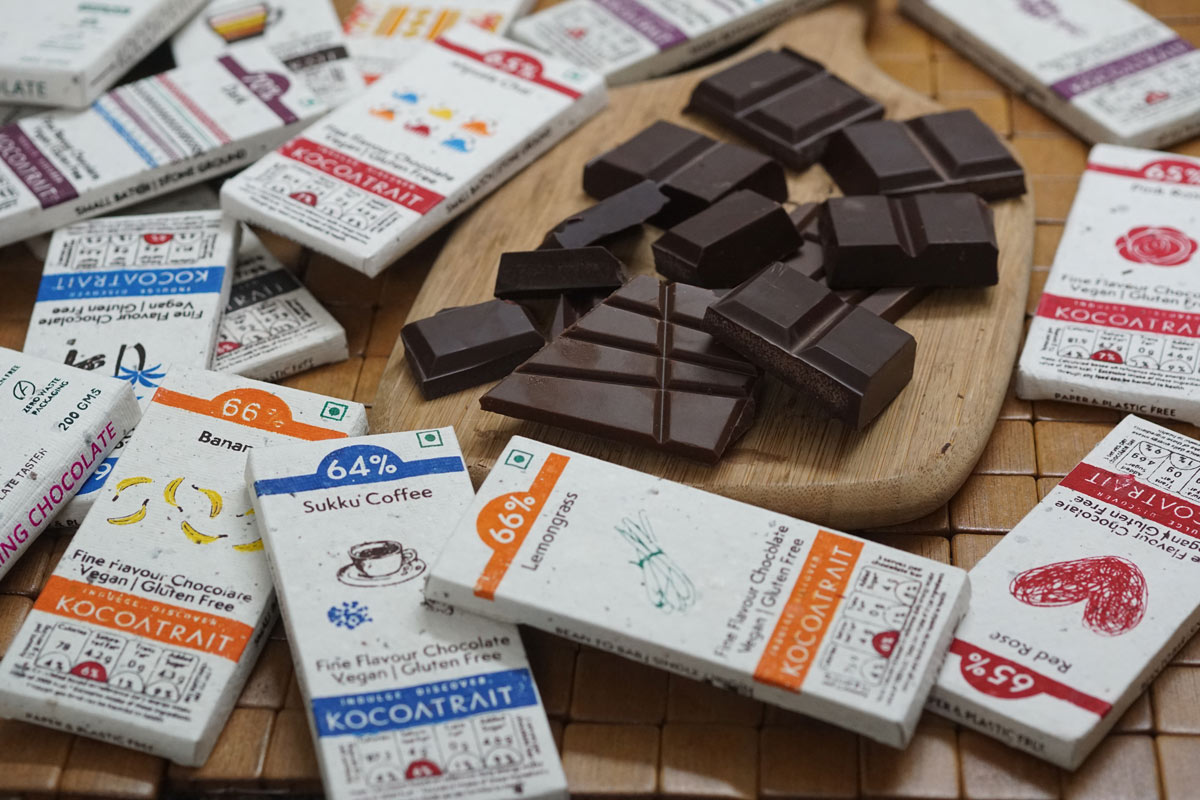 Chordia and his wife Poonam launched Kocoatrait in 2019, sourcing single-origin cacao and other organic ingredients from Kerala, Karnataka and Andhra Pradesh, among others. Some of their bestselling flavours include coconut and cinnamon, masala chai, dark chocolate and banana, sukku coffee, and red rose. "We don't use flavour oils like commercial brands might. For instance, with our red rose chocolate, we grind the rose petals with the chocolate, using stone grinders which helps retain the original flavour."
Soklet, another craft chocolate brand, knows a thing or two about fine cacao. Karthikeyan Palaniswamy and his brother-in-law Harish Manoj Kumar, a third-generation farmer who owns cacao plantations, among other crops in Pollachi (Tamil Nadu), started experimenting with cacao as a project. "We thought to ourselves, instead of exporting these cacao beans, why not create something for the Indian market?" says Palaniswamy. One thing led to another and Soklet, a brand of artisanal, tree-to-bar chocolates was born in 2017. "We grow our own cacao, hence tree-to-bar." Adding to their cacao's unique flavour profile is the existence of other plants such as coconut, nutmeg and a healthy mix of fruit trees that include jackfruit, mangoes and papaya. 
It's all in the flavour
Interestingly, when it comes to the Indian market, flavoured chocolate bars seem to be the preferred choice, as compared to their plain, single-origin dark chocolate counterparts. This could be anything from bars infused with essence and fruit, or inclusions for texture such as nuts, fruits, and the like.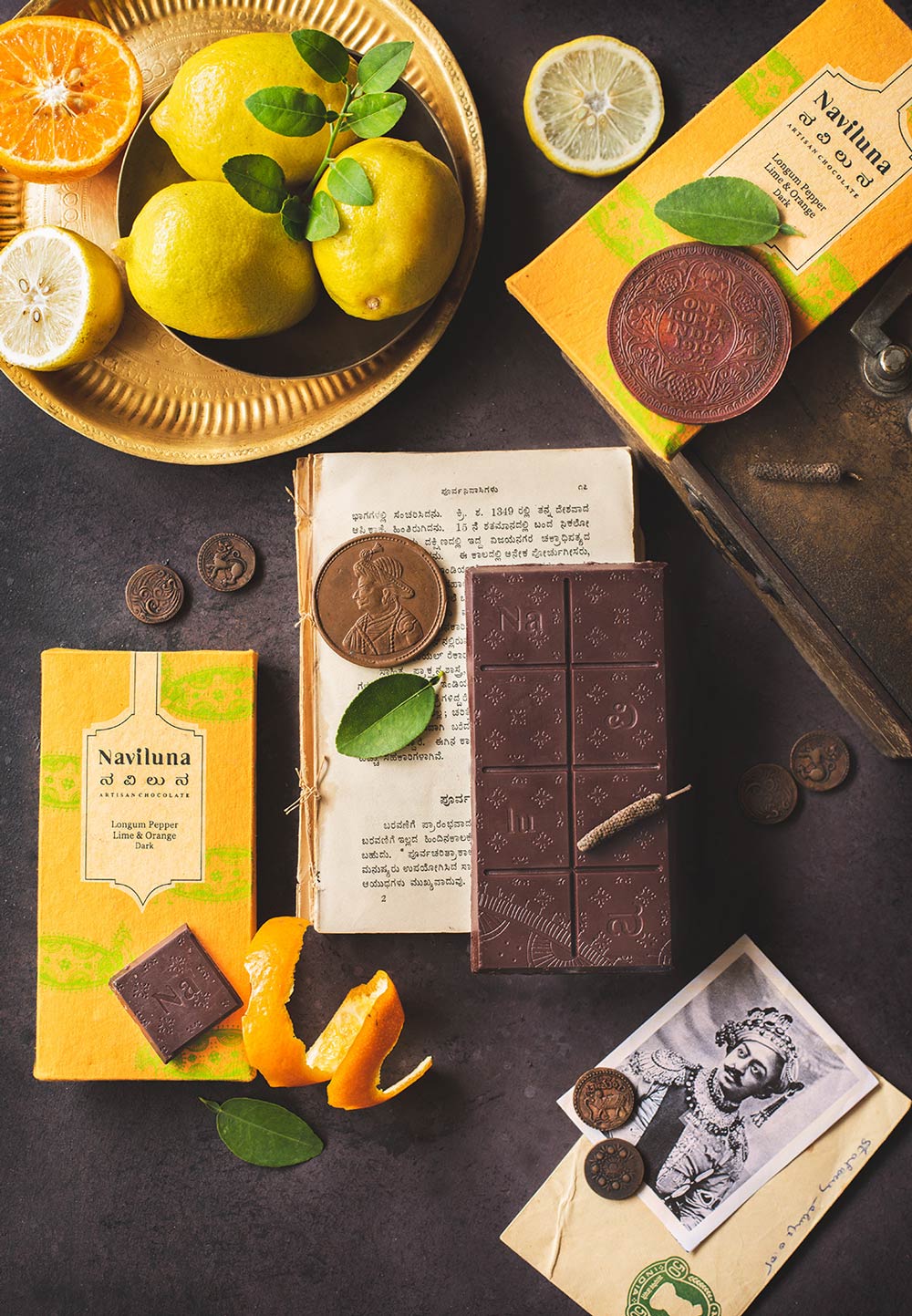 David Belo, director and executive chef, Naviluna Artisan Chocolate, a Mysuru-based brand and early pioneer in craft chocolate, has been pushing the envelope when it comes to experimental flavours. He points out that with Naviluna there was a concerted effort to use exotic and indigenous ingredients with flavour combinations such as caramelised bamboo shoot with lemongrass, coffee with pineapple, jamun with rosemary, jackfruit with black pepper or Gondhoraj lime zest with apricots. "In fact, our longum lime and orange bar features pippali long pepper, a long-forgotten spice in many Indian households."
"Having said that though, our 72 per centKerala single-origin has been our most popular bar over the past four years, lending itself as a 'gateway' bar into the craft chocolate category, but flavoured or inclusion bars are still the quickest and easiest style for the public to adopt," he says.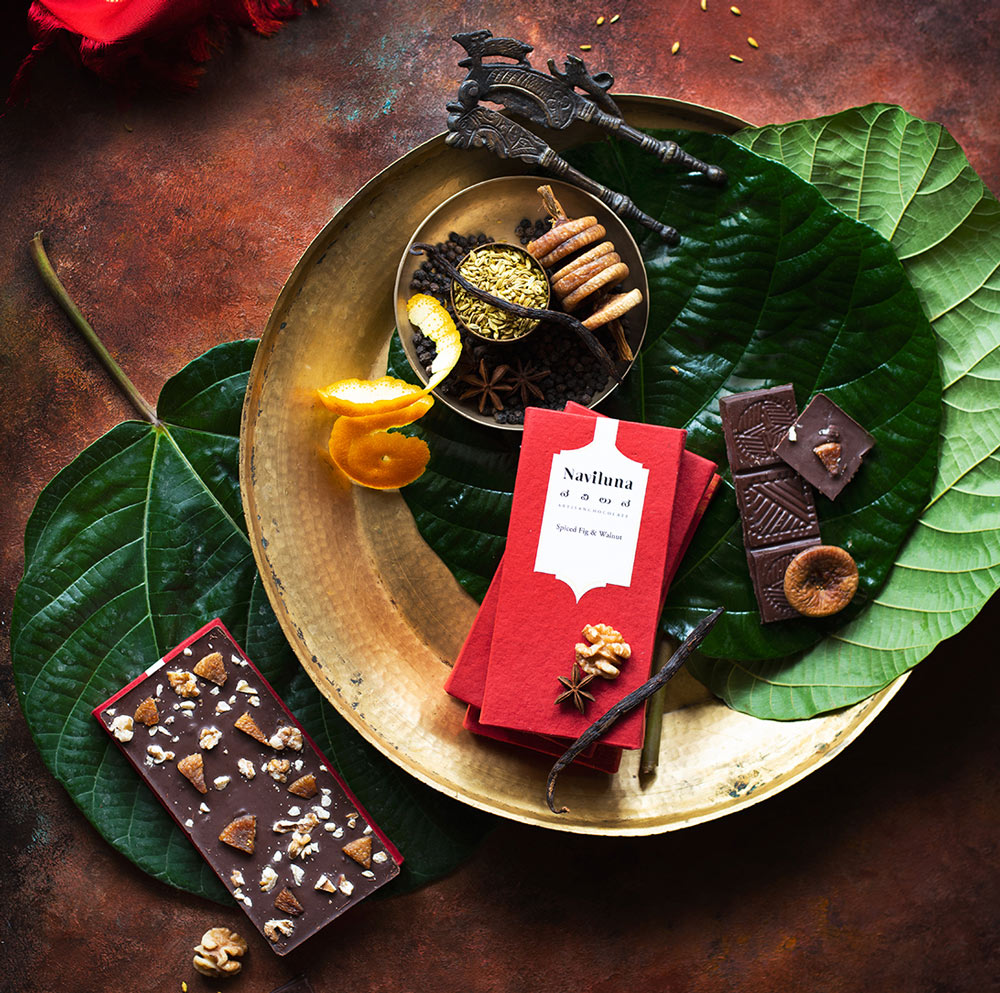 For Soklet, nearly 60 per cent of the craft bars are of the flavoured variety, while their unflavoured dark chocolate variants make up the remaining 40. Some of their unique offerings include black garlic, desi rabdi, filter kaapi, candied ginger, hibiscus, and a soon to launch, Mysore Pak.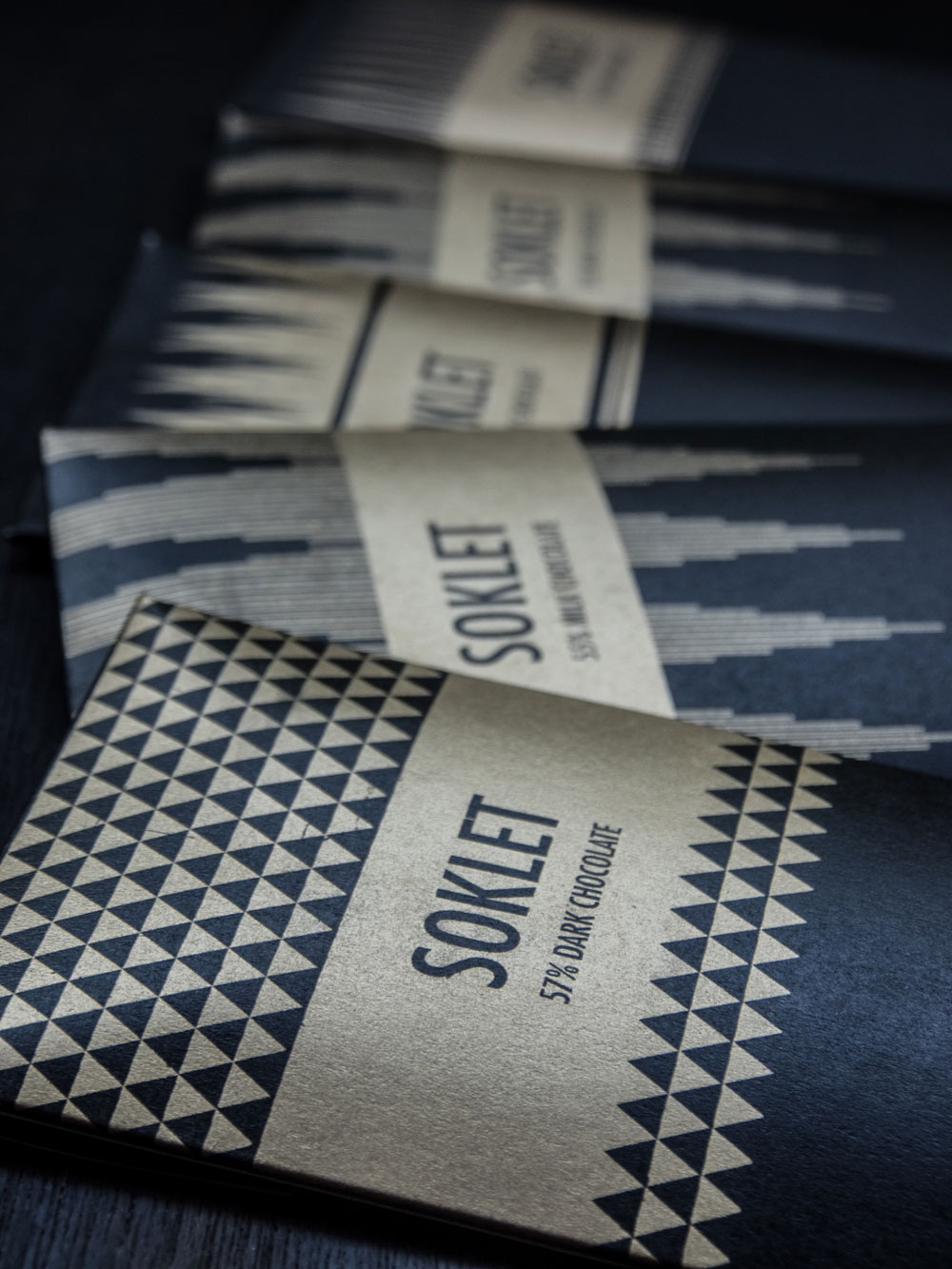 Palaniswamy says they usually work on releasing two to three new flavours each year that tie into local, regional Indian ingredients. "As a brand, we want to showcase and celebrate India as much as possible, and this pushes us to explore flavour combinations that may not even traditionally go with chocolate."
It also speaks to how Indians like to consume their chocolate. "In India, about 75 to 80 per cent of the bean-to-bar chocolates are flavoured while the remaining 20-25 per cent are plain dark variants. In the West, this skew would be about 50 per cent," says Palaniswamy.
Chordia points out that nearly 50 per cent of chocolate sales in India are for gifting and not self-consumption. So, it definitely helps to have unique flavour offerings from different regions that people can try. "Routinely coming out with new flavours also helps bean-to-bar makers like us differentiate from others in the market," he adds.
Does this mean that India isn't yet ready for a single origin focused industry or brands that only offer dark chocolate bars? Belo believes that we're slowly getting there, but it will take some time. "It's going to take time for market acceptance to become more widespread so we need to find ways of reaching out and making craft chocolate more approachable and exciting for those who don't yet have the palate for single-origin chocolate," says Belo.
Photo: Shutterstock and featured brands