World Chocolate Day on July 7 celebrates the date when chocolate was introduced to Europe in 1550. Whether that's true or not, we won't pass any opportunity to eat, drink or breathe chocolate! If you too are a chocoholic, you will love these delicious chocolate experiences from around the world — bookmark them for when travel reopens and plan a choc-tastic holiday.
1. Haigh's Factory Tour, Australia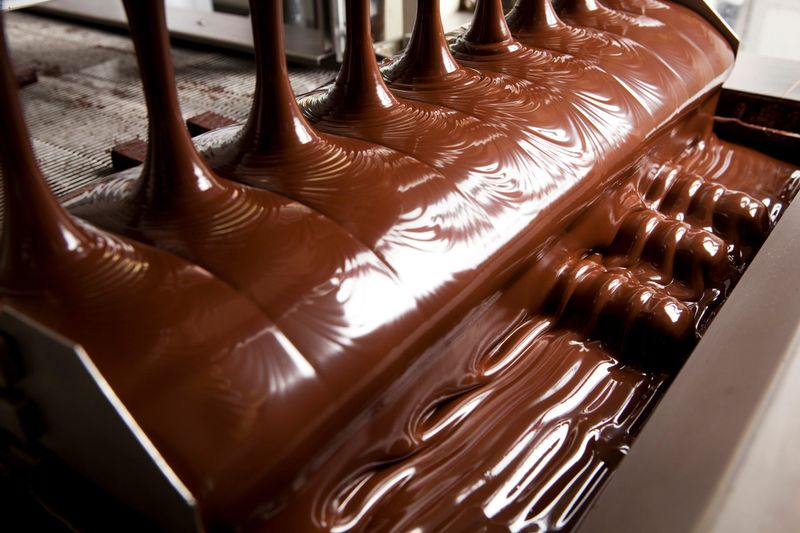 Founded in 1915, Haigh's Chocolates is Australia's oldest family-owned chocolate maker. Visit the factory located on the edge of Adelaide's parklands for a peek into their chocolate-making process. Join a tour to see how they create and hand-finish their delicious chocolates, along with tastings, of course! Then, stop over at the shop to buy some factory-fresh chocolates — their truffles and chocolate frogs are very popular but try the limited-edition rocky road as well.
2. The Beer and  Chocolate Tour, Belgium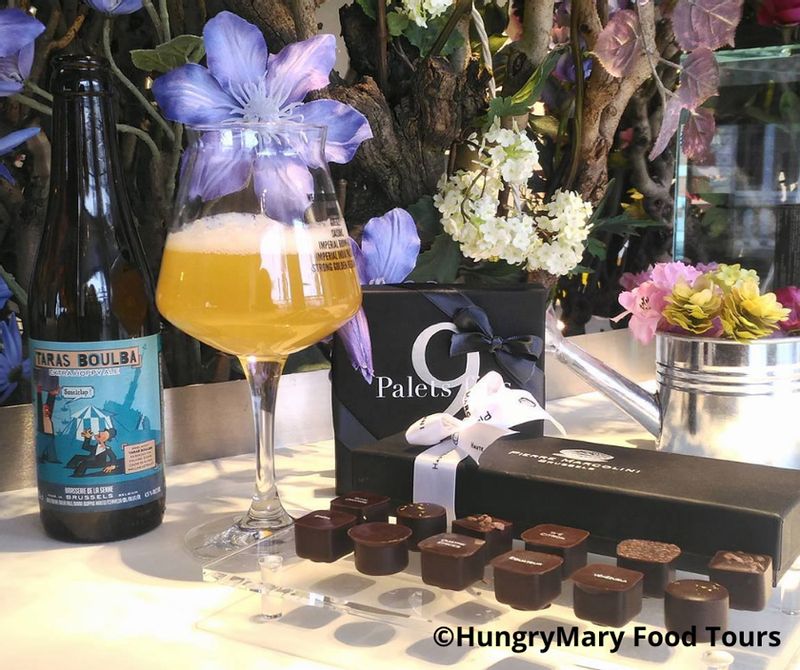 Belgium is known for high-quality chocolate as well as for craft beers. Now, put the two together, and you have the Hungry Mary's Beer and Chocolate Tour in Brussels. These small-group walking tours led by a local guide offer tastings at some of the most exclusive Belgian chocolatiers followed by a pub crawl where you sample a variety of local craft beers. Expect to taste more than 20 local specialities, including Belgian fries, cheese, and cured meats — stretchy pants recommended!
3. Fazer Experience, Finland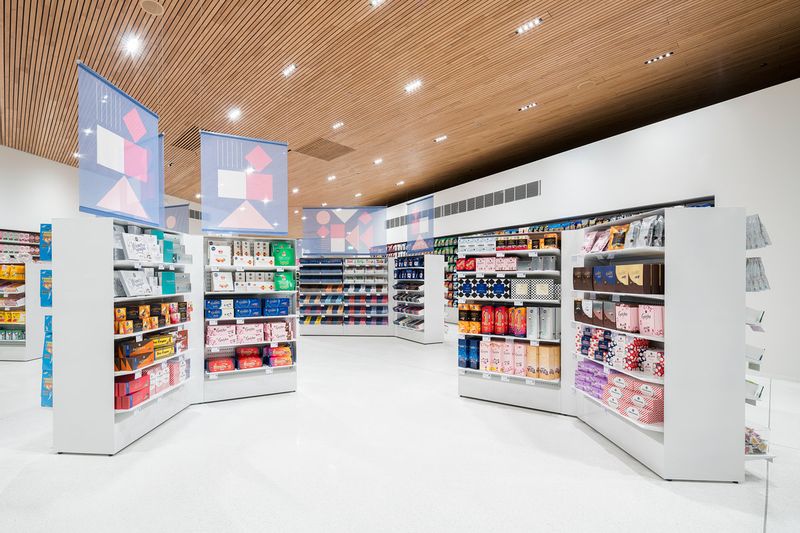 Located less than 30 minutes from Helsinki, Fazer Experience Visitor Centre showcases the 130-year-old iconic Finnish chocolate brand. Sign up for a guided exhibition tour that takes you around an atrium full of tropical plants where you learn all about cacao, followed by interactive multimedia displays on the process of chocolate making. There's plenty of chocolate to taste, a nice café to relax in, and a shop to pick up chocolate gifts to bring back home.
4. Bean to Bar Chocolate Tour, Grenada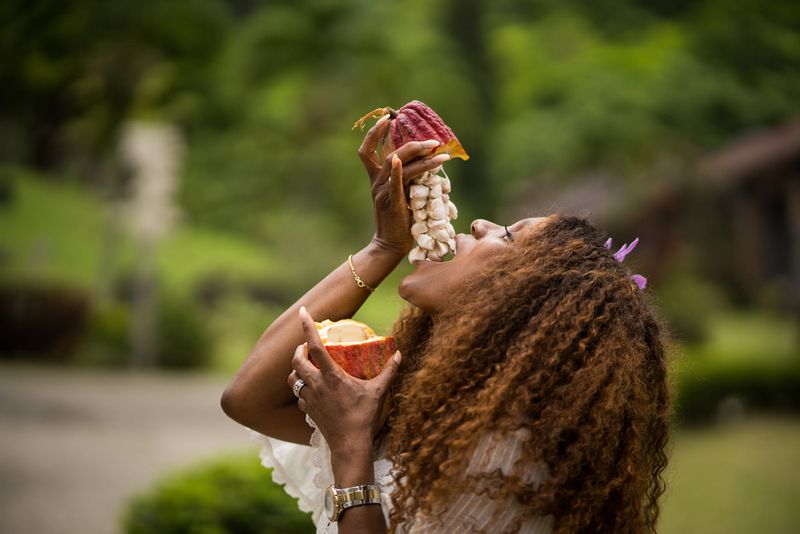 Located on the Caribbean Island of Grenada, Belmont Estate, is a historic 17th-century plantation that offers an immersive Bean to Bar Chocolate Tour. Since it's a working plantation, you get a chance to visit the cacao fields and watch the entire process, from harvesting the pods to making chocolate. There's also a fascinating museum that tells the history of the estate. Later, get a taste of Creole cuisine at the restaurant, and don't miss the petting zoo and the goat farm on your way out.
5. Eurochocolate, Italy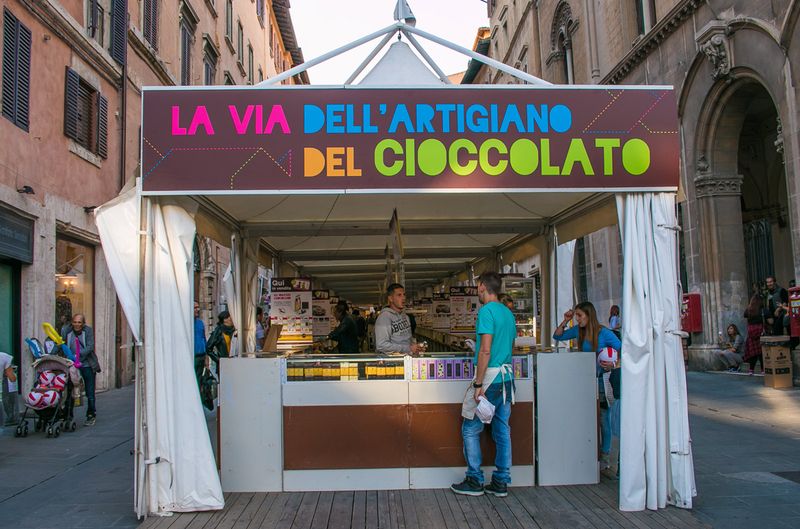 Every October for 10 days, Eurochocolate turns the Italian city of Perugia into the chocolate capital of Europe. Its cobbled streets are lined with dozens of stalls where you can taste chocolate from artisanal producers from all over Europe, watch chocolate-making demonstrations, gawk at elaborate chocolate sculptures, and more. We also recommend visiting the Casa Del Cioccolato Perugina (15 minutes from Perugia), a chocolate museum that celebrates Perugina, one of Italy's oldest chocolate brands. This year the festival be held from October 15-24, 2021.
6. Choco Museum, Mexico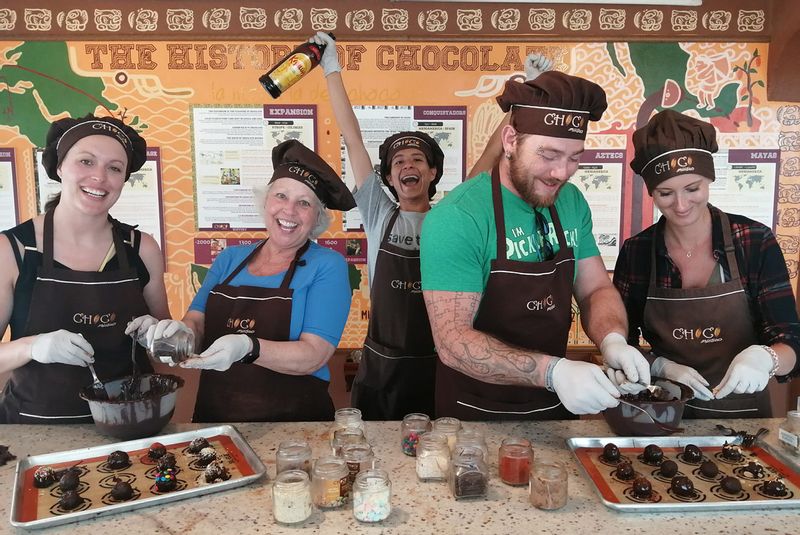 Mexico is the birthplace of chocolate, and the Choco Museo in Puerto Vallarta is a good place to delve into the history of cacao. Get your hands dirty in a bean-to-bar workshop where you will learn to make chocolate and traditional chocolate drinks. Or sign up for the mole poblano workshop where you will visit the local market to buy ingredients and then learn to make mole sauce, followed by a delicious mole poblano lunch with a chocolate dessert.
7. Festival Internacional Chocolate, Portugal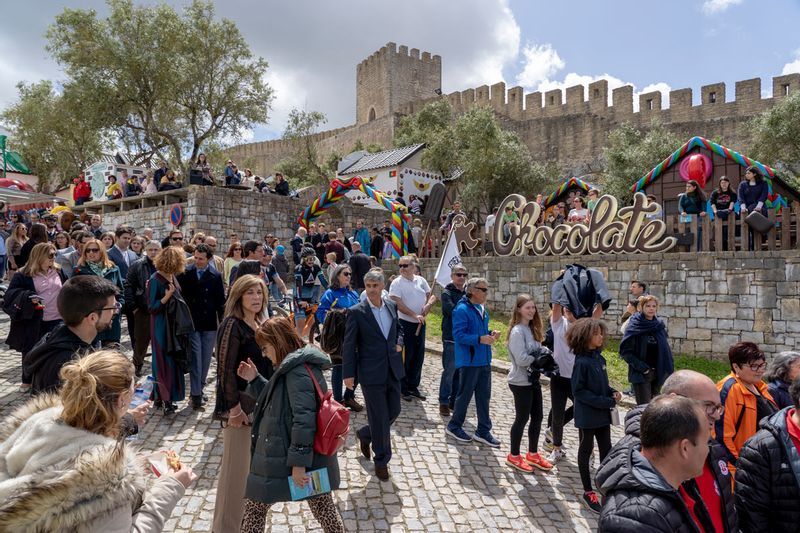 Every spring (April/May), the hilltop town of Óbidos in central Portugal transforms into a chocolate wonderland for the Festival Internacional Chocolate. Its medieval castle grounds host cooking sessions, workshops, music, games, and plenty of chocolate tastings. The star attractions are the stunning chocolate sculptures and the Children's Chocolate House where kids make their own candy. Don't miss tasting the local cherry liqueur Ginjinha, which is served in little chocolate cups.
8. Lindt Home of Chocolate, Switzerland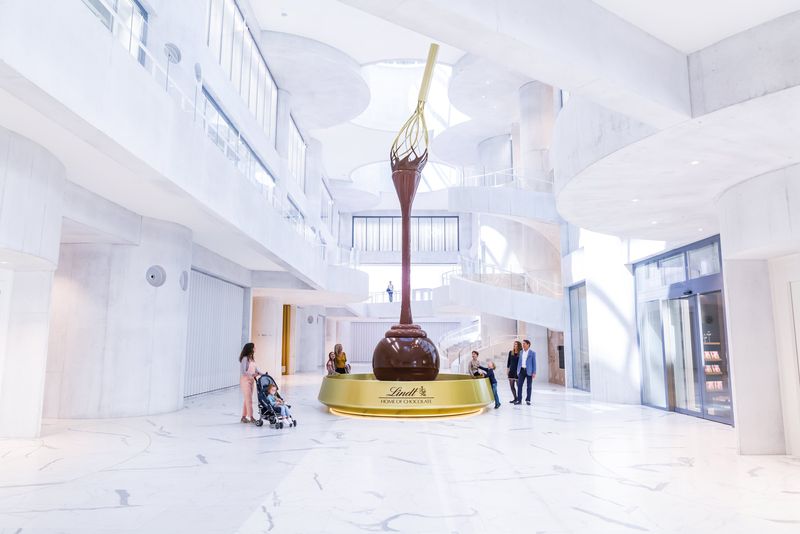 Ever wonder what the world's largest chocolate fountain would look like? You can now find out at Lindt Home of Chocolate where a spectacular 9-metre-tall fountain of chocolate greets you at the entrance. 
The museum opened in Zurich last year and features interactive, multimedia exhibitions on the history of chocolate and the bean-to-bar production process. Later, try your hand at making chocolate at Lindt Chocolateria.
9. York's Chocolate Story, UK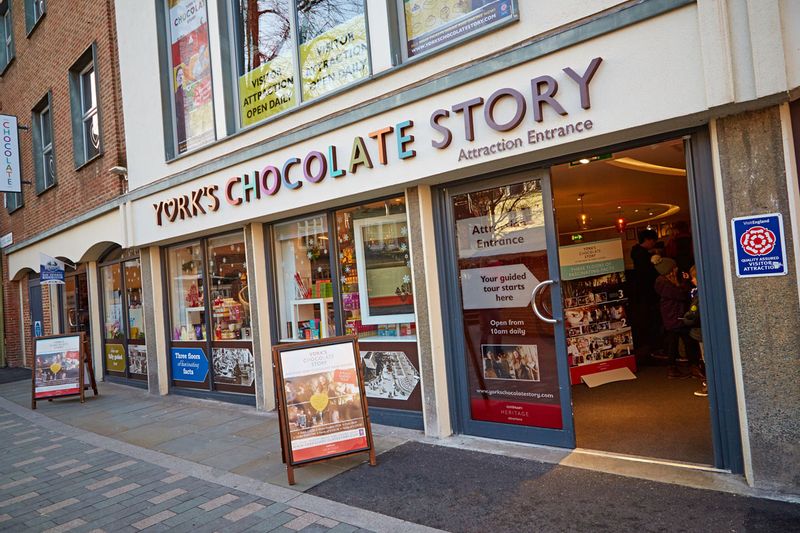 Did you know that Kit Kat was created in the northern English city of York in 1935? Find out fascinating facts about chocolate making at York's Chocolate Story, where moving photographs (yes, like in Harry Potter) tell you about York's chocolaty past. Later, your guide will show you how to taste chocolate like a pro, followed by a chocolate-making demonstration and a chance to make and decorate your own chocolate lollies.
10. Hershey's Chocolate World, USA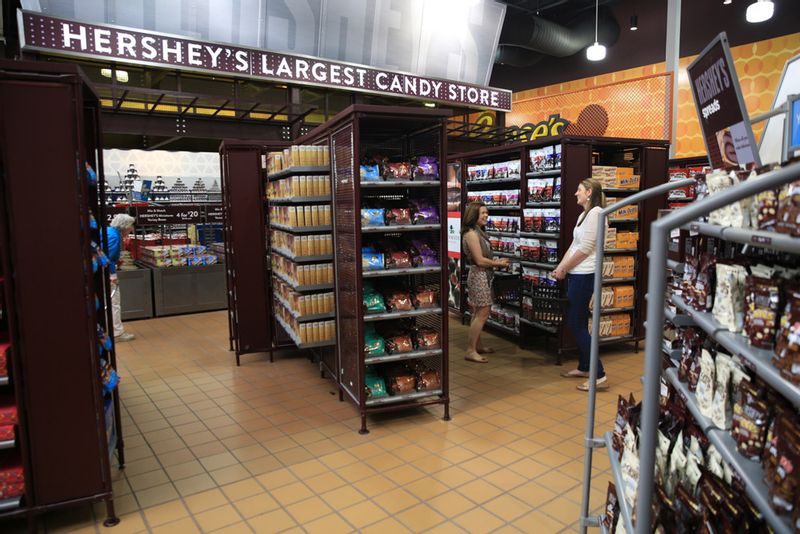 Hershey's Chocolate World in Hershey, Pennsylvania is a modern-day avatar of Willy Wonka's Chocolate Factory. Go on a free chocolate tour or try ticketed experiences like creating your own candy bar, a multi-sensory chocolate tasting journey, or a 4D chocolate movie. 
A new attraction launched this summer lets you customise a 1-pound Reese's cup with your choice of mix-ins and get it filled up with Reese's peanut butter.
---
Photo: Shutterstock