Artisanal bean-to-bar chocolate, made in India, using Indian beans from the Southern states have been on our supermarket shelves for a few years now. These bars are small-batch, often handmade, and focused on their roots and creating a sustainable process. It was two years ago that a small brand curiously named Paul and Mike arrived on the scene with flavours that one hadn't imagined seeing in chocolate. There's jamun, sitaphal, alphonso mangoes, you name it. 
Recently, they submitted a Sichuan Pepper and Orange Peel bar at the International Chocolate Awards, and returned with a silver. Besides being a big win for the small bean-to-bar industry, it turned the spotlight on Paul and Mike. In an interview, Vikas Temani, founder and business head, talks about the inception of Paul and Mike, its candy store approach, partnering with homegrown brands and the award-winning bar. 
Edited excerpts. 
1. Tell us the story behind the inception of Paul and Mike.
Paul and Mike is named after two Latin American cocoa farmers. I used to work for Synthite, the parent company, and we were analysing the cocoa market for them to make an entry into it. As part of our research, we went to Latin America. Once the research was completed, I suggested that they explore the retail market for fine chocolate, not the B2B market as they had planned earlier. Nobody in the sector was doing a great job and there was a lot of scope. We wanted to do what Sula did for wine in India and Bira for craft beer.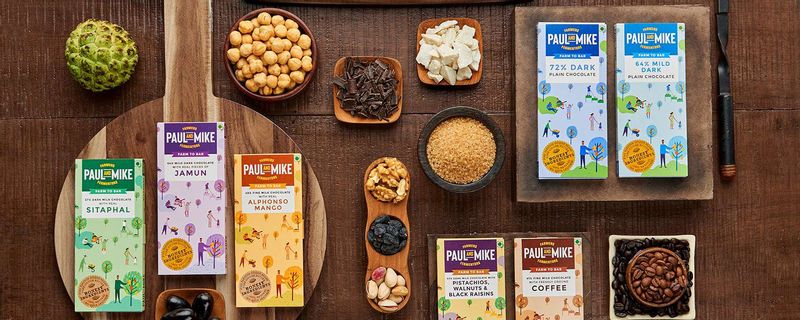 2. Why did you decide to grow and ferment your own cacao beans? 
We collect fresh cacao beans from farmers and bring them to the fermentary in Kochi, where we do the drying, and fermenting under supervision. Just like the fermentation process makes a huge impact on the quality of wine, it plays an equally important role in flavour development in chocolate. You can also steer the flavour in different directions by controlling the fermentation process, more citrusy, more chocolatey, whatever the case may be. 
We wanted to control the supply chain and that was always part of the plan. We started our cacao farm first in 2016 and the retail chocolate brand started in 2019. We spent a few years doing backend work. 
3. You have over a whopping 30 flavours. Was that always meant to be your differentiator in the bean-to-bar market? 
From day one, we wanted to differentiate ourselves from the mass chocolate brands. Commercial chocolate brands like Cadbury have a limited range of flavours. They work on the scale to control prices, and it works for them. We are targeting a completely different audience.
We want to be the hypermarket for chocolate, like a candy store. It's where your childhood dreams come true. We want to offer 100 flavours and we want to see chocolate lovers go crazy with the flavours. 
My analysis told me that the bean-to-bar alternatives in the country are not up to the mark, despite high prices and some unique flavours, both in terms of quality and in comparison with those available in Latin America. We thought, at Synthite, with our scientific background can surely do a better job. I myself have a masters in Biotechnology. Synthite supplies flavour and fragrance extracts all over the world, we wanted to use them and create a never seen before portfolio of chocolates.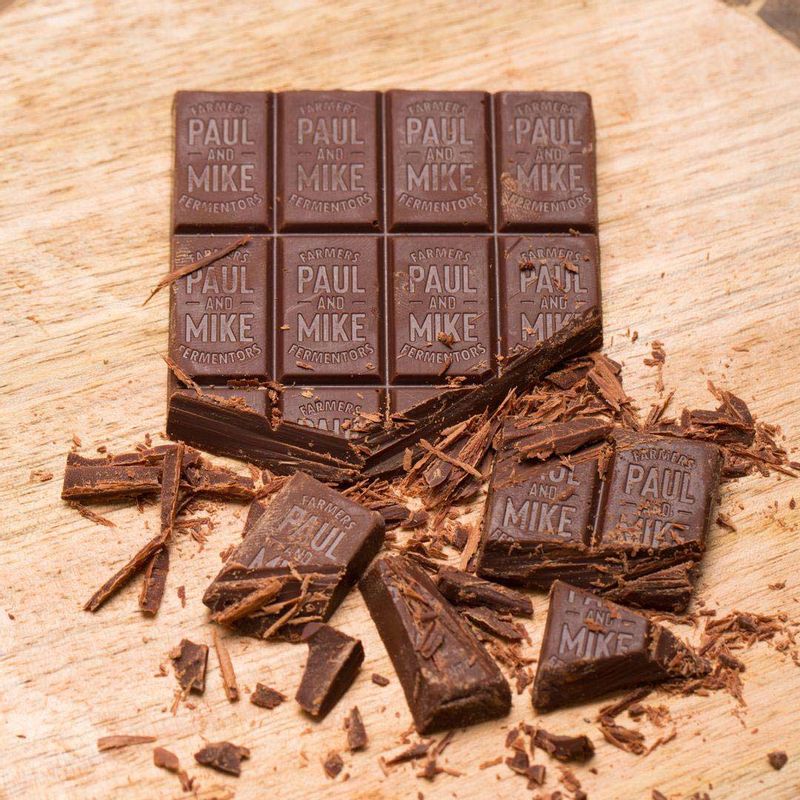 4. What sort of preparation did setting up Paul and Mike involve?
One, we did a lot of research, we went to Latin America, and learnt from the people who have been doing it for years. We got trained in chocolate tasting, we are now certified chocolate tasters. We went for bean-to-bar training sessions. We also hired a few people from Marou chocolates, a well-known fine chocolate brand in Vietnam, during our first year of production. They trained our staff and helped in getting our processes right. 
5. What impact did Covid have on a new brand like yours?
Covid struck almost a year after we first launched in the market. Looking back, I would say, it helped us more than it hurt us. It forced us to focus online instead of offline. Our initial strategy involved physical stores and having our bars on supermarket shelves. However, building a brand and community was much easier online for a young brand like us.
6. Your chocolates use indigenous fruits like jamun, sitaphal and mango. How and why did that happen? 
We wanted to give the consumer something fresh, something they had not tasted before or haven't already seen in the market. If we had started with cranberry or blueberry, flavours that a brand like Lindt is also doing, we wouldn't have got the attention. We realised there was nobody using native fruits in chocolate. When we were growing up, we have all eaten jamun and mangoes, we didn't eat blueberries. It worked for us since curiosity is what made a lot of people sample Paul and Mike chocolates for the first time.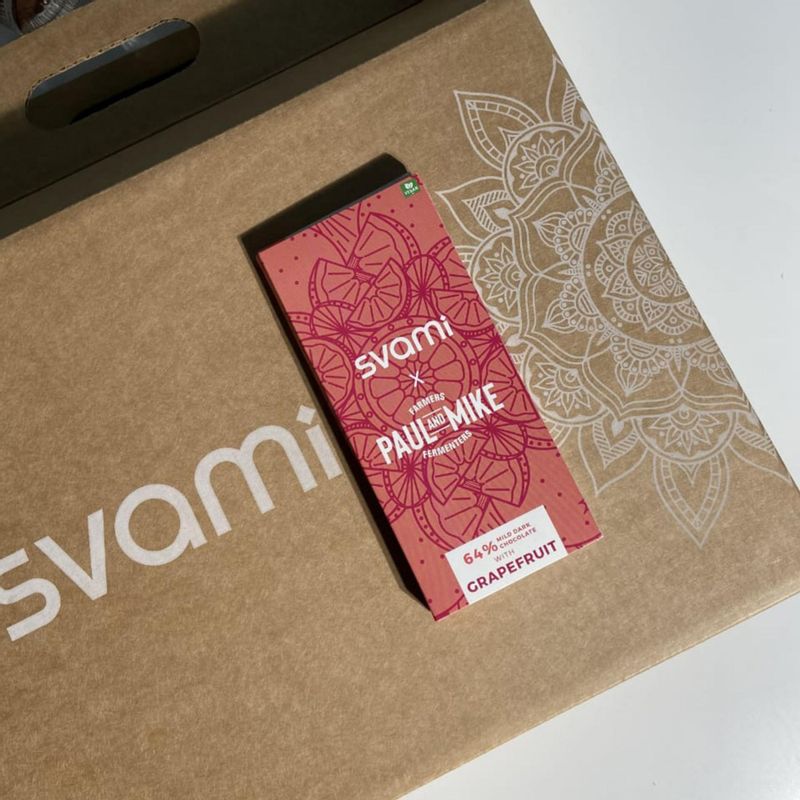 7. What were the challenges of working with native fruits?
One challenge was that there was no established supply chain for native fruits. We use natural freeze-dried fruit, not candied versions. There aren't many players doing this as the demand is limited. We took some time to find suppliers. The second challenge was that people who are used to flavours, find natural fruit milder. On top of that, cocoa neutralises some of it. 
8. You've created bonbons with gin and rum, chocolates flavoured with wine, whisky, even craft beer. Tell us about these flavours.  
Alcohol-based chocolates are quite popular internationally, however, nobody in India is doing it. I realised that there must be a demand. In addition, there have recently been a lot of homegrown fine liquor brands. I thought why not bring them together. Consumers love seeing brands coming together. It works well for everybody, the brands and the consumers. 
On International Beer Day in 2020, we wanted to launch beer-flavoured chocolates using hops to flavour them. But we wanted it to be credible. We reached out to craft beer companies and Simba came back to us with beer that has a unique stout note. 
For our wine chocolates in partnership with Sula, we aged our cocoa beans in their wine barrels. Even though it does not have alcohol, it derives the wine and smoky oak notes from the barrel. Wherever possible, we try to avoid using alcohol due to the regulations and stick to the flavours.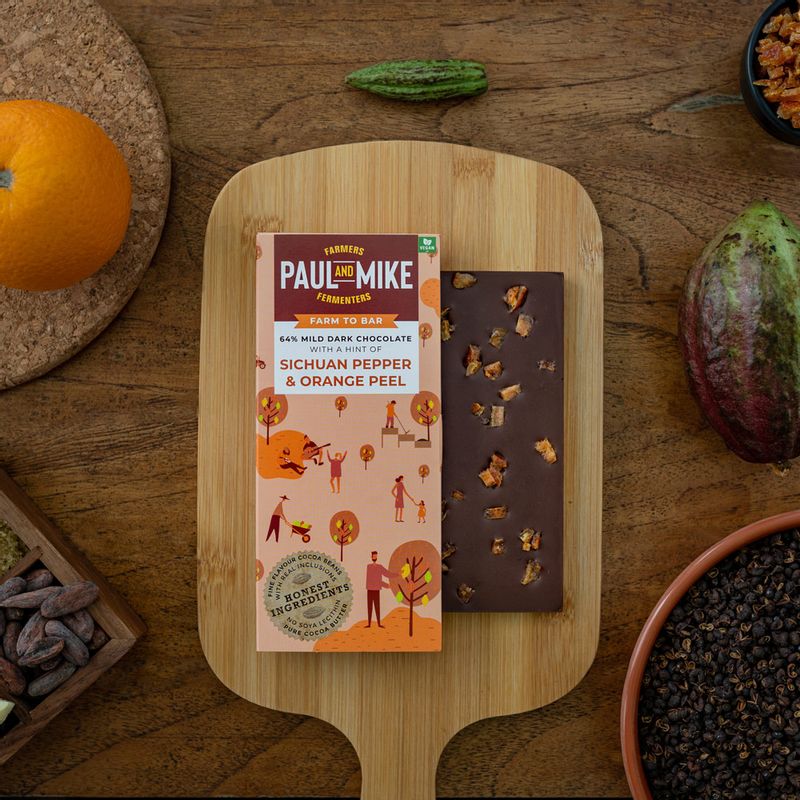 9. Besides liquor brands, you have also partnered with other homegrown brands. How do these collaborations take place?
The starting point for collaborations can often come from an ingredient that we want to use. For instance, we wanted to work with matcha, and we saw that Tea Trunk does good matcha. That's how we partnered with them for our matcha bar. 
Svami reached out to us to help them publicise their grapefruit tonic. For World Chocolate Day, we are coming up with two, maybe three, dry-fruit flavoured bars in partnership with a company called Drive You Nutss. There will be a chocolate bark with a combination of seeds, chocolate-coated nuts, and one that has dry fruit coated in dates that will be enrobed in chocolate.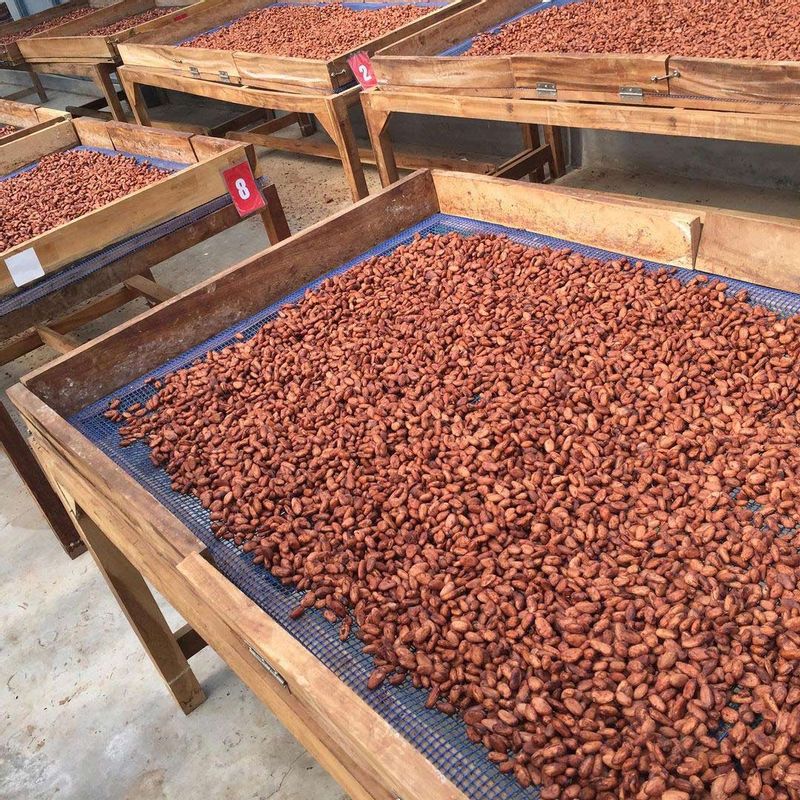 10. Tell us about the making of the award-winning Sichuan Pepper and Orange Peel chocolate bar. 
The Sichuan Pepper and Orange Peel bar was meant for the Chinese market. We wanted to start exporting our bars to other countries. We tried to do the same for the Chinese market that we did in India, use local ingredients and flavours. We submitted the bar for the awards and we were rewarded for the innovation. Nobody had tried using Sichuan peppers in chocolate. The awards are innovation-driven and they always reward chocolatiers who are trying new things, using native ingredients and beans. Besides international recognition, the award has also helped us in the Indian market. Indians believe that Europeans make the best chocolate. This is something that broke their worldview. We have seen our followers and awareness go up.
11. Do you think Indian cacao is finally getting global recognition now?  
Indian cacao is definitely getting attention now. Earlier, the cacao industry grew as a result of Cadbury and Campco. These were the two main buyers of cacao. And these were focussed on the mass market. Their quality requirements were basic. They paid market prices to the farmers and no premium for quality. It's only recently, with the advent of the bean-to-bar industry, that the farmers are being encouraged into better practices.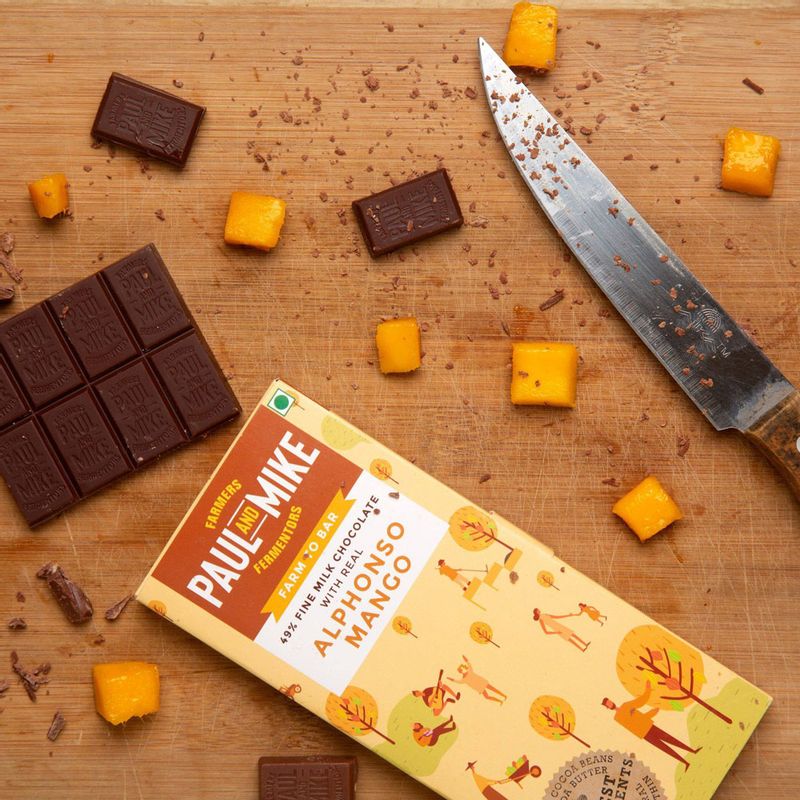 This has been happening in Latin America for the past century. In India, the demand has come up now and it will eventually mature and get there. Indian beans are already being exported and bean-to-bar makers in different parts of the world are using them to make Indian origin chocolate. So, it's definitely catching up and will only get better. 
---
Photo: Paul and Mike