Craving for that creamy French Vanilla and bite-sized Timbits? The wait is over. Tim Hortons, the iconic, nearly six-decade-old Canada-based quick service restaurant chain has entered India with a bang—bringing both its signature offerings and their twist on some Indian favourites at not one but two coffee shops—in Select CITYWALK Mall in Saket and DLF CyberHub in Gurugram. I got a preview of the one in Saket.
Tim Horton's interiors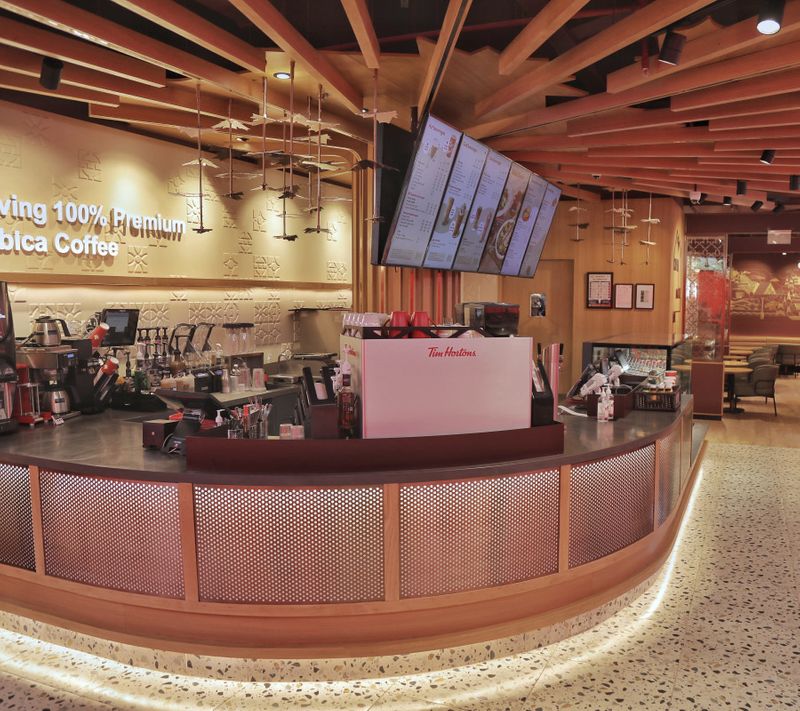 As I walked in, the arty, tree-like pillar that dominates the centre with metallic maple leaves hanging from the ceiling immediately caught my attention. Canada's much-loved symbol immediately brings a whiff of the café's home country. I soon find that this motif is nearly everywhere—on the signature red cups, the wooden table, napkins, and even the cappuccino. The doughnuts and desserts sit prettily on glass-encased shelves and the menu is clearly laid out behind the counter where one places the order. I decide to lounge on a sofa that stretches across the side but there are plenty of chairs for those who prefer them. While the food is brought to your table, the beverage order has to be picked up from the counter when they call out your name. "The interiors are inspired by our global design. But as we open in different cities we would also like to incorporate what is local to that region. For example, the Cyber Hub café has a mural that has work inspired from North India," says Navin Gurnaney, chief executive officer at Tim Hortons India.
A menu with Indian elements
The menu's range is wide but the eye immediately wanders to Timbits—the bite-sized pieces of doughnuts in different flavours that have become a classic at Tim Hortons. The cafes here are offering four of these: Chocolate Filled, Blueberry Filled, Salted Caramel Crumb, and Cookies and Cream. I tried all four and the perfect balance in the blueberry and cookies and cream flavours stole my palate. Not having too much of a sweet tooth, I found the salted caramel crumb a bit sugary.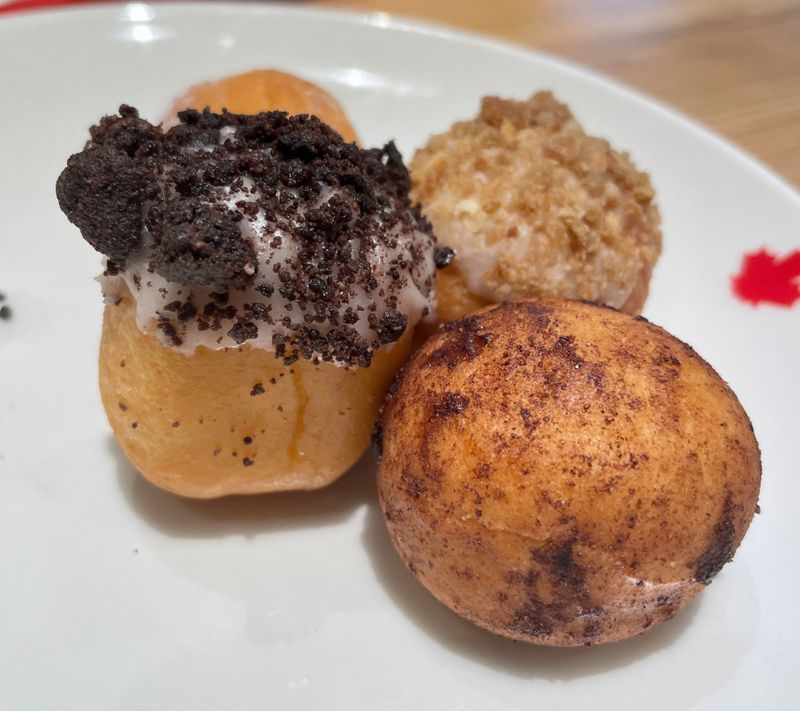 A lot of research went into designing the menu that has several Indian elements. Wraps come in a parantha style with kebab and paneer tikka as options and then there is Chole and Melted Cheese Kulcha, pasta in Makhani sauce, and a chicken tikka croissant. "As far as beverages are concerned people want that global experience—they want the Java Chipped Iced Cap, the French Vanilla, the Double Double; but when it comes to food, they do want favourites like Timbits and doughnuts, but they also want something that pampers their Indian palate," Gurnaney tells us.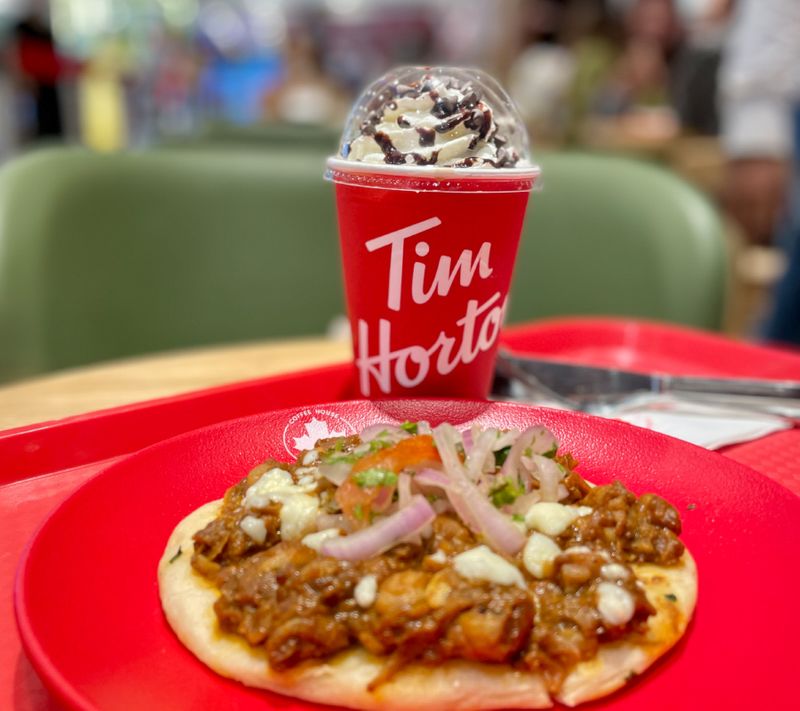 I opted to try the chole and melted cheese kulcha and it was like having an Indian version of a pizza with the chole mixture slathered on a kulcha base and topped with onions and tomatoes. Although a wee bit on the spicier side, it exceeded my expectations. The mushroom ravioli in  makhani sauce was also quite interesting with the Indian touch giving it that much-needed kick.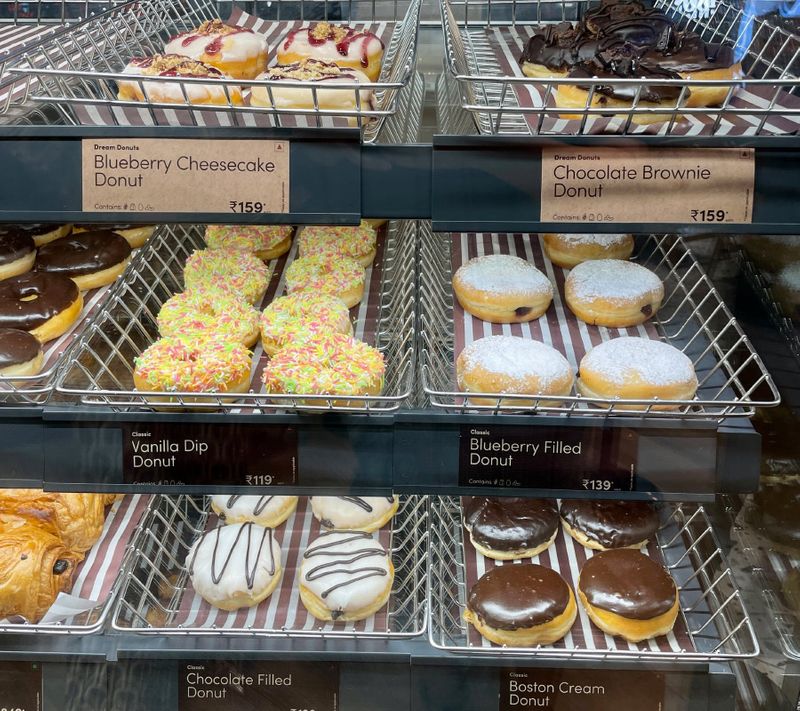 Those of you who are craving a taste of their signatures, don't worry, they are very much on the menu. The famed doughnuts come in about 10 flavours that range from Blueberry Cheesecake, Boston Cream, Maple and Salted Caramel to Vanilla Dip and of course the chocolate ones. In desserts, there are the usual suspects in desserts—cheesecakes, brownies, and cookies.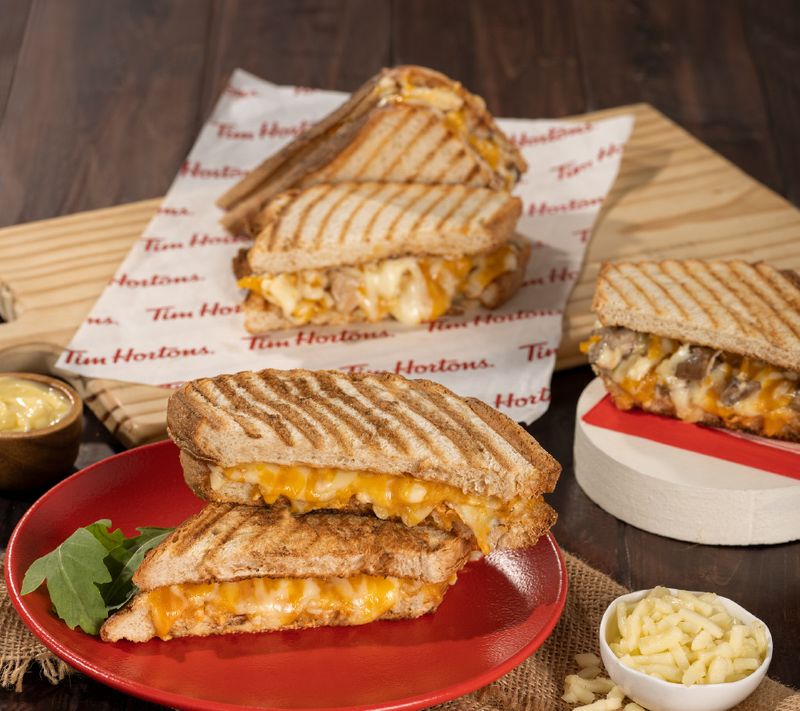 When it comes to savoury, the signature melts on the sourdough are definite winners. The Five Cheese seemed really tempting but deciding to be healthy, I went for the Grilled Chicken and Cheese and found it really good, with a decent filling of both chicken and cheese. Then there are croissant sandwiches, salads and the legendary Bagel with Cream Cheese as well which I plan to have on my next visit. 
Tim Hortons coffee, made in India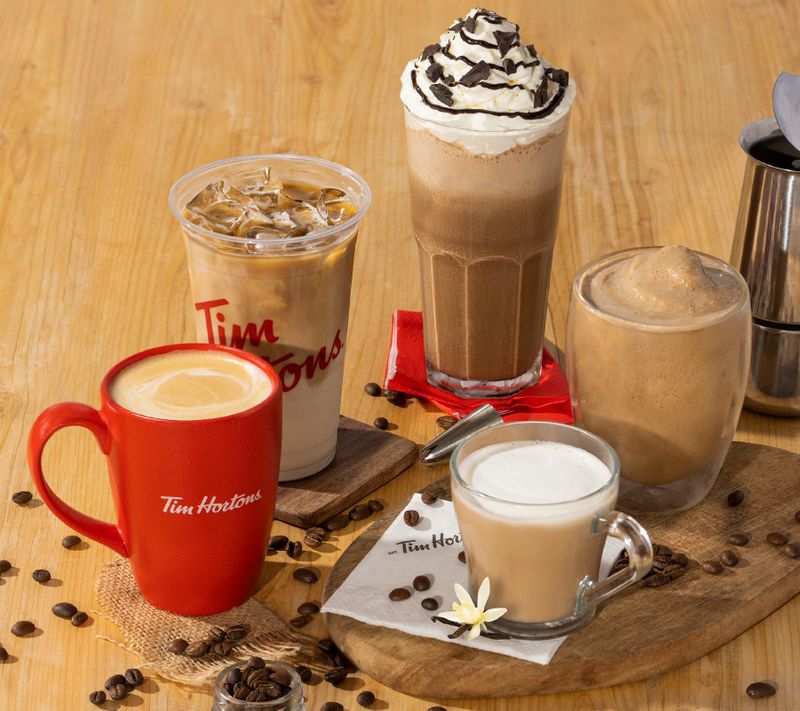 Walk into Tim Hortons to place your coffee order and you know the chain that boasts of its coffee heritage, means serious business. 'Serving 100% Premium Arabica Coffee' is the proud sign that awaits you and the coffee is sourced from India itself. "Our country has some wonderful coffee and we source all our coffee from some of the finest estates in Chikmagalur in Karnataka," according to Gurnaney. 
The famed French vanilla needs no introduction and that perfect blend of coffee and hint of vanilla hit the spot. I had it for the first time and now there's no looking back. Double Double is yet another signature here—it is your regular cup of coffee but (wait for it) with double the cream and sugar and hence the name. Apart from this, there's Iced Capp which comes in five flavours—java chip, original, maple, caramel, and vanilla. The Frozen French Vanilla Latte is also sure to be a hit as it is perfect for our long summer season. But for those who are craving tea, there's kadak chai too. They serve cold beverages in the iconic red takeaway glasses.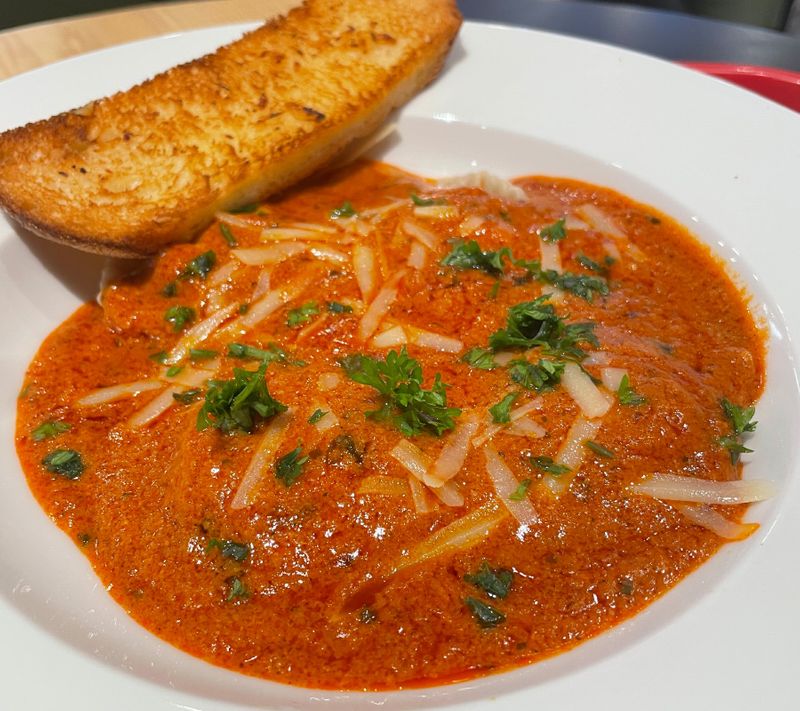 Tim Hortons pricing in India
The pricing here is not over the top and is surprisingly affordable. Each Timbit is priced at Rs. 39 and a box of four costs Rs. 149 while the iconic and much-loved Bagel with Cream Cheese costs Rs. 170.
"The price point is very wallet-friendly because we don't want people to think twice about coming to Tim Hortons," says Gurnaney. The hot coffees come in three sizes – small, medium and large. Double Double at Rs. 199 for a small one is the most affordable coffee. A small French Vanilla is Rs. 260, a medium is Rs. 310 and the large size costs Rs. 360. The cold beverages don't have a small size, so it is medium, large and what they call max. The Frozen French Vanilla ranges from Rs. 310 to Rs. 399.
Expansion plans
The two restaurants in Delhi and Gurugram are just the start for Tim Hortons. "Delhi is a great place for any new brand to begin. After Delhi NCR, we will go to Punjab and keep our focus on North India for the next nine or ten months. Then we will go to the West, Maharashtra and Gujarat," Gurnaney tells us explaining the chain's expansion plans. They aim to open 10 more this year. Even in Delhi, one may not have to travel far to find the nearest Tim Horton café as more openings in Green Park, Punjabi Bagh and at the Vegas Mall in Dwarka are on the cards. In the North, Tim Hortons is eyeing Chandigarh, Ludhiana, Jalandhar, and Amritsar.  
While a trip to Canada may or may not be on one's itinerary for some time, that French Vanilla you may have been craving and Timbits have definitely come closer home.
Addresses: G-18, Ground Floor, Select CITYWALK Mall, A-3, Saket District Centre and Unit No 24, Ground Floor, DLF CyberHub, Gurugram
https://www.instagram.com/timhortonsindia/
 
---
Photo: Tim Hortons