If there's one thing that millennials have undeniably contributed to our current pop culture (apart from avocado toast, of course) it is the selfie—the ultimate expression of vanity, or self-empowerment, depending on whom you ask. You may love it or hate it, but you can now have your selfie printed on your coffee.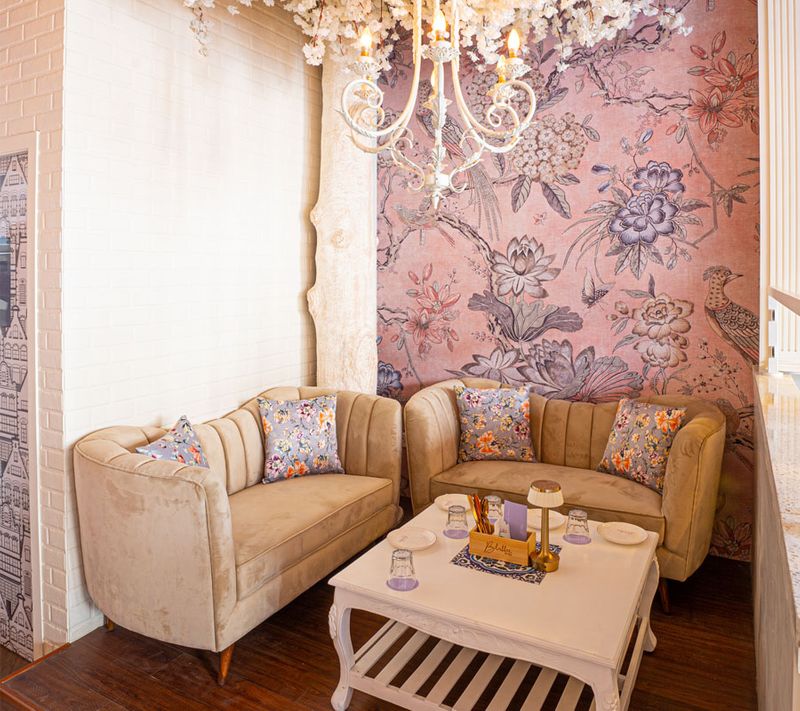 At Blabber, an all day café and bar in Mumbai, you can have a picture of yourself printed directly onto your cappuccino. All you have to do is simply scan a QR code and upload any image (yourself, your partner, dog, whoever). The café sends the picture to the machine. And within minutes the image is printed onto the coffee. The print is unbelievably intricate. And it's 100% edible. 
You can print selfies, commemorative photos, your beloved pet—anything goes! You can also take a picture on the spot (the café's botanical wall papers, swing seating, and vertical garden make gorgeous backdrops) and upload it. I heard that some people even print their idol's faces onto the coffee! Talk about dedication. "Drink me coffee is proving to be very popular," says Pranav, a restaurant staff at Blabber. For best results choose a solo picture that's clear. I chose a full length picture which didn't reproduce as well as the face shot of my dinner companion. But, it's better than having your name written on your cup like in Starbucks.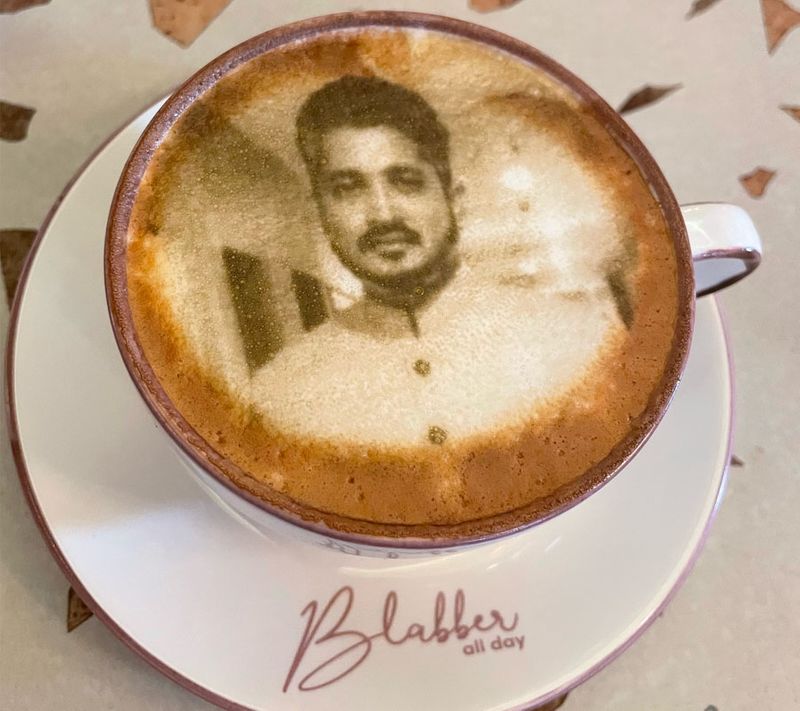 Since its launch recently, hundreds of coffees have already been sold. "Everybody from millennials to the older crowd wants to see their face on the coffee. After selfies the most popular picture for printing is baby photos," says Pranav. Personally, I was having a hard time actually sipping on my picture but the coffee waiting underneath eventually won. An 80-20 mix of arabica and robusta it's strong and full of flavour. 
Come for the coffee, stay for the food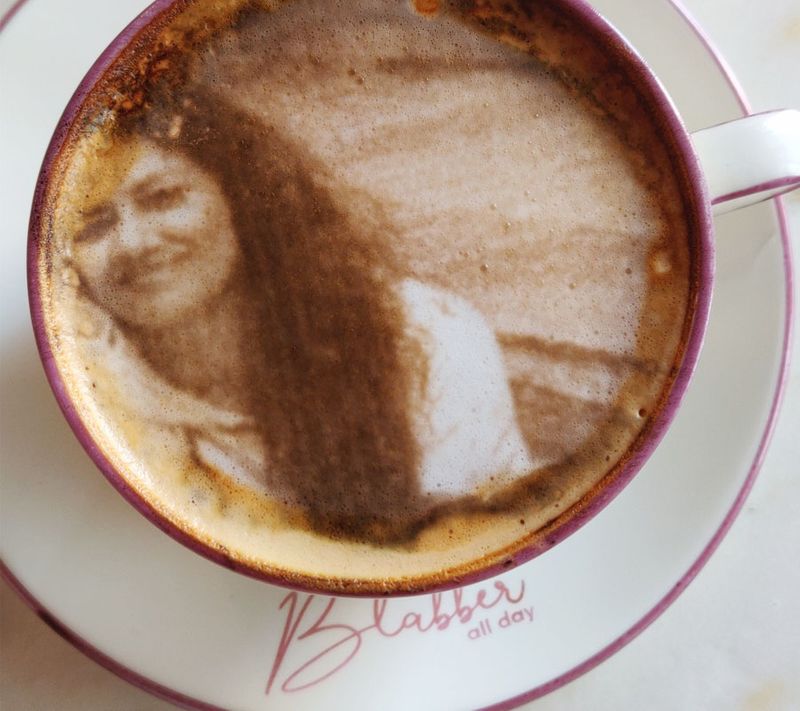 Even though having your face on your coffee is a novelty, the makers of Blabber do realise that it's not enough to ensure repeat visits. However, the exquisitely-prepared dimsums are worth staying back for. The stars on the menu are the edamame truffle dimsum with crunchy water chestnuts and the fiery bhoot jolokia dimsum. If you're ready for a feast, go ahead and order the dabeli boa which comes cleverly stuffed with the famous dabeli masala of Mumbai—potatoes, pomegranate, and crushed peanuts. Complete your Insta-worthy flat lay with a slice of cheesecake!
AldoRead1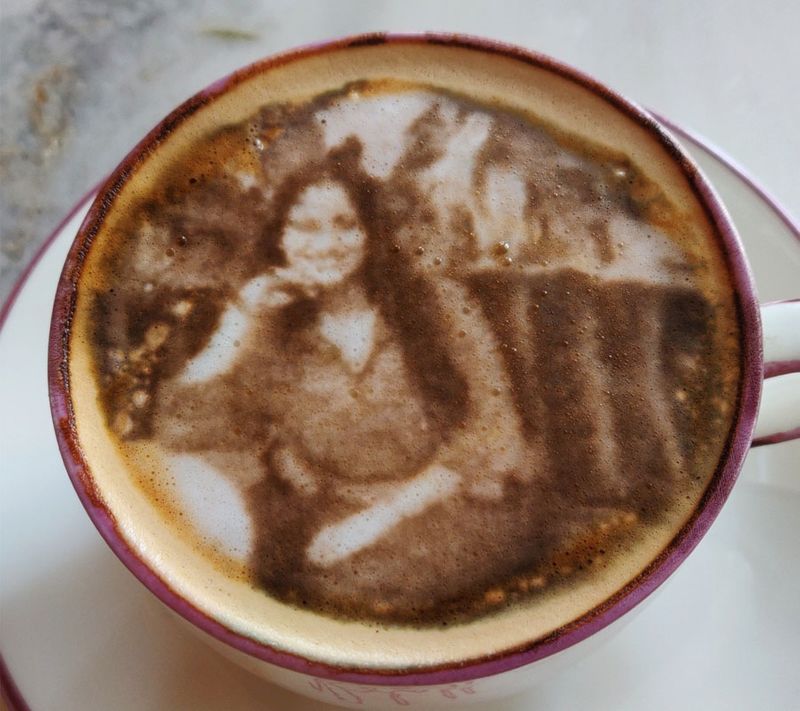 Coming back to the coffee (which is why you are here) try to not get too enraptured by the artwork of your face that you might forget to actually enjoy your mocha. Because, the actual purpose of a cup of coffee is to drink it!
Where: Esspee Tower, Dattapada Rd, Ekta Bhoomi Gardens III, Borivali East, Mumbai. Tel: +91/88754-09409
Price: Drink Me coffee is priced at Rs 250. A meal for two: Rs 2500
---
Photo: Blabber