Protein is crucial for our body's nourishment and overall health. Each person's protein requirement varies based on factors like height, BMI, and more. People who eat non-vegetarian food have an easier time meeting their protein needs, but it's tougher for vegetarians and vegans. They need alternatives to fulfil their protein requirements.
Tofu has long been a go-to protein source for vegetarians and vegans. It gained popularity worldwide and was a top choice. However, now there's tempeh, a plant-based Indonesian food. Made from fermented soybeans, tempeh has overtaken tofu as the best protein source. It's packed with even more protein. This soy-based superfood has become a global trend, appearing in traditional Indonesian dishes and various recipes.
Tempeh has gained popularity as a new favourite due to its high protein content, versatility in various dishes, and potential health benefits. It offers a plant-based protein alternative that appeals to vegetarians, vegans, and those looking to reduce meat consumption. Its nutty flavour and chewy texture make it adaptable to different cuisines and cooking methods. Additionally, tempeh's fermentation process can enhance nutrient absorption and digestion, contributing to its appeal as a nutritious option.
We present seven favourite Indian recipes that can be easily prepared with tempeh, adding a healthier and distinct twist
1. Tempeh rolls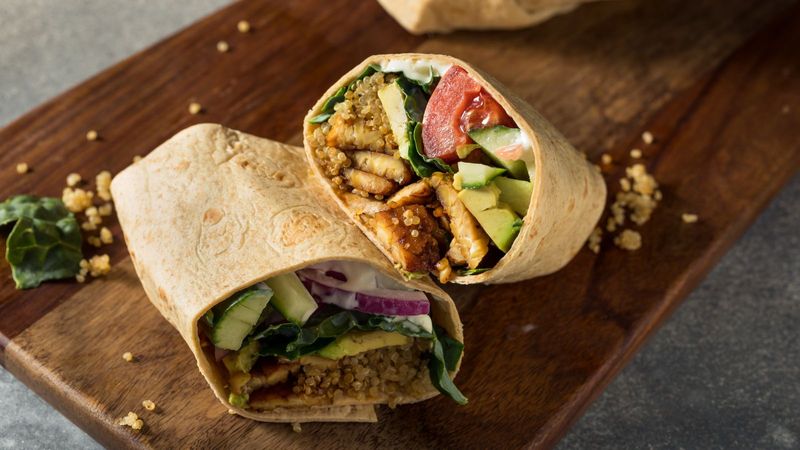 Veggie rolls, a common dish in Indian homes, are loved by people of all ages. Both kids and adults enjoy them. To boost their health, try using tempeh instead of the usual protein. Tempeh is rich in protein, making the rolls even more nutritious and great for kids. We promise this one's going to be a big hit.
2. Tempeh palak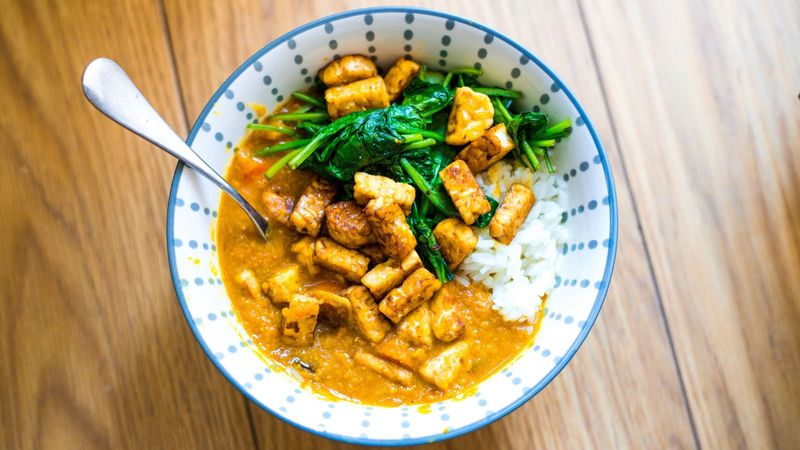 Tempeh palak is a tasty dish that mixes tempeh and the powerhouse called spinach. Tempeh is full of protein, and spinach adds vitamins and fibre. The tempeh is marinated with spices and cooked in a spinach sauce. This makes a hearty and healthy meal that goes well with rice or roti. The dish has a nice blend of flavours that you'll enjoy.
3. Tempeh burger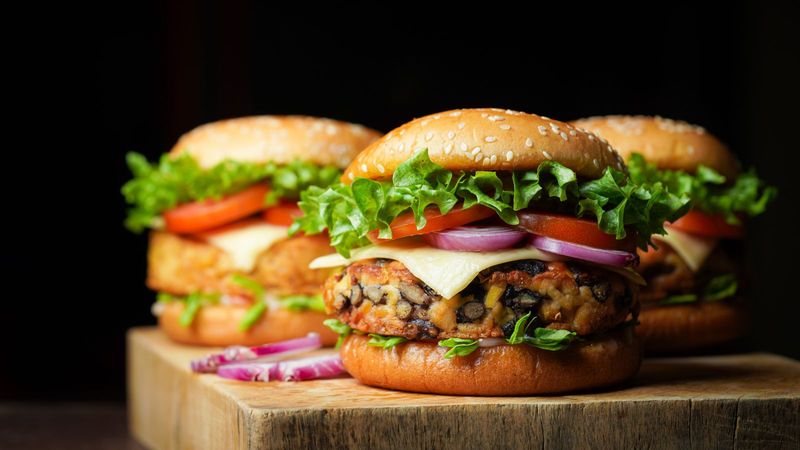 A tempeh burger is a meat-free burger with a tempeh patty, a protein-rich plant food. It's seasoned and cooked, served in a bun with toppings like lettuce, tomato, and sauces. Perfect for vegetarians, vegans, and those wanting less meat in their diet, it's tasty and filling, a healthier burger option. Try it for a different and delicious taste.
4. Chilly tempeh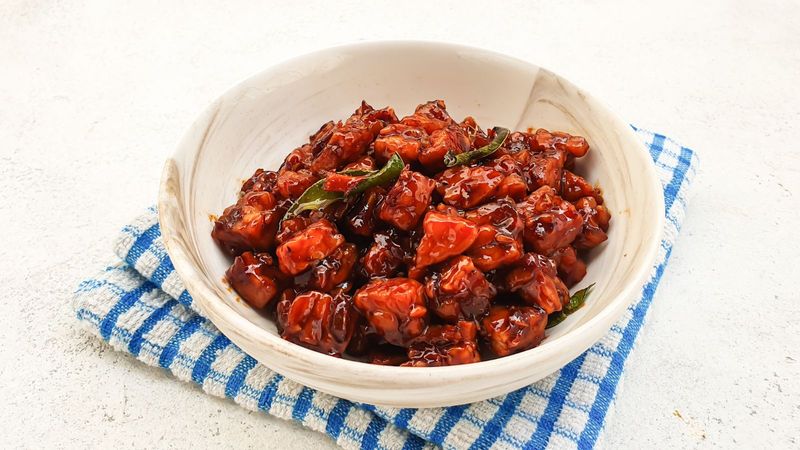 Chilly tempeh is a dish featuring tempeh, a protein-packed plant food, cooked with spicy flavours. The tempeh is often cut into bite-sized pieces and stir-fried with chili peppers, and other ingredients like onions and bell peppers. It's a zesty and satisfying dish that can be enjoyed as a main course or a flavorful side dish. The combination of tempeh's texture with the spicy kick makes chilly tempeh a delicious option for those who enjoy bold flavours.
5. Tempeh curry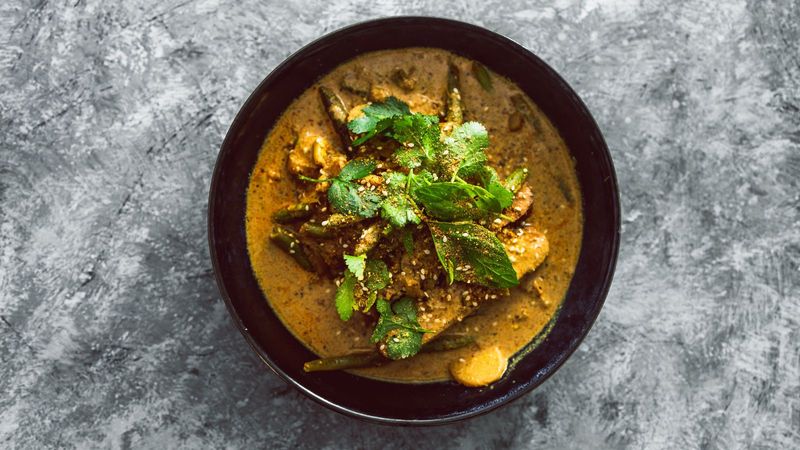 Rediscover the familiar Asian and Indian dishes with a new perspective through tempeh curry. When you're in the mood for comfort, this could be your go-to choice. The curry's richness combined with the goodness of tempeh creates a dish that's both comforting and nourishing. Pair with the rice of your choice for a wholesome meal.
6. Tempeh rice bowl
Rice holds a significant place in Indian cuisine, cherished throughout the nation. The fusion of tempeh and rice is truly invigorating - it leads to crafting a delightful rice bowl. Blend cooked rice with tempeh prepared in an Asian flair, then embellish it with your preferred toppings. This approach breathes new life into your cherished rice bowl, offering a novel and appealing spin on a familiar favourite.
7. Tempeh stir-fry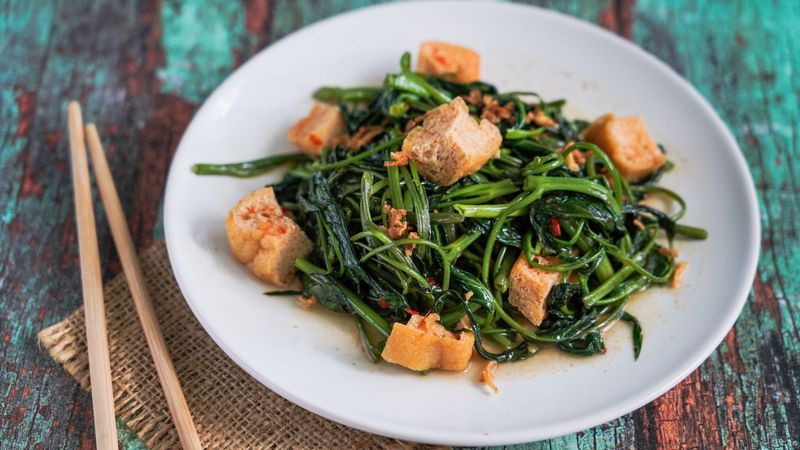 Tempeh isn't confined to pairings – it can take centre stage. A satisfying stir-fry is a fantastic way to feature tempeh while maintaining taste and fullness. Stir-fries are speedy and light, ideal for sudden hunger pangs. By adding tempeh to your regular mix of vegetables and other elements, you create a delicious and swift tempeh recipe that hits the spot.
---
Photo: Shutterstock