Did you know that most of the seafood we consume is not ethically sourced? Or that despite all the efforts made by environmentalists, fishing in breeding season continues to be rampant across the world? And have you ever thought of the implications of overfishing on our oceans?
Sustainability and seafood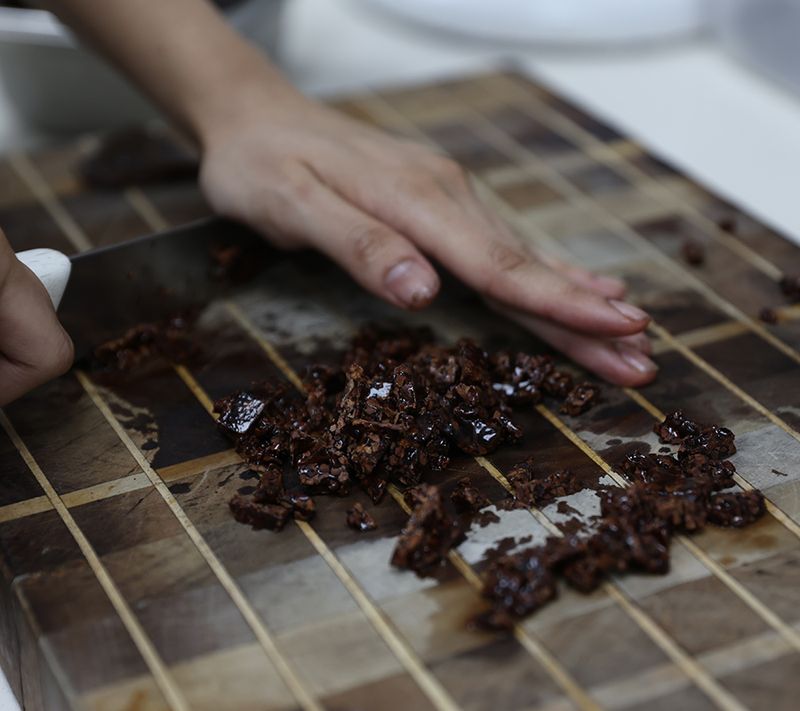 The conversation around ethical sourcing of ingredients and the focus on regional, seasonal and local produce have been ongoing for a few years now. Seafood, however, is often left out of the discussion. One reason is that many of us are far away from the oceans and have no view of the travesties of global warming on marine life, the other is that there are not many organisations amplifying the issue.
Thankfully, some organisations have been working to address these problems, and Relais & Châteaux is one of them. An association of individually owned and operated luxury hotels, Relais & Châteaux has been working on raising awareness about sustainable seafood since 2009. This year, for the sixth consecutive time, it celebrates World Oceans Day in partnership with Ethic Ocean.
On April 5, 2023, at Masque in Mumbai (also, the only Indian restaurant in the network), Relais & Châteaux hosted a dinner to showcase seasonal oceanic ingredients that their properties in India, Thailand and Sri Lanka have been using. The idea, says the team, is to educate the industry and the consumer that sustainable ingredients are not always expensive or impossible to source as typically perceived.  
Ingredient showcase
The six-course meal was curated by chef Varun Totlani, with several ingredients brought in by partner properties — mackerel by Sühring in Bangkok; velho by Ahilya by the Sea in Goa; banana flower from Niraamaya Retreats Surya Samudra in Kovalam; and kachri from Mihir Garh near Jodhpur.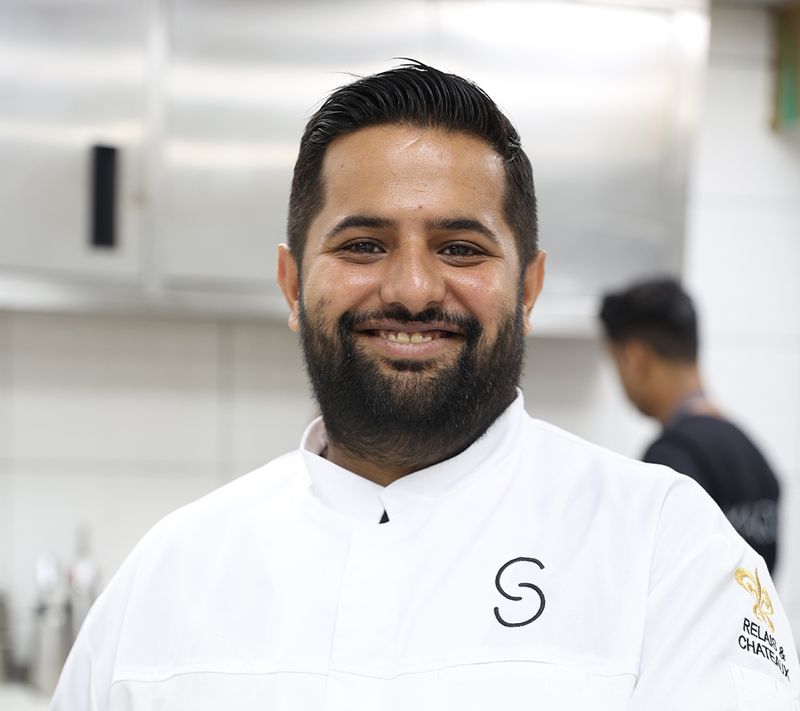 Combining such varied ingredients into one meal might seem like a challenge, but, according to Totlani, it was not very difficult. "Curating the menu was actually not a challenge because each of the partner properties did a fantastic job with their ingredient selection. It gave us the leeway to play around with some fun dishes — like the crispy velho (anchovy) tacos that we served as appetisers, or the seaweed that was used in ponkh bhel," says Totlani, who chose to showcase the cacao fruit that Masque sources from Rajamundry in the final dessert course.
"We chose to showcase tuna, a fish that is known to have a low environmental impact when sourced responsibly," informs Allen Machado, CEO, Niraamaya Retreats Surya Samudra. "We believe that it is important to prioritise sustainability in our ingredient selection and tuna is a prime example of this. When it comes to our other seafood options, we offer a range of choices like anchovies, red snapper, mussels, kingfish and Indian white prawns, all of which are sourced from local fish markets," adds Machado.
Kachri, a local melon that grows wild in western Rajasthan, mud crab and Pokkali rice from Kerala, lobsters from Mumbai, and Indian sorrel were the other ingredients showcased in some innovative courses like civeche, pulao, and a flavourful xec xec curry that also features changeri, also known as Indian sorrel from Shreyas Retreat in Bangalore, that is one of the properties which does not serve seafood. "At Shreyas retreat, we do not serve any seafood, which is our way of contributing to the ocean environment," informs Balaji Nanabala, the CEO of Shreyas Retreat. "The reason we nominated Changeri or Oxalis corniculata as it has anti-inflammatory properties that can be made with leafy vegetables or used in a drink as an appetiser. The use of Changeri in Lobster Xec Xec with Changeri Chimichurri and Ladi Pao by Chef Varun was phenomenal."
Ongoing sustainable practices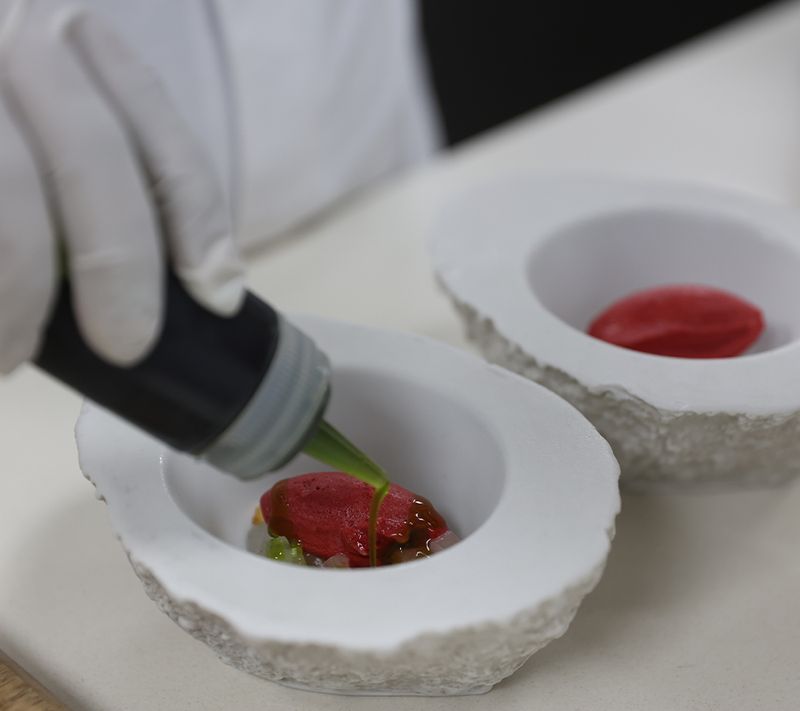 Sustainability is one of the main pillars of the operations at all properties of Relais & Châteaux — followed throughout the year and in multiple ways. At Mihir Garh in rural Rajasthan for example, practices of sustainability are woven through the daily operations. "From using sustainable and in-season ingredients to rejecting plastic and using solar energy, rainwater harvesting and recycling water, we constantly strive to keep a neutral carbon footprint," informs Avijit Singh, founder and owner of Mihir Garh. Incidentally, kachri, the ingredient that he nominated for the meal, has been on the regular menu at Masque.
At Ahilya by the Sea, apart from regular sourcing of local produce, many other measures are taken to ensure minimal environmental damage. "We are looking at sustainability not only for events but to make it a way of how we operate," informs Smita Daruvala, Maître De Maison, who constantly looks at ways to minimise the use of plastic, reduce water consumption and practise waste management. "We have changed our linen to use towels that consume less detergent and water while washing. We compost all our garden and kitchen waste. All other waste is segregated and sent to recycling centres. Our staff has been trained in waste management," she informs.
Debunking the seasonality myth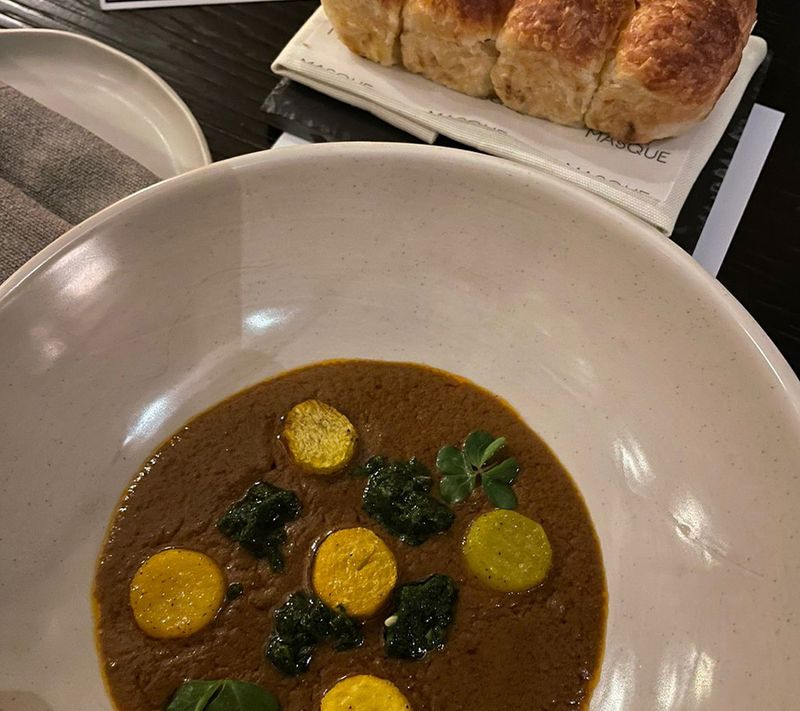 Among other things, the forum looks at busting myths around seafood and fishing. The seasonality guide, released on the occasion in partnership with Ethic Ocean, highlights the widespread myths about seasonality in fishing. According to the guide, to choose a sustainable species of fish, the stock status is always the priority. If the stock is in good condition and if the fishery is well-managed then the capture of animals does not weaken the stock, whether during the breeding period or not. An example is the bluefin tuna, which was severely overfished in the 1990s but thanks to conservation measures, the stock has improved.
"One of our annual projects is to accompany chefs in evaluating the sustainability level of the seafood they are serving. The evaluation process helps the chefs update their sourcing practices based on updated scientific recommendations of stock levels. One such example is of a seaweed conservation farm in Goa with whom our property Ahilya by the Sea has a tie-up for procurement during harvest season," informs Joerg Drechsel of The Malabar House and a Member on the board of directors.
Just like the Goan seaweed, all ingredients came with their backstory. The velho, anchovies that migrate to reproduce based on environmental cues such as sunlight and water temperature, need care in the way they are fished; the Indian mackerel, which should be caught at sizes larger than 24.5cm to ensure it has had time to breed; and Pokkali rice, grown with an ancient farming practice of alternating prawn culture with rice harvest, ensures no external fertilisers are needed. And it is this mutual coexistence that we all need to foster to ensure our seafood remains as safe and sustainable as all other ingredients. 
---
Photo: Relais & Châteaux