Rustam is in Kolkata. Who Rustam? He is the Parsi common man—a name often used to identify Parsi characters (as recent as the Akshay Kumar starrer thriller 'Rustom') on the silver screen. He is also the mascot of SodaBottleOpenerWala. Rustam brings with him a slice of nostalgia-wrapped Mumbai and Parsi old-world charm to Kolkata. It's the ninth outlet for SodaBottleOpenerWala after Delhi, Mumbai, Hyderabad, and Bangalore.
Nestled in a 3000 sq ft space, on the top floor of the ever-bustling South City Mall, this is the largest outlet in the chain. It's a different world as soon as you step inside. It can be mistaken as Good Luck Cafe in Pune or Britannia & Co., or any other Iranian cafe but with a quirky theme. There are seating provisions outside with the trademark Yezdi motorcycle of Rustom, but the real fun is inside.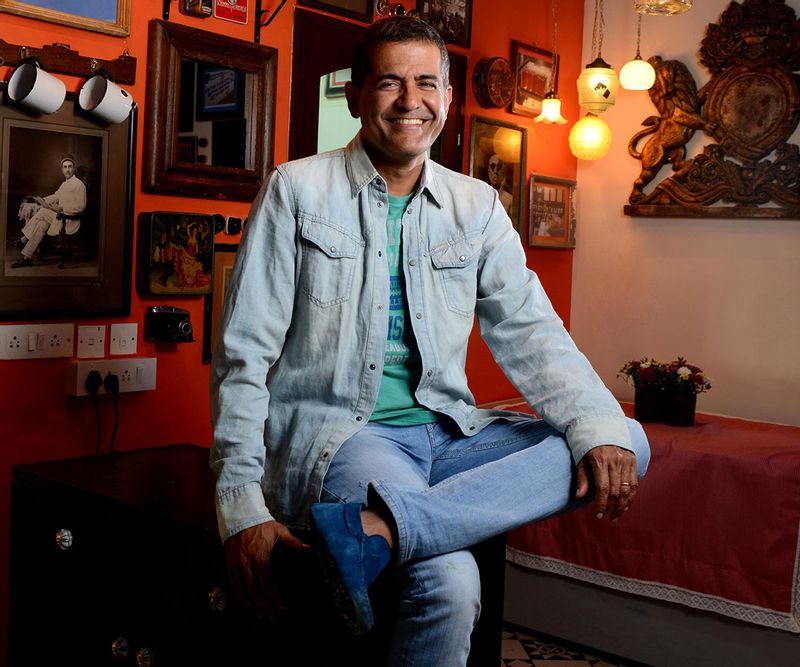 The minimalistic furniture is housed amongst bright coloured walls adorned with Parsi family pictures. A large picture of a provisional store at one of the walls transports you to the bylanes of Mumbai. As you move around the restaurant, you come across a very interesting collection of antique artefacts, and catchy Parsi phases all across. When AD Singh, managing director Olive Bar and Kitchen Pvt Ltd, planned to open SodaBottleOpenerWala, his aim was to revive the dying legacy of Irani cafes in Mumbai. This is truly a testimony to that. The food is a combination of Iranian Cafe hits and Mumbai Street Food.
Flavours to die for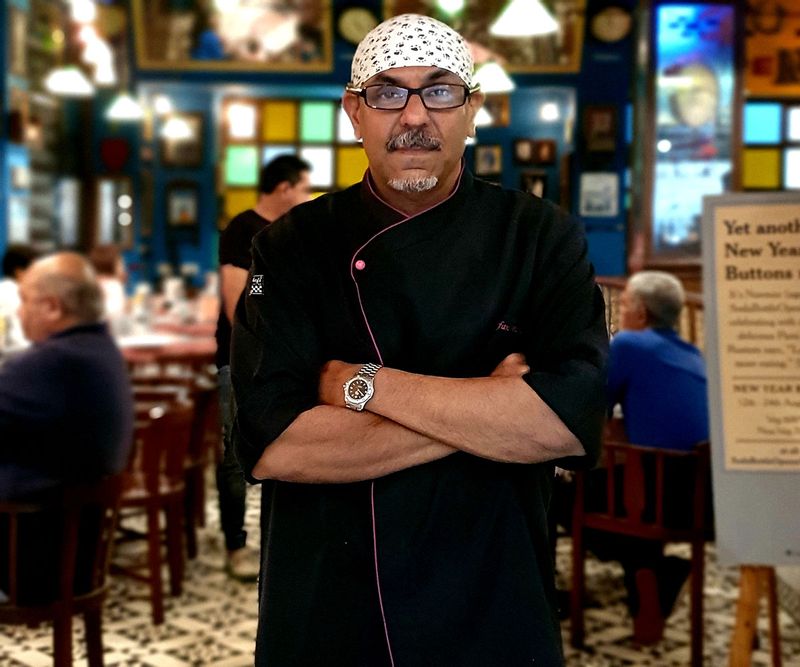 Chef Irfan Pabaney, country head, SodaBottleOpenerWala confirms the food is as much Mumbai street food where you get chats, crispy corn bhel with cheeselings and vada pav as much as it's Parsi food. Chef Irfan decoded the nuances of Parsi food for us. The use of Kolah vinegar, which is sourced from Gujarat, forms an integral part of Parsi cuisine. 'Khatta-meetha', as the Parsis call it, is the ruling flavour in various patis, salli chicken, and other dishes. The use of onion and tomato in the gravies, the traditional paste of chilli and garlic, and cumin powder all go into making the flavour profile of the Parsi cuisine.
For the teetotallers, there is traditional pheteli coffee, Irani chai, and raspberry soda straight from Mumbai. The cocktail menu has simple and inspiring signatures with catchy names. Gin-based Rustom Narangi with orange and lime juice and Rani Toh Pappa Ni, a combination of gin and tonic with passion fruit will steal many hearts. Along with the cocktails, the collection of finger foods is noteworthy. Some classics are chicken farcha, fried boneless chicken with a very thin lacy egg coating, and spicy mutton pepper fry. The show-stealer, however, is the smoked chicken cutlet. Shredded chicken coming together in a silky smooth texture and deep-fried in typical Parsi egg batter will have you salivating for more.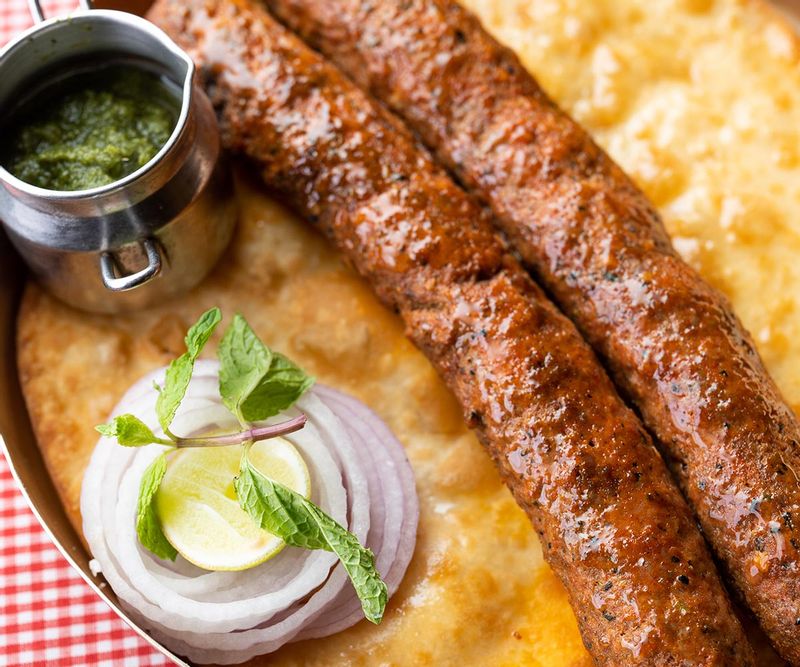 It will be a tough call to recommend a set of dishes for a meal here. Chef Irfan played safe too. He recommended almost everything including the poster boys like berry pulav, dhansak, and the entire range of edu or egg dishes. Bun maska chai, keema pav, patrani machhi, Kundapuri prawn, and sheekh paratha stand out on the menu as well. When it comes to Parsi desserts, lagan nu custard takes away all the cake (pun intended). However, since this is also a representation of Parsi bakeries, mawa cake with ice cream is a perfect pairing.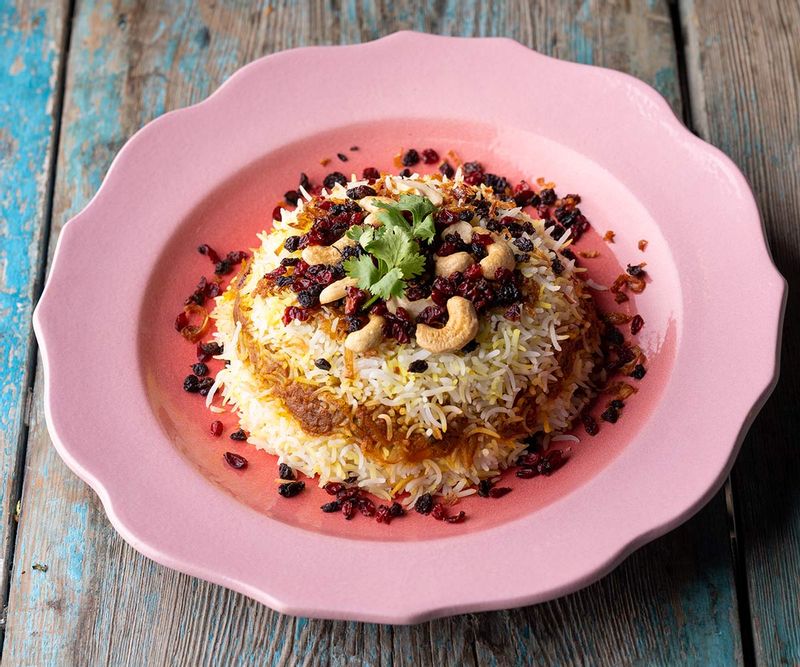 The Parsi community here in Kolkata had a major influence on the overall growth and development of the city over the centuries. Yet there are barely a couple of outlets that sell Parsi food. Over the years, many a restaurant with varied cuisine spreads have opened in Kolkata, unfortunately, some have shut shop too. SodaBottleOpenerWala fills up a definite gap indeed. Here is a reason for the Dikras and Dikris of the city along with the Bengali Bawa and Biwi to be happy with the opportunity to explore a new cuisine.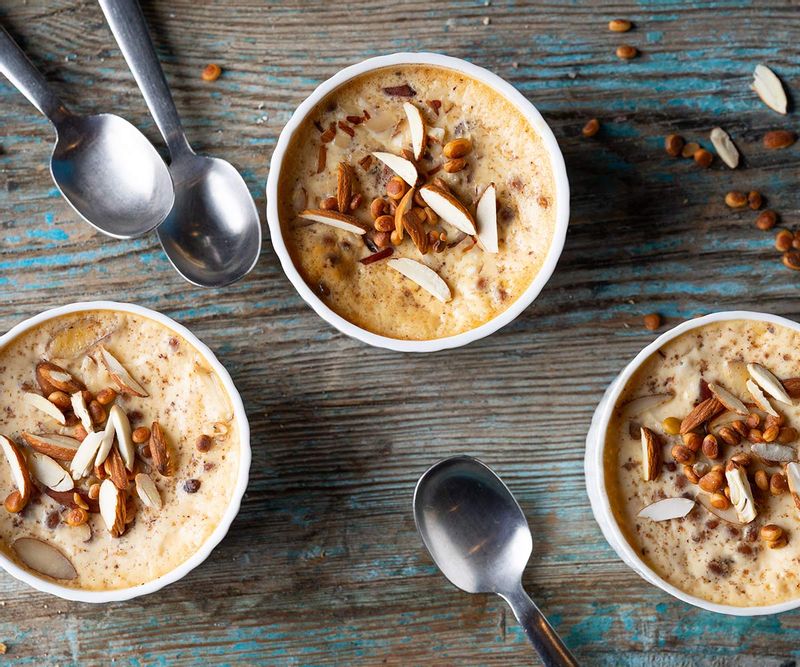 Address:  4th Floor, South City Mall, 375 Prince Anwar Shah Road, Kolkata, Prince Anwar Shah Road, Kolkata
---
Photo: SodaBottleopenerwala