It used to be Punkah House, a restaurant with an adventurous menu that many found pretentious. Some outright said, "I don't get it." I had only been there about three times till they closed and loved it each time. That space is now home to Travellers Bungalow, with a menu that is not quite difficult to comprehend and prices that will make most happy. The décor hasn't been changed much since its predecessor closed. What the place however has done away with, and I am not quite sure how, is the sense of formality that Punkah House had but did not need.
The look and feel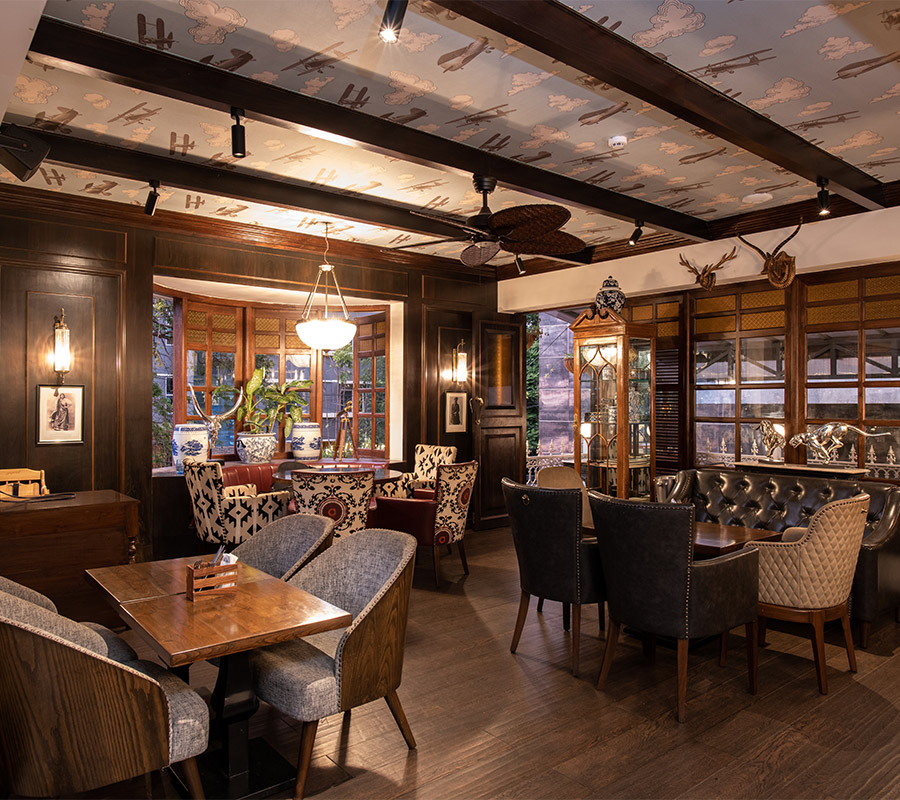 Climb up the narrow wrought-iron stairs and you'll be stepping back into time, not too much but just enough to smile at the various vintage décor pieces all around. The woven bamboo chairs –old school club-like – somehow tempt your fingers to run over the crisscrossed weaves on them. The furniture is all about old wood and vintage lights and music that could range from classic to contemporary – it's a toss-up.
The seating is divided over two levels – they have a terrace space which I am assuming is mostly favoured by the larger groups. And despite being a small space with a few of the tables quite close to each other, you don't really find anyone invading your space.
Ever so often, you'll smell flatbreads being baked at the far end of the restaurant where they have wood-fired oven. The bar area looks understated but take it from me, they're cooking some fun stuff there, infusing, blending, smoking, and what not. The entire vibe of the place is such that you could choose to have a fun night-out with friends or hide in a corner with some drinks and food and think about life.
On the menu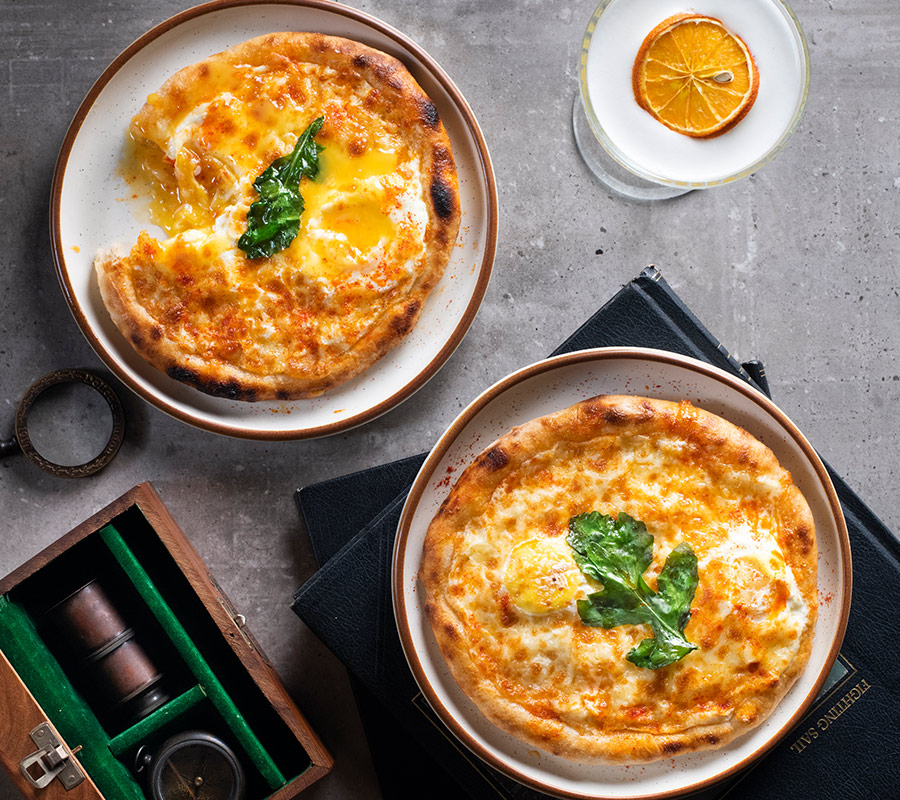 The menu, much like the place, is eclectic. You find a bit of this and a bit of that, quite similar to what a traveller would find on his journeys. So while you will find Pincho, which stands for bar snacks in northern Spain, that comes with wasabi peas, roasted peanuts etc, you'll also be able to relish the Qalagosh, an Armenian stew. The appetiser section is actually a pretty good glimpse into what you can look forward to for the rest of your meal. The Spankopita, sumac-dusted Greek spinach pie that comes with a yoghurt dip works on your palate quite subtly. It's fairly filling too. Order the Fritta-Misto if you want to play safe. It's beer-battered prawn, calamari and fish, and served with a garlic aioli. Can't get it too wrong, can they? It makes for a great accompaniment with the cocktails or even just beer.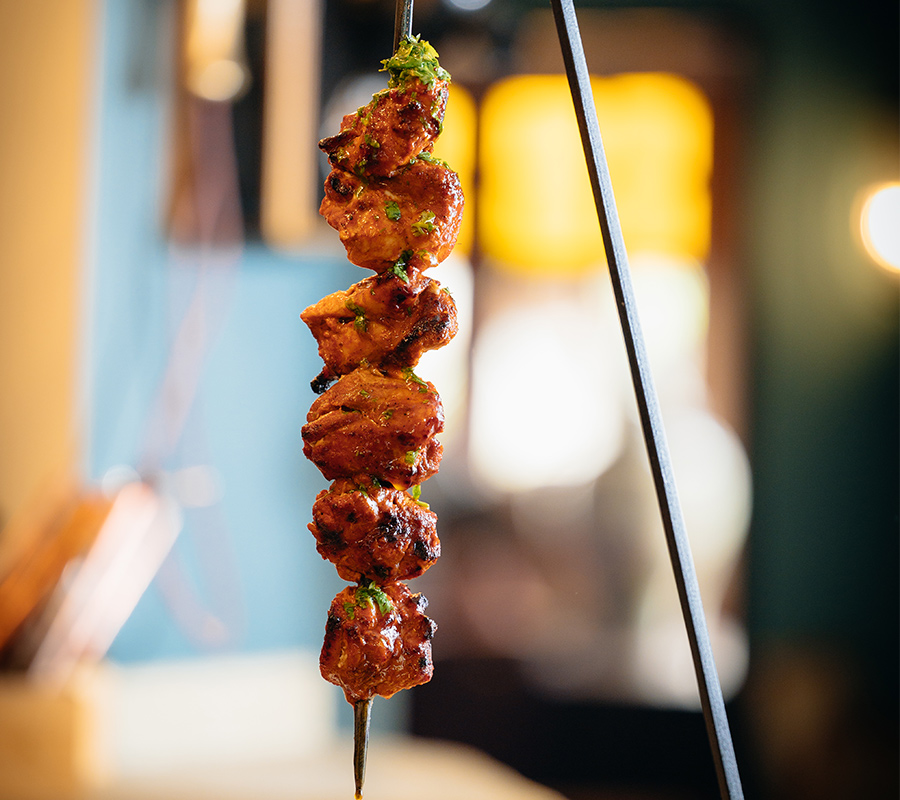 Flatbreads are a thing here, and you'll find different types of them here. The Turkish Lahmacun (comes in vegetarian and non-vegetarian versions) is delightful, especially if you're sharing. The bread is fresh, soft and the mince topping is flavoured perfectly. It's also a lot. So I would recommend you order this if you're not planning on eating any main course. The Chicken Espedata, a dish that was all over the city when Nando's was where people 'simply had to go', is pretty decent here too. But predictable. However, the meat is grilled right, is tender and flavourful, you can eat it without having to focus on it and will go with whatever else you order.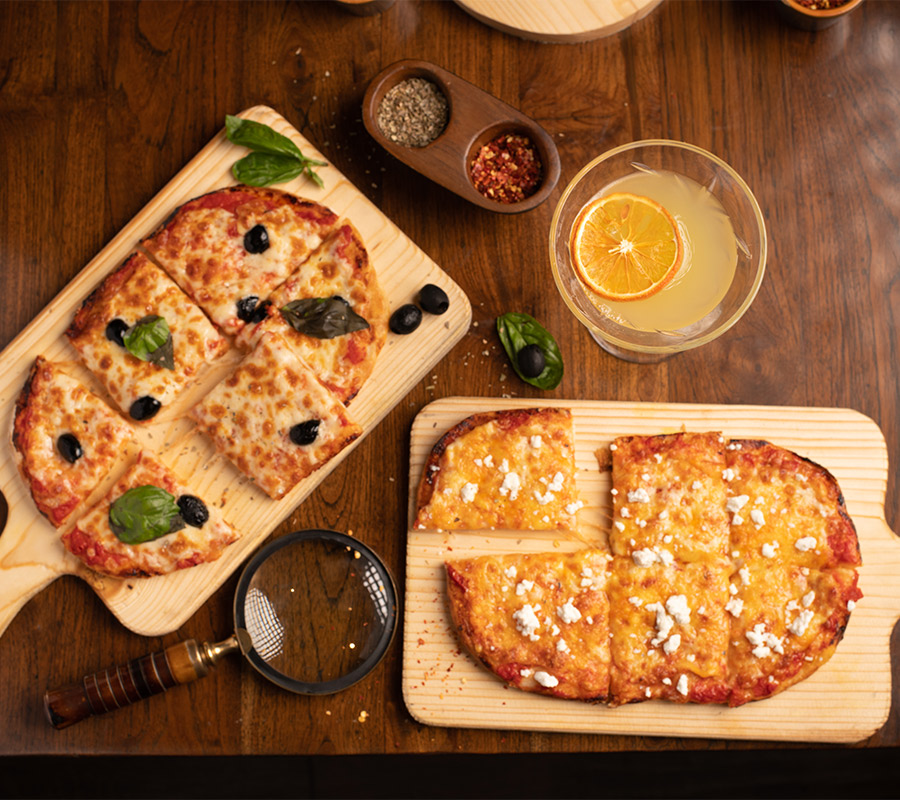 The restaurant also serves pizzas and they're quite ingredient focused and you won't find a whole lot of toppings and sauces, fortunately. The other good news is that you can order half a pizza too.
There are two dishes I would recommend without giving them a thought. The Qalagosh – a stew where you're hit with pellets of deliciousness the moment you take the first spoonful. This lentil and yoghurt soup (added chicken if you like) is so good when the skies threaten to explode or the temperature dips. We tried sharing, it's not a good idea. People tend to get quite territorial with this one.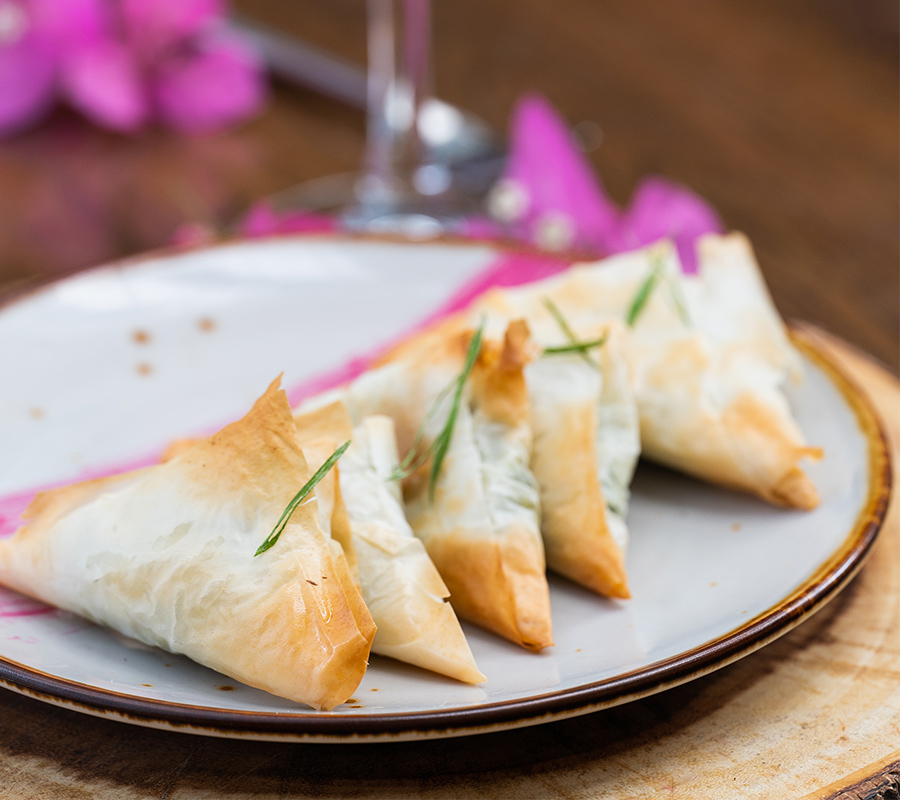 The other dish is the Armenian Manti. The hand-rolled pasta stuffed with spinach corn or pumpkin is a treat. It comes settled on a bed of delightfully flavoursome sauce and will win you over with its sheer simplicity.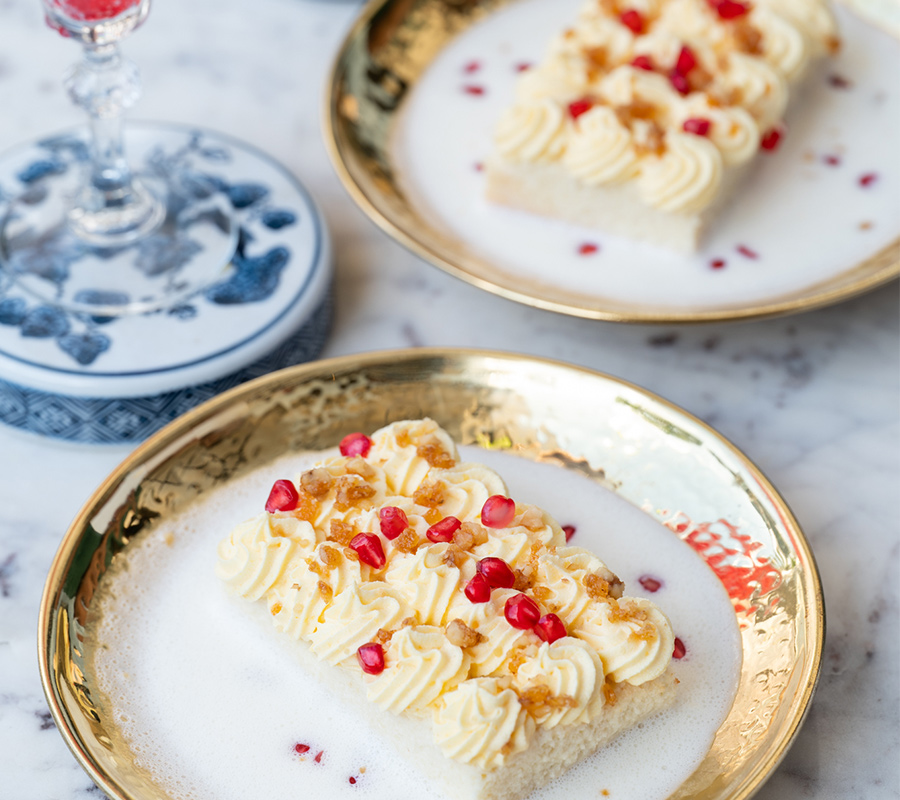 How do you end such a meal, if you're not already stuffed with all the small plates. The dessert menu is quirky – it has mud pie as well as mawa cake. The biscoff cheesecake is the one I would recommend and that too because of the lotus biscoff biscuits that are so tasty. Demolish this one without guilt.
From the bar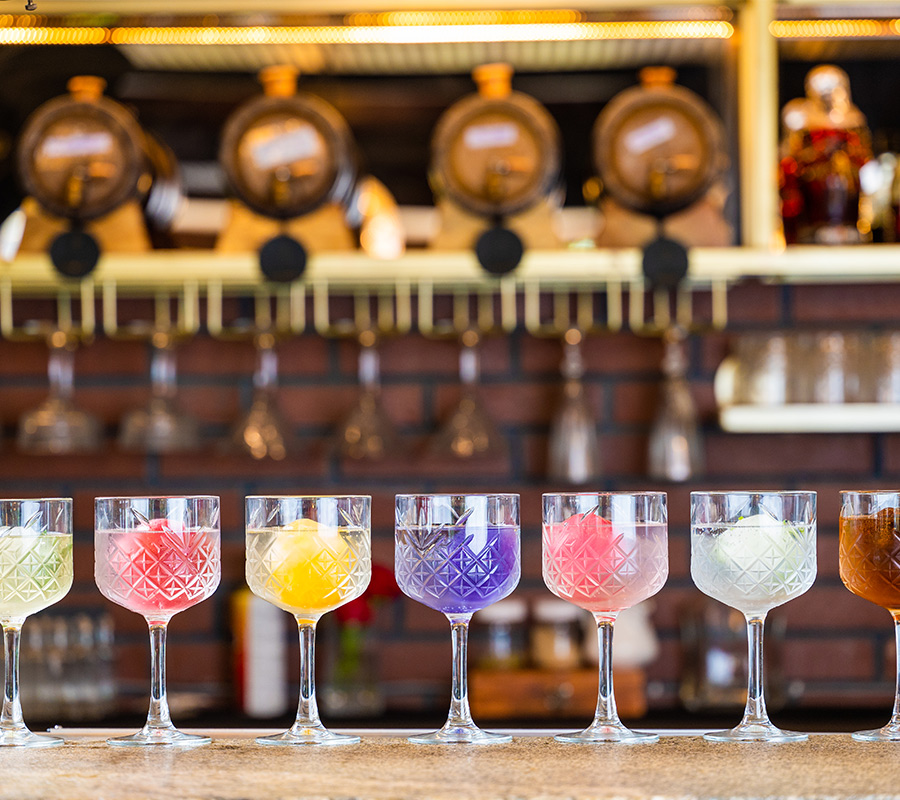 The cocktails at Travellers Bungalow range from potent to mellow and focuses a lot on creativity. Fortunately, they have not gone overboard, yet. Try the Traveler's Club to find out exactly how whiskey tastes after it's infused with saffron. Plus the added flavour of apples makes it a curious concoction. The Navy Ball is a lovely grapefruit-infused gin cocktail. Refreshing but not too sweet, it calms the nerves well.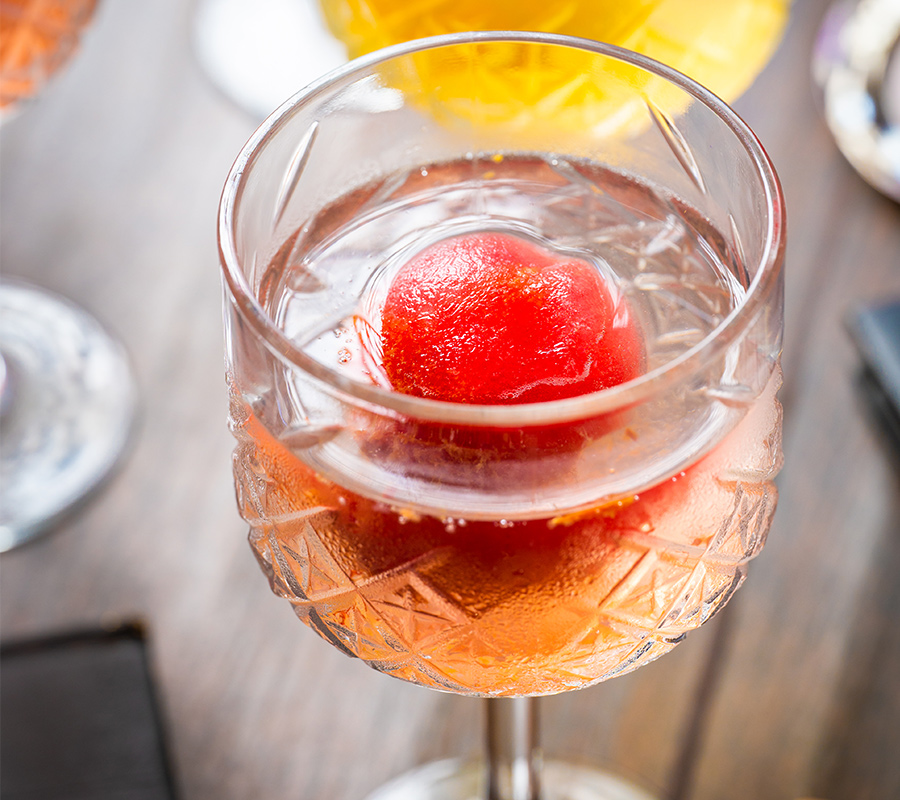 However, if you've got the weight of the world on your shoulders and want to look sombre, try the barrel-aged cocktails, The Brigadier to be specific. It has whisky and vanilla espresso, feels like warmth in your throat and hits the spot. But if fruity is your style, The Colonel is recommended. Plum and vermouth, stirred into whisky, cannot go wrong. It's peaty and refreshing at the same time.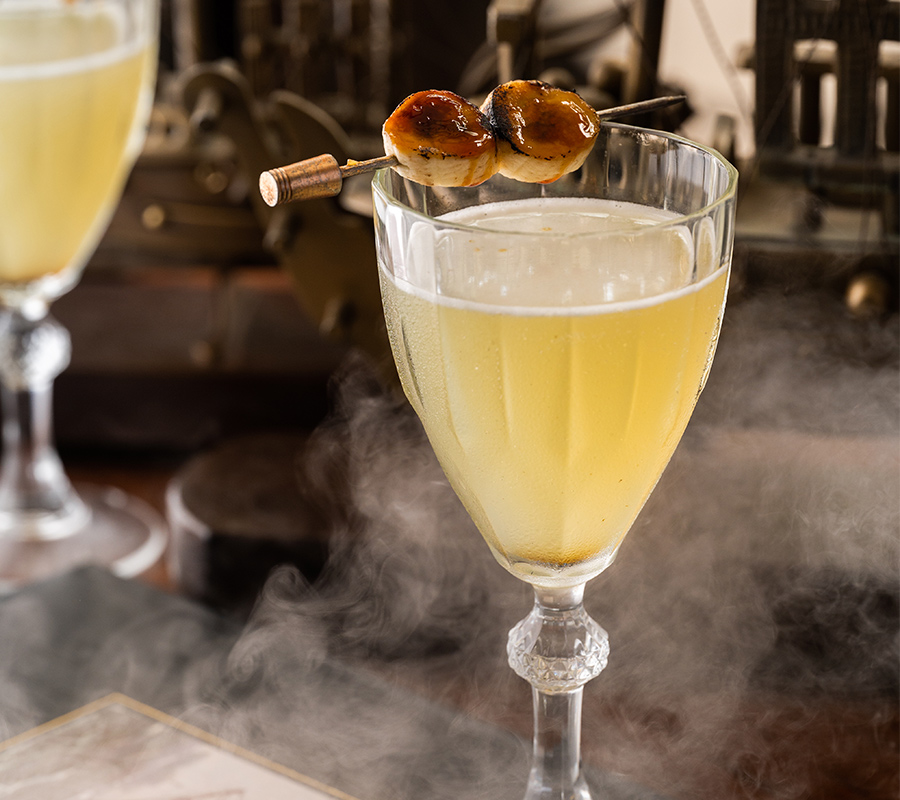 Not all the brews at the bar are a complex game of flavours. From the Margarita to the Pina Colada and sangrias - you'll find traditional cocktails here too, for those moments you do not want to think.
Where: Travellers Bungalow, 12th Main, Indiranagar, Bengaluru
When: 12pm-12.30am
How much: Rs 2,500 approx (for two)
Call: 090008311005
Photo: Travellers Bungalow