There is something deeply glamorous but also charmingly informal about Ritu Dalma's newest restaurant Motodo which has opened its doors in partnership with the Jio World Drive at the Bandra Kurla Complex in Mumbai. Paper napkins sit snug with beautiful ceramics while dazzling chandeliers light up unfinished bare walls. All the while chef Devendra Khetle's 'service please' echoes along with the chatter and clinking of cocktail glasses. The unplanned revelry is so pleasurable, and run with such attentive charm, that you might actually forget to leave! 
The informal approach flows seamlessly to the food. It's clear Dalmia is a chef's chef who doesn't pander to food trends or fads and her line-up of rustic Italian food is proof of that. But if you are wondering what Motodo means, it's an acronym of the trifecta of ingredients that make the base of nearly all Italian fare - MOzzarella, TOmato and DOugh. 
The setting
The heart of Motodo is undoubtedly the show kitchen where Khetle and his men strut their stuff while providing enough eye candy to the guests seated around them. Mosaic tiling, brickwork and framed pictures of old Italy add a sophisticated playfulness to the space. There is also an alfresco dining area animated with patio-style seating and lots of greenery. But if you ask me, the best seats in the house are in the main dining room, where you can literally feel the bustling crackle and excitement of the show kitchen. It's closest to dining in a traditional Italian trattoria. 
The food
Let's skip the pleasantries and dive headlong into the sole reason to visit Motodo. The fresh pasta here stands out even in a city drowning in the stuff. There are nine varieties to choose from. But Motodo's signature pasta—the handmade Tagliolini is the star. The sturdy, toothsome strands come cocooned in a simple but comforting tomato and basil sauce. If you are craving something sharp, salty and creamy to pair with your Negroni, then the antipasti platter is a good way to go. Here cured meats are joined by mozzarella and parma ham piled pizza fritta (looks like a hollowed-out kachori but is a deep-fried pizza dough) and focaccia topped with caramelised onions and bell peppers. But it's the Pumpkin Gnocchi that really showcases the kitchen's approach to deliciousness. The slightly sweet and amazingly soft packets just melt in the mouth. 
At Motodo, the focus is clearly on food from lesser-known regions of Italy. Like Focaccia di Recco. This cheese-stuffed crispy bread is synonymous with Liguria, the northwestern coastal Italian region, also famous for its pesto and Pixar's child sea monsters that come alive on-screen. The cracker-thin, crunchy bread comes with a bubbling cheesy center and a tender chew. A slight drizzle of olive oil and a sprinkling of salt make these the ultimate snack. Of course, there are pizzas too.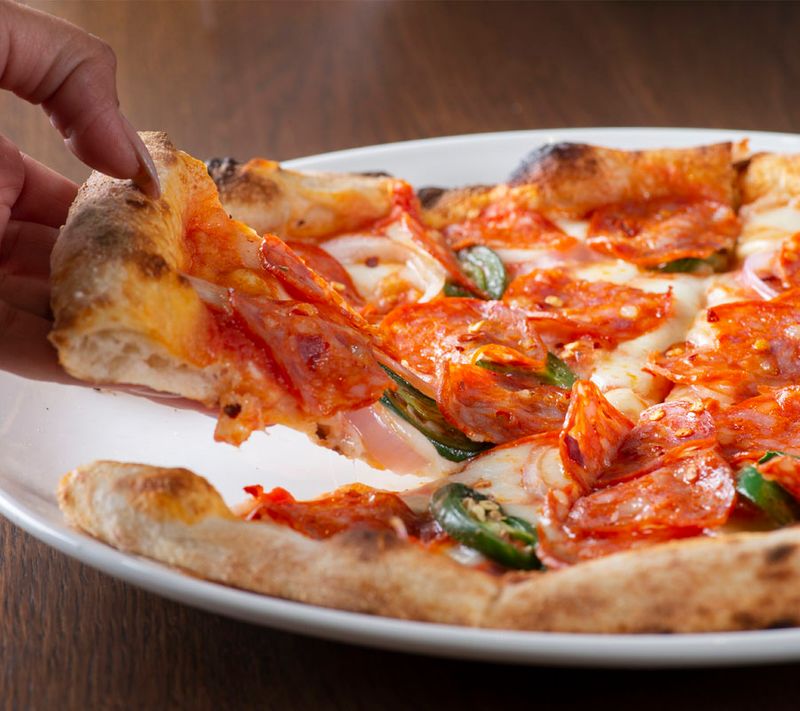 Dalmia elevates regular restaurant suspects like the watermelon and feta salad with care, punch, and a sharp balance of tradition and modernity. Thinly sliced watermelon is sous vided and dressed with mustard lime dressing and topped with goats' cheese mousse. The full-bodied flavours of this salad will have you plotting your next visit before the main courses have arrived.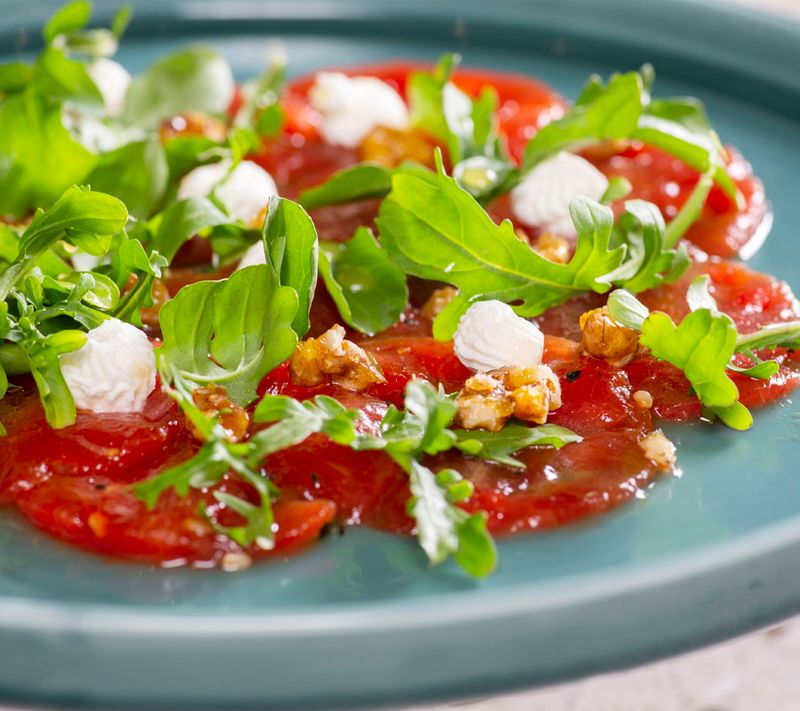 I end my maiden meal at Motodo with tiramisu. The portion size is the kind that your grandmother might cut for you when your parents aren't around. For the generosity alone, I give it full marks, but it's hard not to fall for the espresso-soaked, boozy creaminess of the piece. 
---
Photo: Motodo