What's better than a cold beer on a hot day? How about a delicious litti chokha on the side? Or a sourdough crust pizza straight from a wood-fired oven? Did I mention a tranquil farm setting and verdant views? Opened earlier this month, Common House is the latest addition at Oleander Farms in Karjat, home to the already popular Saltt.
Chic setting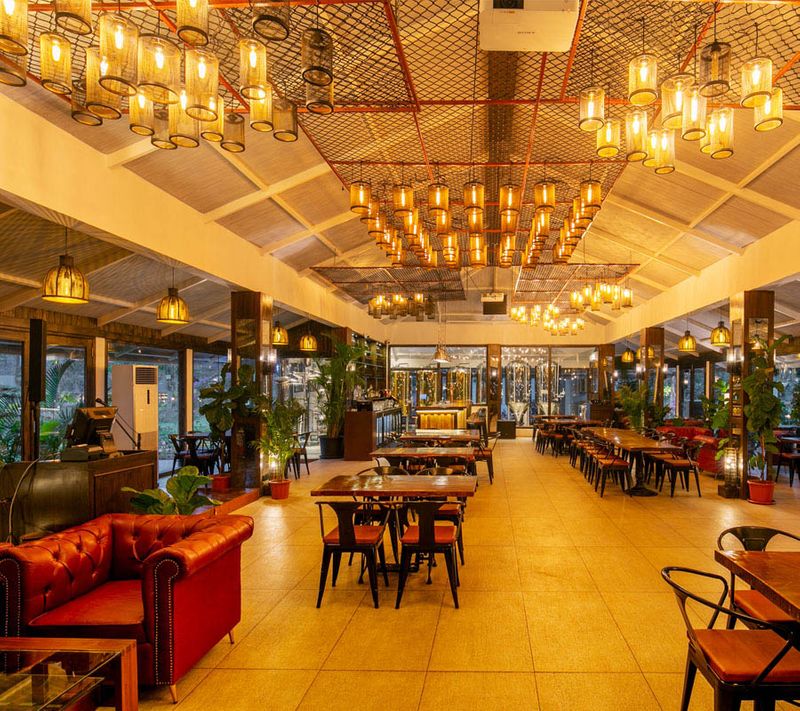 A mere 90-minute drive from Mumbai brings us to the 170-acre Oleander Farms. Stepping out of the air-conditioned car, we are confronted by a scorching summer afternoon, so we make a beeline for Common House. The sprawling brewery is all wood and glass with plenty of natural light and views of the surrounding greenery. Farm trees that were destroyed in the monsoon have been repurposed to make wooden shelves, tabletops, and window frames, while old sewing machines and wooden barrels serve as dining table bases. The indoor-outdoor space has plenty of seating, including three community tables and several comfy leather sofas. Floor-to-ceiling glass gives a view of the shiny fermentation tanks and other brewing equipment. The outdoor area will soon host events and a giant Jenga is in the offing too.
Drinks and eats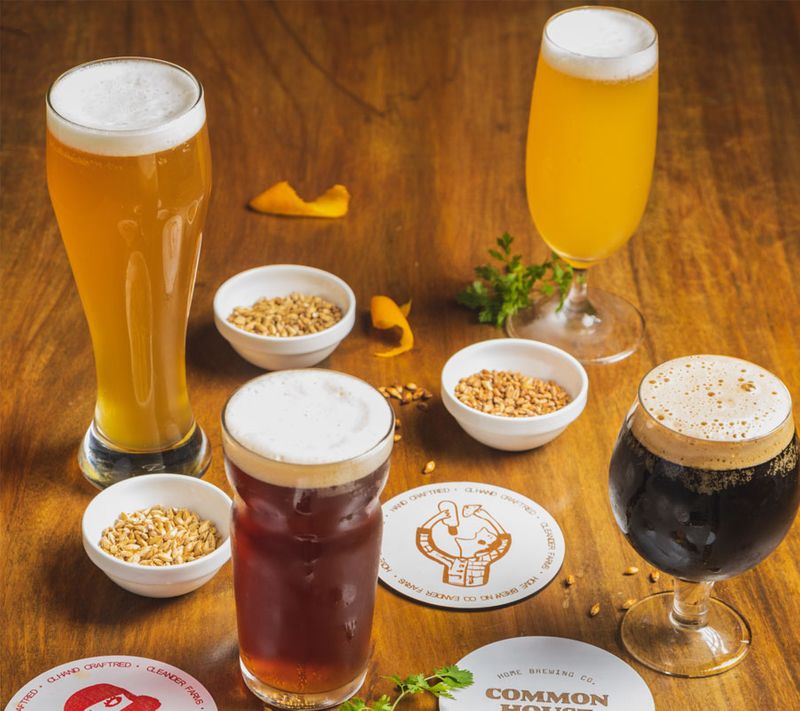 While we admire the setting, tasting flights of beer arrive at the table. Common House's master brewer Abhijit Salvi has crafted five brews—a Rauchbier-style mild smoked lager, a Hefeweizen (German-style wheat beer), a crisp Witbier (Belgian-style), an IPA, and a robust English brown ale. The Hefeweizen was just about passable but the Witbier with its distinctive citrusy notes was very refreshing, although my hands-down favourite was the smoked lager made with smoked malt. The brown ale with its chocolate maltiness and the citrusy IPA are both well-made too. Apart from craft beer, the bar also offers spirits, cocktails, and mocktails.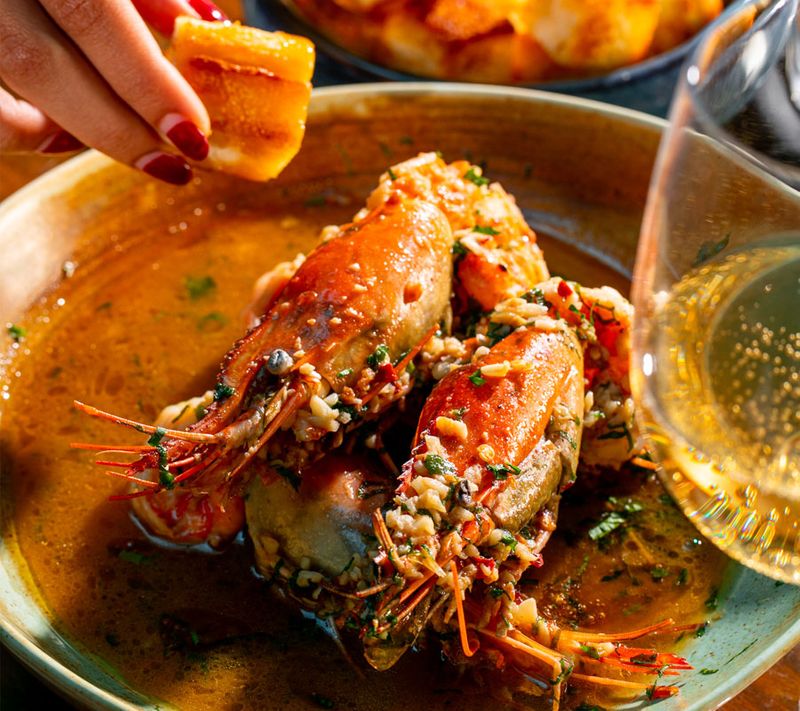 The food menu at Common House is quite expansive so there's something for everyone—whether you want to stick to familiar finger food or try something new. There are thick-cut fries (the sweet potato ones are rather moreish), buffalo chicken wings, chilli cheese toast (almost like a flatbread, but very addictive), and the like. The wood-fired oven dishes out pizzas with toppings like pepperoni, kalamata olives, honey truffle, three cheese, and more; we pick the simple Margherita, which is juicy and flavoursome. I would particularly recommend the succulent mutton adana kebab served with fluffy flatbread and creamy hummus. But the dish that we'd go back for is the litti chokha—roasted gram flour dumplings served with assorted accompaniments like the traditional aloo chokha, tomato chutney, and baingan bharta (which we polished off). Considering it's a brewery, Common House incorporates beer in a few dishes like beer-battered fish and chips, and boozy 'beeramisu'—beer-soaked Savoiardi biscuits layered with mascarpone and topped with coffee dust.
The farm life
Aaliya Ahuja, co-director of Common House and whose family owns the farmland, says that the idea to develop Oleander Farms came about during the first lockdown. After opening Saltt a year ago, other family-led projects came into fruition—like Akashi, a clothing store run by her mother; Kensho Greenery, a plant boutique and nursery spearheaded by her sister-in-law, and not to mention an outlet of Cococart where you can pick up imported chocolates (the brand is owned by the extended Ahuja family). There's a vintage car gallery (including a car that was once owned by MF Hussain), a petting zoo of sorts, and a kids' play area.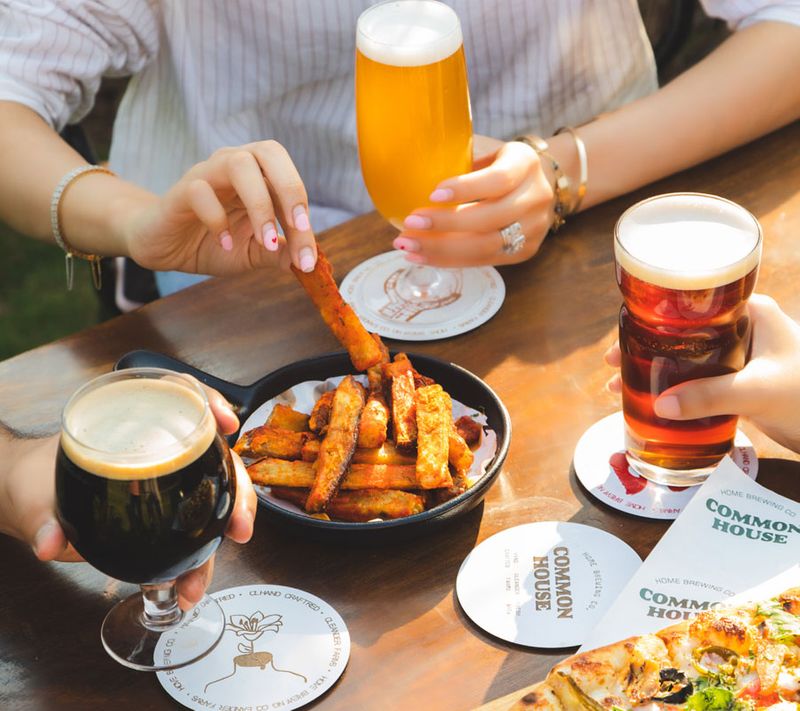 Apart from Saltt and Common House, the Coffeehouse offers a third dining option; while we don't sample the food, the coffee is excellent and there are cakes, tarts, and other desserts to go with it. A 'farm-to-table' shelf in the coffeeshop has locally-made honey and ghee for sale. In the evening, we head to Vintage Wines, Oleander Farms' retail space where you can buy wines from France, Italy, Chile, New Zealand, India, and more. Sommelier Mihir Kulkarni offers us a wine tasting of five international wines, ranging from the dry Zenato Soave Classico from Italy to the refreshing Moulin de GassacGuilhem Rosé from France to the fruity Monte Pacifico Merlot from Chile.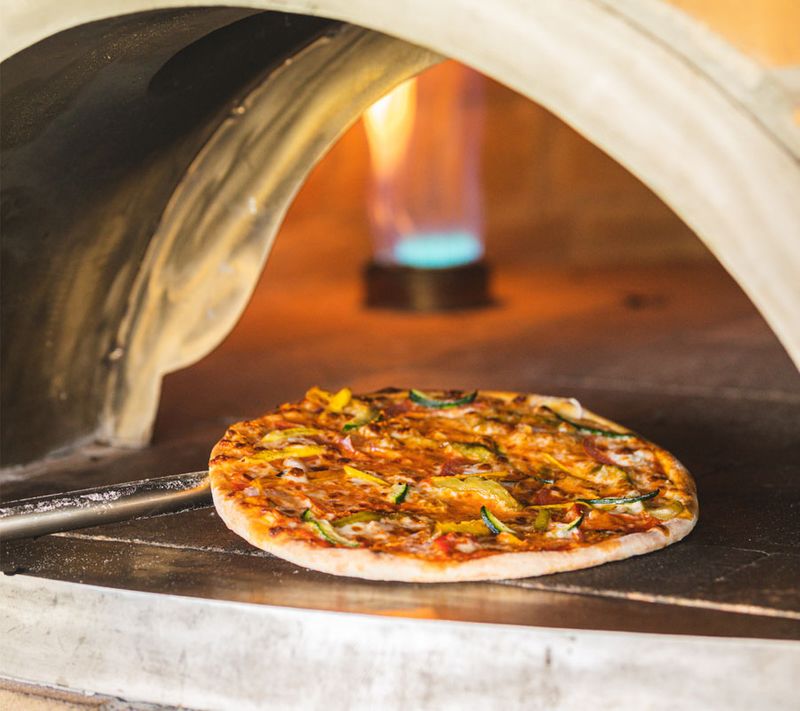 Whether you're looking for a romantic rendezvous or a fun outing with your family, Oleander Farms is a great daycation option from both Mumbai and Pune. Work is also on in full swing to offer accommodation (spacious rooms and a three-bedroom villa) on the farmland, plus a swimming pool, an underground wine cellar, and much more.
"At Common House, it's all about elevating that 'outskirts' experience and giving those who seek a modern, comfortable escape from the clutches of city life a complete experience," says Ahuja. We're already planning our next day trip.
Common House
Address: Next to Saltt, Oleander Farms, Karjat Chowk Road, Vavarle Village, Karjat
Timings: Noon to midnight
Contact:+91/85917-00197
Average cost for two: Rs. 3,500 (Approx., with alcohol)
---
Photo: Common House