Now that our collective Omicron-induced nightmare is slowly phasing out and life is slowly inching back to normalcy, how about checking out a new restaurant? Loci & Loot in Khar, the newest dining offering from the people behind Café Panama, is a compelling proposition.
All about the ambiance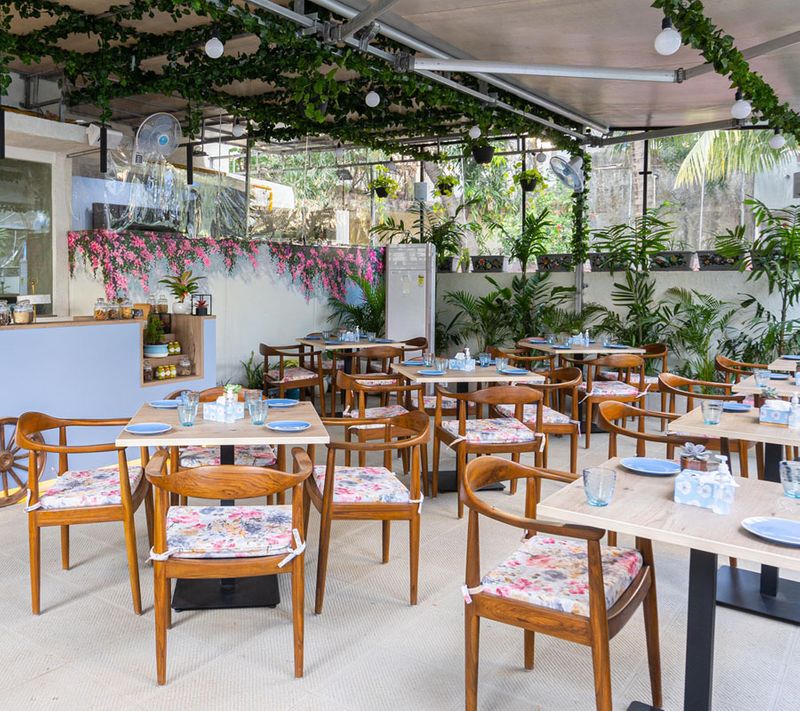 The sun-drenched alfresco area feels perfect if you are still wary of crowds. The hand-painted bougainvillaea walls, lush greenery, and dangling creepers lend a gardenesque vibe. The swings lining one of the walls add a sense of whimsy to the area.
To continue the sense of cosiness, Loci and Toot's indoor section has a wood-panelled bar and tables lined next to a large window. Mood lighting and more playful swings make it a fun place for a casual date night or late-night cocktails (liquor license is still awaited). Oh, there's also a giant, somewhat trippy, mural of a wine-guzzling dog!
The Hits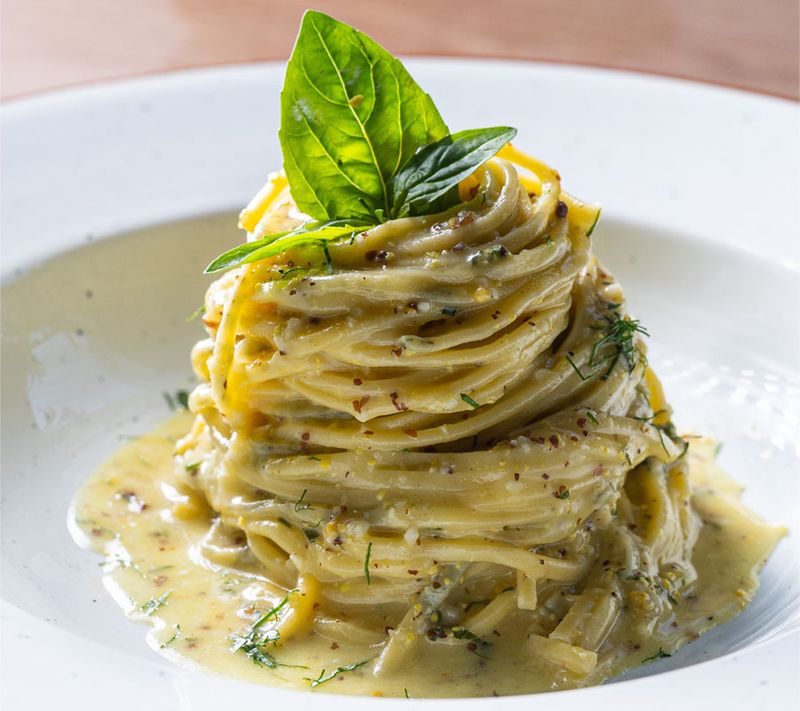 But the real reason to visit Loci and Toot should be the eclectic, homestyle cooking by chef Shahbaz Shaikh. Largely European, the menu focuses on seasonal ingredients with just a bit of quirk. The Everyday Mediterranean Salad is effectively a supercharged bowl of greens, maple-glazed tofu, intensely caramelised cherry tomatoes and, strangely, a bed of hummus, all tumbled with a livewire red wine dressing. It looks and tastes like summer in a bowl. Avo Toast fans will love the Avocado mufalata toast, which is basically an avocado and olive salad on a slightly tangy, chewy sourdough. One light, crunchy and creamy slice with a long, lusciously complex sourdough finish is enough to render anyone speechless. Try it.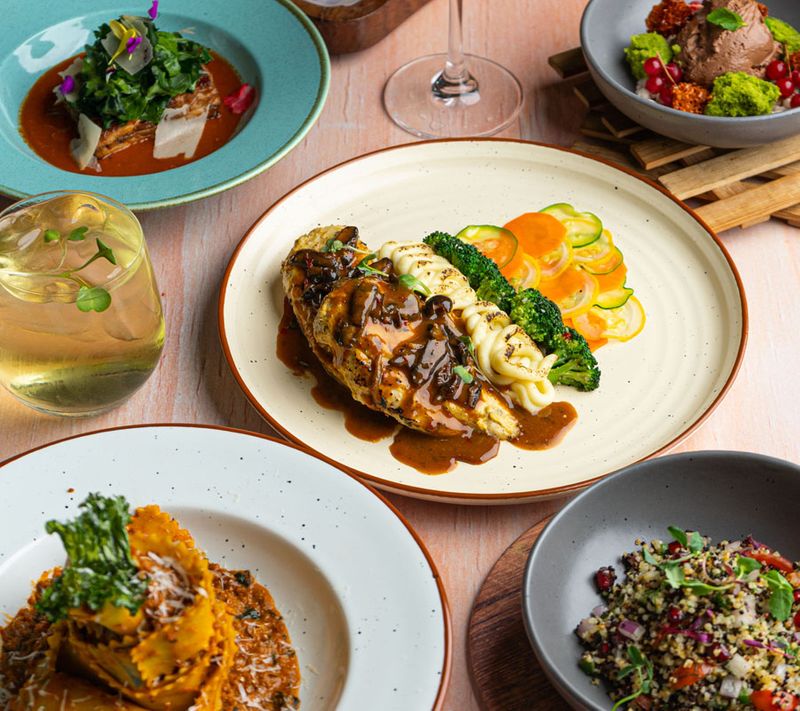 But if there's one dish I'd gladly go back for it's the pan-seared chicken. The robustly scorched chicken breast and thigh pieces come dressed in a sweet and spicy jus with a side of crispy potatoes. It's an unpretentious dish that sings of exacting craftsmanship. Another unsung hero on the menu is the fazzoletti a square-shaped pasta, which literally means little handkerchiefs in Italian. The neatly pinched parcels hold a delicious mixture of mushroom and burrata. The thyme butter sauce gives it a lovely colour and a deliciously rich texture.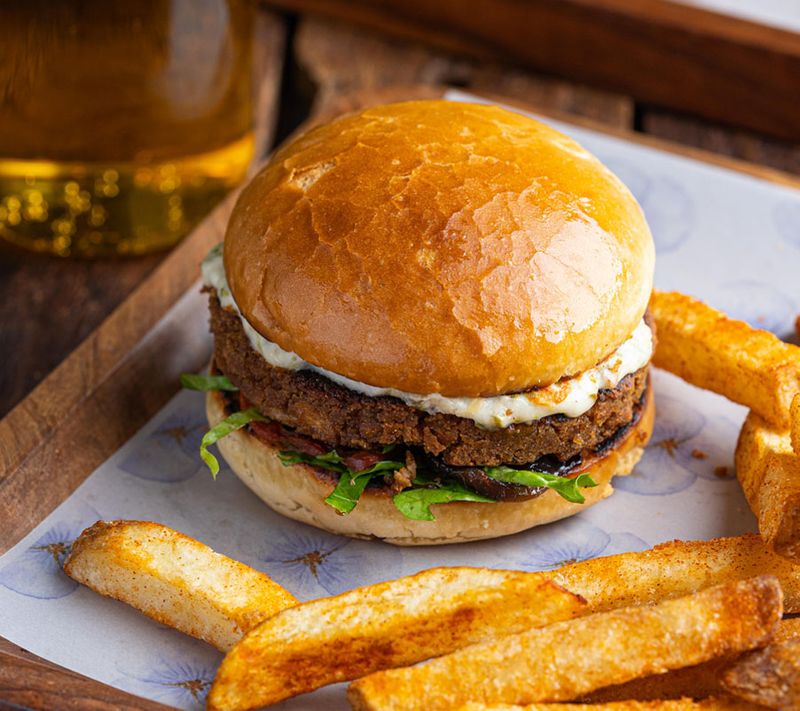 There's also coffee from Bombay Island, a small-batch artisanal coffee roaster. The one boon of the relative lightness of a meal here is this: it leaves more room to try all three desserts – a decadent dark chocolate mousse, a delicious vegan blackberry cheesecake, and a delectable lemon tart.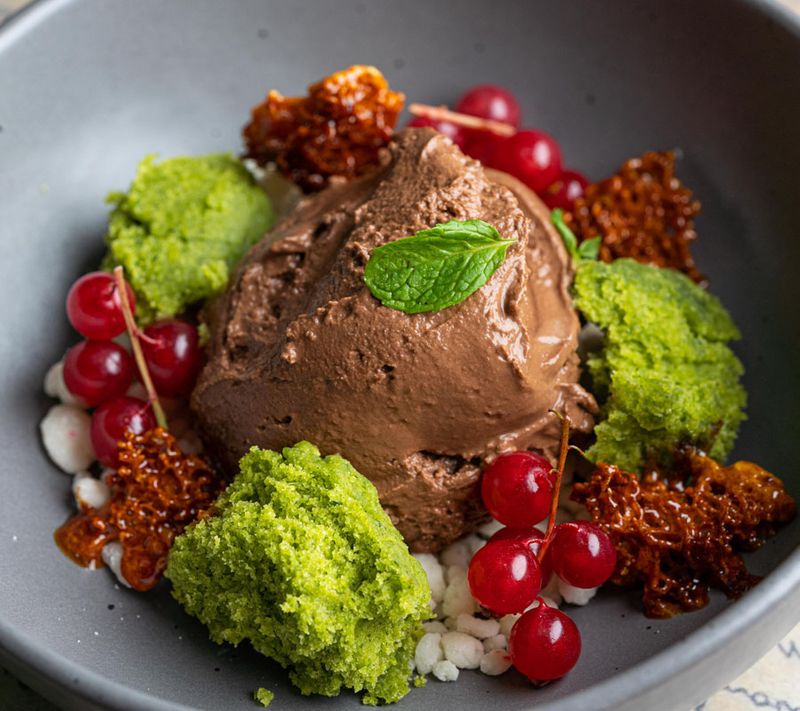 The Misses
There are some curveballs too on the menu. The Moroccan flatbreads are cripplingly average. Crisped to a fault the breads lack any moisture and the toppings too skimpy. As the alcohol license is still awaited your choice of drinks are limited to zero-alcohol cocktails, non-alcoholic beers and a range of lemonades and tonics.
Address: Shangrila Vaibhav, Building, 14th road, Khar w, Mumbai.  Tel: 91 9004147787, +919004146787. Timing: 11 am to 10 pm
Price for two: Rs 2000
---
Photo: Loci and Toot