In a country in love with dark spirits, rum has always been the 'other' amber spirit. The spirit segment has been stagnant. According to market insights and analysis organization, Research And Markets, the Indian rum market size by volume saw a decline by negative CAGR of around 1% from 2011-12 to 2016-17. The research also observed that declining consumption is a result of less evolution of the rum market—after all, there is only so much even the cult following of Old Monk rum can do to improve the market dynamics.
A lot has changed in the last three years alone. There have been new age distillers such as Stilldistilling Spirits and Fullarton Distilleries that have launched modern craft iterations of rums that are going down much smoother than the army ration rum styles we were accustomed to. The former's Maka Zai was the first craft rum to launch in India, in 2021, followed by the latter's Segredo Aldeia. 
Kasturi Banerjee, founder of Stilldistilling Spirits says, "As per IWSR 2019 report, rum is currently a 42.5 million case market in India, and 92% of these volumes are in the entry-level dark rum category – therefore, there is immense potential to grow and scale the premium category. As consumers are given more choice and access to craft-rums, we believe that it will continue to grow similar to other segments in the alco-beverage space."
The trajectory of craft and small-batch Indian rums may not be as vivacious as gin, but the movement is unmistakable with more than five rum brands sharing the top shelf at wine shops—Earth Rum, Rock Paper Rum and Camikara being the most recent. "We are seeing an increase in the premiumization of spirits across categories, along with special editions/releases. This is driven by the consumers' inclination to 'experiment.' They are open and keen to always try new things and curious to learn about the story behind the brand. Consumers are now judging a brand on its own merits and not on the country of origin - the Indian consumer is supporting homegrown craft products, which has helped many made-in-India alco-bev startups launch their products in the market," Banerjee adds. And if industry speculation is to be believed, in the year and half more homegrown rum brands are in the offing.
Siddhartha Sharma, Promoter, Piccadilly Distilleries adds, "Many people are unaware of the longstanding history of rum in India, where it was a popular choice of spirit and a part of Indian culture for thousands of years, even before colonisation. While India is the largest producer of sugarcane in the world, it has not yet explored the production of premium cane juice rum. With Camikara we aim to challenge the colonial mindset that has perpetuated the dominance of whisky in India. We want to showcase and celebrate the distinctive flavors and heritage of Indian sugarcane, proudly presenting a product that stands out in the global rum industry and make India proud."
On the other hand, access and affordability to imported rums such as Mount Gay, Havana Club 7, Ron Diplomatico and Ron Zacapa have improved. Importers and distributors are seeing an uptick in demand for premium rums, yet another sign that an average Indian is more than willing to spend a little extra for a better drinking experience. Kunal Patel, MD and CEO, Monika Alcobev, the company that imports rums such as Ron Diplomatico and The Kraken, agrees, "Indian consumers are becoming more open to trying new and premium products, which is giving us the chance to introduce various liquor brands. Moreover, the Indian consumer is becoming more affluent, which is leading to an increase in demand for premium liquors. These trends are not just restricted to Metropolitan areas; consumers in Tier-2 and 3 cities have also begun experimenting with new premium spirits."
If you're looking to upgrade your rum collection, here are eight new rums in India for you to try:
1. Plantation 3 Star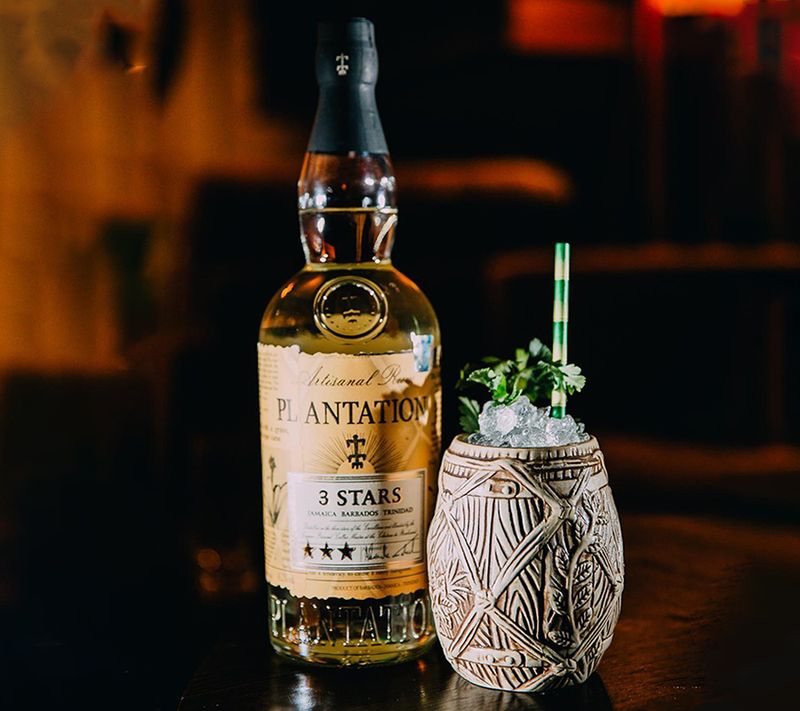 Plantation 3 Star rum is a blend of aged and unaged rums from three terroirs: Barbados, Trinidad and Jamaica. While Barbados delivers a rich and balanced palate, Trinidad adds finesse, and Jamaica provides an emphatic structure. The final product is filtered to remove colour making it a smooth-tasting white rum that blends well with your cocktails.
Price: Rs 2,985 in Goa and Rs 3,400 in Mumbai
2. Camikara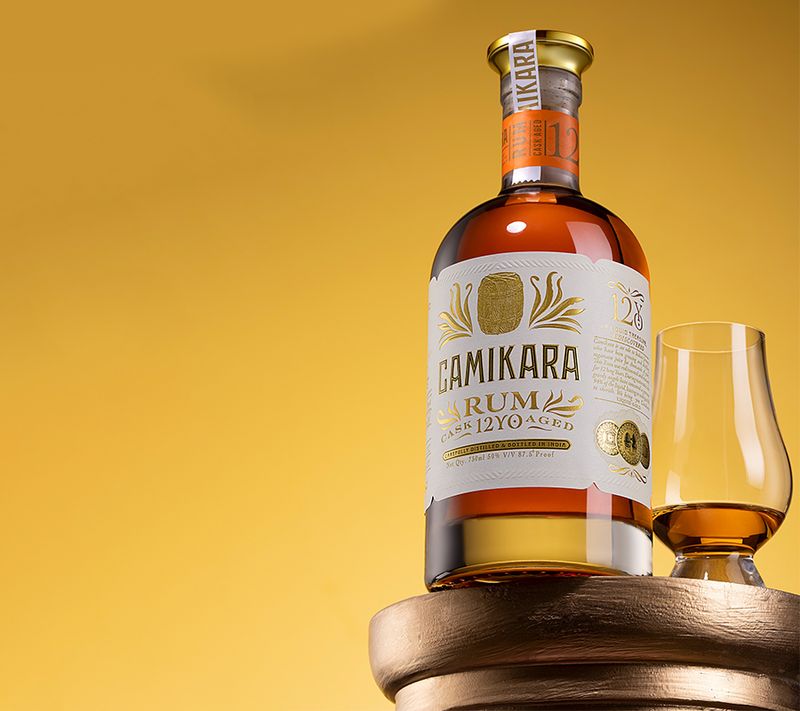 This is an exclusive limited-edition rum from the makers of award-winning Indian single malt Indri, Piccadily Distilleries. Camikara rum is made from pure cane juice and has been aged upto 12 years in ex-bourbon, American oak barrels. The rum is distilled in copper pot stills and bottled at a 50% ABV. The rum will only be available in Haryana and Goa in India.  
Price: Rs 6,200 
3. Bush Rum Tropical Citrus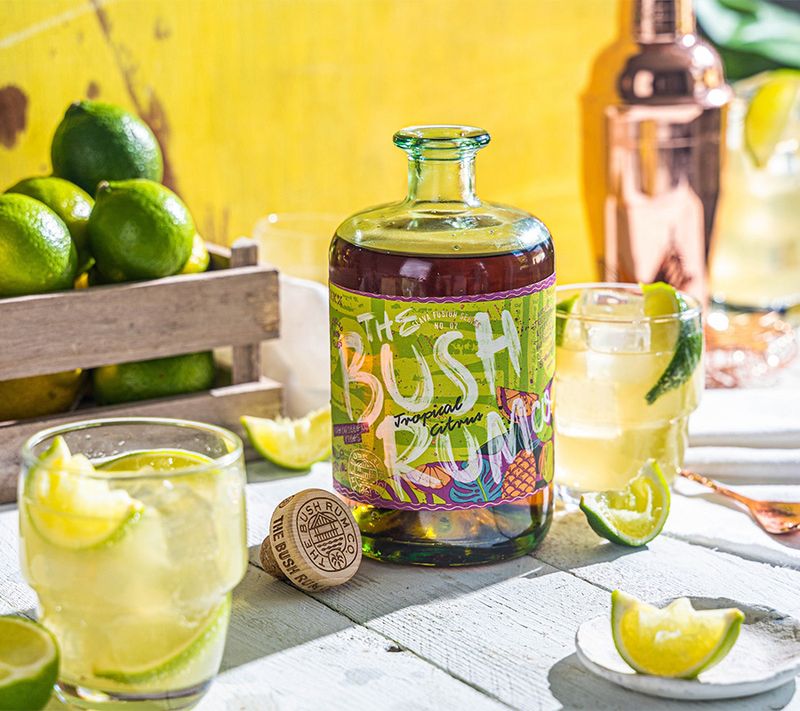 The spiced rum has its origins in Guyana. These rums are known for their rich and fruity profile to which the folks at Bush Rum combine the tangy sweetness of citrus fruits. This spiced rum is perfect for mixing or sipping neat with ice, and is perfect served with lemonade, ice, and a wedge of citrus fruit. 
Price: Rs 5,150 in Mumbai
4. Viva El Ron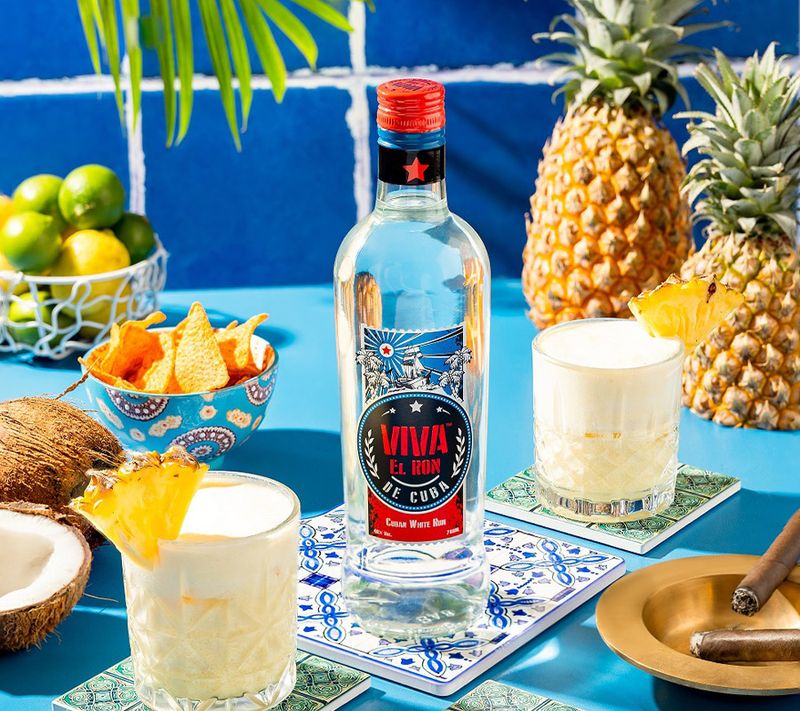 Viva El Ron is a Cuban rum celebrating culture, history, and revolution. Created during the Cuban Revolution, it is a tribute to the Cuban people's resilience and passion, with a unique silver Ron mix and a well-rounded texture. The Cuban-style blend features fresh, soft, and smooth flavours, transporting you to a breathtaking ocean sunset. 
Price: 1,575 in Mumbai
5. Ashanti Spiced Red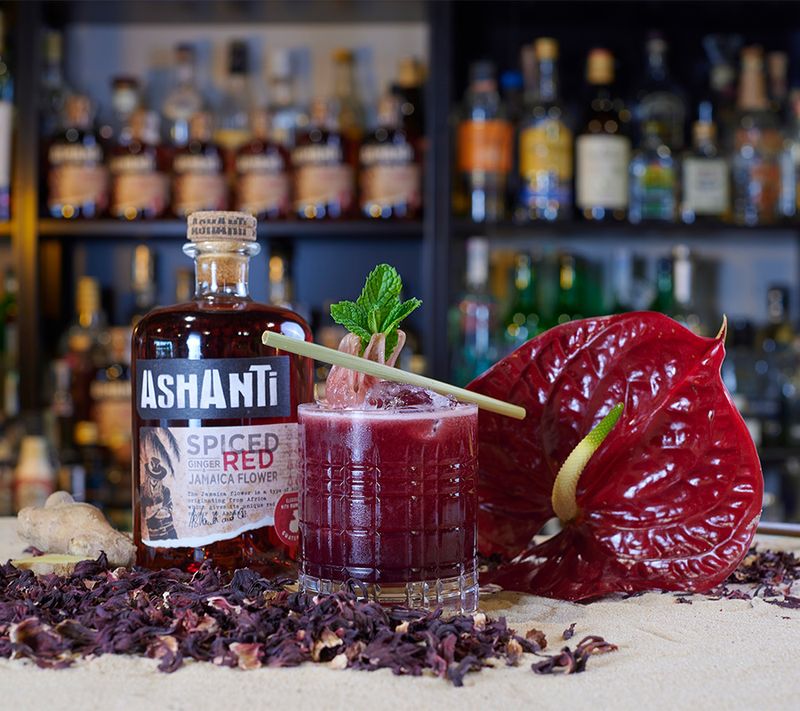 Ashanti Spiced Red is a spiced rum made from Guatemalan rum, African hibiscus flower, and Indian ginger, giving it a unique taste and coppery colours. It pairs well with Cola, Ginger ale, fruit juice, and soda or in classic fruity cocktails.
Price: Rs 4,625 in Mumbai
6. Flor de Caña Rum Centenario 12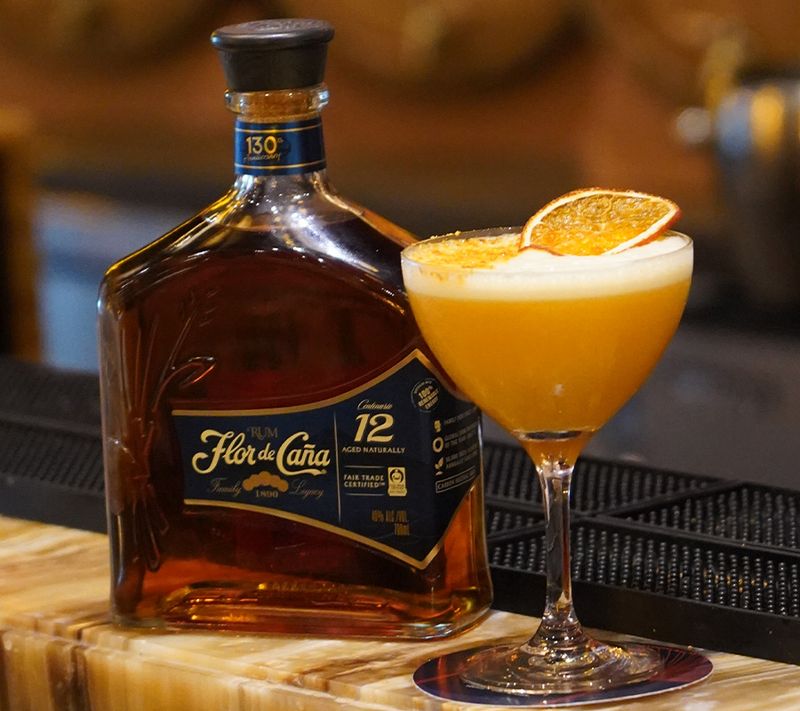 Premium Nicaraguan-aged rum is known for its sustainable roots. Flor de Caña Rum Centenario 12 is a sipping rum, with flavours like toffee, baked apples and buttery vanilla. The fertility of its surrounding land, the enriched water, the hot volcanic climate contribute in the unique flavour of the rum. 
Price: Rs 8,320 in Mumbai
7. Two Indies White Rum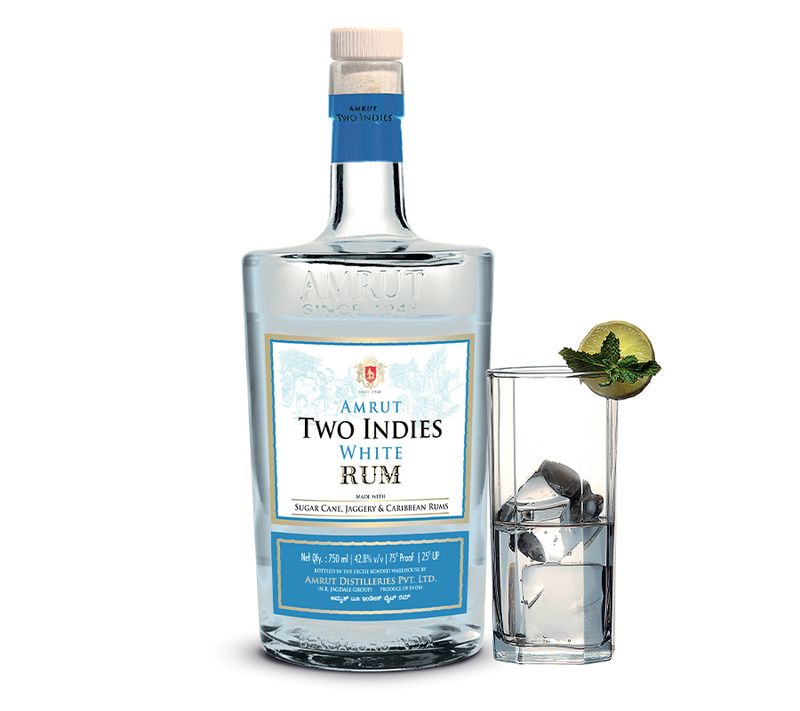 Bengaluru-based Amrut Distilleries' latest white rum is a trifecta that brings together three rums, jaggery rum, Caribbean rum and local sugarcane rum. Two Indies White Rum has a golden hue when you hold it against the light, leaving you wondering about the reason for the aura.
Price: Rs 1899 in Karnataka  
8. Short Story White Rum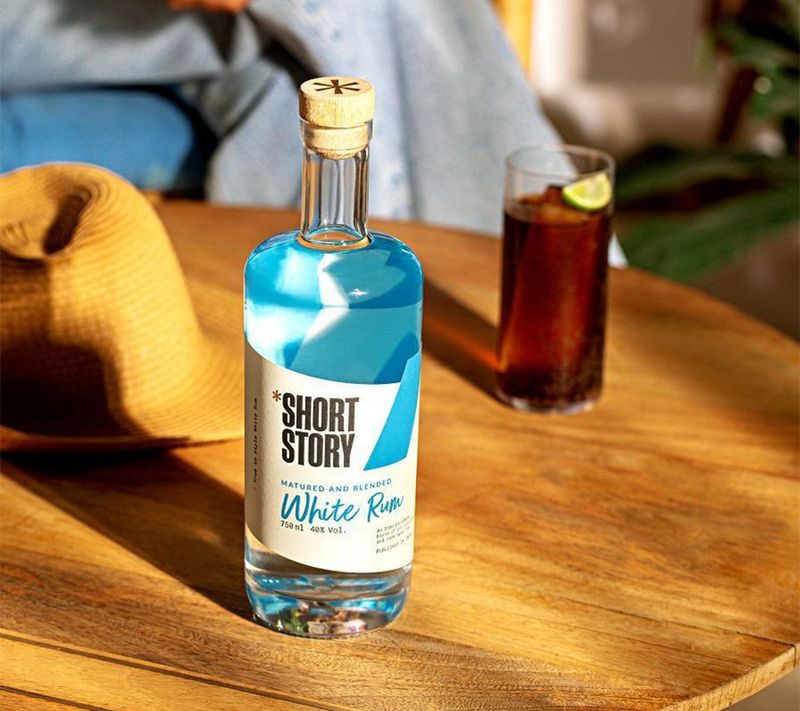 Short Story white rum is inspired by Caribbean rum but achieved by blending Indian molasses rum with three different rums from Jamaica, Dominican Republic and Trinidad. On the nose, it has tropical notes with a long and complex finish of aged rums. 
Price: Rs 1650 in Maharashtra, Rs 1950 in Karnataka, Rs 1050 in Goa 
9. Mesma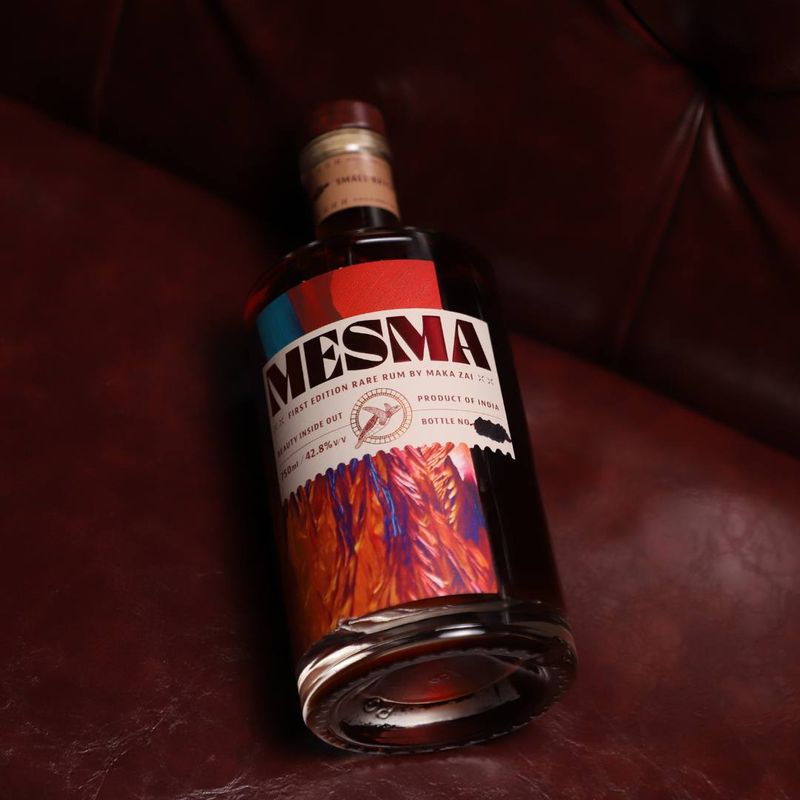 Makers of India's homegrown, premium, artisanal rum, Maka Zai, have launched a limited-release barrel-aged rum, Mesma. Only 600 bottles of Mesma is available in Goa. The rum accentuates flavours of citrus, vanilla, apricot, oak, and cocoa to new heights by aging the spirit for a longer duration. 
Price: Rs 3600
---
Photo: Shutterstock; respective brands