This year, beat the scorching summer heat and satiate your sweet cravings with traditional flavours from NIC Ice Creams, a part of Walko QSR Company, which offers delicious ice creams made of 100 per cent pure buffalo milk, finest ingredients and zero preservatives or colours. 
Launched in the year 2015, with its first ice cream parlour in Pune; in 2016-17, not only did it become the first-ever natural ice cream to expand to HORECA and modern retail and trade, despite the operational shelf life challenge the category faces; but by 2017-18, it also managed to hit the online platforms via e-commerce and food-tech partners. Now, it has a presence in all major metros and over 30 cities across the country and is available in over 150 locations pan India.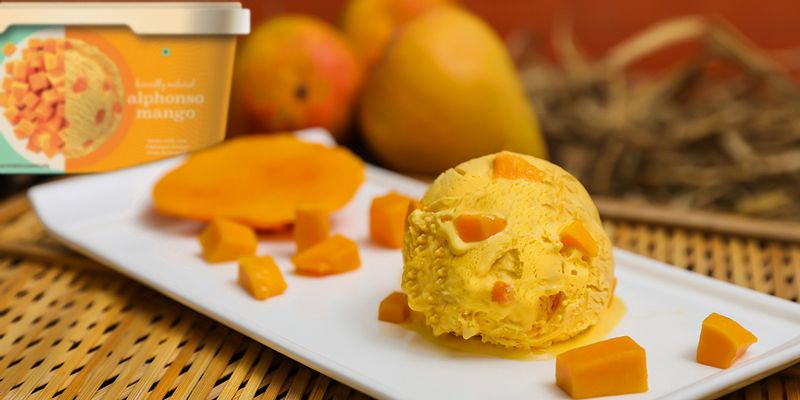 Bringing the taste of the Indian sweets in its ice creams, NIC's mithai range comprises flavours such as Sheer Khurma, Gulab Jamun, Til-Gud, Paan, dry fruit overload, Motichoor Laddu, and Gajar Halwa.  
"Creating an Indian inspirational range is a sensitive thing. It can't be too sweet, the taste has to be perfect, so that it matches the wide geographical diversity of India, and is loved by everyone," the brand says, adding that the efforts of the company's R&D team make sure to maintain the flavour profile and consistency.  
The international flavours continue to offer interesting options as well, including Sea Salt Caramel, Madagascar Chocolate, Mixed Berries, and French Vanilla. On the fruity side, Tender Coconut, Ratnagiri Alphonso Mango, Coconut Pineapple, Sitaphal and Dry fruits, are some of the options you can treat your taste buds with.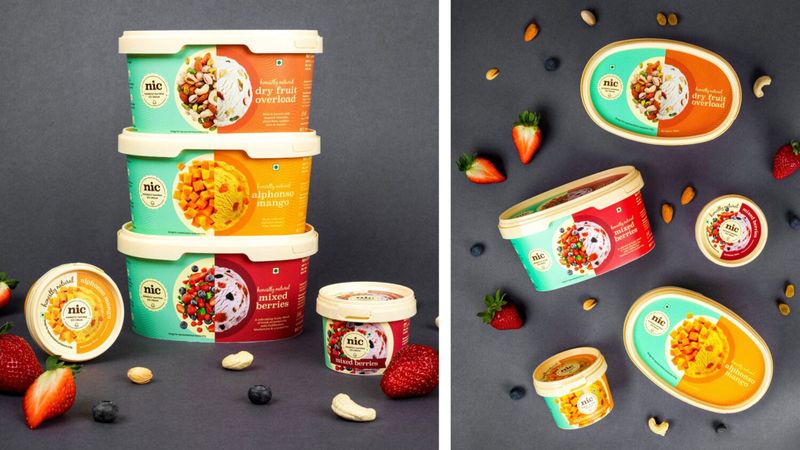 Five Bestsellers of NIC  
Madagascar 

Seasalt Caramel 

Tender Coconut 

Paan 

Mango  
New additions to the NIC list
Panipuri  

Coconut-Pineapple Ice-cream  
What makes NIC stand out in the world of ice creams is its quality, the absence of added preservatives or colours, the use of the finest ingredients, pure milk and a range of variants as mentioned earlier, including Indian mithai, international flavours, and fruits. 
In fact, in order to live up to its name, NIC works with a state-of-the-art manufacturing facility, product innovation team, and ensures multiple-level hygiene checks.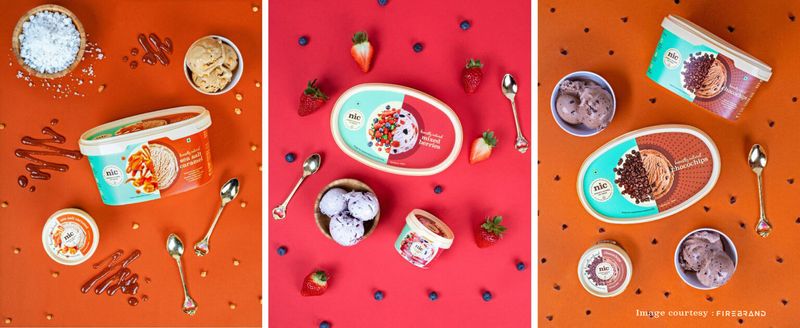 "All the ingredients are hand-picked, and the fruits are manually cleaned and whole fruits are used in production. That's why we call them 'Handcrafted Natural Ice Creams'. Since there are no preservatives in our ice cream, the shelf life of our product is just 45 days. When compared with other brands, which have a longer shelf life, it is a herculean effort to manufacture, distribute and sell our ice cream across the nation within 45 days," the brand says on its official website.  
With a 35 per cent share in the natural ice-cream category and an already successful presence in over 30 cities, the company now aims at penetrating the market further and increasing accessibility to the NIC parlours. They also have their eyes set on e-commerce as a promising platform for the future of the business. 
"E-commerce has been a strong backbone of the business and is here to stay. More than 50 per cent of our customers are accessing the e-commerce platforms," adds the brand, adding that its logistic team and channel partners, and packaging ensure that the product reaching the end customer is of the highest quality. 
---
Photo: NIC Ice Cream/ Firebrand