It's been a while since progressive Indian cuisine has taken over the culinary space, especially in Mumbai. Almost every week, there's a new restaurant in the city promising varied cuisines and exceptional casual dining experiences to experimental palates with the most sought-after food and drink pairings. Add the absolutely stunning Insta-worthy interiors to that. So, if you're looking for new eateries, we've compiled a list of all the new places in Mumbai that you must visit this month.
1. Eve, Powai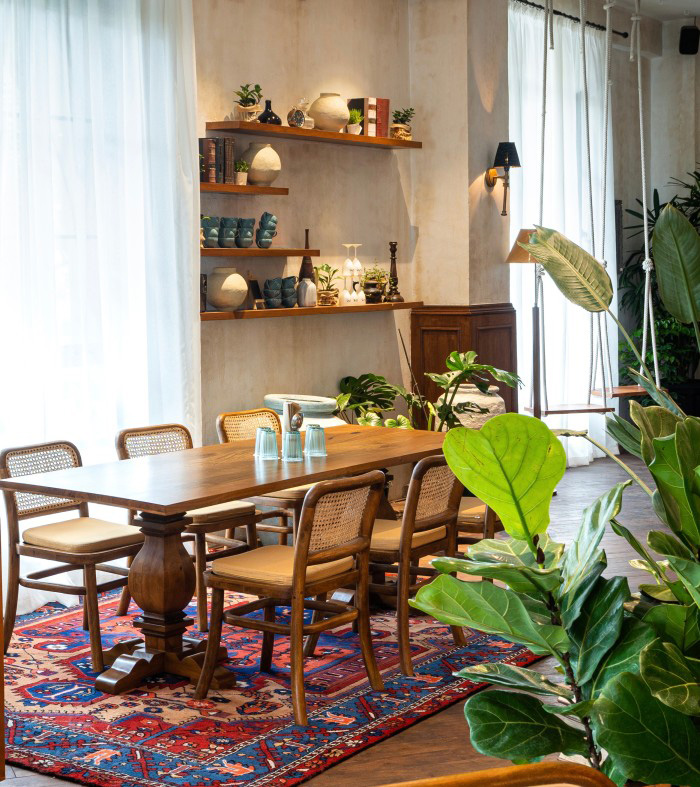 If you are a sucker for great interiors, this is where you need to be. Get ready to explode your Instagram feed with the beautiful vintage interiors of this premium casual dining space. The restaurant has a 30 ft high library wall that houses over 4,000 books — complete with a spiral staircase in the centre, cane-woven seating, royal chandeliers and fabric lamps that make for the perfect backdrop for pictures. Spearheaded by chef Sanket More, it also promises to be a game-changer in the culinary space with its sustainable food menu and zero-waste policy to support local communities. Some of their must-have dishes are brick-pressed chicken with fresco pepper sauce, pink peppercorn-infused chicken tikka, mock meat keema pav, Britain-inspired citrus fish and chips, the trio of hummus, wild mushroom risotto, and eve garlic prawns.
Address: Eve, Sentinel Building, 101, First Floor, opposite Powai Plaza, Hiranandani Gardens
2. One8 Commune, Juhu
Indian cricketer Virat Kohli's restaurant chain One8 Commune has finally launched in Mumbai. Located in the late Kishore Kumar's bungalow, it's an homage to the late singer. It's a fluid and free-spirited space that evokes nostalgia, creativity and inspiration. Steered by chef Pawan Bisht, the menu has a section called 'Virat's Favourites', with dishes such as pearl barley risotto, superfood salad, avocado tartar and mushroom googly dimsums. The beverage menu, curated by beverage manager Saurav Samanta, features unique liquid appetisers such as deconstructed picante and white chocolate punch.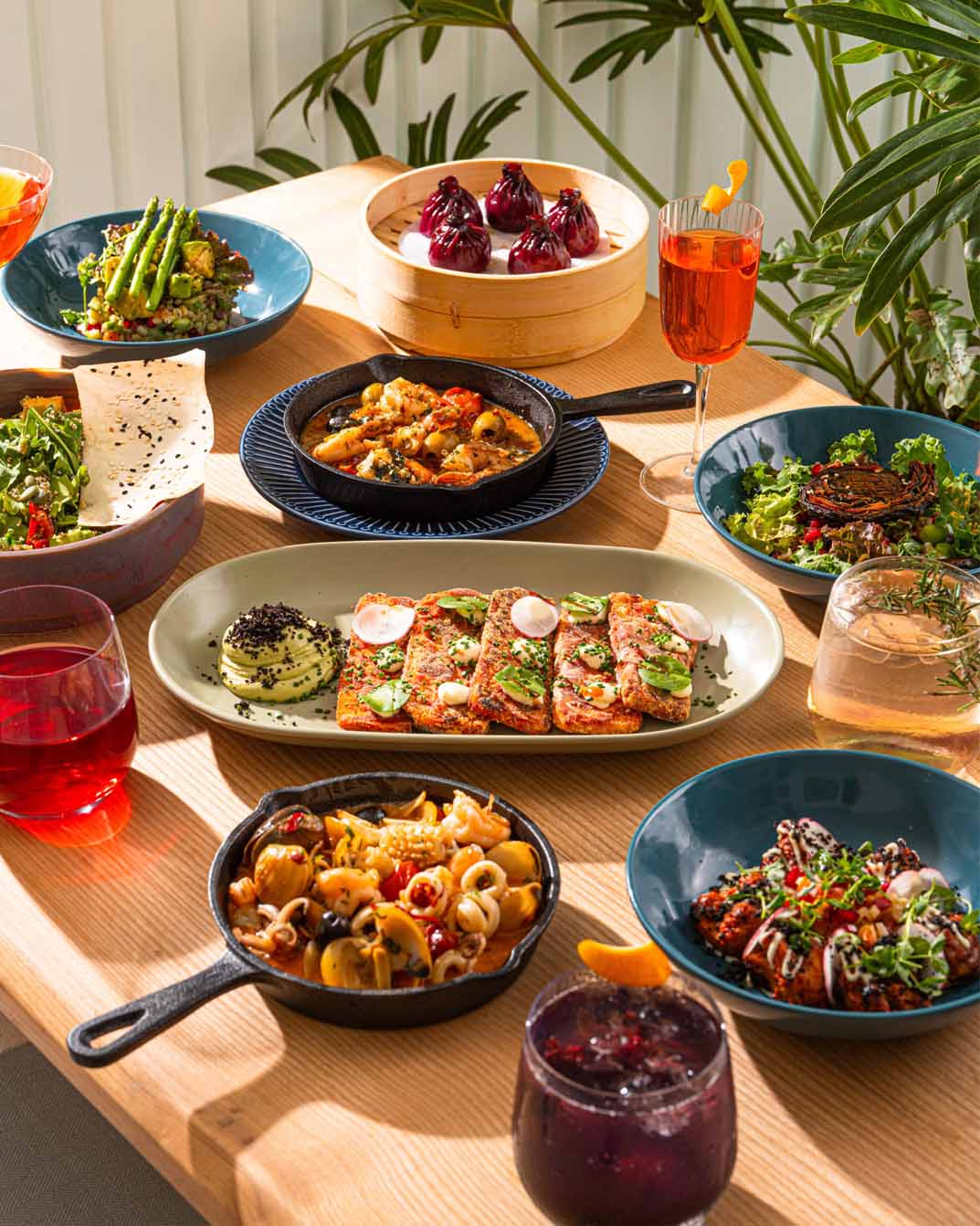 Address: 18/B, Juhu Tara Road, behind Little Italy, Shivaji Nagar, Juhu
3. Allamanda Terrace, Hotel Marine Plaza
With the concept of 'Dine under the stars', this rooftop restaurant overlooking the Queen's necklace offers delectable progressive Indian cuisine curated by Chef Kshitiz Shekhar. With mesmerising sunsets accompanied by instrumental music, one can sit back and relax beside the glass-bottomed pool. They also have a live electronic kitchen concept, and the vibe is informal, sociable and fun. Some of their signature dishes are edamame and tomatillo shorba, chilgoza murgh yakhni, kaffir lime jackfruit shami, juniper berry creamy prawns, and cajun spiced tandoor murgh.
Address: 29, Marine Drive, Opp. Cricket Club of India
4. Foo, Powai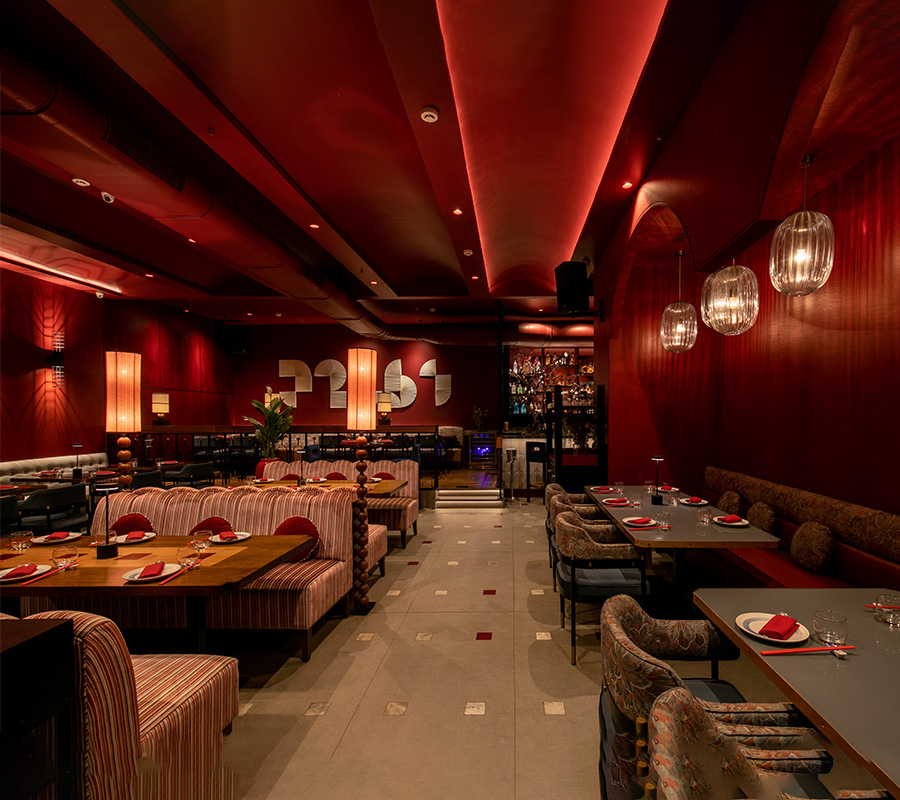 One of your favourite Asian restaurants is all set to open its sixth outlet in Mumbai in Powai. 
Promising a cutting-edge dining experience, it features rows of tall arches on the wall and ceiling, a well-stocked bar clad with monolithic geometric form and their signature cherry blossom tree perched on the bar top that sets the perfect vibe. Some of the must-try dishes are truffle togarashi black rice maki, peruvian lobster roll, charcoal har-gow gold dust, truffle lobster dumpling, cottage cheese, foo chilli oil, foo blue butter Japanese fried rice and foo yellow curry. Don't miss out on their newly launched dessert platter, Mount Foo-ji, a perfect closure to your meal. 
Address: Foo, Ground Floor, B-Wing, Delphi Building, Orchard Ave, Powai
5. All Saints, Khar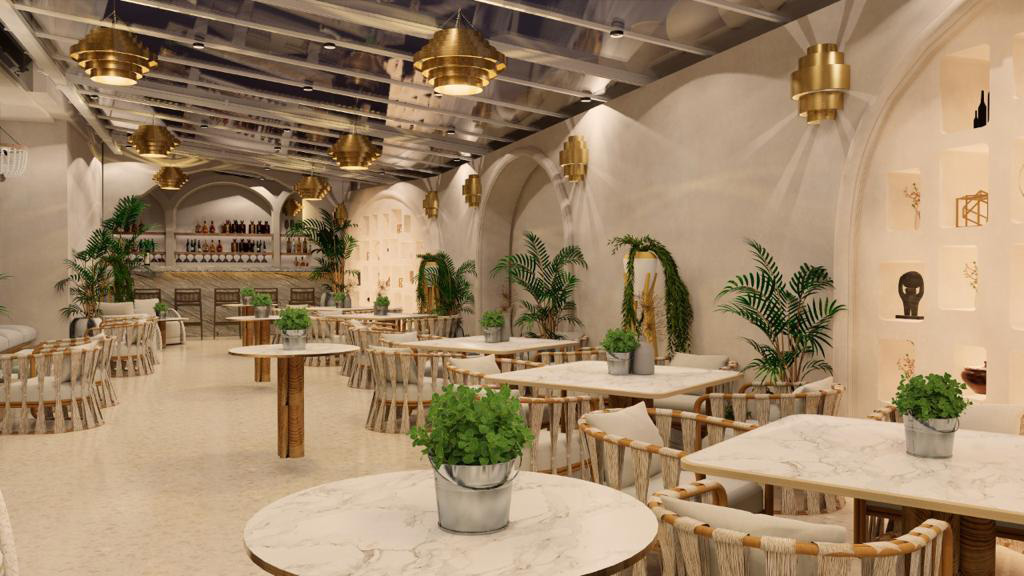 With the aim to create a zone where you can be yourself, a saint or a sinner, All Saints is a progressive culinary restaurant and one of the first restaurants in the city to have three bars. The soft lighting and smooth, intricate fabrics, relaxing music and the refreshing aroma of the cuisines just add to the relaxing vibe. The drinks menu, which is the restaurant's highlight, features special cocktails such as The Nutty Sin — combined with Bourbon Whiskey, Hazelnut and flavour of cacao; Sip of Yum — a cocktail that will overwhelm your senses with its fruity yet delicious flavours of strawberry, white chocolate syrup and vodka; and Moon of the Faith — a delightful cocktail with the hue and sweetness of lovely apricot and flavours of angostura, amongst others.
Address: Plot-757, Swami Vivekananda Road, Khar, Ram Krishna Nagar, Khar West
6. Bloom, Bandra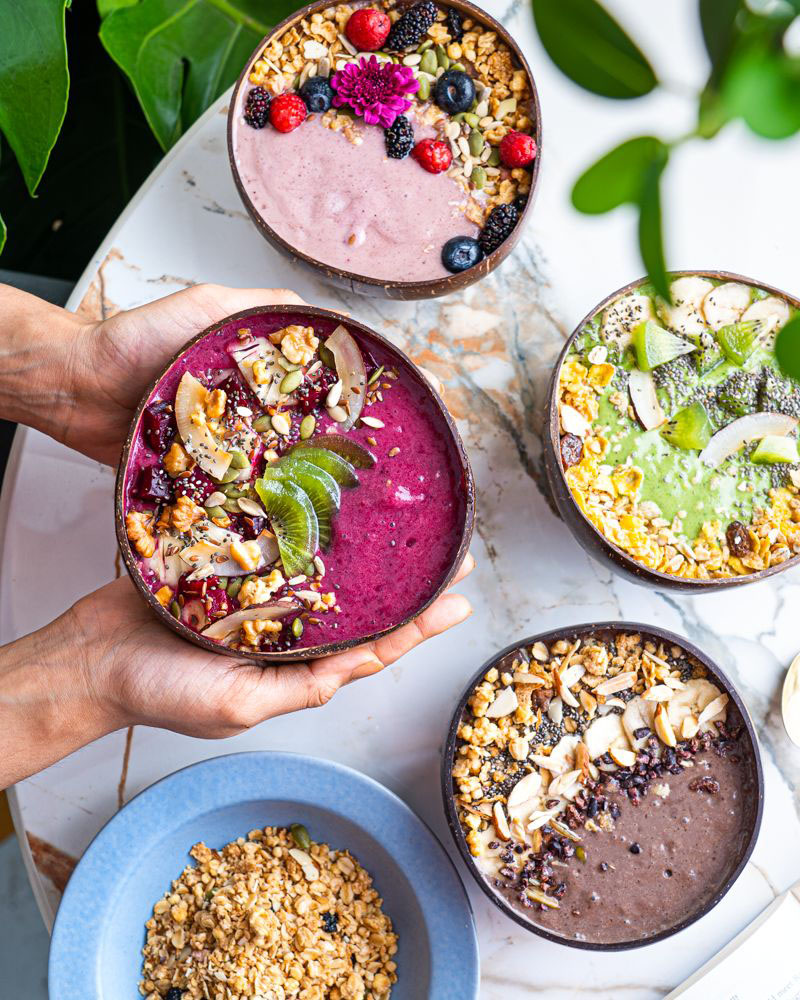 Vegans don't feel left out. This new quaint and chic cafe in Bandra is serving delicious healthy meals that are gluten-free, vegan, diabetic-friendly, PCOS-friendly, keto-friendly and millet-based. Drawing from the philosophy of 'you are what you eat', chef Rahul Desai helms the menu which features dishes such as signature zen avocado toast, signature rainbow pizza, plant-based keema pav, basil pesto cottage cheese sandwich, pearl barley risotto, and so much more.
Address: Bloom, Shop No. 5, Carlton Court, Plot No. 139, Junction of Perry & Pali Road, Bandra West
7. Taftoon Bar & Kitchen, Powai
Taftoon Bar & Kitchen is all set to open its second outlet in Mumbai, in the bustling Hiranandani Gardens area, with a diverse and unique menu. Taking its inspiration from Kabul to the ancient site of Chittagong, the menu is an ode to the flavours of the Grand Trunk Road, Asia's oldest highway. Don't miss out on their warm and filling saffron and cardamom-infused freshly leavened flatbread that is sure to take you back in time.
Address: ​B-Wing, Delphi Building, Restaurant 1A Binge Central, 1st Floor, Orchard Ave, Hiranandani Gardens, Panchkutir Ganesh Nagar, Powai, Mumbai
8. The Conservatory, Juhu
Decked in a muted colour scheme, natural elements and mushroom-shaped handcrafted light installations, it definitely makes for one of the most Insta-worthy restaurants in the city. The menu is inspired by Southeast Asian cuisine with a twist of European tapas and features dishes such as pomelo and lychee ceviche, Phuket bhel, wasabi salmon tartare and tom kha ceviche. Some of their must-have small plates are eggplant lonche tacos, chimichurri grilled prawns and egg and cheese pide from the wood-fired oven.
Address: No 549, Shop no G-9 -A& B CTS, 5, AB Nair Road, Juhu
 
Photo: One8 Commune; Featured brands