"Pretty nerve-wrecking," that's how Mithilesh Vazalwar, winner of the 2022-edition of India's National Barista Championship would like to describe the annual competition—which returned to the stage after a gap of four years. Vazalwar, a certified Q-Grader, roaster, brewer, and founder of Corridor Seven Coffee Roasters, will now compete with some of the world's best baristas from across the world at the finals that will be held in Melbourne in September. Needless to say, Vazalwar is busy figuring out paperwork, visas etc. "I need to practise some more," he chuckles over a telephonic interview with Zee Zest.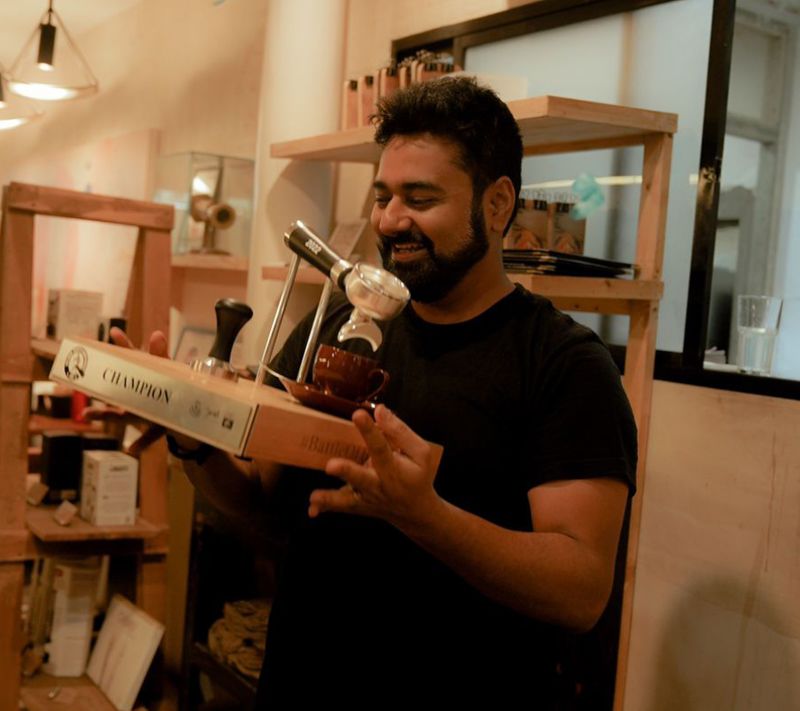 The competition which was held in Bengaluru was by no means simple. "This is not just about making coffee; it's about knowing coffee," explains the national champion, adding: "In 15 minutes, you have to prepare four espressos, milk beverages, and signatures, each. And you can't just make something and serve. Your drink should show how well you know coffee and how deep is our knowledge." 
For the espresso, Vazalwar had zeroed in on the N72 coffee that comes from Riverdale estate in Yercaud. "I have been working with them for the past five years and their bean has definitely improved. I was quite certain that I wanted to use their coffee for my espresso. That's the thing: you have to have a concept behind what you are making and why. There has to be some sort of a script that connects with the beverage," he says.
The espresso that he made featured notes of malic acid and green apple, and the milk-based drink was a delightful combination of white chocolate and macadamia nuts. For his signature, it was all about caramel and salted caramel. "For me it was about showing how coffee can be so much more than just coffee," he adds.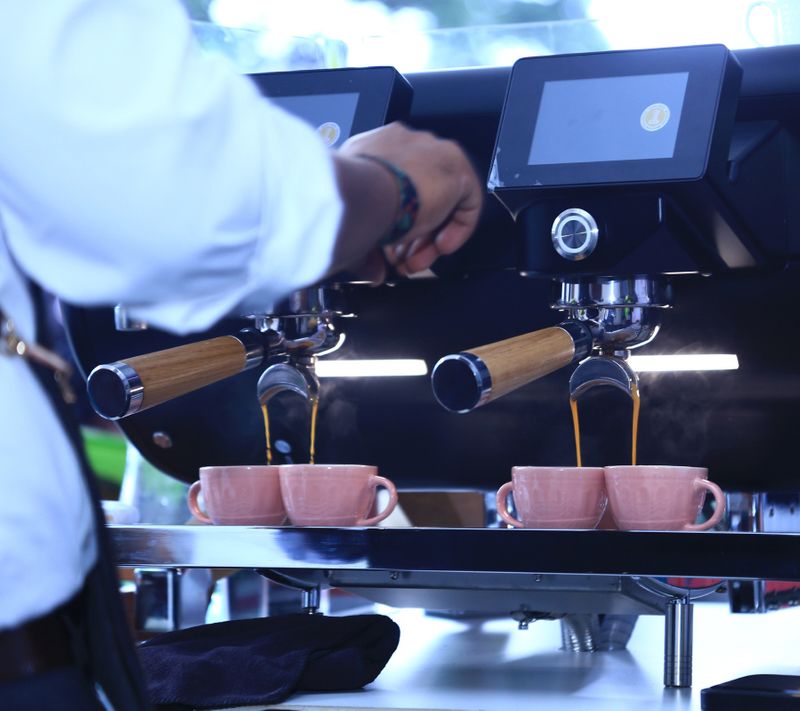 With only 15 minutes to prepare and serve a total of 12 beverages, one needs practice. "There is this concept called blocking where you dedicate one word to the thing you're making and keep repeating it when you're doing it, so that you remember everything when the time comes; it's almost like a one act play," Vazalwar adds while explaining his process, because there is no script from which he can read, everything he says when he's introducing the drinks to the jury has to come from memory.
What is a barista without some feedback? While the judges are not allowed to engage with participants during the competition, they did get back to him later about how the coffee in his signature beverage could have been more intense. "And given that two judges had the same opinion, it's something I really need to look into." 
With less than a month left for the finals, he is looking forward to the finals, he says, "The concept I am looking at, I just think it's a bit tricky. So, I might use the same beverage but see what more I can do to elevate them."
This was the 20th edition of the National Barista Championship, which is organised by The Coffee Board of India in association with SCAI and the United Coffee Association of India. Held at Orion Mall Bengaluru this year, the competition saw 59 registrations which eventually trickled down to top six contestants battle it out for a seat at the finals. 
---
Photo: NCB