Chandigarh, the capital of Haryana and Punjab, is a Union Territory and was the first city to be designed after independence. Our first Prime Minister, Jawaharlal Nehru had manifested Chandigarh as the most beautiful city to visit. The city is also known as a beautiful city because of how it is planned.
Chandigarh is culturally rich with a blend of heritage, nature reserves, architecture and modern civilization. According to the latest statistics, it is also one of the cleanest cities in the country.
But, along with its beauty, it is also famous for its culinary variety. Food is a major part of the culture of Chandigarh and the people of Chandigarh take a lot of pride in it. So, if you are a foodie, this is your paradise.
Selecting just a few restaurants in a place where everything is finger-licking good is difficult. But we have curated this list of 6 places where you can find the best street food in Chandigarh.
1. Gorge on golgappas at Garg Chaat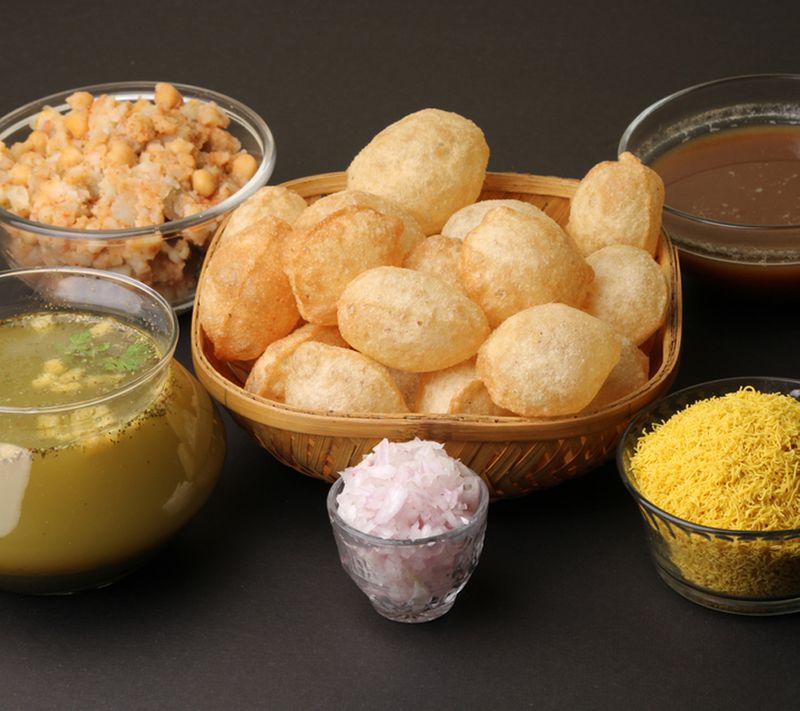 Who does not like spicy little golgappas or puchkas on any given day? This all-time favourite street food's taste is even more enhanced at Garg Chaat. They have a variety of options in chaat but their specialty is a plate of perfect pani puris that can be customised according to your preference. Although they usually have a long line waiting to savour their treats, the food here is worth the wait.
Locality: Sector 23
Timings: 11 AM to 9 PM
Cost: Less than INR 100
2. Devour patisa at Sindhi Sweets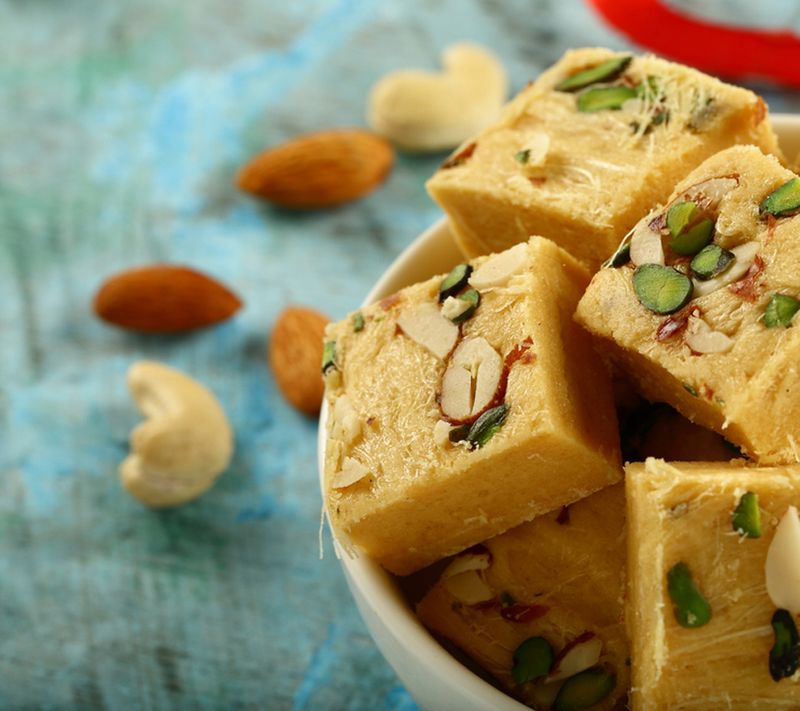 One of the most loved places for sweets and street food in Chandigarh is Sindhi Sweets. You can eat a plate of golgappas, patisa or any other chaat you wish, they have it all. They specialise in seasonal sweets and the waiting time could be a bit long but you cannot miss their food.
Locality: Sector 17
Timings: 9 AM to 10:30 PM
Cost: INR 250 (approx.)
3. Savour fast food at Gopal's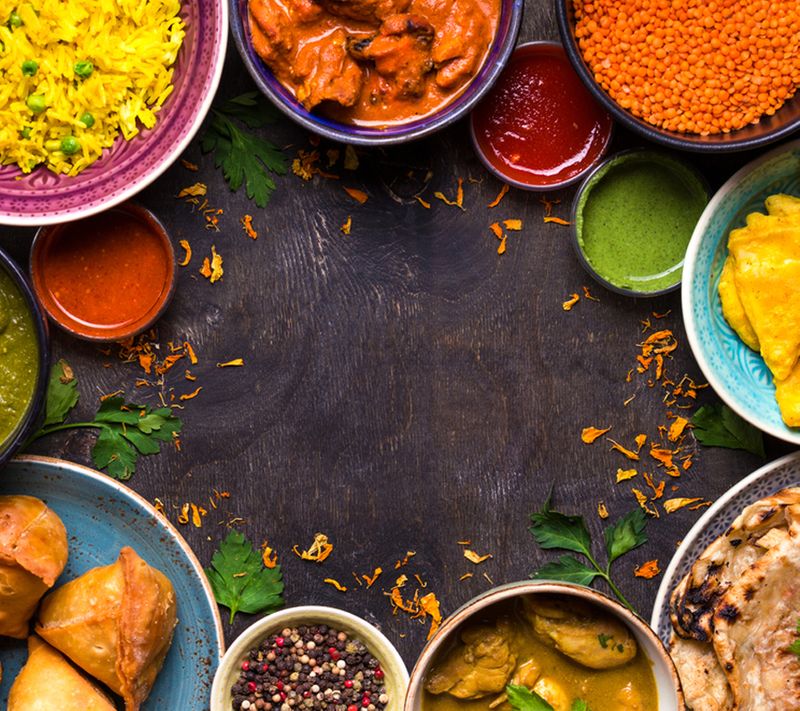 If you are a vegetarian and want to eat some yummy fast food, this is where you must go. They serve North Indian to South Indian delicacies and also a few continental dishes like pasta and pizza. It is also said to be one of the best restaurants for Chinese food. So, make sure you try one of the best restaurants in Chandigarh.
Locality: Sector 35
Timings: 10 AM to 10 PM
Cost: INR 500 for 2 people (approx.)
4. A touch of South at Indian Coffee House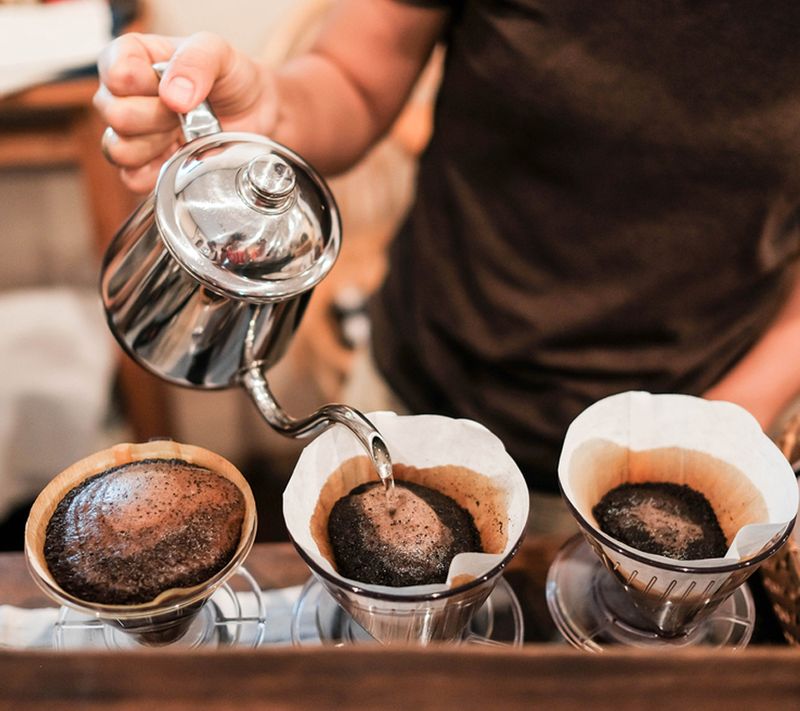 If you are looking for the best South Indian street food in Chandigarh, we got your back. Indian Coffee House will make you travel back in time with its architecture, decor, crockery and china and their serving staff dressed in white. They specialise in South Indian foods like dosa, vada and idli. If you are a coffee lover, their filter coffee is a must try too.
Locality: Sector 17
Timings: 9 AM to 10 PM
Cost: INR 200 (approx.)
5. A stuffed kulcha at Brothers Amritsari Kulcha Hub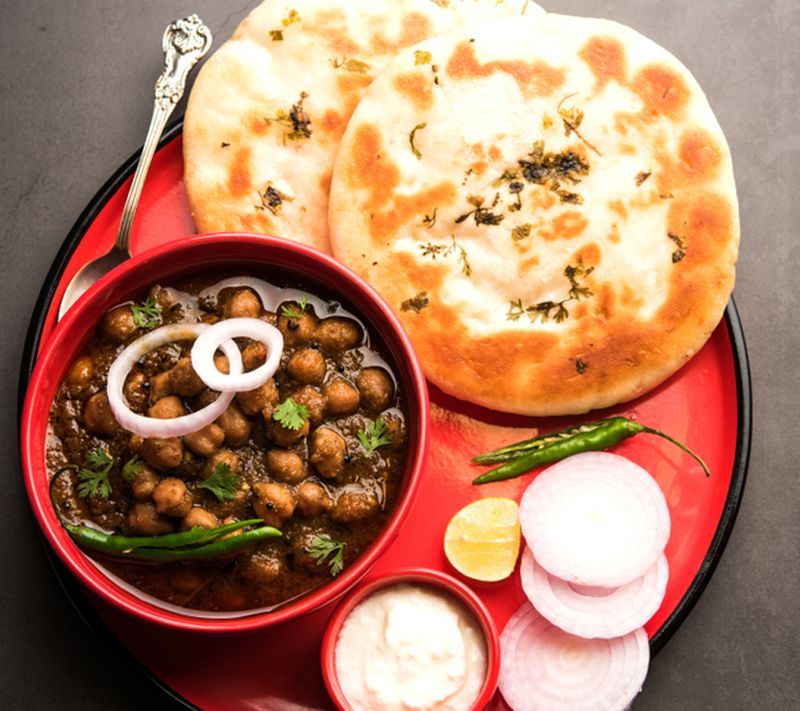 A Chandigarh famous food is Amritsari Kulcha. This place has the most amazing stuffed kulcha served with chole. You can have kulcha stuffed with cottage cheese or potatoes, glazed with spicy masala and cooked on a traditional tawa. It's best served and eaten hot with some pickled onions on the side and a tall glass of lassi to end the meal.
Locality: Sector 9C
Timings: 9 AM to 9 PM
Cost: INR 200 (approx.)
6. A plate of paranthas from Babaji Ke Paranthe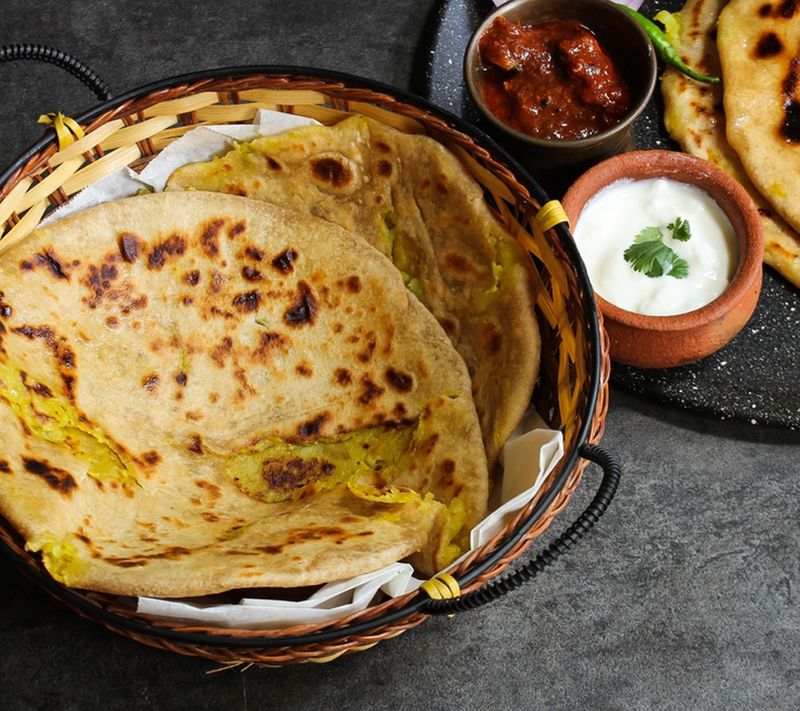 For those midnight cravings and never-ending hunger pangs, Babaji ke Paranthe always comes to the rescue. Their specialty is eggs with a mighty big paratha. It is considered to be one of the best street foods in Chandigarh and people also visit the place to marvel at the skills of the old man (babaji) who makes the parathas with a lot of flavour and love.
Locality: Sector 16
Timings: 10 PM to 4 AM
Cost: INR 150 for 2 (approx.)
It was not an easy task to curate a list of the best street food in Chandigarh as the place is bustling with amazing food in every nook and corner. But if you are a foodie, and discovering yummy food is your passion, you must visit these places to devour some of the best street food in Chandigarh. 
---
Photo: Shutterstock