India's first planned city, Chandigarh is known for a lot of things. Its perfectly knit transportation, urban homes, swanky malls, lush gardens and thrilling adventure parks. The city is a hub for development and there is no dearth of places to kick up your socks and unwind. The water parks in Chandigarh are zones that offer unlimited fun, exciting water rides, leisure pools and lip-smacking eateries. Adults or kids, no matter what your age, you can expect to make many memories. Spend a sunny day indulging in fun activities as you drench yourself in the pleasantly cool waters of the amusement parks in Chandigarh.
Offering a little something for everyone, these water parks near Chandigarh and those in the city are a must-visit.
1. Funcity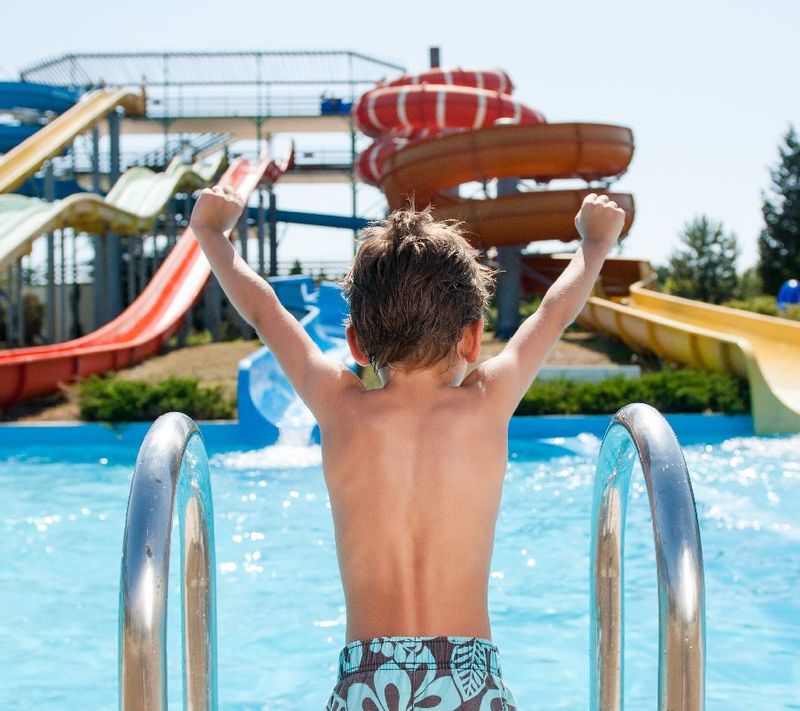 The Funcity water park in Chandigarh is the perfect spot to hit on warm sunny days. Packed with fun, children-friendly rides and activities, it is one of the most popular theme parks in the city. Lavishly spread over 43 acres, Funcity has a lazy family pool where you can sit back and relax as you watch the little ones stir up a storm at the artificial waterfall. Cruise along the river before jumping under trickling raindrops at the aqua dance and jive to the latest tracks for a relaxing but fun-filled family day.
2. Thunder Zone Amusement and Water Park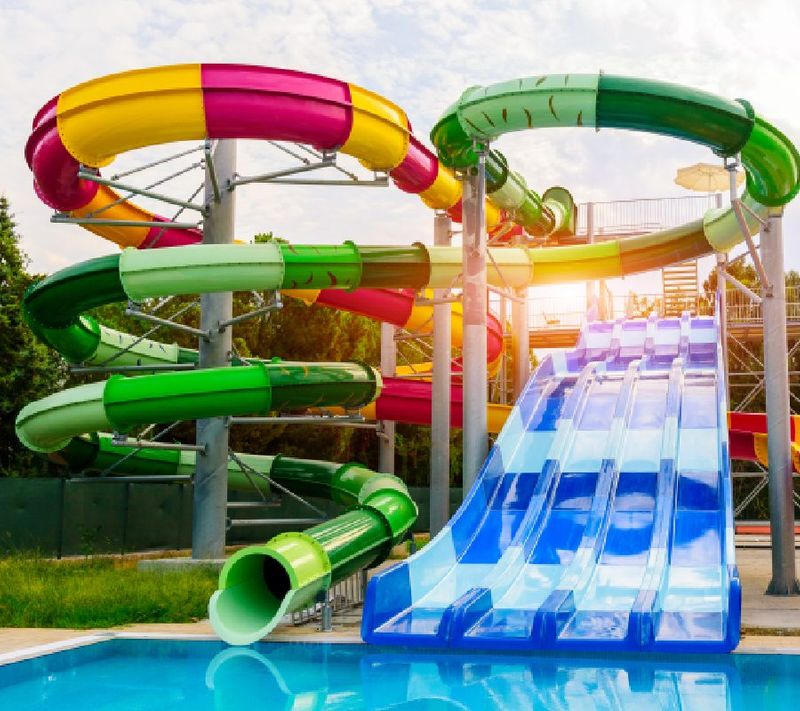 A little outside Chandigarh, this water park in Mohali is nothing short of spectacular. Thunder Zone Chandigarh boasts 12 thrilling rides for children and adults. With lazy leisure water slides and four spacious pools, this action-packed park sprawls over 11 acres and is one of the best in the Chandigarh-Mohali region. 
3. Aqua Village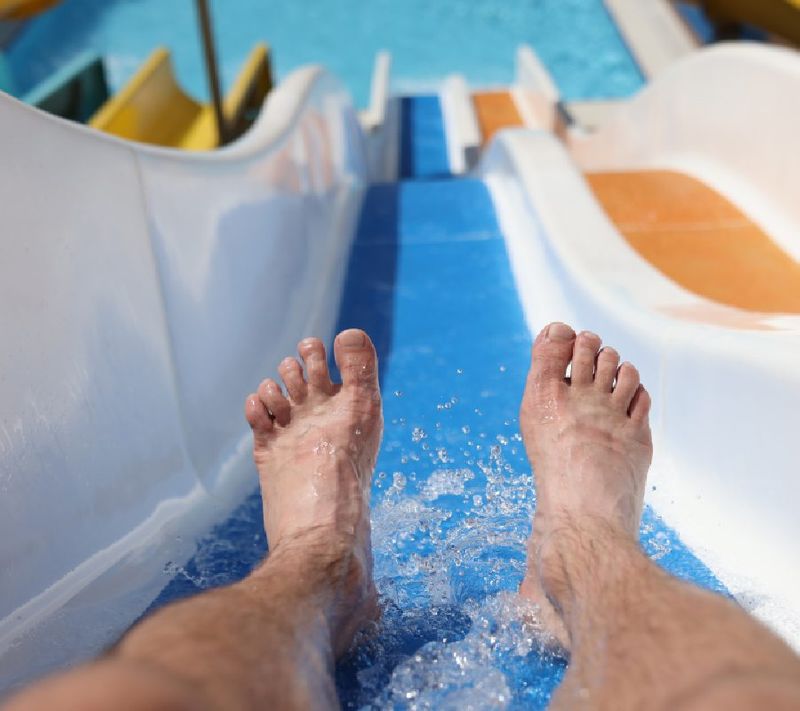 Aqua Village water park in Chandigarh is tucked in the Pinjore area, a little off the city route. The park's dramatic water slides, lively water pools, meandering slides and mysterious water tunnels make it a popular weekend getaway spot for locals and tourists. Offering riveting vibes in the free fall ride, if you want to be a daredevil, try their dark tunnel and red fall water slide for a stimulating experience.
Water parks near Chandigarh
1. Sadhupul River Water Park
At the Sadhupul water park near Chandigarh, you will have a variety of things to do. Ranging from exciting slides to camping by the river bank, this small but rip-roaring water park falls between Solan and Chail, two beautiful Hill Stations Near Chandigarh, by the Asan river. For adults that wish to simply unwind amidst nature, there is a cafe in the park where you can sip on coffee, munch delicious snacks and admire your little ones frolicking in the water.
2. King Kong Water Park
The King Kong water park is a wonderland for people of all ages. Boasting 20 exclusive water rides, this luxurious theme park has everything from activity to wave pools, slides and rain dance areas, and dry adventure rides. Located on the Khanpur Kolian NH1 bridge, a day at the King Kong water park will leave you feeling invigorated with dizzying fervour.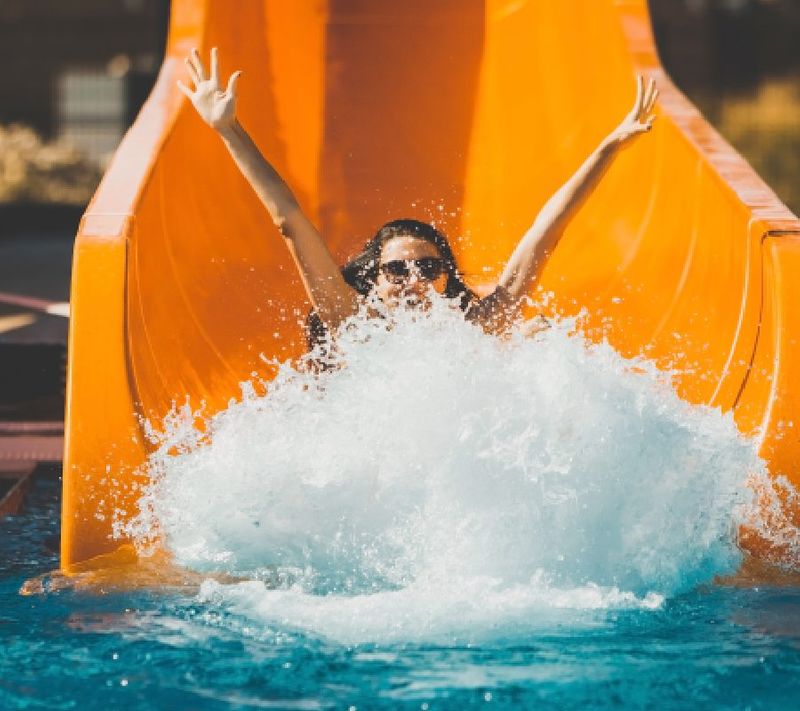 3. F2 Raceway Water Park
Dive into the splash pools of the F2 Raceway water park near Chandigarh for an exhilarating weekend with the family. An amusement cum water theme park, F2 Raceway near Chandigarh will ensure you have the time of your life slithering down body slides, lounging in the water pool and exploring the park. For more adventure-packed thrills, head over to the dry rides that will leave you screaming with excitement. Located in Barewal Awana, this is one of the best water parks near Chandigarh.
4. Hardy's World Amusement & Water Park
Located on the Ludhiana–Jalandhar G.T. Road, a day at Hardy's World Amusement & Water Park is the best way to spend your weekend. Bundled with thrill-seeking activity, speed and body slides and water shoot spots, the park is a one-stop destination for adventure enthusiasts. Lather on sunscreen and dive into the multi-activity plunge pool as you splash, slosh and slop your day away.
5. Harleen Water Fun Park
Looking for an escape from your daily life? Located on the outskirts of Chandigarh city on the Jalandhar-Hoshiarpur highway is a water wonderland. The Harleen Water Fun Park has a 250 feet long water slide, six swimming pools with separate pools available for women and children, a rain dance zone and splash pools. A perfect weekend getaway spot with the family, a day here will rejuvenate you for the week ahead.
If you are in the high-spirited city, check out these 8 water parks that will leave you tired but smiling as you take home memories for a lifetime. Spend the rest of your weekend exploring Pubs In Chandigarh because the city knows how to party. 
---
Photo: Shutterstock