You either love crabs or hate crabs. A seafood delicacy not for the faint-hearted, eating crabs is an art, mastered over time and with experience. If you are a sucker for the sweet and delicate flavour of crabmeat and don't mind the messy-yet-enjoyable process of digging, scooping and breaking, let this list of crab recipes inspire you to indulge in the monsoon delicacy.
It's quite the irony, though, that eating crabs at a restaurant burns a hole in the pocket without providing much comfort, in terms of ease of eating, albeit with a legit army of crab cracking tools. The clawed crustacean – made popular by seafood joints on the west coast, like Mahesh Lunch Home and Gajalee – is a common item on restaurant menus today.
However, several coastal communities have their own recipes and spins that include preparations ranging from sweet-savoury staples to fiery curries that you can easily make at home. The seafood is also a rich source of chromium, which helps keep diabetes under check. Plus, crab meat is loaded with omega 3 fatty acid and good cholesterol.
Types of crabs
Depending on your region and topography, you may have access to only select varieties of crab. The crustacean has many variants, each offering something different. Let's take a quick look at the types of crab you can cook with.
Blue Crab
Popular in the US, blue crabs are typically small and best enjoyed boiled or lightly spiced. They are perfect for soups and crab cakes.
Dungeness Crab
These are larger in size and are best suited for curries. You need to cook them whole by plunging them headfirst into boiling water and might have to wait a while since they take about 20 to 30 minutes to cook.
Horseshoe Crab
Called so because of their similarity to a horseshoe, this variant is found on the Atlantic and Asian coast. While they can be cooked and eaten, their meat-to-shell ratio isn't great.
King Crab
One of the most sought-after, king crabs can weigh up to 25 pounds and measure up to 10 feet. Despite their size, though, only about one-fourth of it is edible. They have clean, white meat inside and a reddish exterior. You'll find them on many beach-state restaurant menus.
Peekytoe Crab
Little is known of this exciting variety, which is mostly sold as a by-product of lobster fishing. These small crabs, also known as sand, rock or bay crabs, are best enjoyed in preparations that are simple, yet bold.
Snow Crab
These have pointy, spindly legs – hence the name. They are popular for crab leg dishes and taste sweet with a subtle briny flavour.
Mud Crab
A common variant in India, mud crabs are pretty versatile when it comes to cooking. You can boil, steam or poach mud crabs to extract moist and sweet meat, most of which is found in the crab's body and legs.
Cooking with crabs
Because of how expensive crabs are, it's one of those things that you must mentally prepare for, whether you're eating or cooking with. While cooking crabs is relatively easy, make sure you learn how to clean them from a pro.
If you have a source that delivers fresh catch to your home, give them a call and bookmark your favourite recipes to try from this list!
1. Goan Crab Curry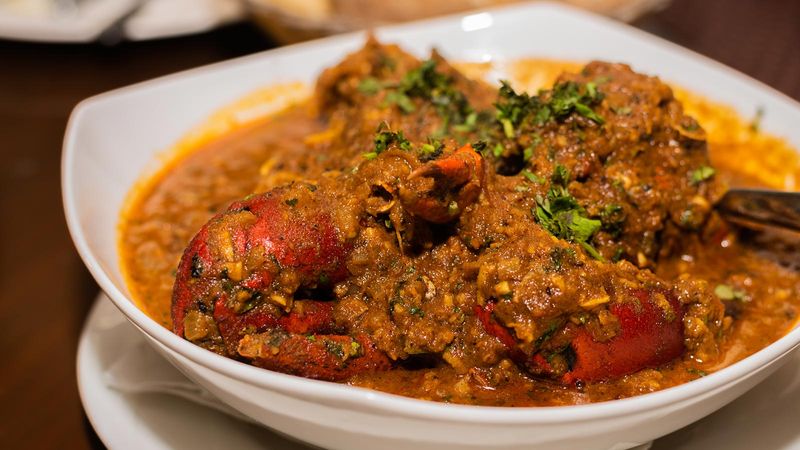 The Goan crab curry is a wonderful combination of flavours. A rich gravy featuring coconut milk and tamarind paste is flavoured with whole masalas such as cardamom, cumin and coriander seeds to give you a delicious broth, into which the crabs are dunked and cooked.
2. Sri Lankan Crab Curry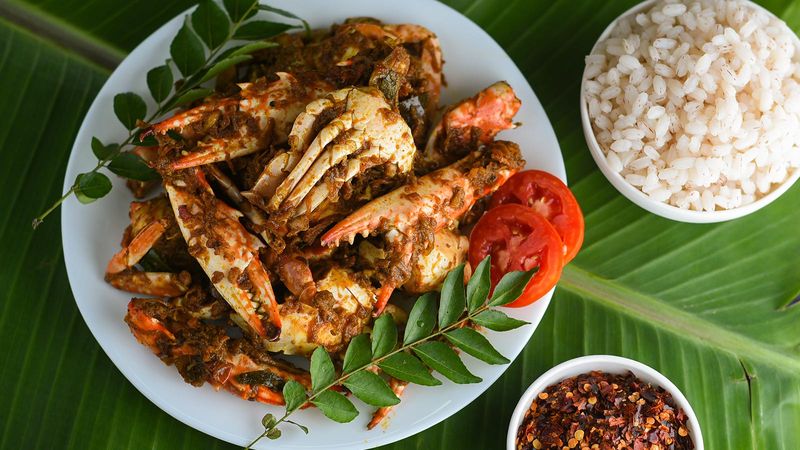 Fresh blue swimmer crabs are used in Sri Lanka's flavourful crab curry, which though similar to many Indian recipes, with respect to its use of tamarind and coconut, also features the liveliness of pandan leaves, cayenne pepper, a Sri Lankan curry powder and interestingly, makes use of drumstick leaves as well!
3. Malvani Crab Curry
The west coast's love affair with seafood is no secret and when it comes to coastal cuisine, Malvanis champion it. No surprises then, that the region has its own crab curry aka kurlya rassa. For it, black mud crabs are cleaned and boiled till the crustaceans turn bright orange. It is then, cooked in a delicious onion-and-coconut gravy, flavoured with both wet and dry coconut, cardamom, star anise, poppy seeds, cinnamon and garlic.
4. Maharashtrian Crab Curry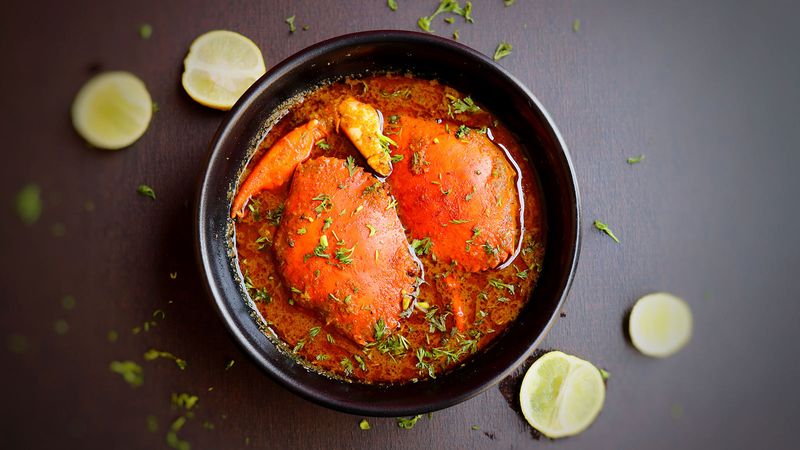 Another delicacy from the Malvan region, sometimes reductively called Maharashtrian crab curry or kekda masala, is made with a host of spices, tempered in oil and cooked with fresh coconut and coconut milk. With a slightly heavier body than the kurlya rassa, kekda masala is a piquant delicacy ubiquitous across Maharashtra's famed lunch homes.
5. Kerala Crab Curry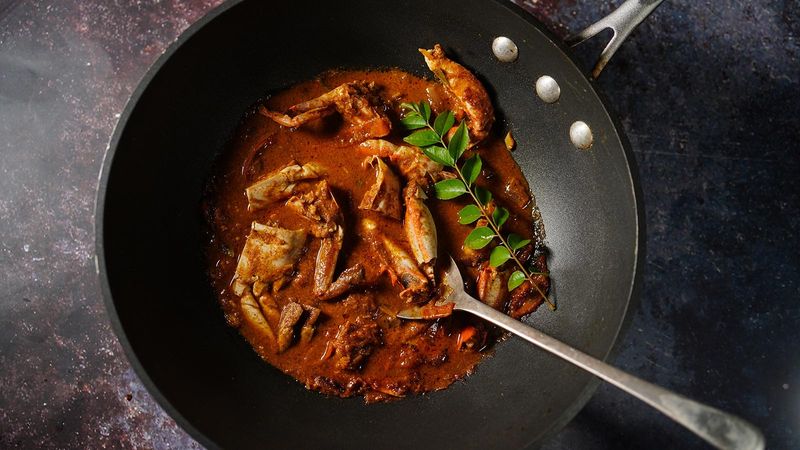 Kerala's crab curry, traditionally called njandu curry, bears resemblance to its Malvani twin, in that, this recipe, too, makes use of similar spices and coconut milk. But Kerala's version comes with the added kick of kudampuli, a dried tamarind native to the Malabar coast!
6. Kolhapuri Crab Curry
Coriander seeds, peppercorns, cloves, nutmeg, cinnamon, star anise, cardamom pods, cumin seeds, dry red chillies and poppy seeds are dry roasted on a tawa to form a fiery spice mix, which is then used to flavour Kolhapur's traditional crab curry. Spiked with the sourness of tamarind and stirred with the sweetness of coconut milk, this Maharashtrian delicacy is a must-try.
7. Bengali Crab Curry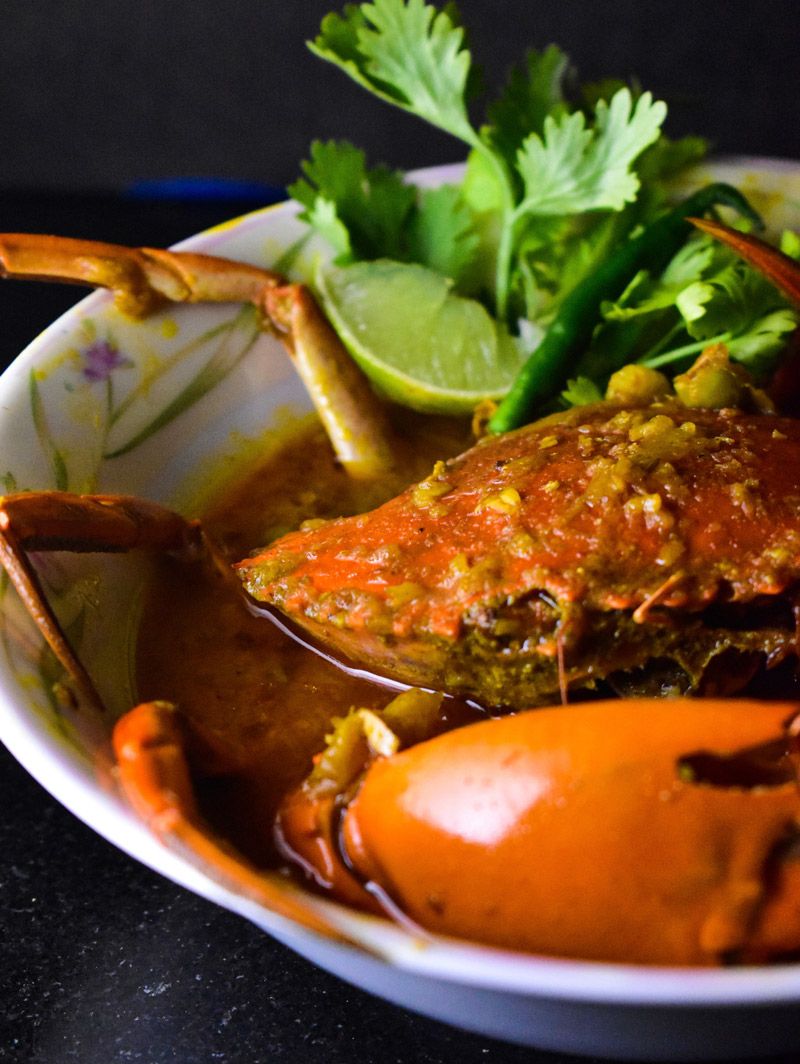 Bengal's crab curry, also known as kakrar jhal i.e. Bengali spicy crab, offers the dual comfort of ghee and mustard oil. The gently spiced curry, made with a handful of kitchen staples boasts bold flavours, a touch of Bengali garam masala and a few sliced potatoes for added joy.
8. Odia Crab Curry
Kankada jhola is a coastal delight that combines the crusty-sweet flavour of mud crabs with a thin gravy (or jhola), emboldened by the kick of cinnamon, cardamom, bay leaves and garlic, all cooked in mustard oil, much like its Bengali counterpart. For this recipe, you'd have to get dirty and break the crab into smaller pieces.
9. Chettinad Crab Curry
Nandu masala or Tamil Nadu's crab masala makes use of blue crabs. The delicious recipe boasts an array of flavours borrowed from kasa kasa or poppy seeds, coconut, fennel seeds, cardamom, chillies and other spices, alongside kallu uppu or Tamil Nadu's own kosher salt. The preparation makes use of whole crabs that come coated in a rich, semi-dry gravy – perfect for the rains along with a bowl of steaming hot rice.
10. Mangalore Crab Curry
The crab curry from this coastal state of Mangalore comes draped in a luscious gravy of grated onion, tamarind, coconut and the herbaceous goodness of curry leaves. The combination of tangy flavours from the tamarind marries the creaminess of the coconut perfectly and is further solidified with a mix of spices, such as saunf, fenugreek and cumin, coriander and mustard seeds.
---
Photo: Shutterstock