Rushing to pick the small, ripe, ghota mangoes that fell from the trees on a windy day in Chimbel, Goa, to make sansav, a mango curry with coconut and mustard seeds, paired with rice, is how Goa-born, food enthusiast, Deepali Desai, remembers the Goan monsoons with fondness. It is the season for relaxation and good food.
As rains lash the Western coast, pictures of bhajiyas, masala chai and momos, flood social media platforms across India. Goa too celebrates the monsoon season with flourish turning to local produce, for conjuring up wholesome and delicious meals.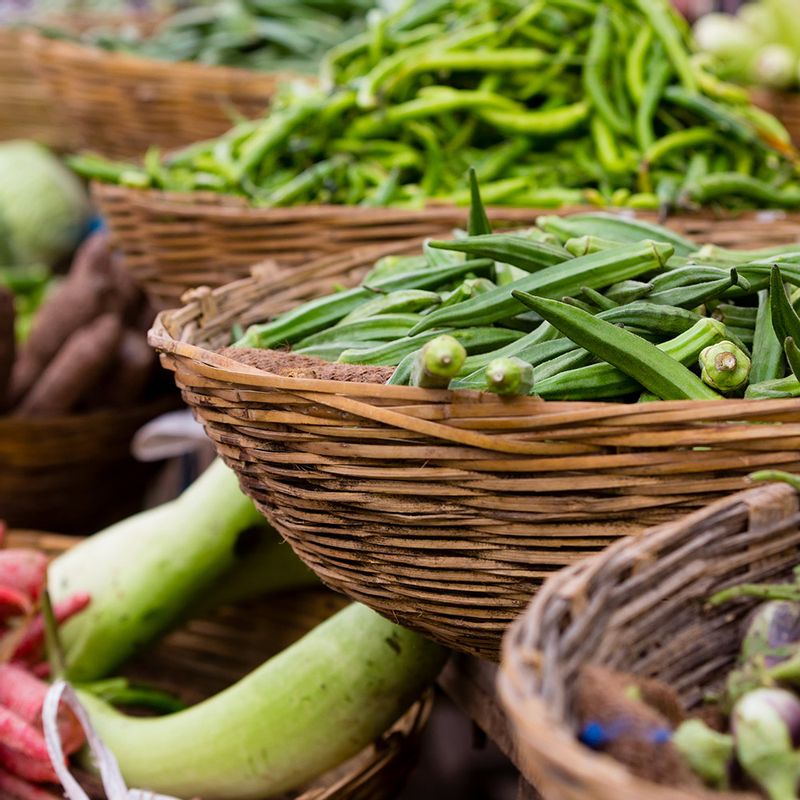 Maskachi bhaji (drumstick leaves), taikhilo or taukullo (wild leafy greens), akur (bushy marsh fern), kuddukechi (green leafy amaranth), are some of the locally grown vegetables that enter the market during the season. Bende (ladyfingers), gonsaalemo (ridge gourd), vainguem (brinjal), are sold by village women on roadsides. Grown naturally without any pesticides, these are healthy and thus, sought after.
"Monsoons in Goa, call for a variety of food. From local cucumbers to wild mushrooms and green leafy vegetables, we make the most of nature's bounty," says Desai. "These are skillfully integrated into our diets. From tavsali, a cucumber cake to a spicy Xacuti made with wild mushrooms instead of the usual chicken, or mutton and fritters using leafy vegetables, like taikhilo (wild leafy greens)or even adding these to lentils. Jackfruit or phanas, our local hero, is eaten in various forms throughout the year, but in this season particularly.We relish the seeds which are boiled and consumed as an evening snack or added to masoorcho ros (whole brown lentil curry made with coconut) for an additional crunch."
Goan Chef Khabir Moraes echoes her sentiment. "I believe in a seasonal diet and monsoons never fail to deliver. From various gourds to leafy spinach, to highly nutritious amaranth leaves (tambdi bhaji), eggplants, beans and native edible mushrooms, we get them regularly in the monsoons. Most Goans have a backyard, and these vegetables do not need much attention."
Goans prepare well for the monsoons. Provisão or provimento in Portuguese that translates to provisions, is a way of life for them. This week-long fest at the end of May, is when they bid farewell to summer and begin to stock up for the rainy season. In earlier times, when refrigerators didn't exist, people used to store masalas, grains, kokum, vinegar, coconut and dry fish, to see them through the monsoon months and most continue to do so even now.
Fret not, carnivores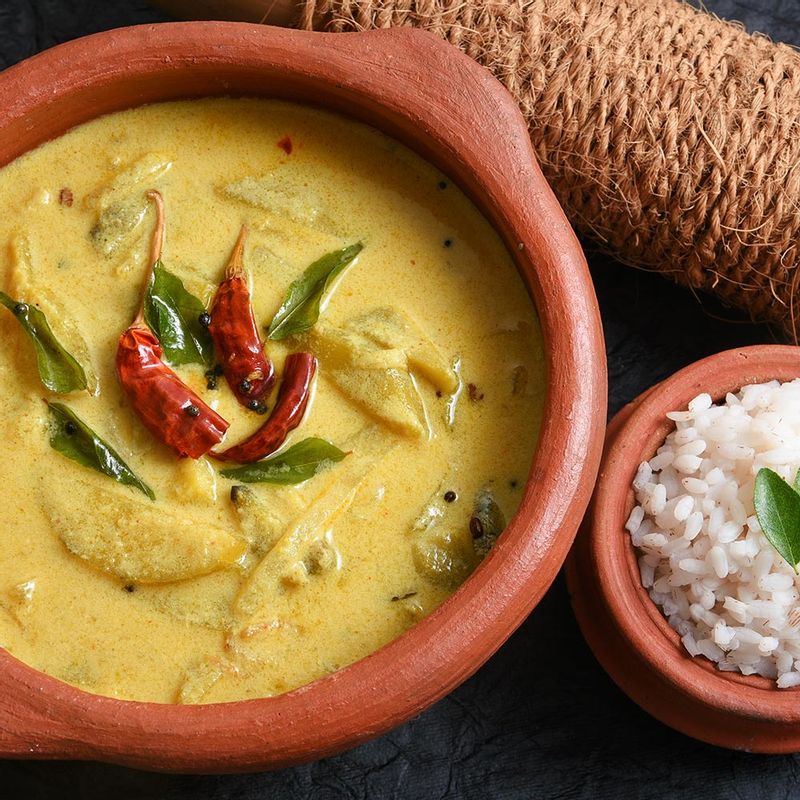 A basic meal of sorak (a coconut curry with only spices) and xit (rice) without fish, maybe unheard of in a Goan household, but during the rainy season, it is common. "Not ones to compromise on flavour, they add zest to their meal with korbot,– which is a medley of dried fish, crispy with a dash of rock salt, or in a curry, or fish pickle like para," says Joseph Dias, Owner, Bombil, Goa, a Panjim-based restaurant.
"During the monsoons, fresh fish is not readily available, as there is a fishing ban, which is very crucial for the spawning of fish. Just before the monsoons kick in, the fisher-folk are ready with their stock of dried and preserved seafood like mackerel, Bombay duck, prawns, kite-fish, shellfish," reiterates Chef Moraes.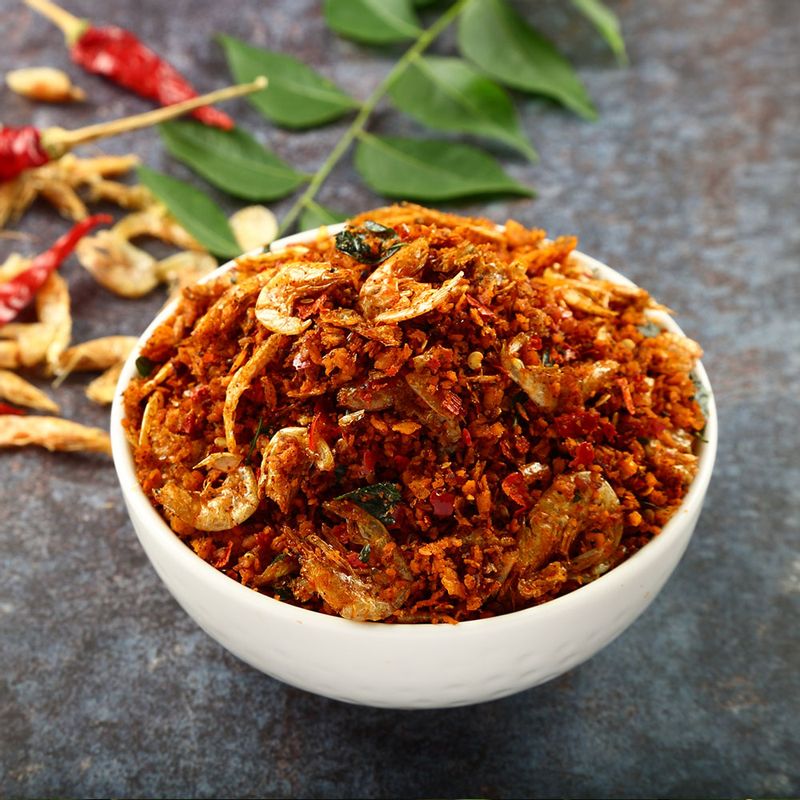 Para is a must in every Goan home and byadagi (dry red chillies) and toddy vinegar, are critical ingredients, for imparting distinct flavours. The pickle is stored in earthen pots for at least 30 to40 days before being used to rev up the mid-morning pez (rice gruel) or lunch, during the monsoons. Fried kingfish and vinegar, on the other hand, is used to make molho. Kismur, a salad, is prepared with dried prawns and coconut, while, tiny shrimps are used to make a tangy balchao.
Some prefer their sukya bangdyache amsol (dried mackerel curry), as they crave spicy and intense flavours. For Dias, monsoons are incomplete without the comforting samarachi kodi, a curry made with dried shrimps and ladyfingers.
"Another option for locals are freshwater fish, obtained either through fishing by rod or by casting nets in flooded fields and waterways. Locals also patiently search for snails (konge), in the partially flooded fields, which are unfortunately reducing due to the extensive use of fertilizers and heavy machinery for ploughing fields," reveals Moraes.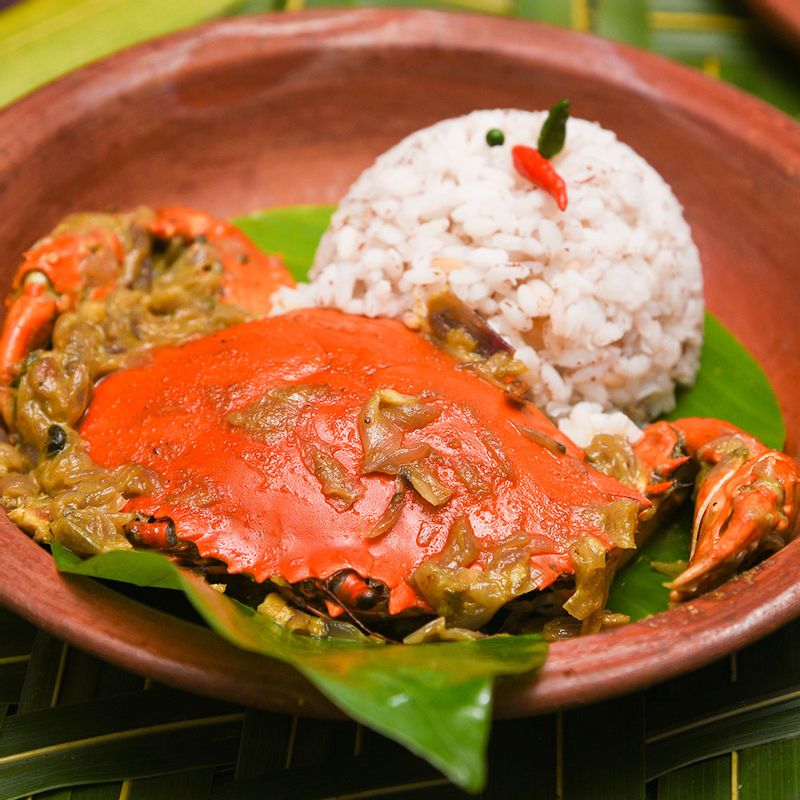 Inhabitants of islands like Charao and Santa Estevam in Goa, feast on bandachio kul'leo (mud crabs) found in inundated khazan land, caught with traps called cobllem. These are considered heat-generating food, and locals eat them to protect themselves against the monsoon chill.
Something sweet
Apart from spicy food synonymous with the monsoons, Goa also boasts of sweets like patoleo (rice paste smeared on turmeric leaf, filled with jaggery, coconut and steamed), enjoyed with evening tea. Most Saraswat households make these during the month of Shravan (especially on Nag Panchami), while Christian families do so on 15 August, which is the Feast of the Assumption of Our Lady.
Some families prefer a godshe (pudding with rice and moong cooked in coconut milk and black jaggery) with methi for immunity during the monsoons.
Keeping up with nutrition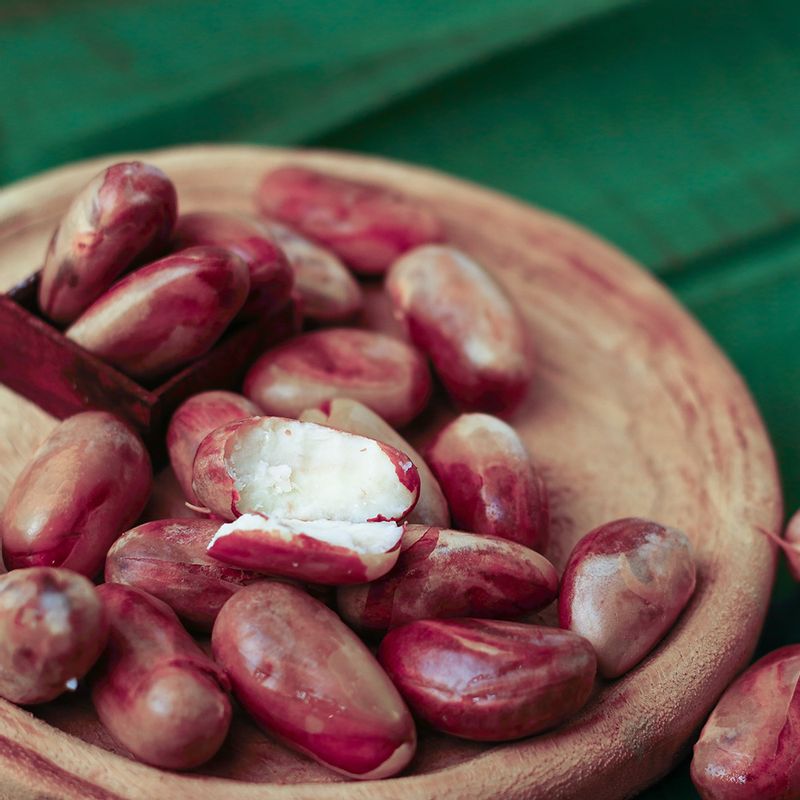 "Monsoons in Goa are associated with a plenitude of vitamin-rich leafy vegetables, all sprouting up to support immune health. The continued presence of immune-boosting vitamins A and C-rich mangoes, during the monsoons, add further value when used in traditional Goan curries. The edible jackfruit seeds promote gut health, which often takes a beating due to the consumption of fried foods. The quintessential dried fish that comes to the rescue of every Goan who is deprived of his staple during the monsoon months is rich in essential minerals, iron and iodine," Sheryl Afonso D'Souza, Goa-based clinical nutritionist.
---
Photo: Shutterstock