Food is such an integral part of our lives. As a new year beckons, we spoke to the top chefs in the country to understand the evolving trends that they're seeing across the spectrum — from eating out to home cooking, from global cuisines to local fare, from restaurants to packaged foods, from fresh produce to popular meats. Here is a gist of their expert insights.
1. Nostalgia reigns high
"Food is an experience that can take you places," says Chef Dhruv Oberoi, executive chef, Olive Bar & Kitchen Delhi and The Grammar Room. Just the aroma of a dish can fill you with warm emotions and memories. People enjoy a sense of familiarity along with a hint of innovation, he adds. It could be a regional, homemade, cultural, family recipe that is fused with new techniques and local ingredients.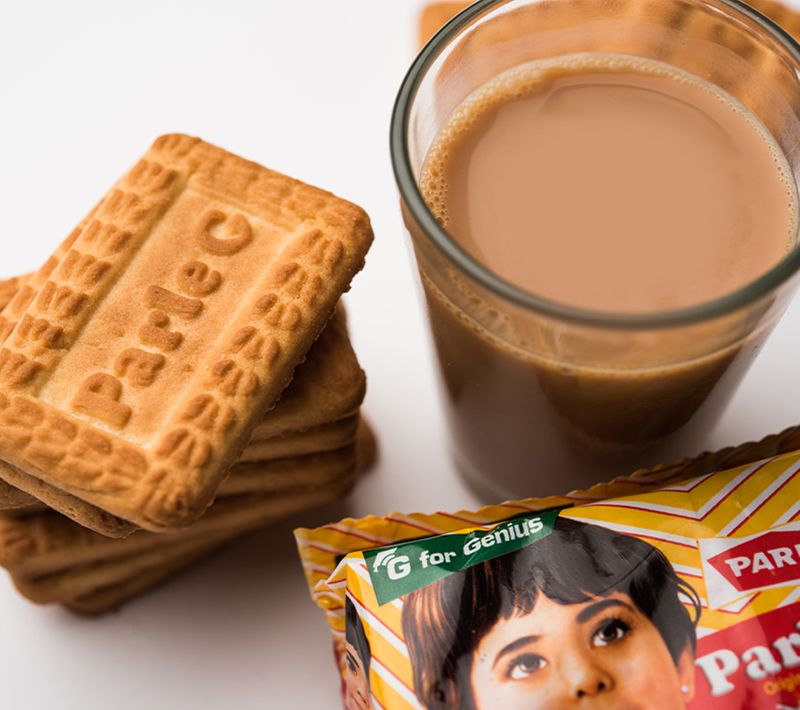 Chef Vaibhav Bhargava, chef and partner, Cho, New Delhi, says, "Indian Accent is one such example where the unique amalgamation of fresh, local produce combined with home-style nostalgic cooking using unusual ingredients from across the globe and styled in a way to persuade you to take the first bite is a win-win!"  
Chef Manish Mehrotra, culinary director, Indian Accent New Delhi, is known to evoke nostalgia through the gourmet dishes served at his award-winning restaurant. He predicts that the love for familiar flavours and aromas — especially from one's childhood — is going to play a strong role in menu planning in the coming year. "In the last two years, people have experimented with their family recipes at home and will appreciate a similar sense of warmth even when they dine at a restaurant," says Mehrotra.
2. High-nutrition dishes to find a place on restaurant menus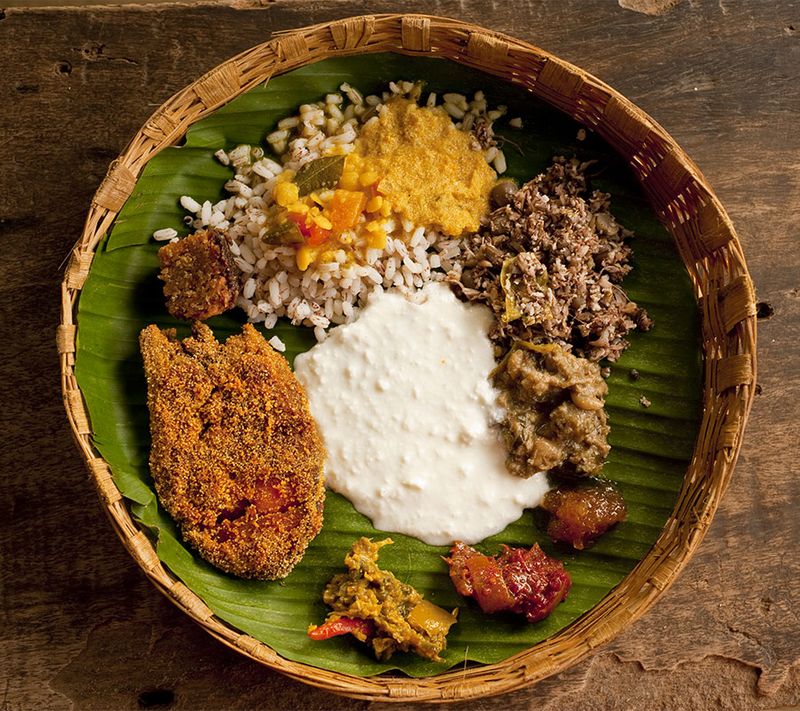 "Chefs are becoming a lot more conscious about the calories that they're loading on a plate," states Chef Arun Sundararaj, director of culinary operations, Taj Mahal, New Delhi. "While they may not be harping about it, but chefs in responsibly run restaurants are increasingly adopting healthier practices by way of sourcing ingredients responsibly or even substituting white sugar with natural sugars, reducing the quantity of butter by adding olive oil, and so on," he explains. 
This is especially important as the focus is slowly shifting from eating out to eating right, adds Oberoi. "Millennials and young adults are better informed about healthier alternatives. They (millennials) also have a high spending power, and prefer spending on a healthier expensive item instead of an unhealthy cheaper item. Keeping this dynamic shift in mind, restaurants are also adopting organic sourcing and healthier versions of recipes like using butternut squash to thicken sauces or using natural colours of food to infuse bright hues on the plate," he says.
3. Year of the millets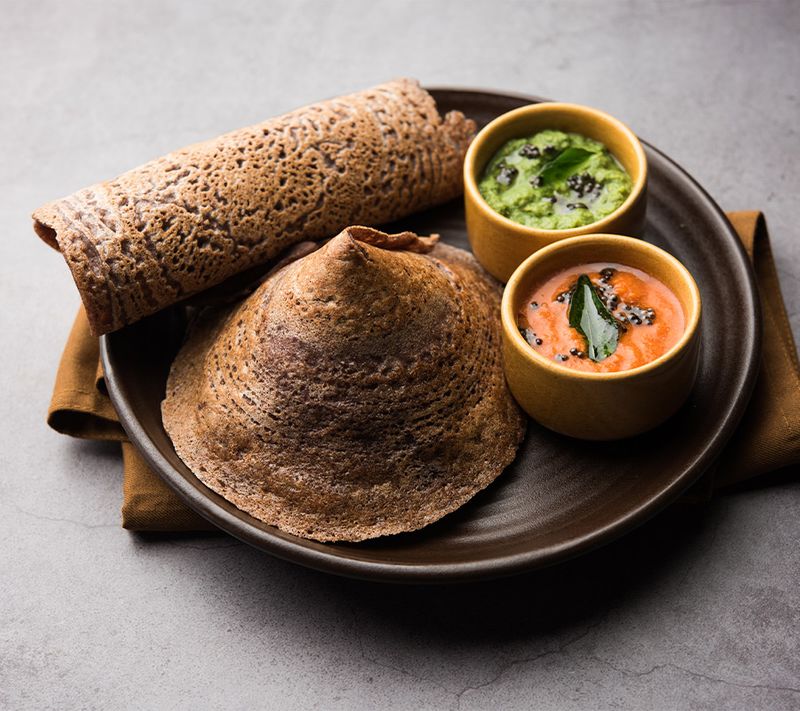 The United Nations has declared the year 2023 as the International Year of Millets. "With the Government of India leading this movement, millets will continue to grow exponentially across all dining segments," says Chef Manisha Bhasin, corporate executive chef, ITC Hotels and Welcomhotels. "Now with the wave of sustainable living and wellness, the nutritional value of millets is again emerging due to which chefs are trying to include millets in their menus to create their own takes on popular dishes," she adds. 
Chef Simran Singh Thapar, director of culinary, The Leela Palace Udaipur, concurs that the coming year will be dedicated to local sustainable produce and healthy indigenous grains like millets. "From millet-based pizza to Himalayan rice bowls, all are being accepted well," he shares.
4. Micro-regional Indian cuisine to gain popularity worldwide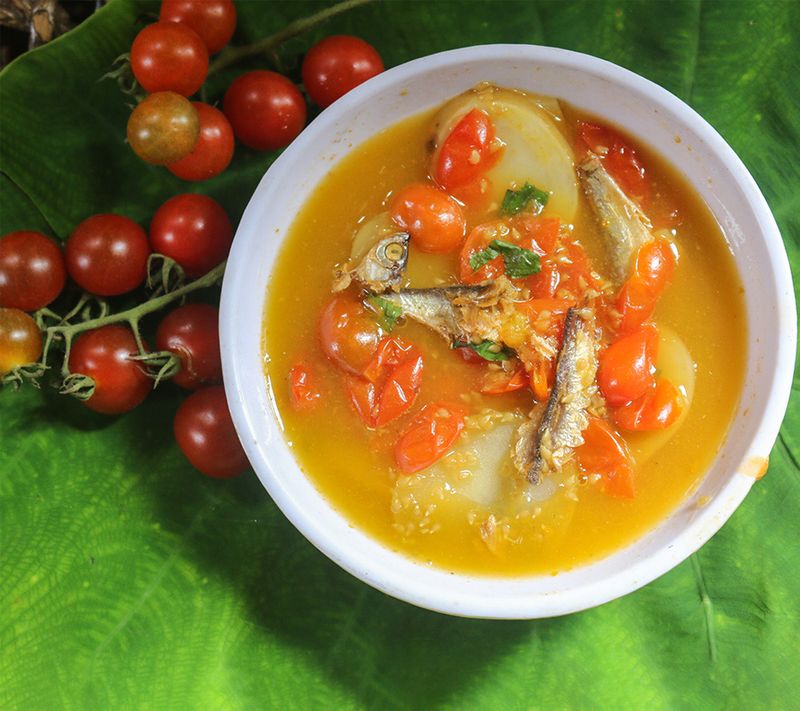 "In the next 10 years, micro cuisines from India are going to be big in the rest of the world," says Chef Avinash Martins, chef and owner, Cavatina by Avinash Martins, Goa. Chef Varun Totlani, head chef, Masque, Mumbai, agrees and adds, "As diners get more inquisitive about local and regional cuisines, we'll see them being accepted more at a global level."
Masque, named The Best Restaurant in India in 2022 by The World's 50 Best Restaurants, proudly showcases lesser-known, hyper-local ingredients and incorporates traditional goodness in their gourmet menu.
Chef Vikramjit Roy, chef and owner, Ahāra, Singapore, goes a step further and says "borderless cuisine" is the future. "The food we all eat shares commonalities — even if we prepare our dishes differently, and the way we receive them may differ. In a fast-changing and unpredictable world, diners are looking for food that emphasises what we share in common while continuing to honour what makes us unique. If we can ignite a sense of nostalgia in the process, then we have hit home," he says. "At my new restaurant, Ahāra, in Singapore, we've reimagined India's diverse gastronomic traditions to reflect the commonalities across the subcontinent, and distil the length and breadth of Indian cuisine. It is a contemporary cuisine that reflects India today," he shares.
5. Sustainability is here to stay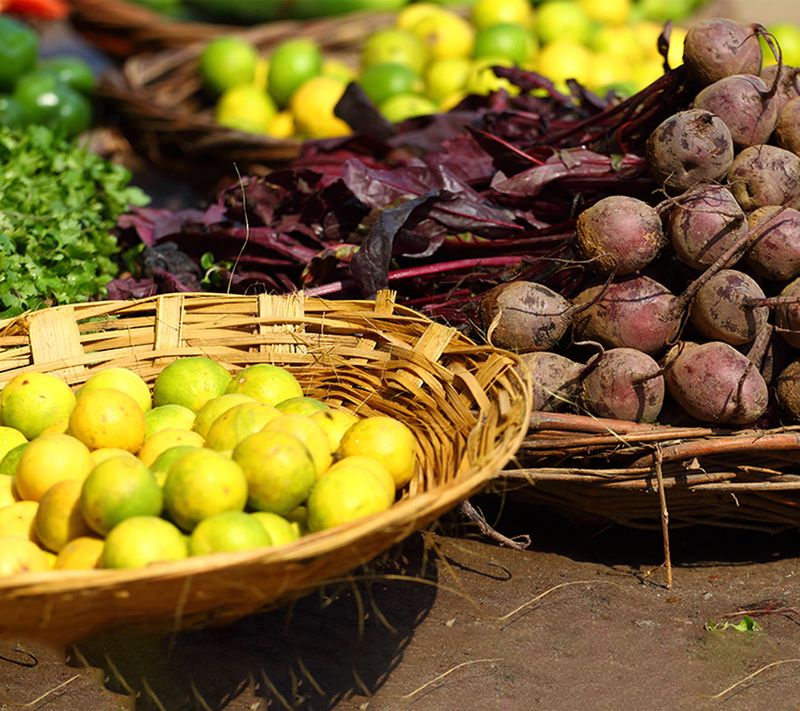 Sustainability is not just a trend, according to Totlani. "Buying local and avoiding imported ingredients also helps keep food costs in check. It's logistically easier, makes financial sense, and now that we've seen markets respond to it, I think it'll stay on track," he explains. 
According to Thapar, there will be an amplification of everything local, seasonal, and sustainable, as people have become more aware of global causes like global warming, reduction of carbon footprint and supporting the local ecosystem. "There will be amplification in terms of intensity and increasing participation as more and more food and beverage industry partners are getting interested and involved in this movement," he says. Bhasin adds that sustainability will be incorporated at all touch points of a restaurant whether it is the hardware like furniture, crockery and cutlery or sourcing of produce.
6. Veganism remains strong
"One trend that is continuing from the last couple of years is that an increasing number of people are preferring vegan fare," says Sundararaj. He attributes this to the fact that most of the meat-eating world is also moving towards plant-based food, especially in the form of meaty textures. 
According to Thapar, this trend will peak in three to five years. "Experts around the globe are predicting that 25 to 30 per cent of the world population will turn to vegan and plant-based diets in about five years," he states.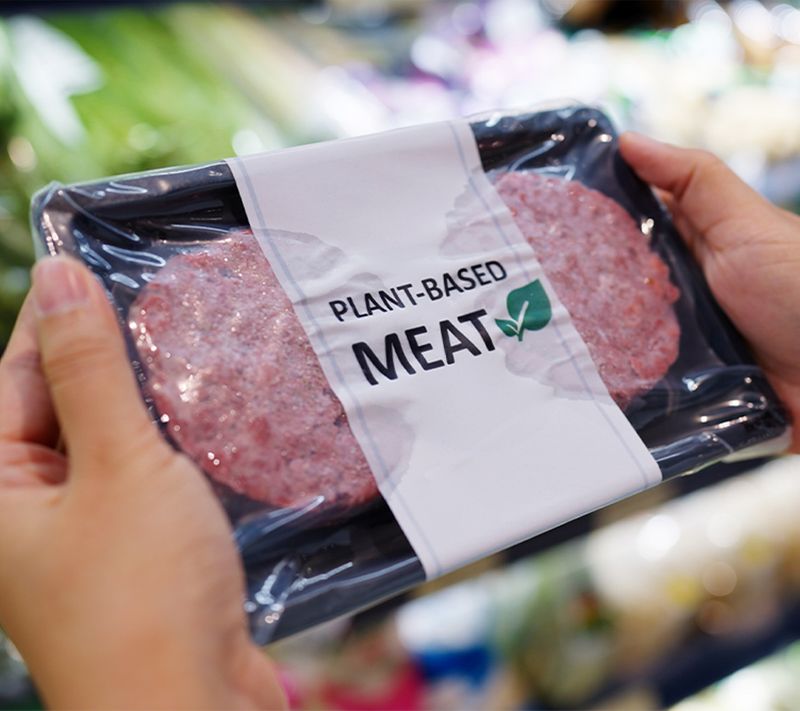 "Plant-based meat is catching up in India due to its health benefits and a growing consciousness to adopt a lifestyle that's less harmful to the environment. Many consumers have started enjoying mock meat more than any other option. It can also be a great way to experience meat for vegetarians, vegans and others whose diets don't include animal-based products," adds Bhargava.
7. White meat consumption is likely to go up 
While Martins sees a rise in white meats as opposed to reds, Mehrotra makes it more specific by adding that oily fish like sardines and mackerel are being recognised as rich sources of Omega 3. However, their use is changing from being simply topped on toast or in salads. "Chefs are using these to add an umami flavour to sauces," he reveals. 

Besides fish and crustaceans, there's another white meat that is becoming increasingly popular internationally. "Although crocodile meat is banned in India, it has gained prominence in other Asian countries like Thailand where its demand has exploded following a spike in the price of pork," shares Bhargava. 
8. Slow cooking techniques will gain popularity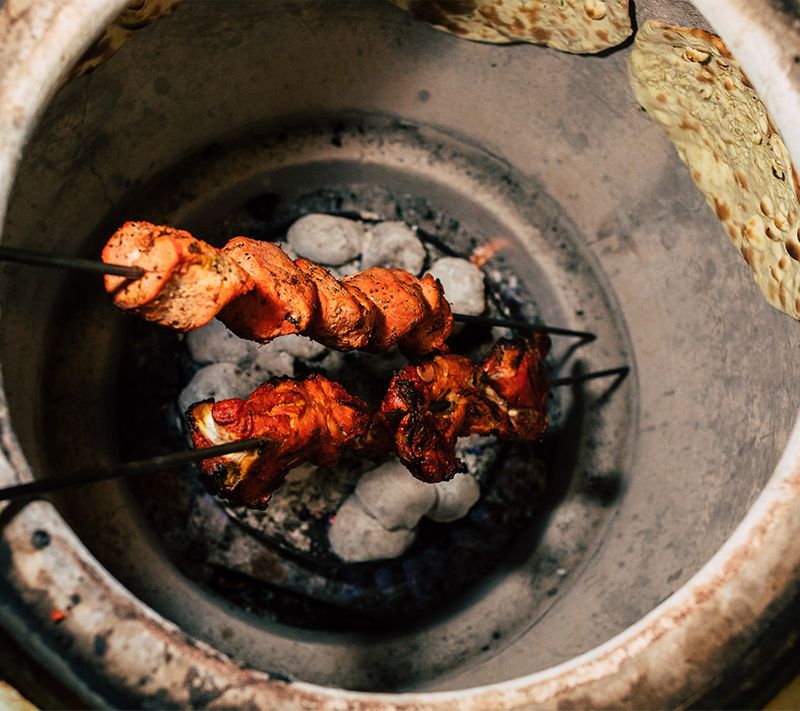 While simplicity is still the mantra, slow cooking is coming back in action. Whether it requires making everything from scratch to slower cooking methods, Mehrotra feels that people are following full, lengthy recipes to create authentic dishes rather than taking shortcuts. 
Martins believes that techniques like slow-roasting, simmering and basting add immense flavour. Bhargava and Totlani agree that simply cooking on open fire and coal is also finding favour amongst diners and cooks.
9. Home cooking is evolving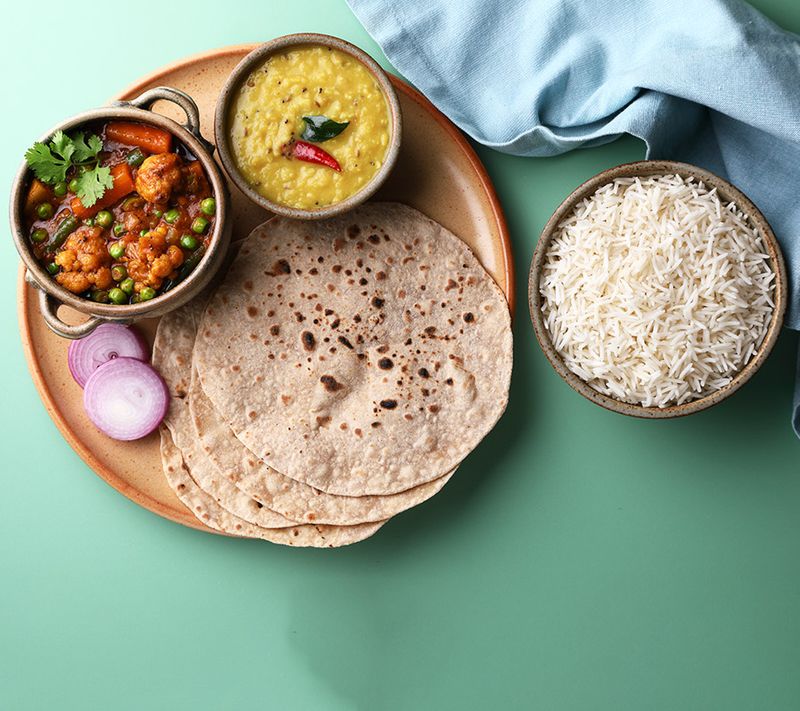 People are happy to try specialised menus by home cooks at restaurant pop-ups. This trend has been around for a few years and is gaining unprecedented momentum now. 
"In the last two years, home cooking has evolved with a lot of home cooks being recognised for their craft through social media. This has led to a wealth of local recipes that have a nostalgia value attached and are being curated and presented with flair," says Thapar. He adds that the food and beverage industry is welcoming home cooks for pop-ups that are helping people experience a blend of traditional and modern cooking and presentation. However, the key is that the flavours and recipes remain intact and authentic with extra focus on innovative presentation to attract diners. 
Totlani adds that it's not only traditional recipes, but as borders have opened up and people are travelling more, they're introduced to new foods and ideas which often find a way into home cooking.
10. Home delivery on the rise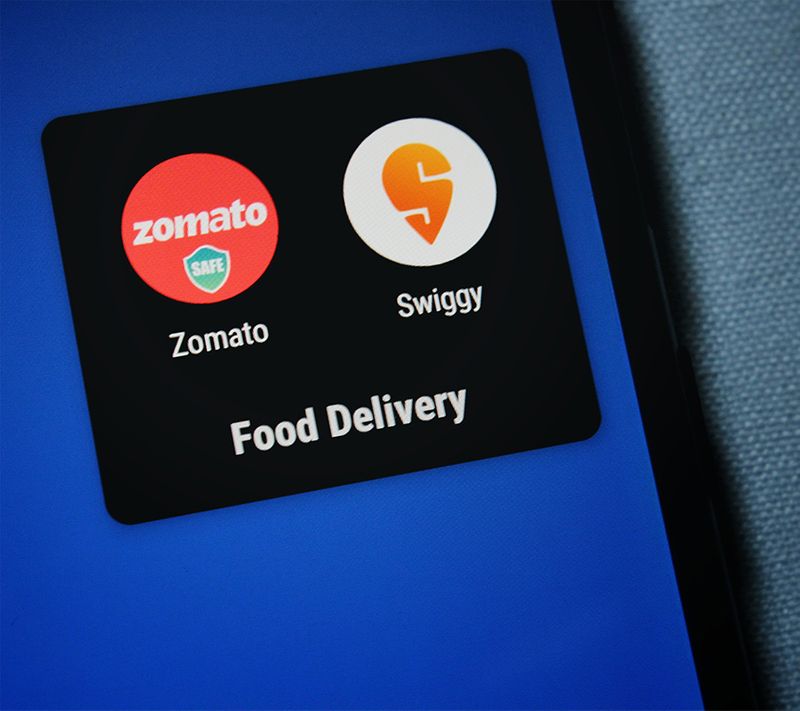 "Millennials tend to dine out and order food in the comfort of their homes more frequently than any other generation, so home delivery is certainly on the rise," states Bhargava. Thapar decodes the pattern as follows — weekdays witness people calling in food while dining out is largely reserved for the weekends.
11. Packaged foods are including healthier options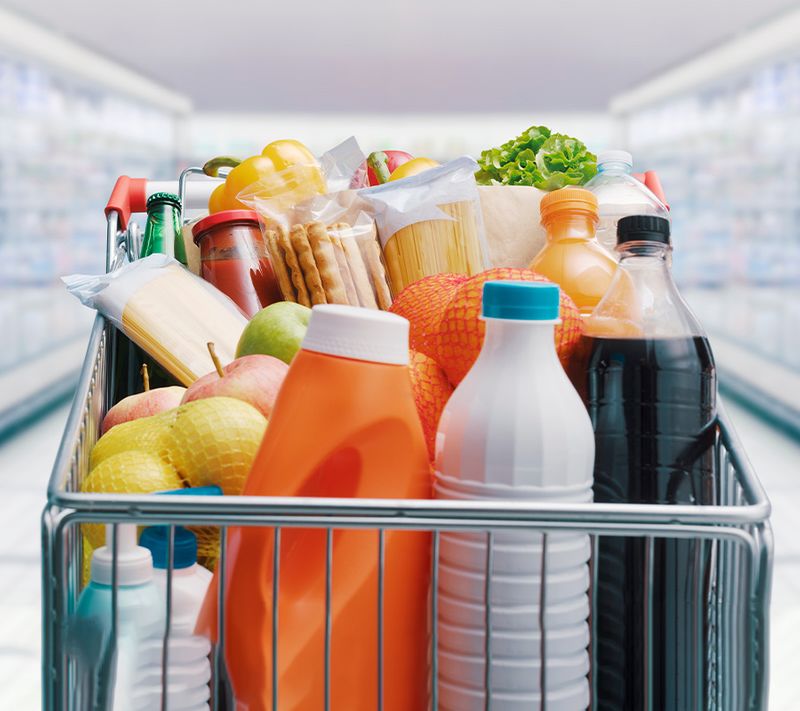 The Fast Moving Consumer Goods (FMCG) industry is also following the route of healthy eating. According to Bhasin, "We have seen the health epidemic of the West due to processed foods, hence in India, there is greater awareness and emergence of healthy packed foods like millet options, less sugar, foods made of whole wheat and non-GMO foods." 
Thapar says that the FMCG industry has noticed the changing food habits of their consumers and packaged products now boast labels like 'no trans fats', 'organic', 'no preservatives', 'vegan', 'gluten free', 'single origin', 'local artisanal produce', and so on. Totlani states that stand-alone and restaurant brands are also getting into the FMCG space. "They are literally bringing their 'special sauce' to your table — the ingredients that restaurants use to amp up their flavours are now becoming available on shop shelves," he says. This also corroborates with the increase in home cooking where people want to create restaurant-quality food in their home kitchens.
12. Cheat meals are being celebrated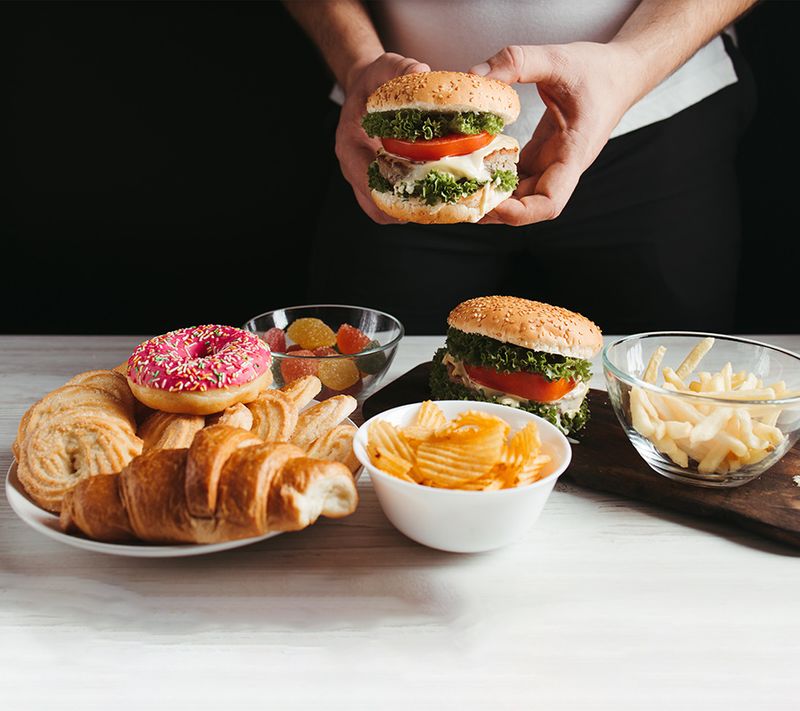 This one is an interesting off-shoot of all the emphasis on healthy eating. According to Sundararaj, while millennials are definitely adopting healthier lifestyles and eating habits, there is also a yo-yo effect where cheat meals are being celebrated. 
After making conscious eating choices, there is often a swing to the other extreme where they want to simply indulge in food without thinking of calories or health benefits. "While the focus remains on healthy balanced meals over the week, restaurants have elaborate brunches and set menus over the weekend to cater to the requirement for indulgence," concurs Thapar.
13. Increasing focus on micro cuisines 
People are delving deep into different cuisines rather than just sampling one or two popular dishes from a country or a region. "Korean cuisine, mountain cuisines of India, micro cuisines of Northeast India, Japanese casual dining, micro cuisines of Southeast Asia and Korean food trends are all gaining popularity," says Bhasin.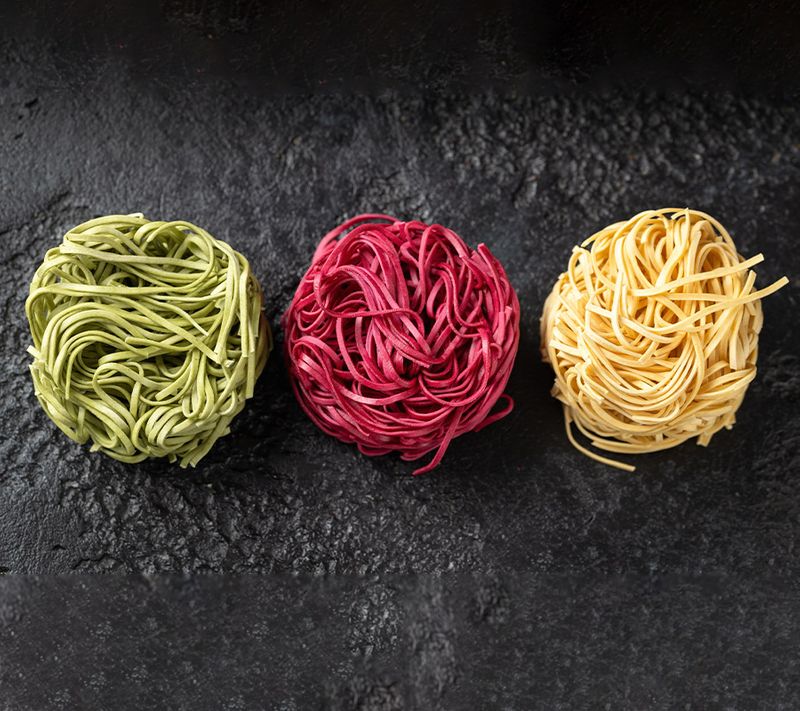 Of course, the recent craze of K-dramas and K-pop culture amongst millennials has led to a boom in the popularity of Korean food in India, so much so that new businesses are sprouting to explore koji-based ferments like miso and shoyu and Korean ferments like kimchi. Totlani also feels that ferments and misos are not just being used in restaurants but also becoming popular for home cooking.
Award-winning mantras for restaurants 
Since we spoke to chefs helming some of the most popular restaurants and kitchens in the country, we also asked them what would be the defining attributes of award-winning restaurants in 2023. The unanimous response was, of course, tasty food sans unnecessary drama.
Here are a few notable ideas:
1. Manish Mehrotra, culinary director, Indian Accent New Delhi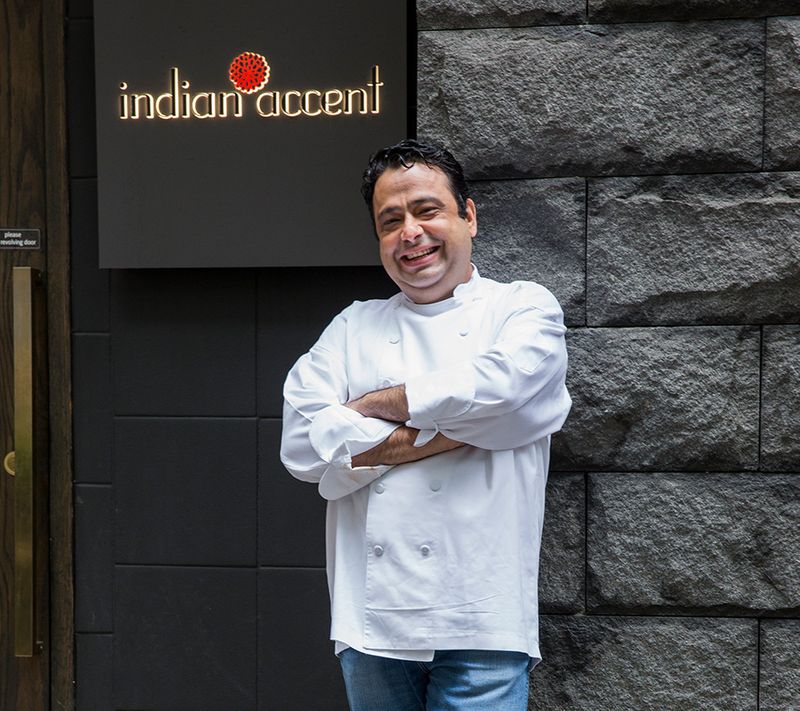 People don't want to hear long stories about the inspiration behind each dish or know about the kind of techniques that you're using in your cooking as long as you serve them tasty, delicious food.
2. Simran Singh Thapar, director of culinary, The Leela Palace Udaipur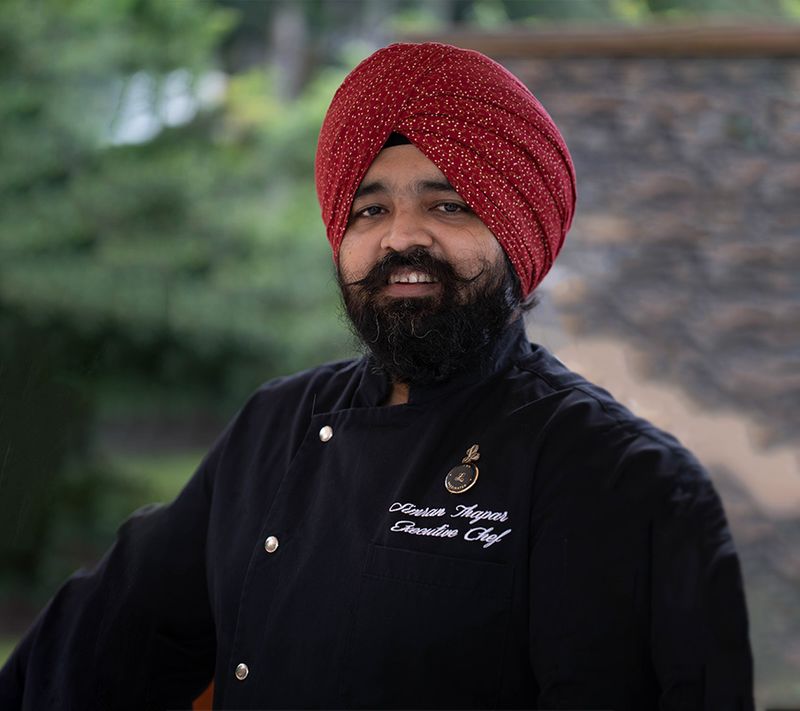 Adapting to changing times and maintaining your individuality by retaining what has worked for you and your diners is the key.
3. Varun Totlani, head chef, Masque, Mumbai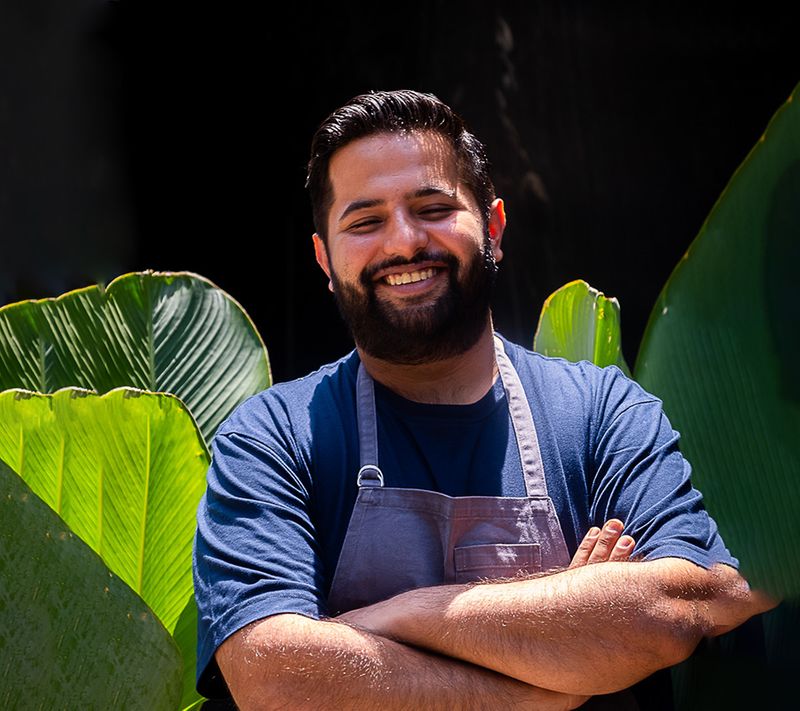 A move towards shorter, more concise menus at restaurants, where the focus is on doing fewer things and doing them really well, is what will set them apart.
4. Vaibhav Bhargava, chef and partner, Cho, New Delhi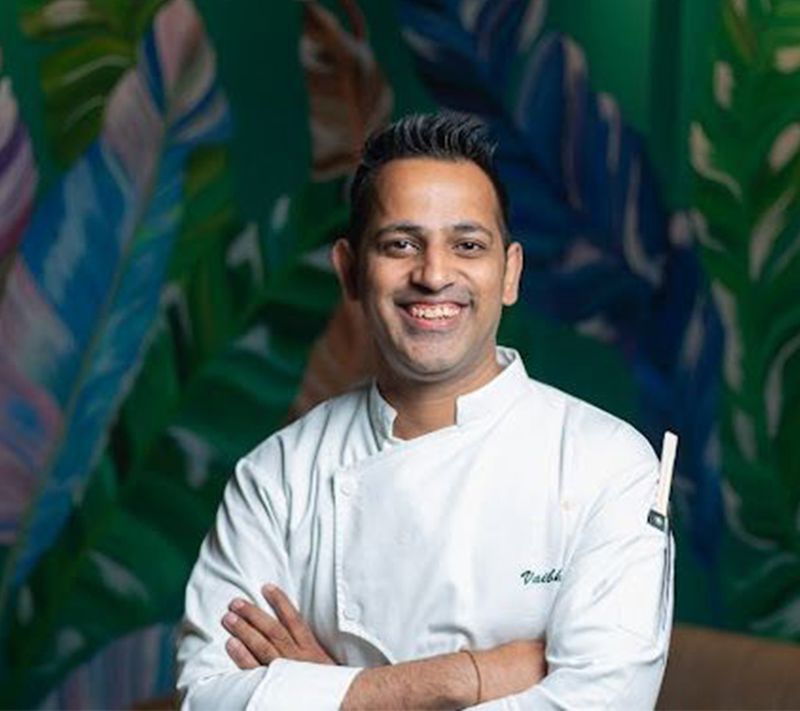 Loyalty programs give regular patrons an incentive to keep coming back and lure new customers with attractive discounts while working on creating wonderful flavours. Great food and a good ambience, providing a great dining experience to guests that exceeds their expectations will continue to be on the top of the list.
5. Vikramjit Roy, chef and owner, Ahāra, Singapore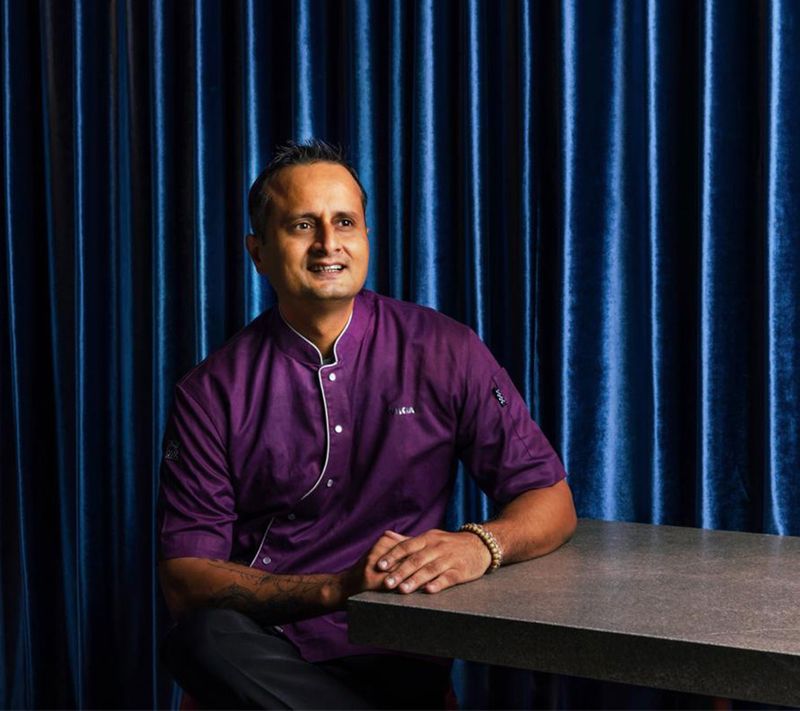 While diners are intrigued by novelty, they are less interested in extended explanations and descriptions of each dish. They simply want to enjoy a tasty meal of real food — even when it is a contemporary or progressive experience, remember that guests want to have fun and not have to work too hard to understand what they're eating.
6. Arun Sundararaj, director of culinary operations, Taj Mahal, New Delhi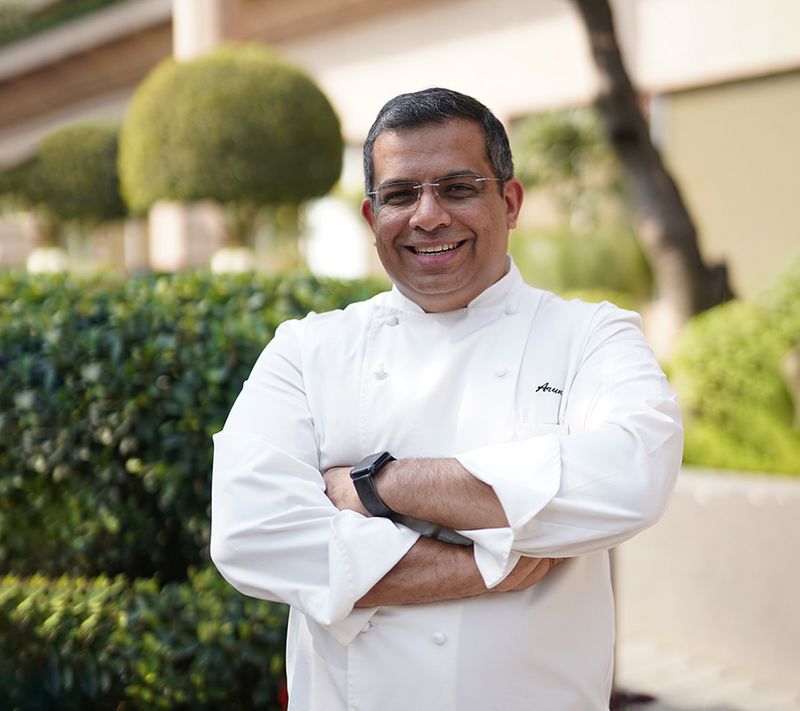 Consistency is key! You can put together a great concept, but the number of times that you get it right and keep it consistent is directly related to the ability of a restaurant to sustain itself for the long term.
---
Photo: Shutterstock