What's better than guilt-free indulgence when it comes to desserts? Healthy desserts! 
The millet revolution is only getting stronger in India, with nutrient-rich grains aka millets going mainstream in Indian kitchens. Increasing health consciousness among people and a demand for food diversity has seen these 'tiny grains' soar in popularity. Ragi (Finger millet), jowar (sorghum), sama (little millet), bajra (pearl millet) and variga (proso millet) which were integral to regional cooking for decades have re-entered modern kitchens, replacing wheat and all-purpose flour. 
Millets, the superfood
More nutritious than modern wheat, millets are loaded with health benefits. "Millets are good sources of fibre that provide satiety and thus, control the intake of calories and results in weight reduction and lowering of BMI (body mass index). Replacing breakfast cereals with millets is a good choice. They also regulate blood glucose levels as millets in general, have a low glycemic index. The good dietary fibre in millets improves the digestive system while combating constipation, flatulence, bloating, and cramping. Phytochemicals present in millets lower the risk of cancers," explains Deepti Khatuja, assistant manager, clinical nutritionist, Fortis Memorial Research Institute.
Millets can be incorporated in a variety of ways and in different forms. They are especially prized by those adhering to a gluten-free diet. Cook them in boiling water and add to dishes like soups and salads, or serve as a side dish with stir fry. Millets also make for excellent substitutes for other grains, like quinoa or brown rice. In Ethiopia, they used to make injera, a spongy flatbread while in Germany, sweet millet porridge is eaten with apples and honey. 
Baking with millets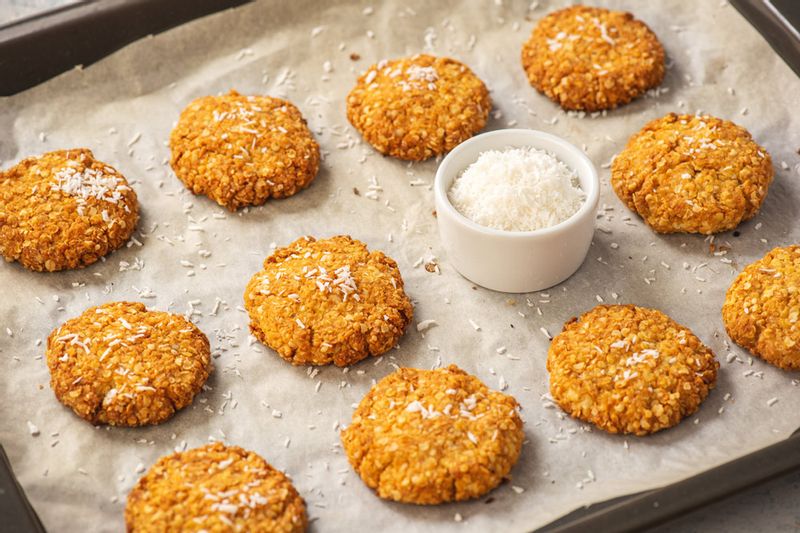 Once considered a poor man's food, millets are slowly finding their way into baking, too. Thanks to their nutritional value, home cooks and bakers are replacing refined flour with millets to make breads, cookies, cakes and other delicacies. Sometimes these versatile grains are used in healthy crackers and beer as well.
Shweta Mutreja Aggarwal, founder of Kookie Cake Crumble, started baking with millets during the lockdown to cater to her clients looking for gluten-free cakes with natural sugars. What started as an experiment with jowar, bajra, nachni and amaranth, soon became a full-fledged passion for Aggarwal. "I started with regular teacakes, cupcakes and now bake birthday cakes, brownies and also use them to make quesadillas or frankie rolls," says Aggarwal who recommends easing into millet flours by making basic rotis and hand breads. "This is a good way to figure out if a certain millet has a peculiar after taste. Also, if the flour makes you feel heavy you might want to go easy on it."
Some bakers find that they can actually reduce the sugar in recipes when they use ground millet. Many people use it to balance savoury flavours, too.
Managing gluten
Baking with millets can sometimes be tricky since they are gluten-free. Gluten provides a binding action that forms rounded cakes, cookies and other baked goods. Millet flour thus requires a supplementary ingredient that emulates the binding properties of gluten. "Millets add a delicate, cake-like crumb to baked goods. But if you bake using only millets it turns out too crumbly, often to the point of falling apart and disintegrating. You have to experiment a little bit to get the right proportions. On their own, millets can also taste somewhat bitter, which is why they are best blended with other mild flours. Doing so other flavour notes (buttery, nutty, grassy) to shine," says Rachi Gupta, executive chef and founder, The Bread Bar. She has been using finger millet, pearl millet and sorghum to make breads.
Cooking experts usually say that millet flour can be used in the same ways as regular wheat flour, but they don't normally advise complete substitutions in recipes. In most cases it's usually best to start with about a three to one ratio of wheat to millet, then adjust according to taste and dough consistency.
Lifestyle blogger Vishakha Bhuta of 1Teaspoonlove experimented with various types of crackers and cookies using millet flour before advancing to cakes. She advises using containers with walls while baking bread, cake or muffins. This will help in holding the shape. Adding protein such as eggs helps in binding. "For those who don't eat eggs, there are other options like xanthan gum which is great at binding gluten-free flours. Guargum, chia seeds, flax seeds, psyllium husk are other ingredients that can help in binding," she says.
Here are two delicious recipes to start baking with millets: 
1. Gluten-free bread recipe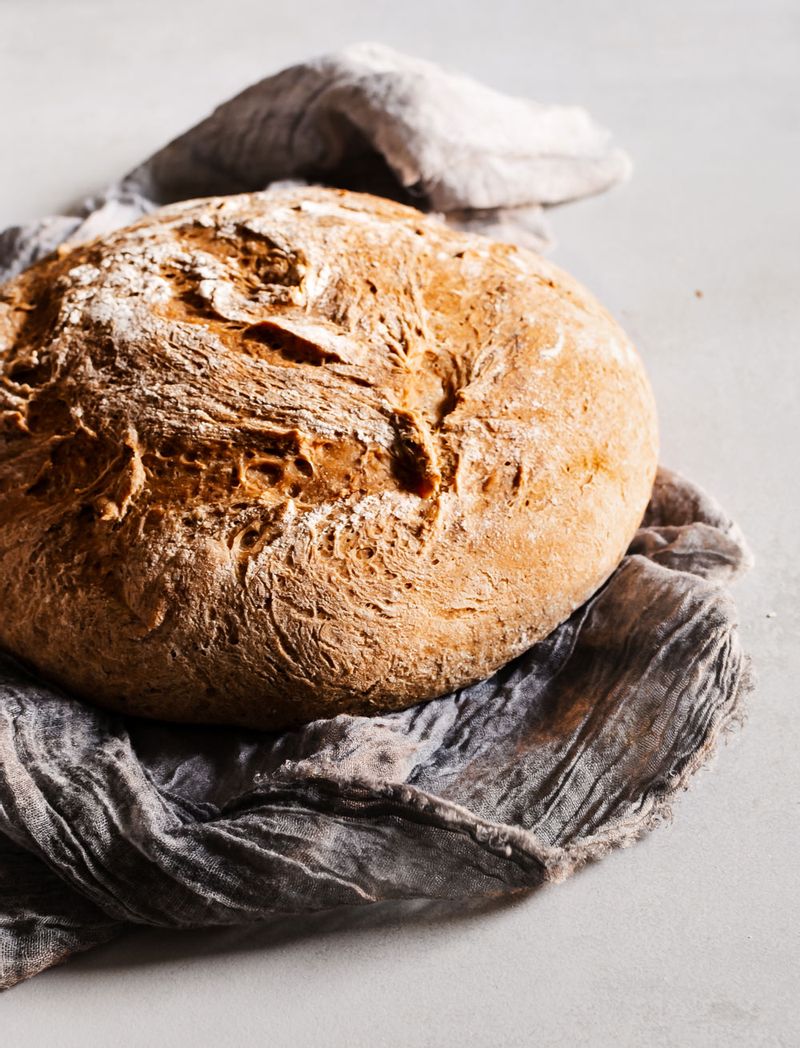 Ingredients:
2 tsp active dry yeast
1 tsp honey
1 cup warm water
1 cup jowar
¾ cup ragi
½ cup bajra
½ cup rice flour
¼ cup flax meal
2 tsp xanthan gum
1 tsp salt
3 tbs olive oil
Method: 
Proof the yeast by mixing it with honey and warm water in a small bowl or measuring cup. It will begin to get frothy after about 10 to 15 minutes.
Combine the millet flours, rice flour, flax meal, xanthan gum, and salt in a medium bowl.
In a large bowl, mix together the eggs, olive oil, and honey. Add the yeast/water mixture. Stir in the dry ingredients and mix until fully combined.
Transfer the dough to a 9-inch x 5 inches greased loaf pan.
Cover the pan with a warm wet towel and let the dough rise. It should take between 45 and 90 minutes for the dough to reach the top of the pan (depending on the air temperature).
Preheat the oven to 350 degrees.
When the dough has risen to the top of the loaf pan, bake it for 40 to 45 minutes. The loaf should rise a bit more while baking and the top should be well-browned.
Cool on a wire rack before removing from the pan. Tastes best the same day.
Recipe by Rachi Gupta, Executive Chef and Founder of The Bread Bar
2. Millet chocolate cake recipe 
Ingredients:
100 gm jowar

100 gm bajra flour
2 no eggs
2 gm baking soda
2 gm baking powder
200 gm dates (soaked in almond milk and then blended)
250 ml almond milk
90 gm clarified butter
25 gm jaggery powder
20 gm dark chocolate
50 gm mixed seeds
Method:
Mix the jaggery powder and egg using a whisk.
Add clarified butter.
Mix almond milk 80ml (to adjust consistency) and then add the date paste.
Add the dry ingredients and mix well.
Bake in a greased pan at 160 C for 35-40 minutes
Glaze with chocolate and nuts
To make date paste:
Boil almond milk (250ml) and add dates to it. Keep it aside for 2 hours and then grind into a fine paste.
For the chocolate glaze melt 1000 gm dark chocolate and add 125 gm oil to it. Temper the chocolate and add chopped nuts (as required) in it. Lastly, pour it over cake.
Recipe by Prerna Motwani, Assistant Pastry Chef, Academy of Pastry & Culinary Arts
---
Photo: Shutterstock