You may not have been able to head out to Paris this year for that much-awaited summer holiday, but a whiff of the chic European city has arrived in New Delhi.
After taking its famed macarons to several countries, Ladurée opened its doors on September 20, 2021, in Delhi, with its flagship luxury bakery and tea room in the city's posh Khan Market.
For those who have explored the patisseries of Paris, this one word conjures up images of mint green walls, subtle pink hues and shelves lined with colourful macarons. An iconic brand that has been around since the 1860s, Ladurée introduced the world to this airy creation that has spread much happiness with just one bite.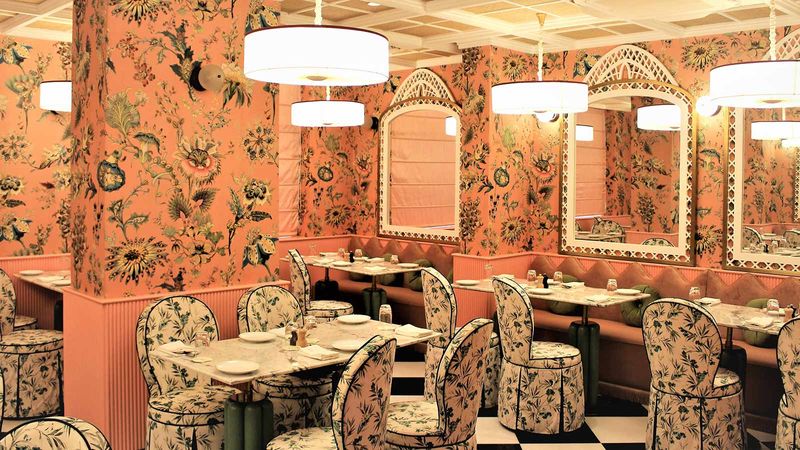 The interiors
Brought to India by real estate developers, the CK Israni Group, the salon de thé (tea room) sprawls over three floors and can seat 70 people across its 1,800 square feet space. Its green exterior in the front of the market stands out although the colour here is definitely a shade darker than the subtle mint green of Ladurée Paris.
Walk in and you see a range of rainbow-coloured macarons, croissants and desserts sitting daintily in display cases. Climb up and there is an explosion of pink – with flowery wallpaper, marble tables and chairs that are in classic 19th Century French style – it will instantly remind you of chic Paris. Claudia Ravnbo, a Paris-based architect, has created the mood board but it has been adapted to Indian tastes – there are arched mirrors and the pastel pink has taken on brighter hues to plug into India's vibrant culture.  
Ronan Le Mestre, Ladurée international director says, "The Indian market is now ready. Indians are well travelled and they know about our brand having experienced it in Paris, Dubai and other countries, so it is the right time to arrive in the country now."
The famed macarons
Executive Chef Godfroy Leinekugel comes to New Delhi after launching Ladurée in Moscow in Russia and at Almaty in Kazakhstan and is introducing the city to 12 flavours of macarons to start with. "Rose, pistachio and lemon must be tried, lemon is my personal favourite," he says. They even have a vegan macaron (pure almond). 
The rose macaron is a winner - one bite and the crisp eggshell crust leads to a soft meringue and ganache flavoured with rose.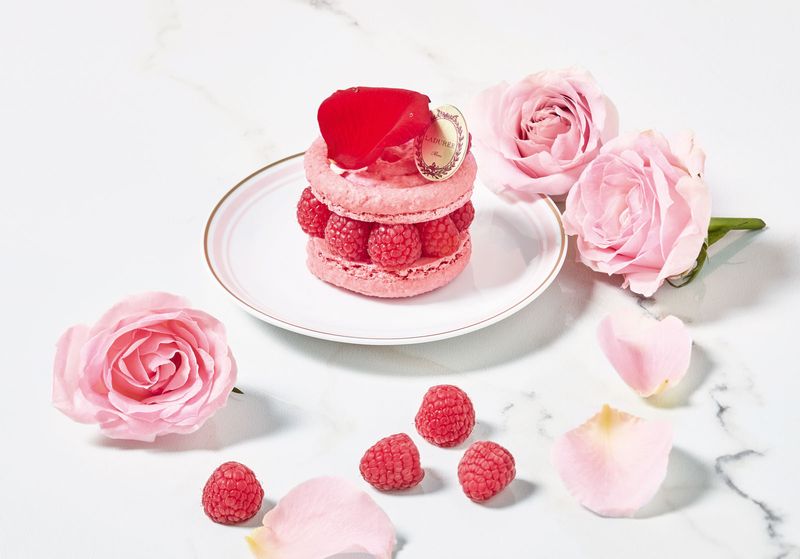 Two signature desserts that have been runaway hits in other countries are also on offer. One is Isphan – fresh raspberries sit pretty between two macaron shells, rose petal cream and lychees. The other is Plaisir Sucre - dacquoise with hazelnuts, praline and milk chocolate topped with milk chocolate and Chantilly cream.
All things savoury
Apart from desserts and pastries, they have a huge menu running into four pages which includes everything from club sandwiches, organic egg omelettes, salmon avocado toast, eggs Benedict sitting on brioche buns to classic French toasts. They have a wide selection of teas as well, but in winter their hot chocolate is what we are going for.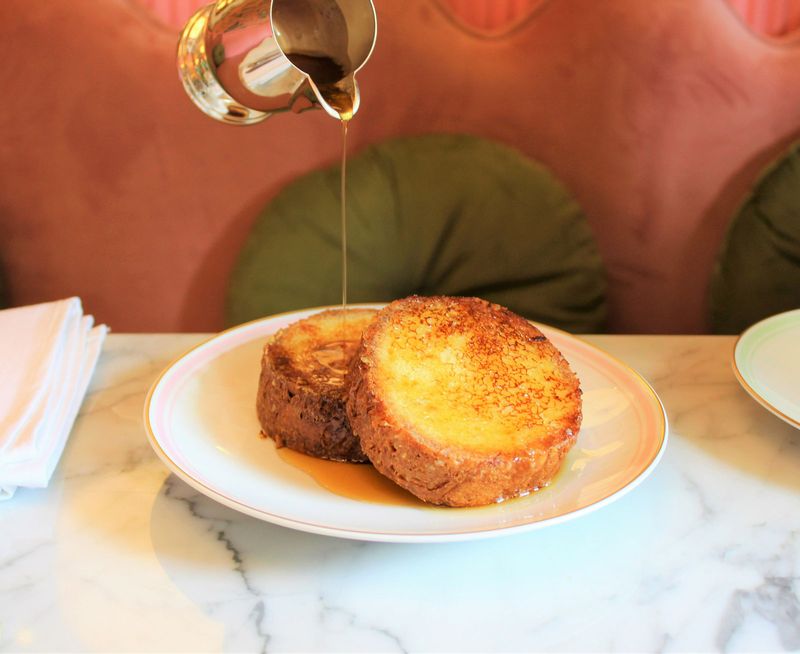 Now that they have set foot in the country, can Indian touches be far behind?  "We have introduced a chicken tikka club sandwich and plan to do a special Ladurée cake with Indian flavours for Diwali," says Chef Leinekugel. A few items on the menu will change seasonally and they even plan to introduce an afternoon tea for that ultimate Ladurée experience.
Pricing
When it comes to pricing, some might find it over the top. A box of eight macarons will set you back by Rs 2,300 (plus taxes) and a smoked salmon club sandwich is Rs 1,495. Ladurée's signature dish is called Ladurée vol-au-vent, which is puff pastry and chicken breast in morel mushroom sauce costs Rs 2,295. All this comes with a side of plush interiors with velvet banquettes, marble-topped tables and immaculate service.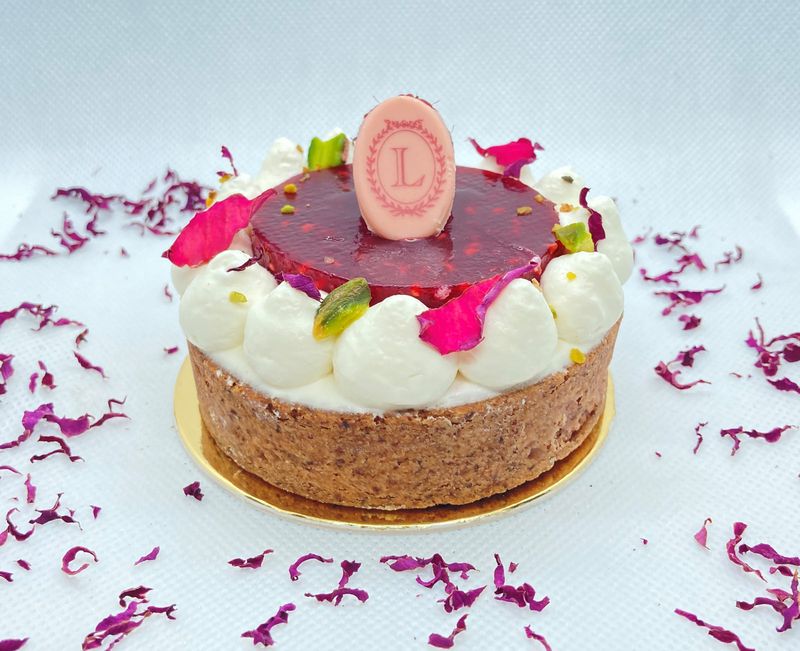 At Rs 225 for a bite-sized macaron, it might still be cheaper compared to its international counterparts.  
Ladurée is set to expand its footprint both within Delhi and to other metros like Mumbai and Bengaluru by next year. "We plan to open 15-20 outlets across the country with different concepts so the experience in each city will be different," says Chandni Nath Israni, co-founder of the CK Israni Group.
So get set to bite into that airy piece of egg white, sugar and almond flour from this legendary brand as you sit in the country's latest Instagramable address.  
Address: Shop 17 B, Khan Market, New Delhi; 10am to 10pm 
Phone: 8988888811; www.laduree.in
---
Photo: Laduree India