For co-founders Sahil Jatana, Rahul Mehra and Aneesh Bhasin, foraying into a progressive beverages brand in the form of Svami was a no-brainer given their history in the beverage space. While Mehra established the Gateway Brewing Company and later, homegrown gin brand Stranger and Sons; Bhasin was at the helm of Hipcask, a content discovery app with a database of wines, beers and whisky that morphed into an analytics-cum-tech company later. Jatana, on the other hand, was working in the coffee space. In that sense, Svami, seemed like a natural progression for the three, and primarily because – as Bhasin points out – they were all cocktail enthusiasts. "Except Sahil. He doesn't drink. But we more than make up for it," Bhasin jokes.
Three years ago, when these three young entrepreneurs were at the precipice of launching Svami, the core thought driving them was the lack of decent mixers in the country. "We'd be making drinks at home because we weren't very happy with many of the cocktail bars, at the time, which is four years back. One of the things that we saw was, whenever we travelled abroad, there were so many options for mixers, whereas here, it was just Schweppes," Bhasin says. And perhaps cola and Red Bull. While bridging the gap in the Indian market (with what is now, ostensibly India's first premium mixers' brand) was at the top of their agenda, so was building a viable business that worked. That could, perhaps, explain why this premium beverages' venture has managed to raise Rs 6.5 crore in a bridge funding round led by Mumbai Angels Network, at a time when a majority of businesses in the F&B industry are barely managing to make ends meet. 
Sailing through the pandemic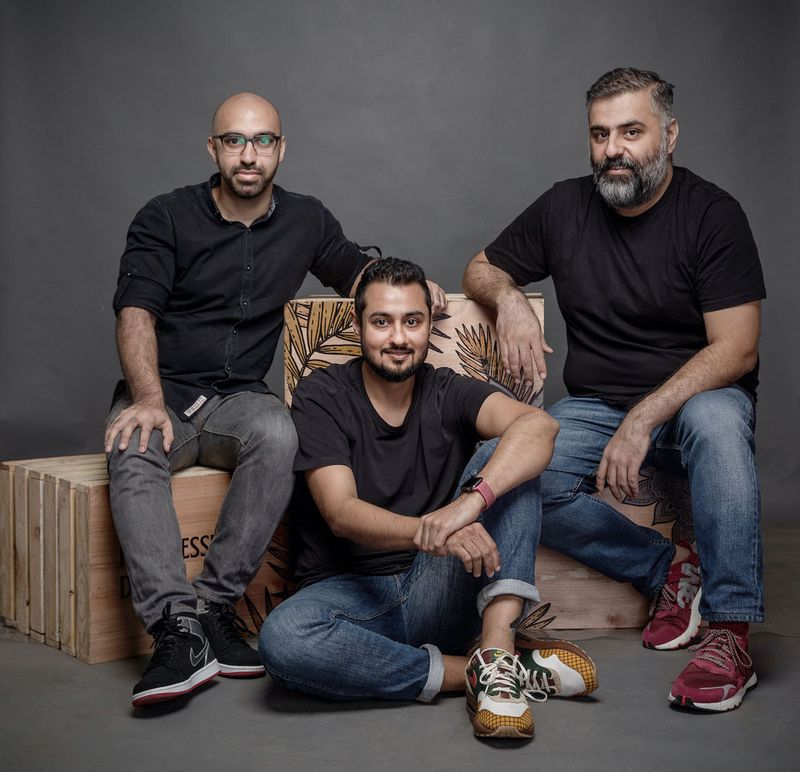 Svami wasn't spared from the blight of the pandemic. And the initial months, at least, were just as debilitating for them as the next person you see. "Funnily enough, we had just got our new office space and there was a puja scheduled for the day that the lockdown was announced! We had major plans for the summer, too, with a big marketing initiative. But there was so much chaos at the time, that none of us really managed to put a finger on what was going on. Plus, we had no clue that it was going to last this long," Bhasin recalls, adding that the team was gearing up for a big round of funding in March-April 2020, which also got stalled due to the outbreak of coronavirus. But with time, a strange change of direction in consumer patterns turned the pandemic from a bane to a boon. 
"Before the lockdown, whatever revenue we were making, about 30 per cent was driven through retail. Rest was all through the accounts we had at hotels and bars. But once they shut, we saw a change. Today, we have exceeded our pre-Covid revenue with 99 per cent sales from retail," Bhasin shares, explaining how this has been an encouraging development for the brand. 
Keep your eyes on the prize
Svami's remarkable bounce back from the pandemic-led slowdown, their recent success in raising sizeable funding and therein, the launch of its new line of ready-to-drink products – which includes sprightly, non-alcoholic concoctions mimicking the flavours of rum and cola, and pink gin and tonic – all point towards a brand that has veritably set to change the way we drink. And more importantly, one that is racing towards that goal with their coffers, adequately stocked up. Svami's non-alcoholic pink gin and tonic won a silver medal at the Spring Tasting 2021 awards by the UK-based The Drinks Business and The Spirits Business. And more recently, Svami's packaging and design won a silver medal at the World Brand Design Society awards.
But it would be reductive to accredit their success to mere fate or happenstance. As Bhasin points out, "When the pandemic hit, we had to actually sit down and plan for the next six to eight months, calculate how much money we'd be losing on a monthly basis and make the projections accordingly. The good thing was that we managed to make more than we projected and simultaneously save, too. Things like building the third and direct channel of sale to consumers, whether it's on other platforms or our own website, which were always a part of our plan, also got accelerated. But even when we started the business, we were very clear that we're not doing this as a hobby or trying to see where it goes. So, it has always been about building a financially successful company that would perhaps get acquired by a bigger brand down the line," Bhasin shares. He adds that having a clear goal in mind pushed them to work towards it and ensure things were in place, such as having a full-fledged finance team on board, keeping their accounts and books clean and so on. 
Trends set to rule the drinks segment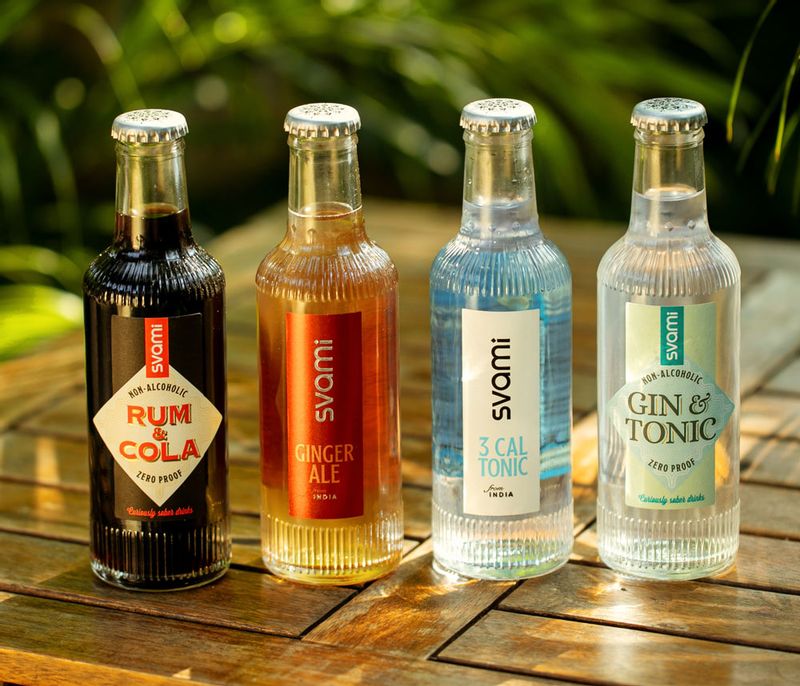 A large part of Svami's success – apart from their business strategy – is due the brand's ability to have their finger on the pulse of the market. Bhasin and his co-founders, dropped Svami at a time when India was entering the first phase of its obsession with gin – a trend that has only been on an upward curve. It was natural for gin lovers to take notice of a brand, which at the time, was only doing flavoured tonic waters and later, ginger ales. This was of course, part of a larger phenomenon, where young working professionals are seeking products that are more experiential and nuanced in nature. And Svami – with its promise of elevating the drinking experience – fit right in like a glove. 
One would assume that this isn't purely coincidental and might have to do with the brains behind it, knowing what their consumers want. That would also make Bhasin, a pretty interesting person to quiz about trends in the beverages sector that are likely to rule the roost in the coming months/year. 
"I think there's going to be a lot of more gin brands, mostly coming out of Goa. But we'll have to see how many of them survive. Gin, however, is going to continue to enjoy its time in the sun, which is amazing for us. I also see homegrown brands drawing more attention than they would have a few years back. They're definitely considered cooler today," he says. 
"Non-alcoholic and low ABV drinks are going to keep gaining popularity and will be a huge thing in the coming year, because drinking less is definitely a trend. Gen-Z is drinking a lot lesser," he reveals, adding that with people spending more time at home, and therefore, drinking at home, one can expect a slightly more evolved approach to drinking. Bhasin points out that this may not entail everyone sitting down to make what he calls a "comprehensive cocktail," but rather realising that it doesn't really take a lot to make your tipple a tad better. Whether that means slicing a cucumber for your G&T or saving your orange peels. Which one are you levitating towards?
---
Photo: Svami