Why do you need to know who's Jean Trinh? Not only has this bartender won the Altos Bartenders' Bartender Award 2022 as part of this year's The World's 50 Best Bars, but the immensely skilled mixologist is also one of the trailblazing F&B professionals across the world who has taken sustainability to a different level.
Trinh, the co-founder of Alquímico in Cartagena, Colombia, is French with Vietnamese heritage and born into a family of restaurant owners. In 2013, he visited Cartagena de Indias and could not shake off the sheer warmth of the hospitality he experienced. Six months later, he started a pop-up bar in the city. Another three years later, he founded Alquímico, a three-storied bar that serves at least 850 guests every day.
Everything concocted and served in the bar is laced with sustainably sourced ingredients, all thanks to this man. In 2018, Alquímico invested in a 25-acre farm in rural Colombia to sustainably and organically grow the freshest produce for the high-volume cocktail programme.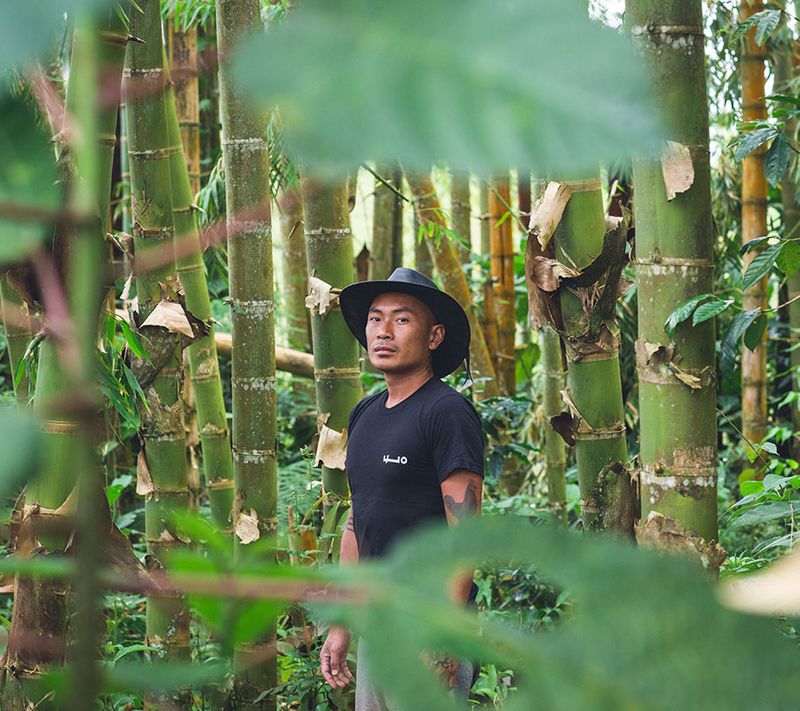 During the pandemic, Trinh and his team collaborated with small local producers and farmers to learn sustainable agricultural practices, sold their organic produce and built an apiary to reduce their dependence on sugar. They also reforested native trees and set up an educational space for the local community and F&B colleagues interested in joining the movement.
In an interview with Zee Zest, Trinh talks about his latest win, his journey and his favourite topics — cocktails and sustainability.
Excerpts of the interview:
1. How does it feel to win this honour — not just as a bartender but as someone who is considered a trailblazer in your profession, and more importantly to be selected by peers?
When I was informed that I had been voted as the winner of the Altos Bartenders' Bartender Award by my peers, I thought of all the people who have worked with me and supported me during these years. I see this award as a reward for the entire team's work done for years in Colombia. It is a huge opportunity to share the amazing projects by people in our part of the world and to give a positive vision of Colombia, a beautiful country that deserves a visit by everyone.
2. Across the world, chefs are probably talked about a lot more than bartenders. Do you think apart from the fame, recognitions such as these also instil confidence and inspire others to get into the profession?
Working in the bar industry is a great challenge because it requires many skills such as creativity, design, communication, teamwork, hospitality and more. It really is a role that has no limits and allows an individual to show many facets. So, that itself is what inspires the new generation.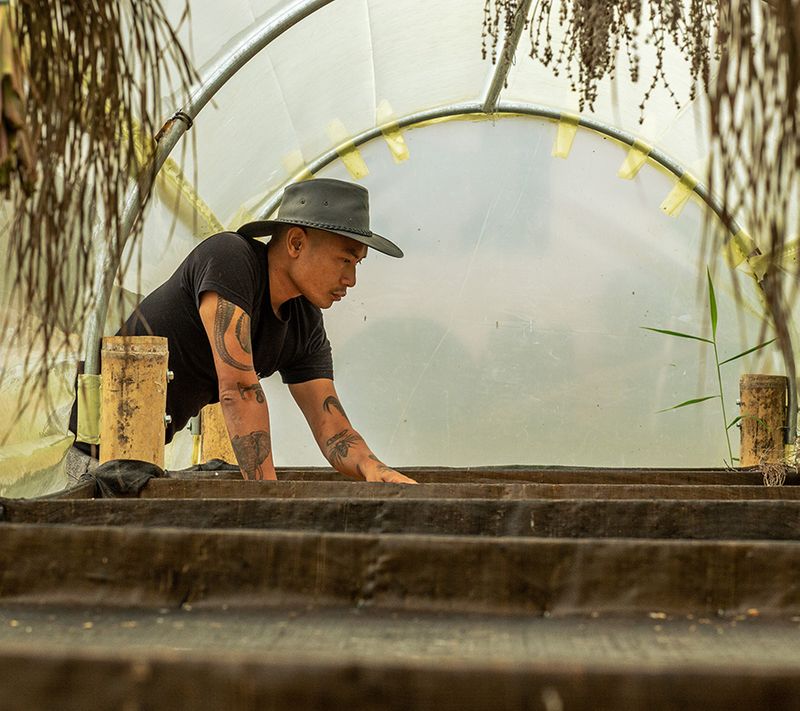 3. You come from a family of restaurateurs — tell us a bit about your journey, moving from France to Cartagena de Indias. It must have been quite an experience.
My parents had restaurants for as long as I can remember, so I think my love for hospitality started when I was five years old. My passion for bars and cocktails began when I discovered the world of artisanal distillates, more precisely based on agave, when I lived in Mexico in the early 2000s. My love for Latin America and its people was what led me to start the adventure in Colombia. My intention was to 'live and learn' from my passion for hospitality, in a country with unlimited diversity and energy.
Since I arrived in Colombia, the local people have been nothing but welcoming and always extended a warm hand. This trip has been a discovery every day and the dynamism of the country and its ability to rise are factors that make me think that moving to Colombia has been the best decision of my life. 
4. The birth of Alquímico — from a pop-up bar to an establishment. How difficult was the journey? When you decided to make the bar a permanent structure, what did you envision?
When I opened Alquimico in 2016, the idea was to start working with and bring value to the locals in a fun environment. Starting in a unit with five colleagues, we have been growing and today we are a team of almost 70 people and we serve in three units, every day of the year. Being in the Colombian Caribbean, the vibe is positive and festive. Alquímico is a showcase to share how beautiful Cartagena and the country are from a gastronomic, social and human point of view.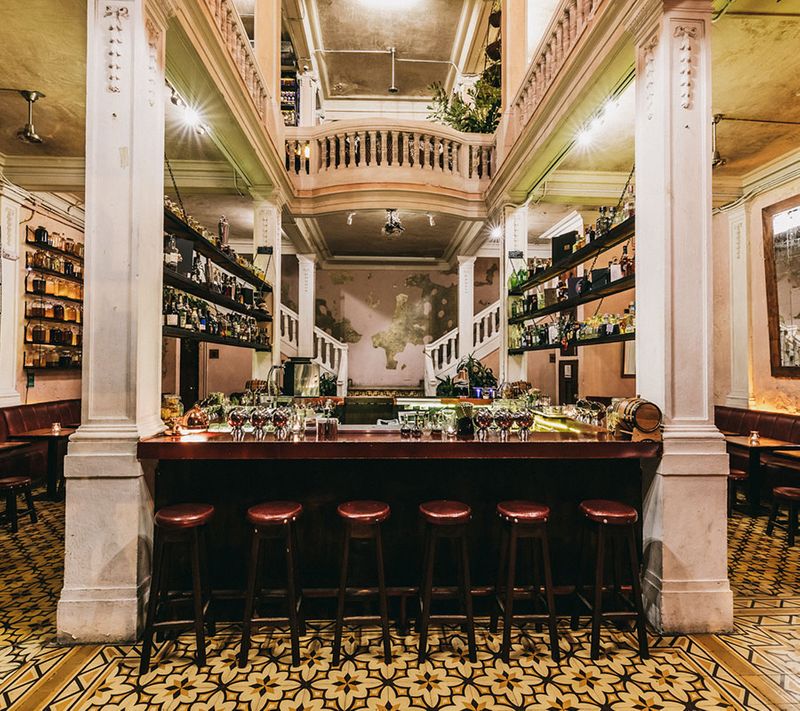 5. Even your cocktails are unique and inventive. Could you tell us a little about the kind of thought that goes into each of these creations?
When we create a menu or cocktail together with the team, our idea is to tell a story and give relevance to a culture, a product or a person. Thinking about how we can touch our guests by offering them an experience through a drink is an exciting and meaningful challenge.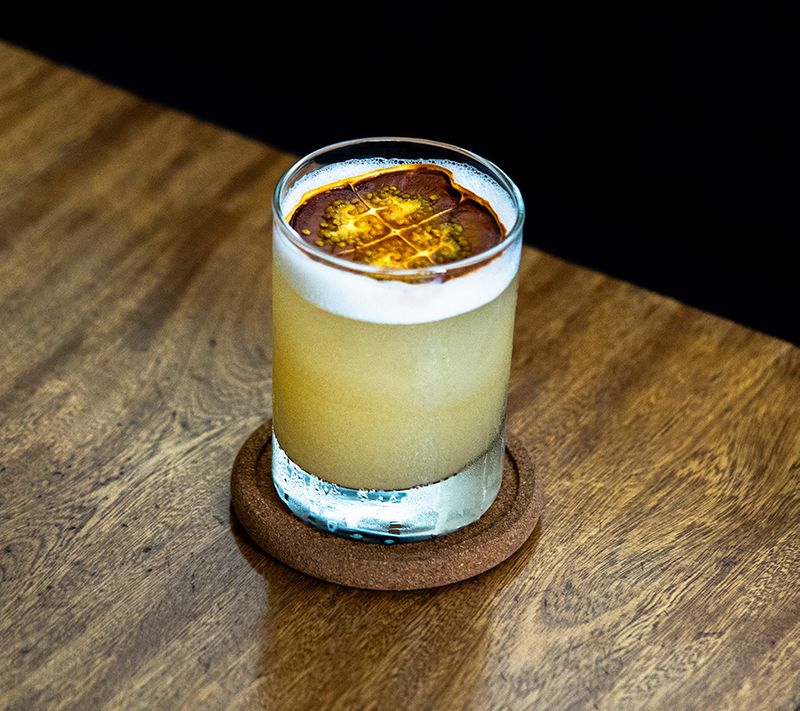 6. In the F&B industry, moving towards sustainable practices is easier said than done. And while many talk about it, very few actually get there. And you have. How important is it for F&B outlets across the world to understand their responsibility towards the planet?
In a complex context and with the impossibility of opening, the idea of the #FromTheBarToTheFarm project was to support the team in creating a farm from scratch together. In addition to taking care of their physical and mental health, it allowed us to continue creating and growing in a healthy environment.
This seemingly crazy project has changed the way we think about and organise the bar. It was born from an emergency and has allowed us to value priorities – which is our community – in our lives.
I would love to be able to think that by evaluating every detail of our work, we have the possibility of rethinking our practices, with the aim of significantly improving the quality of life of our people.
8. What do you think of the new crop of bartenders across the world? 
So many people in our industry are inspiring. Lately, I have been lucky enough to be at the Atlantico festival in Argentina, organised by Tato Giovannoni and his team. The values and people who were at the festival are examples that represent our industry. I believe that each of us can influence others if we do things with heart and purpose. I have also been able to be a judge in the 50 Best Bars Scholarship. Seeing how young bartenders from around the world have spoken about their projects with such passion has been a great inspiration.
---
Photo: Food News Singapore