Mansi Jasani is a cheesemonger on a mission. The entrepreneur and founder of The Cheese Collective—a Mumbai-based brand that makes, curates, and retails an assortment of local and international artisanal cheeses—recently added another feather to her cap; that of becoming the first-ever Indian to be a part of the jury and super jury of the prestigious World Cheese Awards, held recently in Oviedo, Spain.  
As an avid cheese connoisseur, and someone who has spent the last several years growing the artisanal cheese movement in India and partaking in international cheese conferences and workshops, Jasani describes this moment as surreal and one of coming full circle. "It's been an incredible honour," she tells us from Spain. "I was nominated to be on the jury by Carlos Yescas, a Mexican-American who is considered something of a cheese guru, and it's been a humbling experience being here and learning from experts around the world".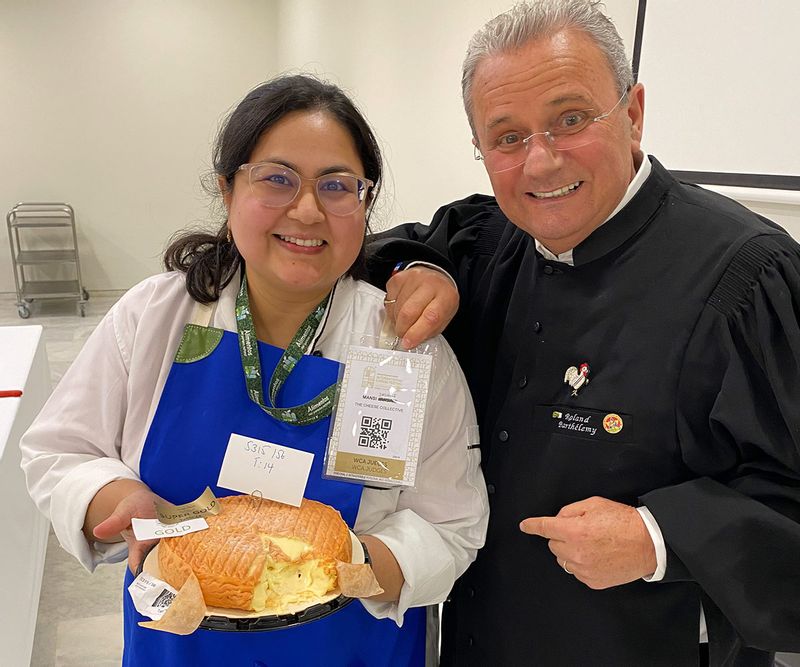 The World Cheese Awards is an annual event organised by the UK-based Guild of Fine Food (GFF), which sees the participation of thousands of cheese brands from around the world. The 33rd year of the awards saw nearly 4000 cheeses from 45 countries. "We were a total of 250 judges from 38 countries and were divided into teams, sampling our way through tables laden with cheese, over the course of two to three days," she explains. "You could say this was basically like the Olympics of cheese," she laughs.
For Jasani, it was a double win, as she was also invited to be on the super jury where a total of 16 judges handpicked a "supergold" from all the gold-awarded cheeses. A soft goat cheese from Spain made it to the number one position as the world's best cheese for 2021.
Eleftheria bags a Silver at World Cheese Awards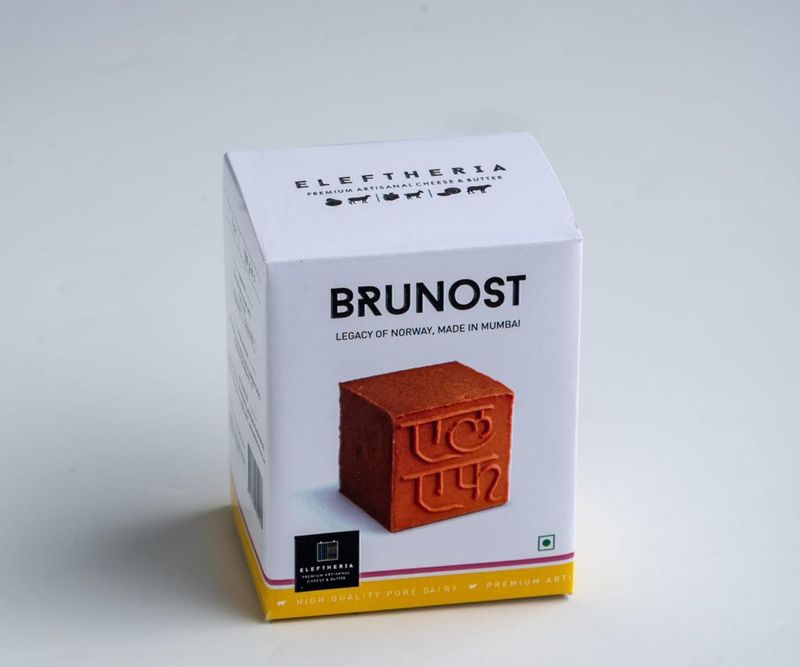 This year was also the first time that an Indian cheese brand participated in the awards. Mumbai-based Eleftheria, an artisanal creamery helmed by Mausam Jotwani Narang, was not only the first and only Indian brand to take part in these awards—but it also bagged a silver for its Norwegian-style Brunost cheese, a whey-based cheese that has a fudgy texture, salted caramel-like flavour, and is packed with umami.
According to Jotwani-Narang, she and her team had been keen on participating in the awards for a few years now, but the pandemic halted their plans. Her Norwegian-inspired Brunost (which literally translates to brown cheese) was in fact a pleasant happenstance. "Given that our production of mozzarella and burrata cheese had been increasing steadily, we would often be left with a lot of whey. Instead of letting that go to waste, we decided why not experiment making cheese with this whey instead?" This was back in 2018 and it was only after several experiments over the course of nearly two years that she was satisfied with the taste and texture of the Brunost. To make it uniquely Indian, they engraved the brown-coloured cheese with the brand's initials in the Devanagri script.
She adds that the reason they decided to submit the Brunost cheese, and not any of the other European-style classic cheeses that they make, is because it's distinctly Indian in its ingredients and one that's close to her heart. "It's also a cheese that would travel well for the competition," she points out. "In fact, given its flavour profile, we've been seeing many of our customers use our Brunost to make cheesecakes, bake it into desserts, and make use of shavings as a topping on breakfast toasts."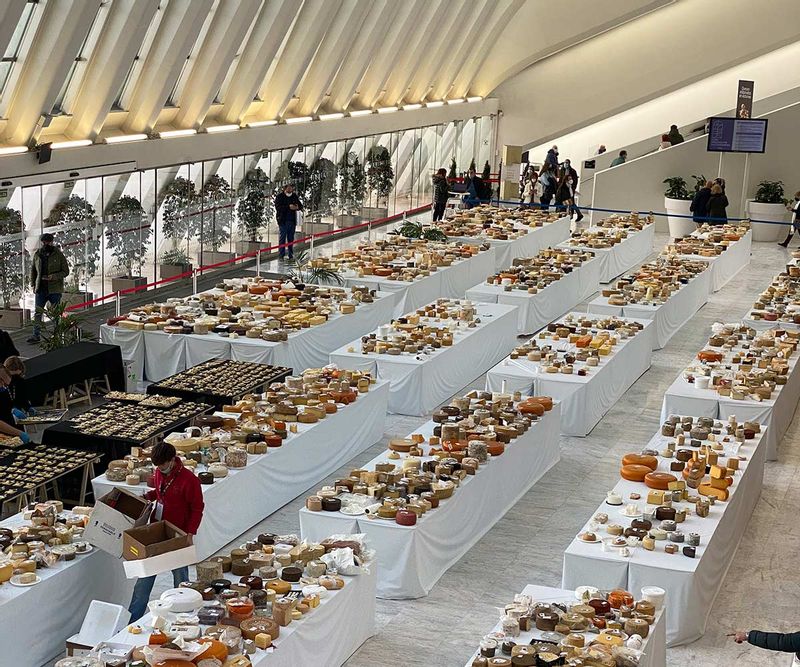 The fact that an Indian cheese brand has gained this recognition on a global stage is also a big marker of what's to come for the country's artisanal cheese market, Jasani believes. "It's heartening to see how this space has grown. In fact, the pandemic only led to an increase in the number of artisanal cheesemakers in India." Take a look at the kind of cheese platters and grazing boards people are consuming now, and you would know. Next on Jasani's list is to get more Indian cheesemakers to participate in these awards, and create unique gourmet cheeses using indigenous Indian ingredients.
Jotwani-Narang adds that five years ago when she first opened her creamery, no one was really making fresh cheeses. That says a lot for a country that's one of the biggest producers and consumers of dairy, she notes. Today, you have a lot more cheesemakers using indigenous ingredients, herbs and spices, and creating cheeses that challenge one's palate, she says.
---
Photo: Instagram/ Eleftheria Cheese