Italian Michelin Star chef, Adriano Baldassarre, was recently the visiting chef at Perbacco, The Lodhi in Delhi for a week. As the head of the legendary Tordo Matto in Zagarolo (Rome), he won the Michelin star in 2007 as one of the youngest chefs, and in 2016 he opened his own restaurant, Tordomatto in the heart of Rome. Baldassarre often travels to India, and so we caught up with him about his take on Indian food, the Indian palate's preference for Italian food, the differences between the various regions of Italy that reflect in its cuisine, and more. We spoke to the chef for an exclusive interview. 
Edited excerpts:
1. What is the dominating flavour profile of Italian cuisine?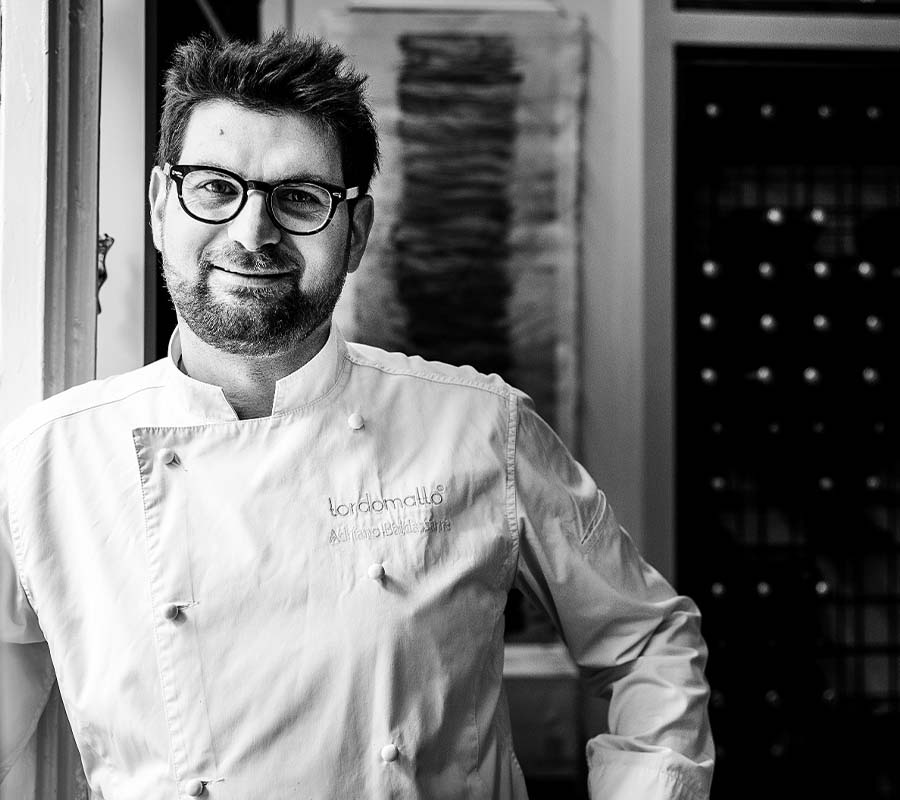 Italian cuisine has flavours that whet one's appetite. Ingredients and produce are celebrated, creating a mélange that is nutritious as well as robust and hearty. Italian cooking is mainly about simplicity—simple recipes, quality ingredients, and cooking techniques to highlight fresh, seasonal flavours.
2. An array of Italian restaurants are mushrooming in every nook and corner of every Indian metro. What makes Italian food so popular with Indians?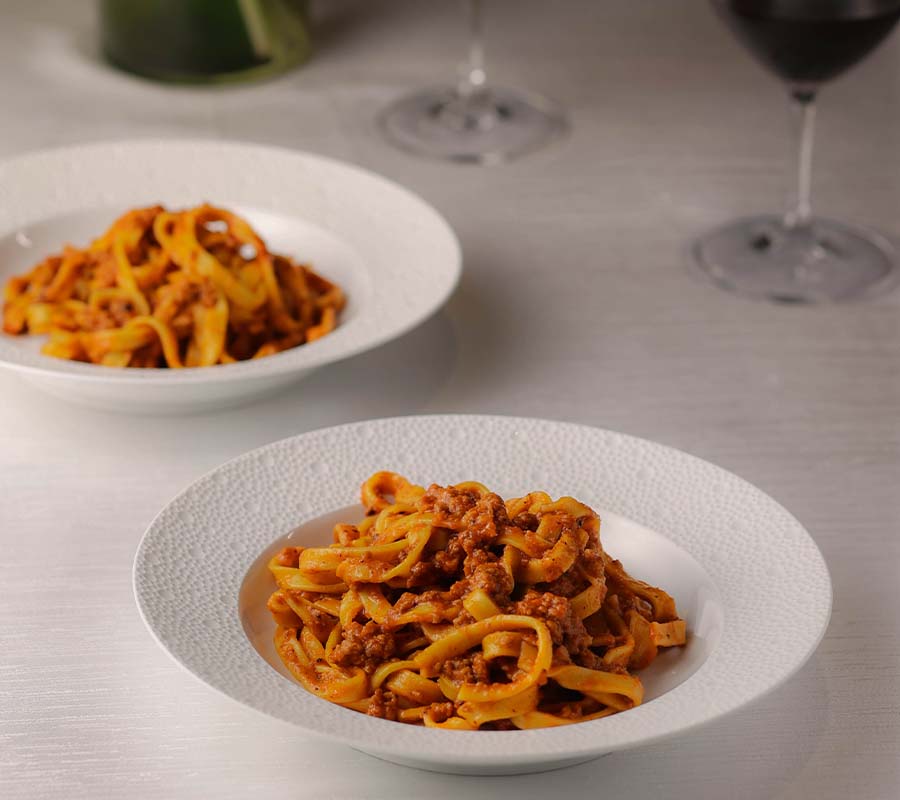 Much like Indian food, Italian cuisine is high in its 'umami' quotient, which is why it strikes a chord among Indians. The cuisines are vastly different, but there is a common thread. The food differs from region to region in Italy, just as it does in India. Vegetables are cooked in different ways, and carbs or the main staples—like pasta and risotto there, rice and roti here—have an important role in every meal. It is not simply the food that connects the two countries, but also the concept of home-style cooking and ancestral recipes passed down from generation to generation.
3. Like the ladle-wielding Indian grandmother, the Italian Mamma has a pivotal role to play in the kitchen. Your opinion?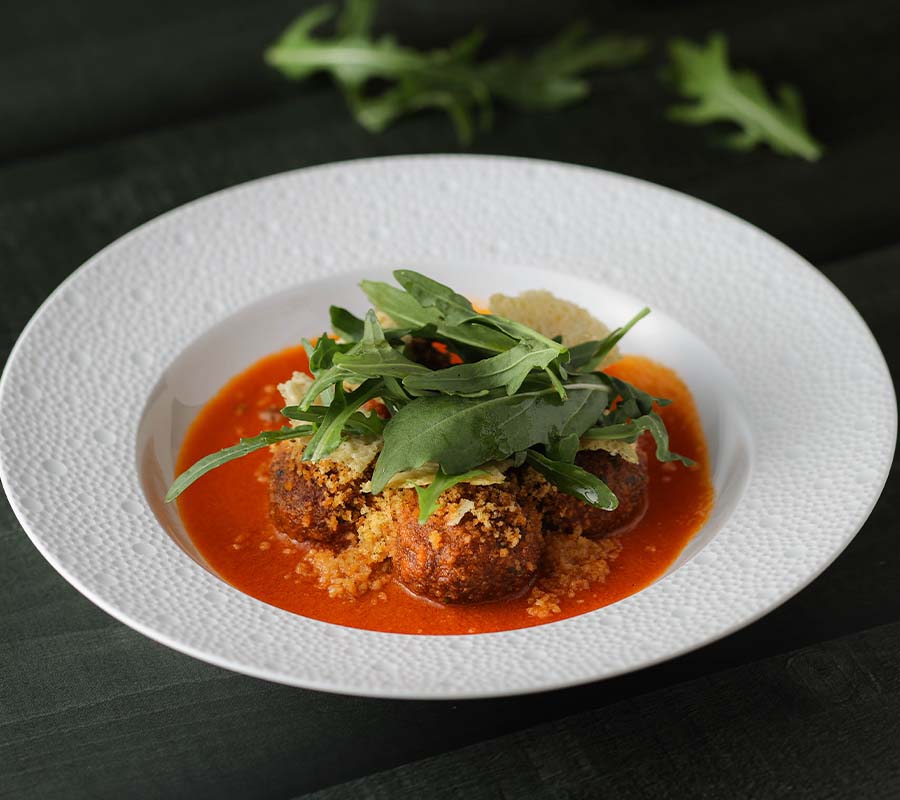 Similar to the Indian kitchen, Italian cooking is deeply rooted in traditions. Building on family recipes passed down through generations is at the heart of the Italian gastronomic tradition. As a child, I used to get inspired watching my grandmother cook at home and that is what led to my passion for cooking.
4. You have been to India many times. What is your view of the cuisine here? 
Working in India and discovering the country's diverse culinary repertoire has been a very interesting experience. When you eat Indian food and you listen to the history behind each dish, it's fascinating to know about their origins. 
5. What are your favourites of the Indian kitchen and why?
Indian cuisine is so varied that I get surprised every time I try something new. My current favourites include rogan josh, lamb biryani, and chhole bhature. But my new favourite could be the next dish I try!
6. What is that one Indian spice you would love to use in Italian cuisine? 
Every Indian spice has its own unique characteristics and I use several of them in my cooking. It depends on what dish I am making.
7. Italian cuisine is divided into various regions. Could you tell us the regional differences in Italian cuisine?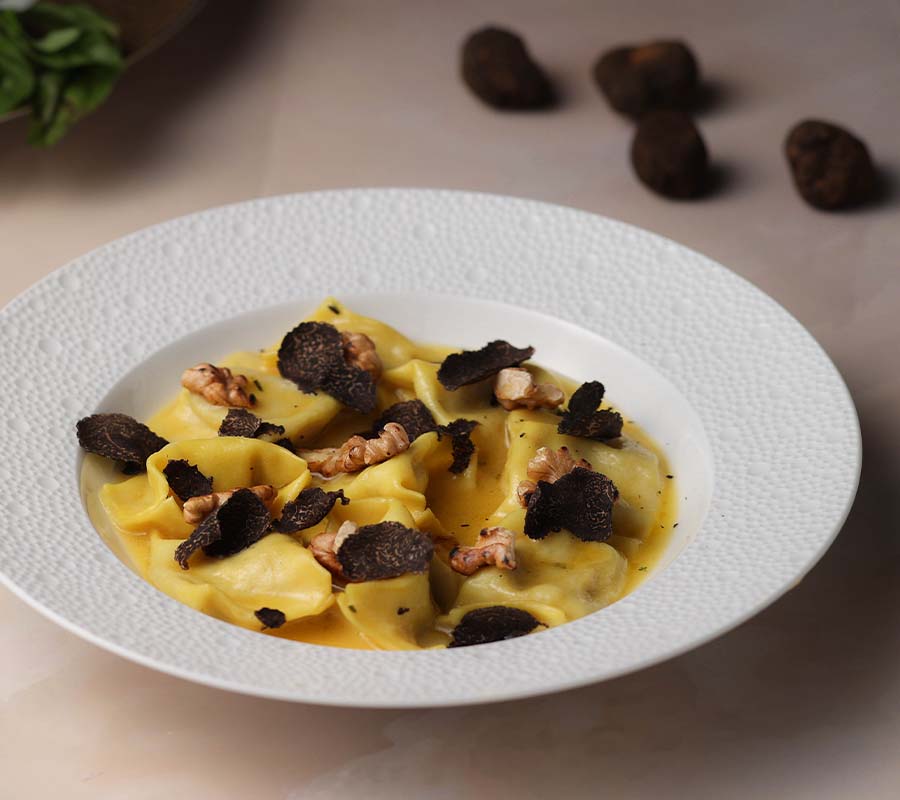 In Northern Italy, you will find more rice dishes, with a preference for using butter. The hot, coastal towns of the South feature fresh seafood and use more olive oil. Even further, small towns will be known for their specific dishes.
8. Is there any similarity between Indian and Italian cuisines?
The culinary basics are the same around the world, but what changes is the style of cooking, the ingredients and traditions—which lend to variations in cuisines across regions. For example, in Central Italy, close to Parma, we have a dish of puffed dough which is similar to 'bhature' in India! One striking similarity between Italy and India is the diversity of food present across the two countries. Like in India the cuisine varies every 100 km, the food in Italy also differs from region to region.
9. Do you think the Italian food available in India is the real stuff or is it majorly Indianised?
There was a time when it was a little bit difficult to introduce pure Italian food here because the people wanted Italian food with an Indian touch, but the scenario has changed now. I greatly respect traditions and authenticity in cuisines, and that is what I am keen to bring to the table. For me, it is important to retain the authenticity of the food, even if someone demands for adapting a classic dish as per their palate. I don't want to overload Italian food with spices. However, if, after tasting the food, a guest feels they would like it spicier, or with an added bit of this or that, I'd be happy to customise it for them.
10. What is that one Italian dish you would recommend as a must-have?
There are several—it would be hard to name one!
11. Who inspired you to cook?
Definitely my mother and grandma.
Photo: The Lodhi, New Delhi