Imagine yourself as a child, eyes wide with wonder as you're swept into the enchanting tale of Willy Wonka, his mystical chocolate factory, and Charlie Bucket. Fast forward to today, and that magical essence is on the brink of reality as you step into the extraordinary realm of Manam Chocolate Karkhana. Tucked in the heart of Banjara Hills, Hyderabad, this isn't just a store; it's your gateway to a fully immersive wonderland of chocolate delights.  
Now, close your eyes and take a deep breath – the air around you is infused with the intoxicating aroma of freshly roasted cacao beans. It's promising a journey into the world of velvety richness. As you step into this chocolate haven, you're warmly greeted by none other than Chaitanya Muppala, who spearheads Manam Chocolate.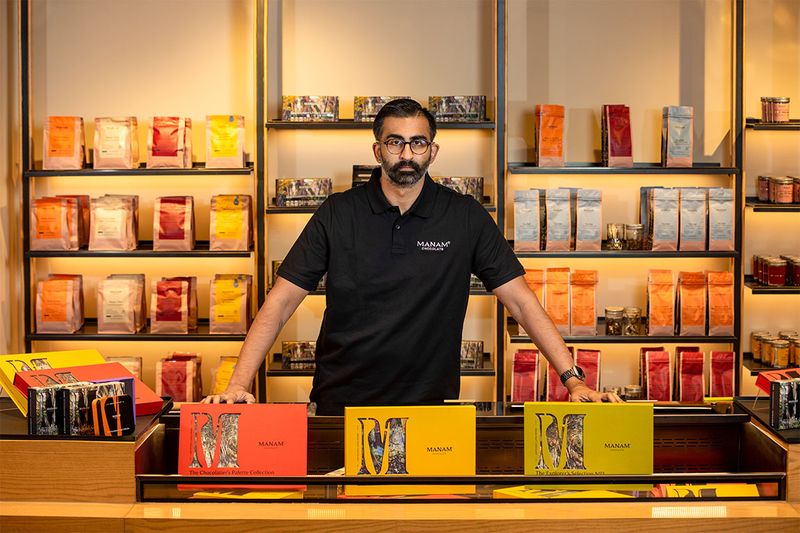 Certified as a Level 3 Chocolate Taster, Chaitanya is not just your guide; he's your maestro through this delectable symphony of flavours. But hold on – this isn't a mere tour; it's an immersive experience that's about to awaken all your senses, sweep you through a variety of tastes, make you understand the difference between industrial and craft chocolate, take you through the art of chocolate making, and reveal the captivating saga of chocolate's history.   
But first, story of origin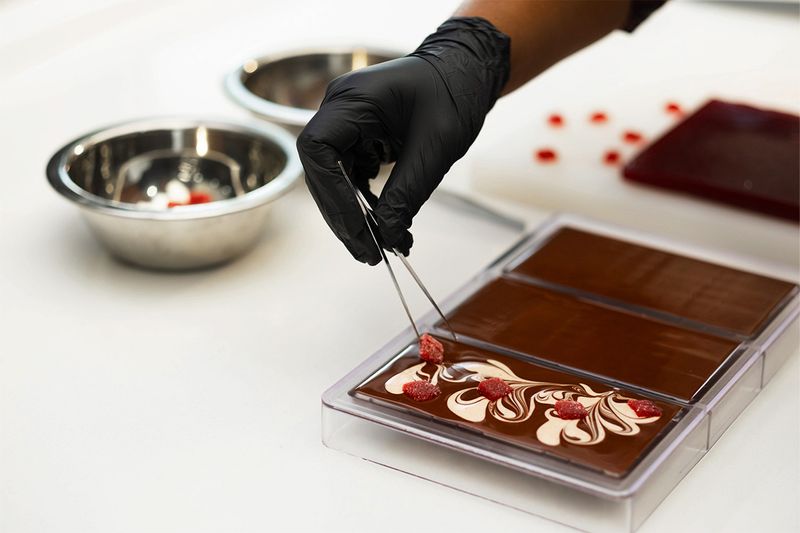 The current state of craft chocolate in India is marked by a burgeoning movement that seeks to redefine the chocolate landscape, and Chaitanya echoes the sentiment. The passionate entrepreneur tells us that his aim is not just to make quality chocolate but to elevate the appreciation of chocolate as an art form, spark a wave of curiosity and appreciation among consumers, and showcase the endless possibilities with chocolate.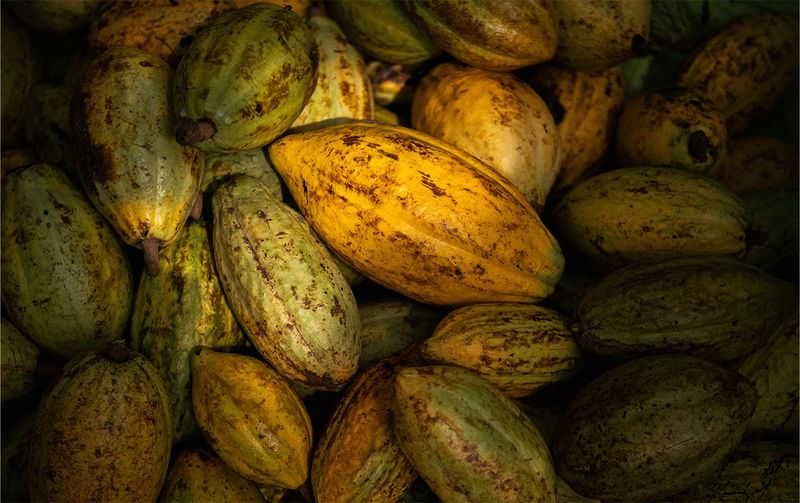 Chaitanya's quest for quality Indian chocolate led to the establishment of Distinct Origins Private Limited (DOPL) in 2021, which sourced fine flavour cacao fruit from West Godavari to ferment, roast, and turn it into decadent chocolate varieties. This marked the inception of India's largest Cacao Fermentery, uniting over 100 farmers across 1,500 acres. Anchored by a passionate team including Chef Ruby Islam, Chef Sukumar Maharathy, and Anand Sinha, Manam Chocolate boasts the potential to emerge as a testament to the potential of craft chocolate in India. 
Immersive chocolate karkhana (factory) tour
Enter the Manam Chocolate Karkhana for quality chocolate, confections, and snacks, and stay for an immersive tour. At this one-of-a-kind space, cacao beans transform into treasures in glass-enclosed rooms that can be witnessed from a distance. It is a mesmerising process of transformation, to say the least.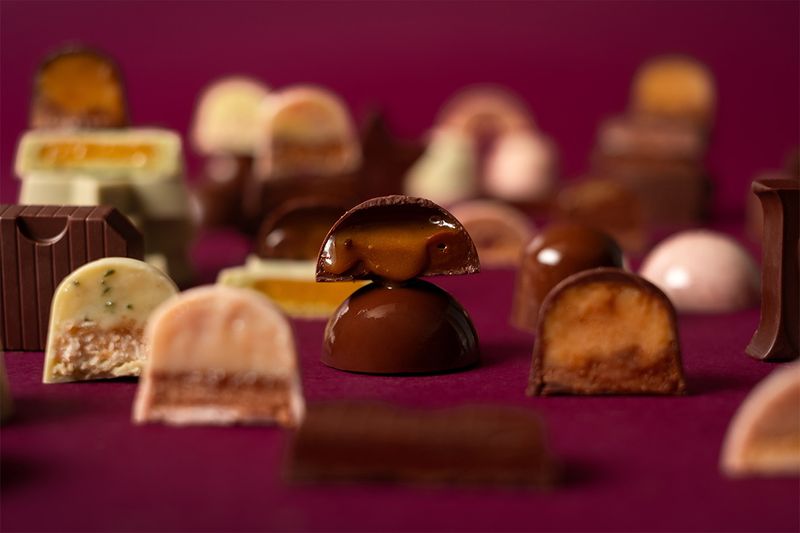 From the initial roasting of cacao beans, where their flavours deepen and intensify, to the delicate cracking of shells and precise winnowing to remove husks – every step is a symphony of expertise and requires human and machine intervention from time to time.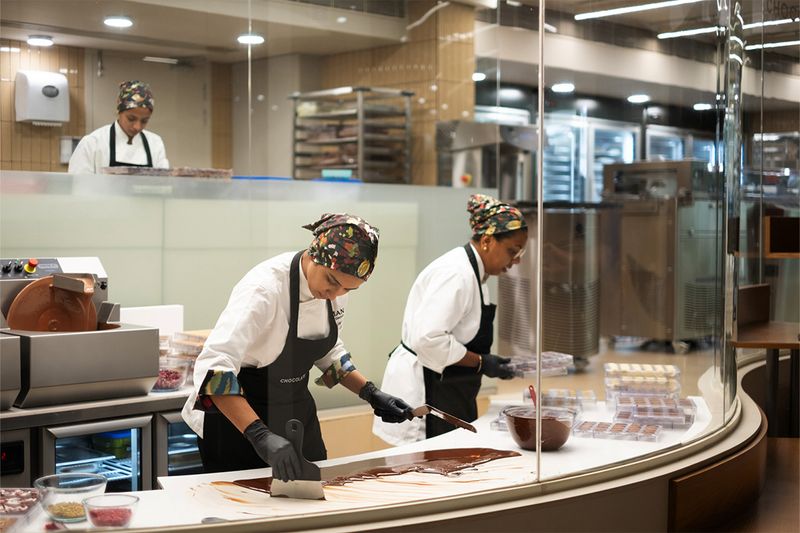 As the cracked nibs are meticulously milled into a luscious paste, the air fills with the promise of velvety texture. You then move on to witness cacao butter pressing, conching, tempering, and finally being used at the chocolaterie to create snacks and confections.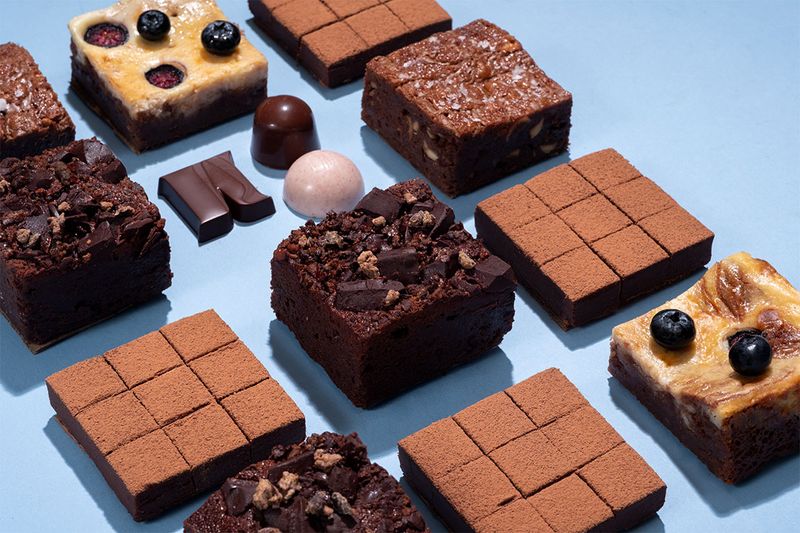 It's an interesting showcase of artistry and science, where each stage contributes to the final masterpiece that graces our taste buds. 
Unwrapping the world of chocolate
The Manam Chocolate Karkhana has a small space assigned for Manam Classroom. This area is for enthusiasts who want to delve deeper into the world of chocolate, engage with like-minded individuals, experience tasting sessions, and enjoy more nuanced experiences with chocolate.  
The chocolate-tasting session at the Manam Classroom begins with the essence of chocolate – raw cacao beans. Progressing through various chocolate types and varieties – including 100% dark and 60% dark from West Godavari, Oat Mylk, 82% Dominican Republic, and 42% Vietnam Milk – the tasting experience becomes a journey of diverse flavours and textures.  
Each craft chocolate, as it melts on the tongue, unveils a symphony of flavour notes and textures. The complexity of craft chocolates reveals layers that evolve with each passing second. In stark contrast, industrial chocolates, though pleasant, pale in comparison, lack the depth and character of their craft counterparts. 
Bean to endless possibilities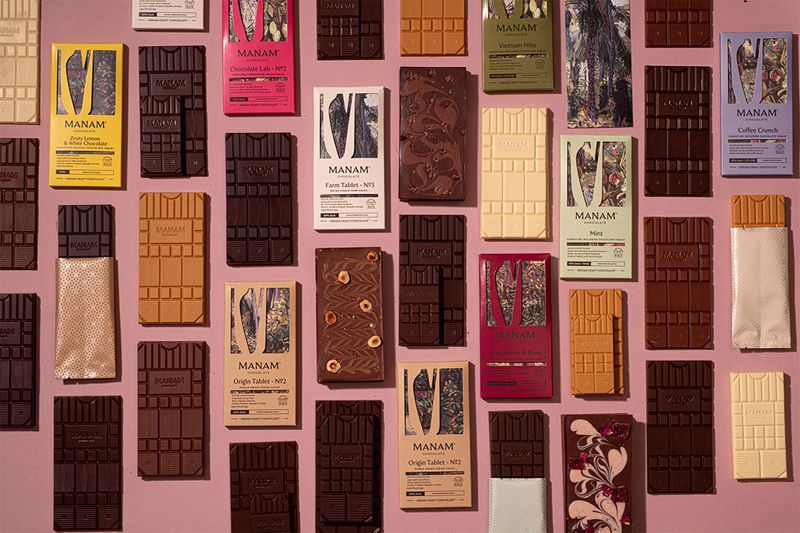 Manam Chocolate goes beyond the usual bean-to-bar approach to showcase the innumerable possibilities that chocolate offers. Currently, it has 45 categories reflected in 250+ unique products including signature tablets (bars), bonbons, truffles, nama, barks, fudge, palettes, macarons, brownies, snacks, drinking chocolate, spreads, cakes, and pastries, to name a few.  
With the Manam Signature Tablet Collection, patrons can explore 43 meticulously crafted tablets, each a testament to delicate flavours. These include a single farm series that pays homage to their partner farmers in West Godavari, a single origin series that celebrates diverse Indian cacao regions, a creative fermentation series that blends native ingredients, and signature infusions that meld West Godavari cacao with unique flavours, and then there's the alternative series, which offers jaggery and Oat Mylk (oat milk) as dairy alternatives.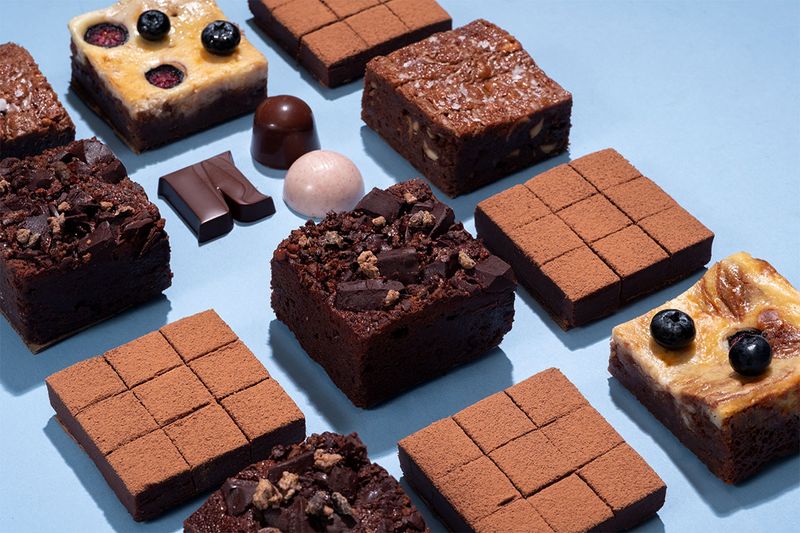 The signature bonbons, truffles, nama, fudges, brownies, and palettes fall under their chocolatier's indulgence collection; while clusters, barks, macarons, delicate thins, and pâte de fruit, under their snacking collection. Manam also has a baker's collection that boasts baking cacao nibs, chocolate tablets and pods, cacao butter tablets, and baking cacao powder. Their drinking chocolate comes in a rustic yet elegant mug, which is reusable. In addition, the store is filled with layer cakes, entremets, ice creams, sorbets, and more, to ensure consumers have plenty of reasons to revisit.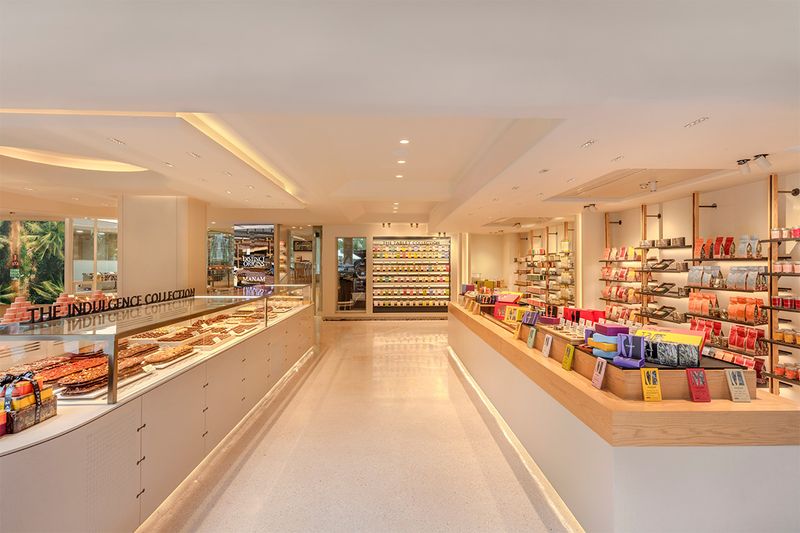 Commitment to ethics  
Transparency and sustainability permeate every corner of Manam Chocolate Karkhana. Each chocolate product narrates its origin story, embodying the journey from the farm to the final product. Beyond storytelling, the carbon footprint of each product is displayed, prompting conscious choices. 
Manam exemplifies fair-trade practices by directly collaborating with farmers and taking charge of the cacao fruit's journey from field to drying and fermentation. It's a symphony of craftsmanship, each step carefully orchestrated to attain flavour perfection. 
A future crafted in chocolate 
As patrons leave Manam Chocolate Karkhana, they carry not just boxes of chocolates, but an appreciation for the artistry, ethics, and passion embedded in each creation. The experience resonates far beyond the last bite, leaving memories that linger and a desire to revisit this realm of chocolate craftsmanship and culture.
---
Photo: Manam Chocolate