The unique food preparations at Ganesh temples in Maharashtra and South India are rooted in a combination of divinity, history and culture, which makes them quintessentially relevant in today's times.
Food Historian and author KT Achaya in his book Indian Food: A Historical Companion speaks of how temples across the country make feast-specific foods. "On Vinayaka Chathurthi, a sweet puff called modaka, a favourite of the god Ganesha is made, while in South India a salted preparation of whole soaked chickpea is necessary for the festival," he says. Whether it is sweet or savoury, there is no doubt that apart from being everyone's favourite God, Ganesha's taste in good food is nonpareil.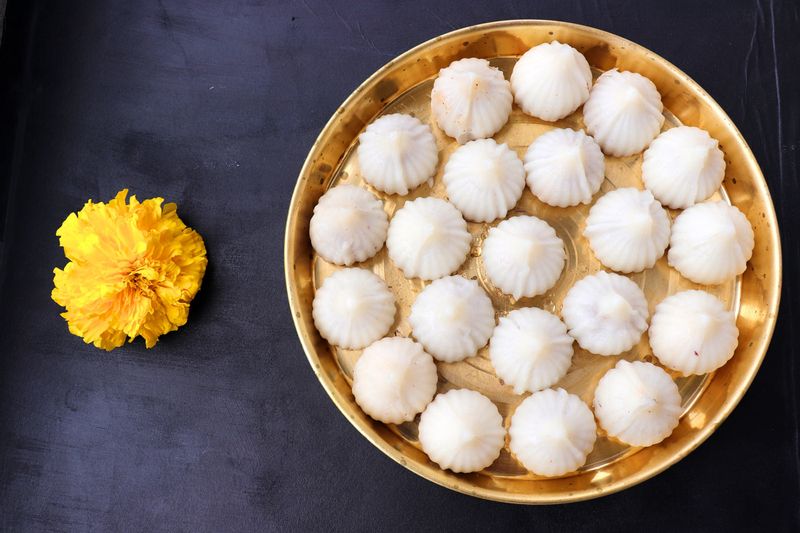 In her book 'Bhog Naivedya' – Food Offerings To The Gods, author Sujata Shukla Rajan says "Ganesha's favourite food is the modak/modakam/kozhukattai. This is a steamed or sometimes fried sweet or savoury dumpling with an outer case made from rice flour and stuffed either with jaggery and spices, or with a spiced lentil filling. In Karnataka, a deep-fried flour pastry stuffed with coconut, roasted gram, sugar and cardamom shaped in half circles called karchikai/karigadabu is offered. A similar sweet is prepared in Maharashtra, called karanji, somas or gujiya."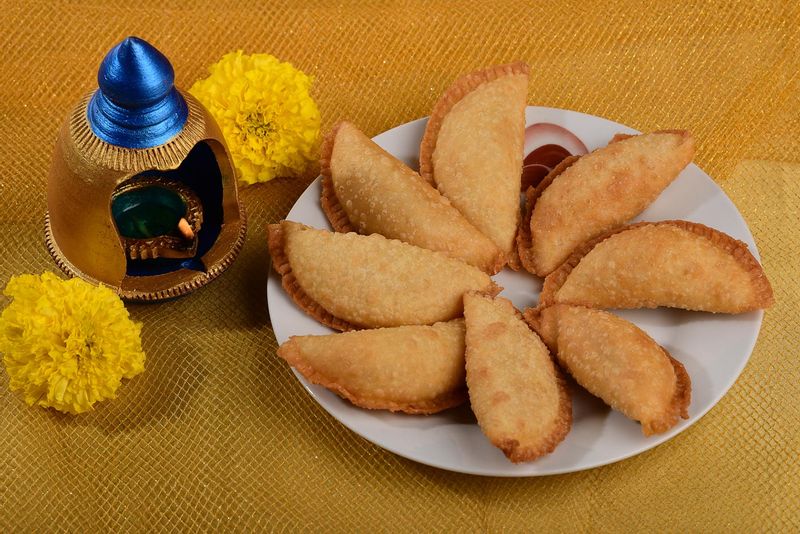 While modak is almost synonymous with Ganesha, there is a mind-boggling variety of food that the elephant-headed God likes. At the self-manifested (swayambhu) Ganpati temple of Ganapatipule in Ratnagiri, there is a khichdi that is made every day and served to devotees after 12.30 pm. 
At Mumbai's famed Siddhivinayak Ganpati temple in Prabhadevi, there are two mahaprasads offered, the boondi ladoo and coconut barfi that is prepared in the largely automated temple kitchens. The maha naivedya (or principal offering to the deity) is made in a separate kitchen. The temple makes a whopping 40,000 laddus and 25,000 barfis every day for sale in its prasad counters.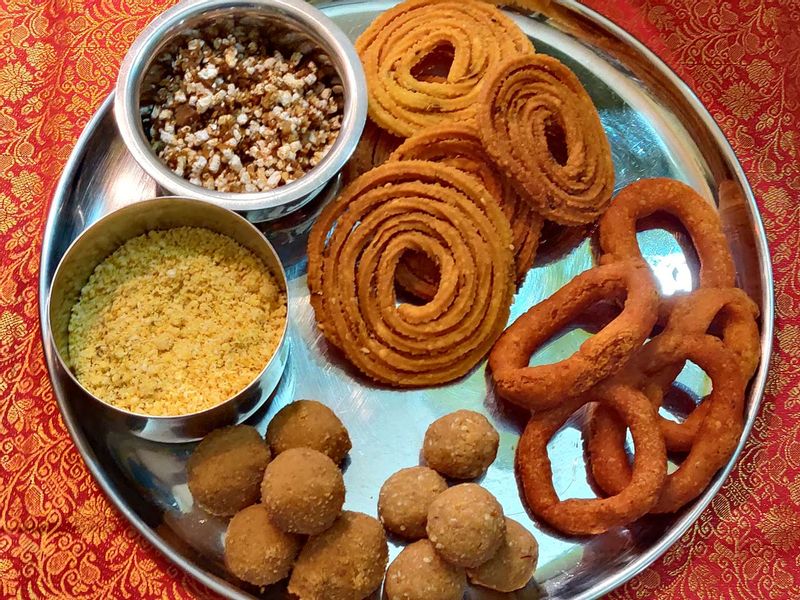 The Trinetra Ganesha Temple in Ranthambore, Rajasthan, said to be the oldest temple of the deity, gud ka modak, stuffed with a jaggery mixture is a regular offering. Specifically, on Ganesh Chathurthi, singara ki panjiri, a sweet made with water chestnut flour, ghee, sugar, dry fruits, and edible gum is offered to the God.
Rice is a key ingredient to make the prasad for Lord Ganesha at Madurai's Mukkuruni Vinayagar Ganesh Temple. KoluKatti, a famous South Indian dish, is the most favourite of Lord Ganesha here. Three 'kuruni' (an ancient measure roughly translating to 10 kgs each) of rice is used to make this dish. 
Interestingly, the legend is that when Ganesha's pot belly was made fun of, he decided to do some physical work and donned the look of a young lad. He was approached by a devotee to transport some material in a cart and as a fee for his work, Ganesha asked for three kurunis of rice. To honour this, the prasad is made using 30 kgs of rice, dry roasted, and ground with jaggery, coconut, Bengal Gram, sesame, cardamom and nutmeg, and is carried on a huge palanquin.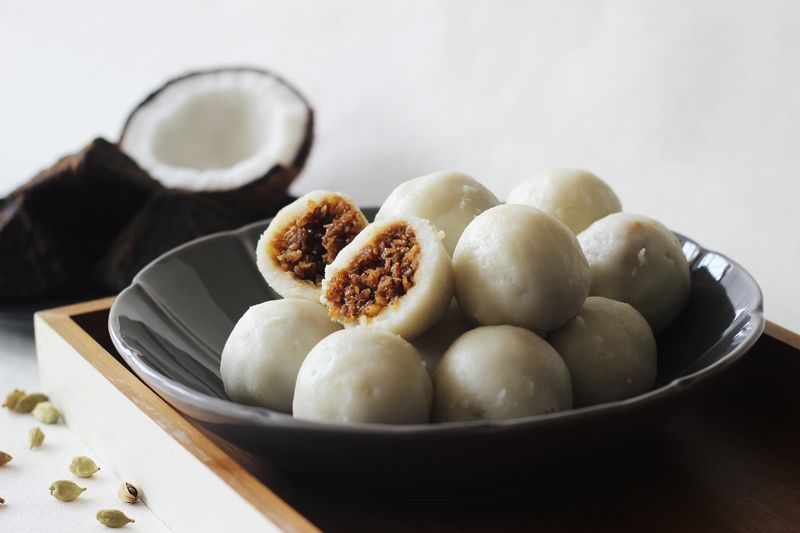 At the Kottarakkara Ganapathy Temple, unniappam is made on a holy fire lit in front of the deity. This is a sweet version that uses raw rice, jaggery, 'kadali', a local banana, ghee and sugar. The Pazhavangadi Maha Ganapathy temple in Thiruvananthapuram has a complete schedule where different kinds of prasad are offered from 6.45 am to 8 pm.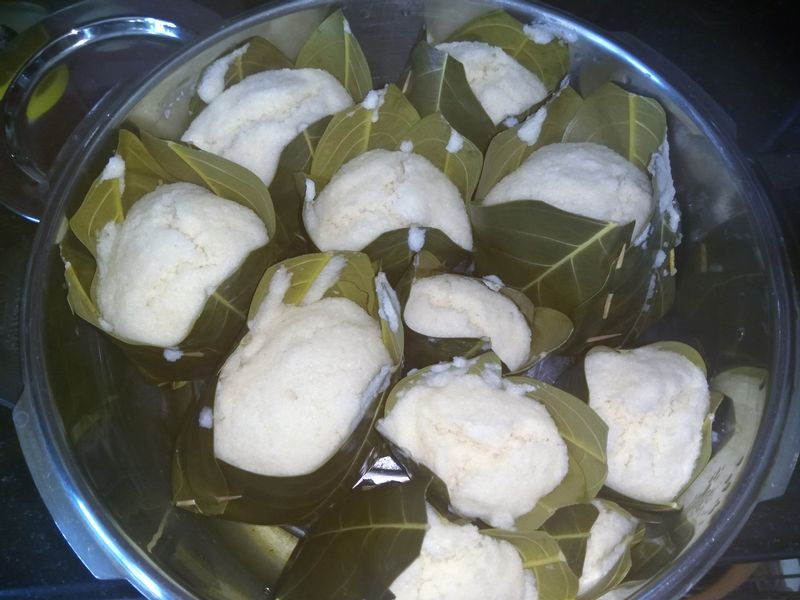 In Karnataka's South Canara district which is home to several Ganesha temples, the Panchakajjaya Prasada made with puffed rice or Bengal gram is common. This can be seen at the Sowthadka Sri Maha Ganapathi Temple, Anegudde temple and the Guddattu Sri Vinayaka Temple in Dakshina Kannada district. The akki kadabu or kotte kadubu, a savoury dish like an idli made with ground rice and lentils that is steamed in a mold made using the leaves of the screw pine grown locally, is well known. With Ganesh Chaturthi around, hopefully, you now have a plethora of choices of what you would like to offer. 
AlsoRead2
Here is a recipe for Panchakajjaya Prasada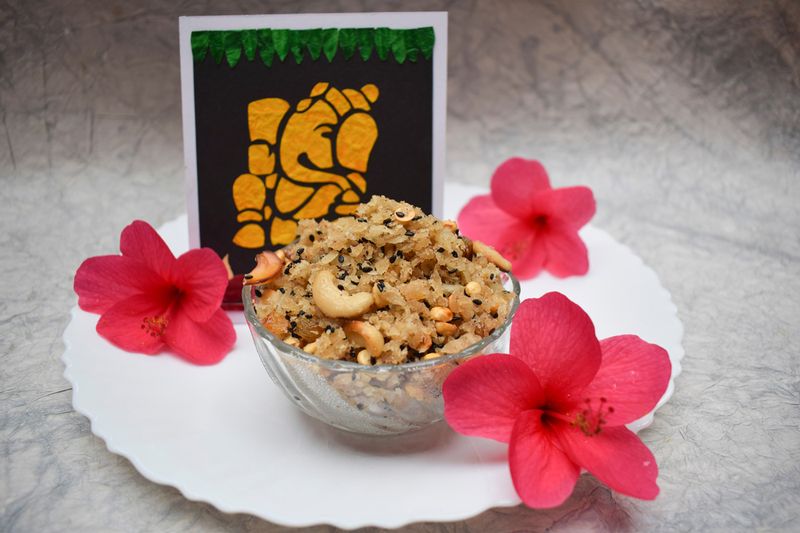 Ingredients
¼ cup Bengal gram

¼ cup desiccated coconut

¼ cup sugar

1 tbsp sesame seeds

1 tbsp ghee

1/4 tsp cardamom powder
Method
Dry roast Bengal gram and sesame separately.

Grind Bengal gram into fine powder. Spread it on a plate. Keep aside.

Grind sugar into a fine powder. Add it to the ground Bengal gram.

Grind the desiccated coconut and sesame seeds to a fine powder.

Now, mix everything with cardamom powder.
---
Photo: Shutterstock