It is no secret that Bengal's rich diversity, fertile soil and innumerable water bodies add to the richness of the cuisine. A usual Bengali meal would comprise rice, pulses, vegetables, and fish. Throw some mutton in the mix (kosha or jhol—both work wonderfully) and what you get is the perfect excuse to slip into 'bhaat ghoom' (afternoon siesta) right after. 
Bengali cuisine has gone through a serious cultural metamorphosis. With heavy-handed influences from the Mughals, the British, and the locals (both from East and West Bengal)—the cuisine has a healthy mix of various cultures and beliefs. From simplistic recipes like dudh lau (bottle gourd in milk) and aloo posto (potatoes in poppy seed paste) to complex ones like katla kalia, muri ghonto (fish head with rice), crunchy fish cutlets and kathi rolls on the curbside, the cuisine has only added to its repertoire with time.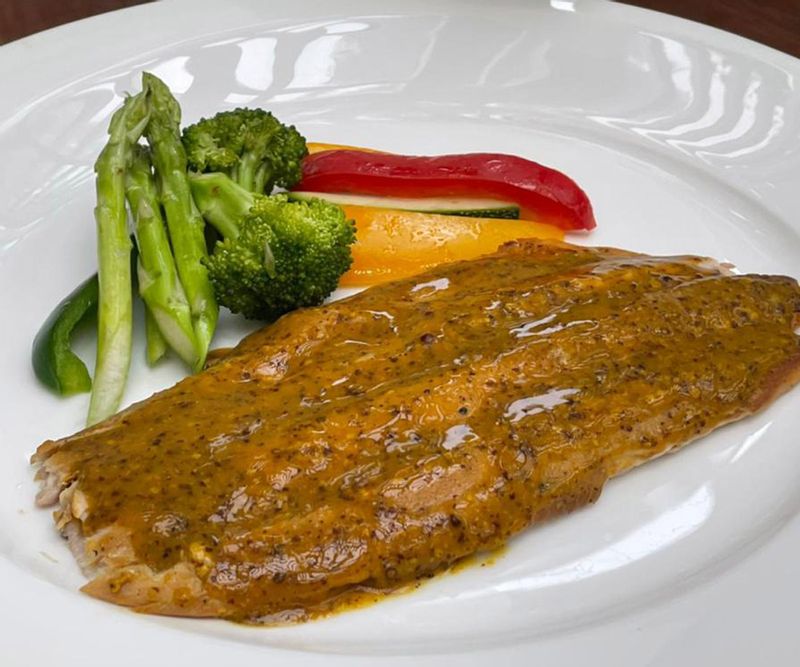 But it wasn't until The Oberoi Grand in Chowringhee lent a rather avant-garde treatment to the much-coveted Hilsa, which become a classic, that Bengal had seen much of European influence—other than the dominating babu culture sparked by the British way of life around that era. The Smoked Hilsa at The Oberoi Grand stands testimony to how the cuisine started out its journey of morphing into a beautiful global phenomenon.
Where Bangali food meets British fare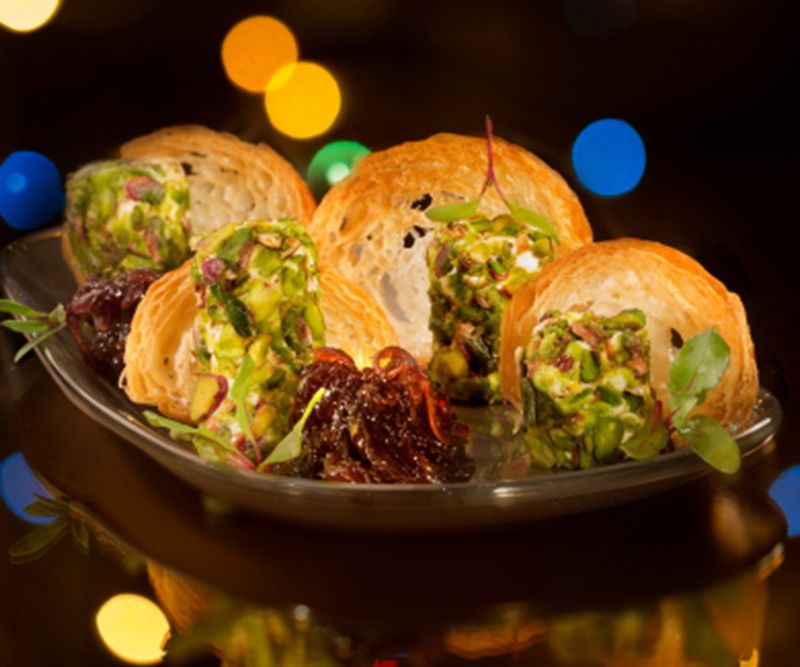 The comparatively newish ITC Royal Bengal also boasts of a menu that is a nod to modern Bengali food—from their sous vide panch phoron pork, Bandel cheese mousse, and fiery Naga-style Chicken Wings to mishti doi cheesecake—they seem to use a lot of local ingredients and add a touch of modern flair to get quite alluring results. Their recent culinary feat, however, is the Labanga Latika tart which is a Puja speciality. Speaking of Puja, there's a hint of creative bravado in the air as hotels and restaurants amp up their menu, allowing for more fluidity and choicest options.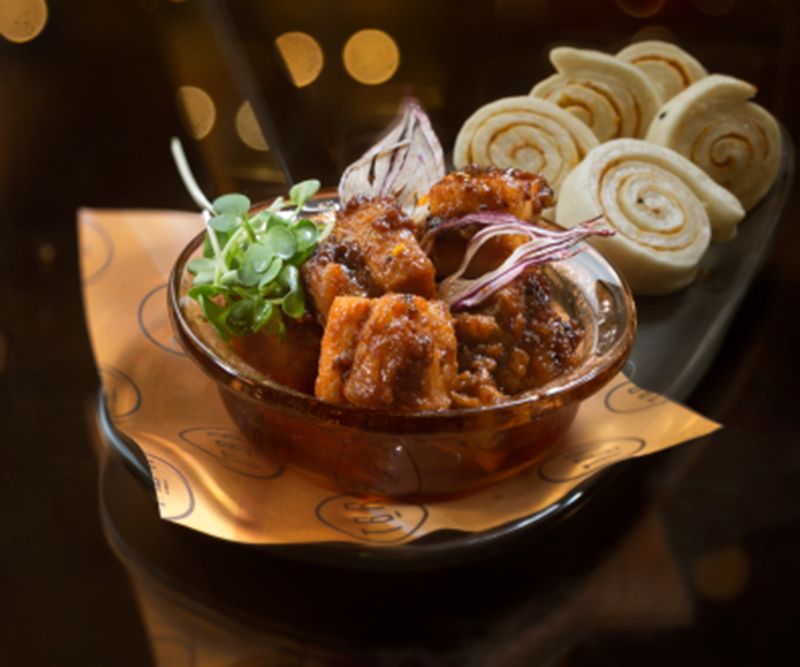 There's no denying that purists like Aaheli, 6 Ballygunge Place, Sonargaon, Kewpie's, and Oh! Calcutta all have their rightful place on the culinary map of the city. Without taking from that heritage, restaurants are now trying to evolve beyond a chalk and cheese menu into something that's reminiscent of the culture yet plays into the present. Even the traditional Saptapadi in Hindustan Park does a fusion menu that's equally popular.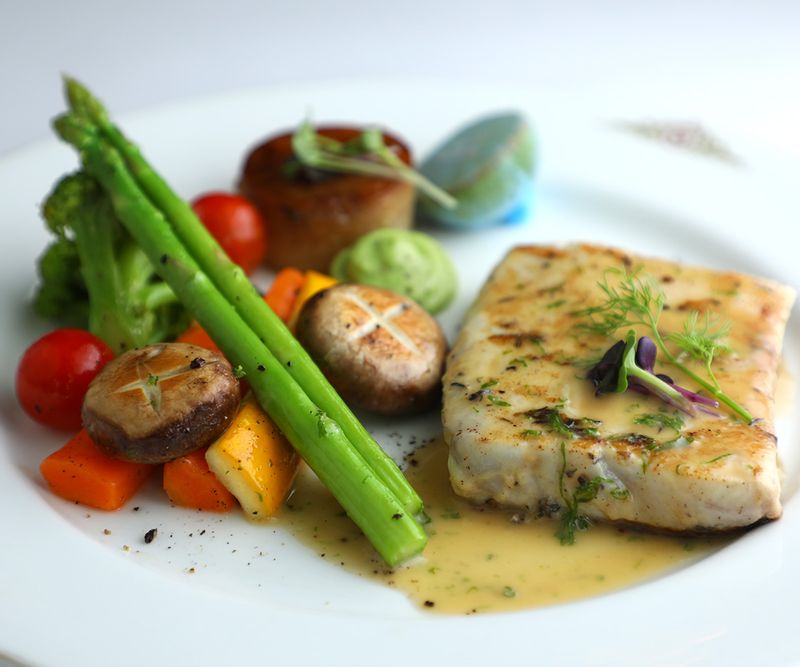 Raajkutir's East India Room is a fine example of the confluence of Bengali and British culture, and provides a healthy dose of colonialism with dishes like Bandel Cheese Malakoff, pine-smoked bhetki, bhetki meuniere and 'Anglo India Ball Curry'.
Finger-licking fusion Bengali cuisine for a millennial crowd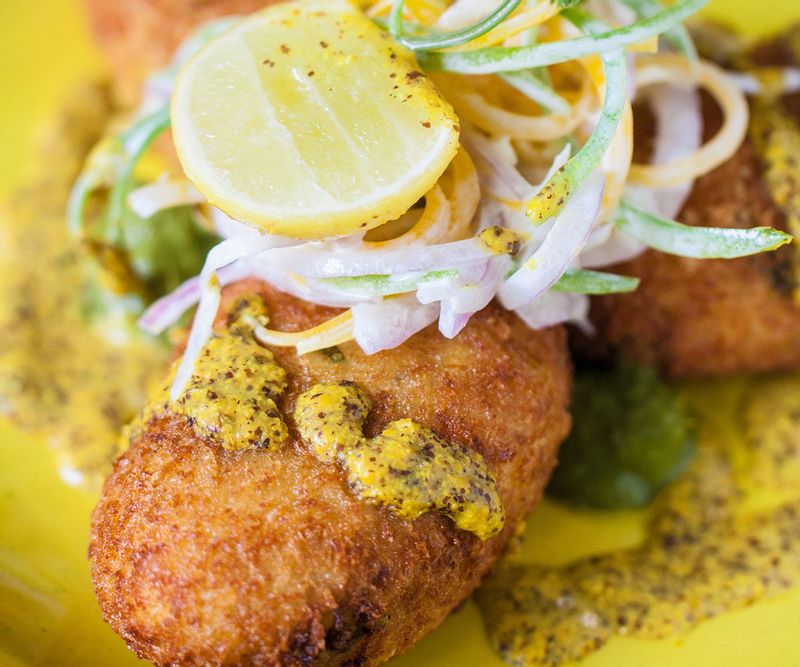 The new-age restaurants and pubs have a more contemporary feel to match the menu which caters to the progressive Bengali folks and rightfully so. Monkey Bar is a formidable player when it comes to progressive local cuisine. The menu, designed by veteran chef Manu Chandra, has dishes like 'Kasundi Chicken' and 'Tikki of Joy' (bhetki tikkis). Even their cocktail, 'Toast to Calcutta' uses house-made gondhoraj cordial. The new puja dishes like kosha mangsho kathi roll and beguni chaat also seem to be catching on.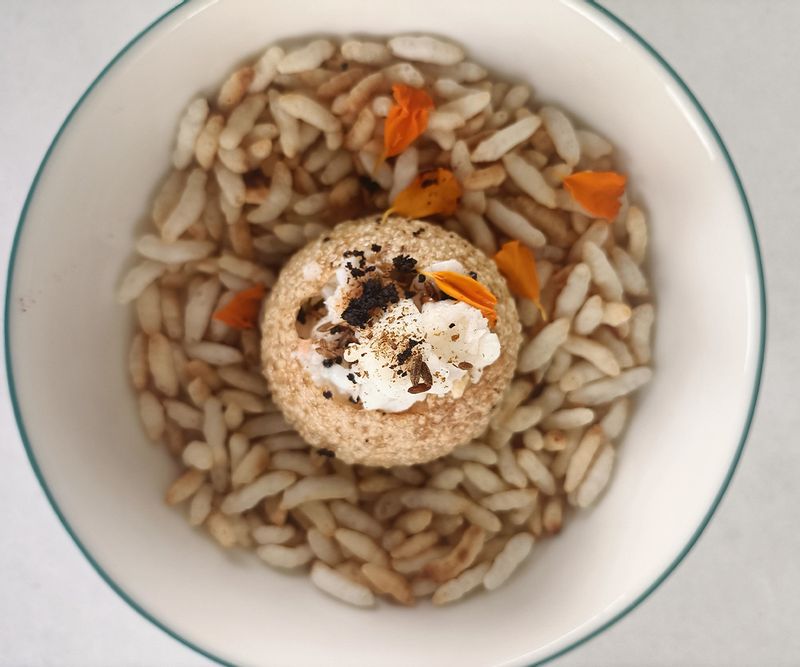 Talking about progressive cuisine while missing out on Chef Joymalya Banerjee would be treason. Known to have introduced Bohemian (now closed) to the city, Chef Joy's creations are an ode to Kolkata. An earnest believer in fusion food, he's made a mark with his shorshe cauliflower and cheese bake, mutton and gondhoraj stew, kancha aam chingri, borir pulao et cetera. The city has also seen a recent flux of national brands like Farzi Café, One8 Commune, and Fab Café who have all debuted with a modern, light menu that pays homage to the region. Virat Kohli's One8 Commune with its peppy backdrop has Bandelmochar chop, kashundi malai tikka, gondhoraj chicken, and an oven-roasted begun kashundi on the menu. Their Puja menu has locally-inspired tacos like gondhoraj chicken tacos, kashundi fish tacos and shredded mutton kosha tacos to woo the crowd.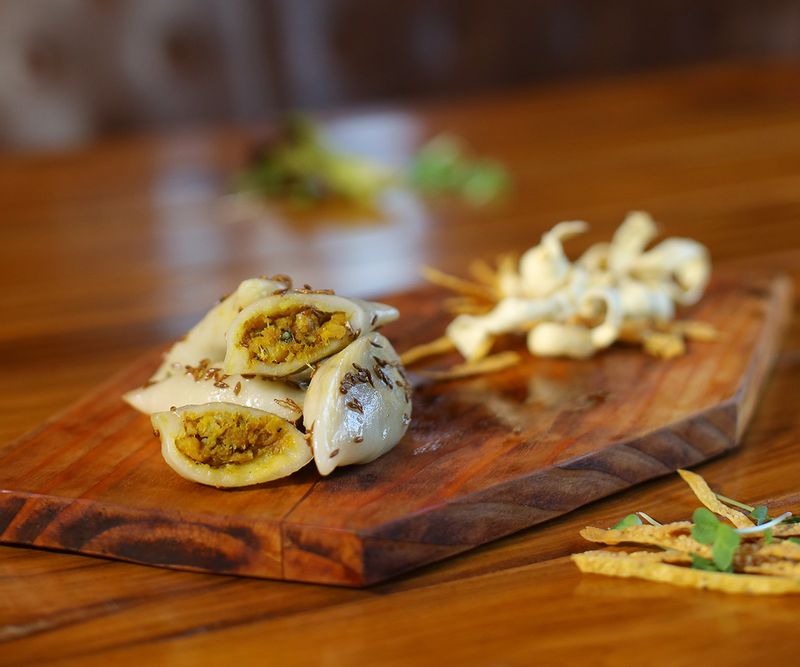 The newest entrant, LMNOQ on Park Street features Kashundi Balle Balle, Ilish Machher Pitha and Mishti Doi Panna Cotta. And while everyone's not a Heston Blumenthal in the kitchen, Octa—a resto-bar on Park Street has its work cut out. Featuring myriad dishes like crab phuchka (phuchka filled with avocado mousse, topped with poached Bay of Bengal crab and drizzled with truffle oil), fusion mishti doi (poached spiced guava, mishti doi ice cream and caramelised puffed rice), and mochar ghonto with a twist (crumb fried, mochar ghonto or banana blossoms filled rotolo, served with panch phoron tempered tomato chutney)—the place offers quite the spread for a millennial crowd that's hanging onto Instagram for dear life. Honestly, the old-school Bengalis might be low key offended but the millennial crowd seems to be more forgiving.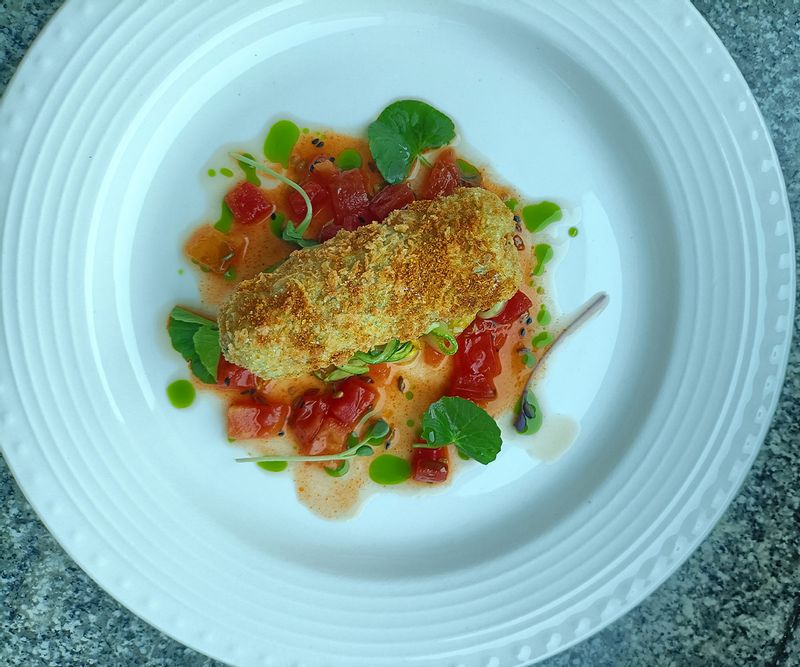 Says food writer Kalyan Karmakar: "Innovation in Bengal is pretty open and welcome as it takes food to its next step of evolution. However, outside of Bengal where people are not familiar with the basics, one needs to get that bit right to introduce the traditional food of Bengal to others."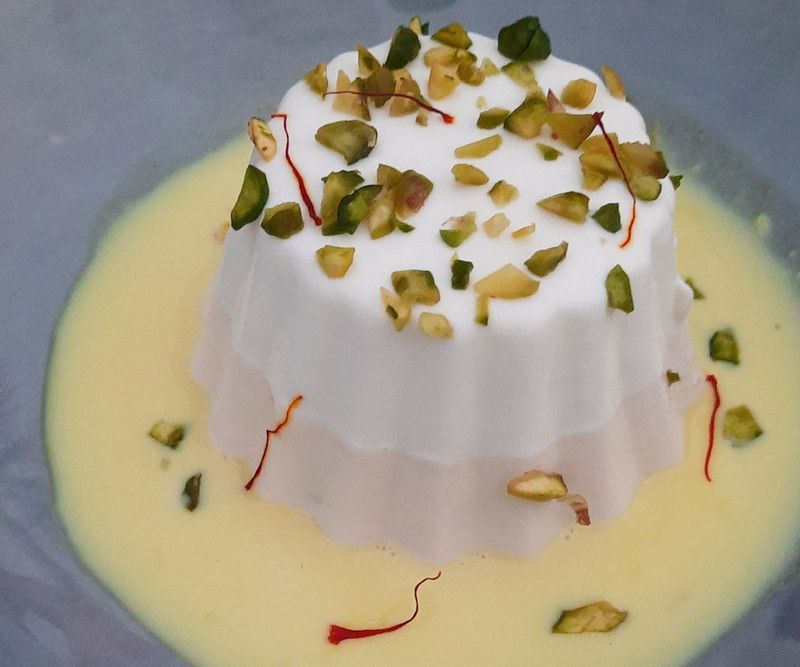 Although there's still a lot to uncover, and places tend to stick to the usual fare, this feels like we might be headed in a direction that could be coined as the renaissance of Bengali cuisine.
---
Photo: LMNOQ Kolkata