The first thing that comes to mind when you think of Agra, after the Taj Mahal, is petha; the second is dalmoth. For years these two snacks have defined the culinary heritage of the erstwhile Mughal capital. Agra, however, is home to a rich and diverse cuisine that is unlike any other in its vicinity. What sets the hyper-local cuisine of Agra apart is the confluence of two unique styles: the vegetarian Satvik food of Brijbhoomi and the rich meaty cuisine of the Mughals.
A mix of Mughal and Braj cuisines 
While the common perception is that Agra became an important city only after Akbar made it his capital, Agra, in fact, had always been a very important part of Brijbhoomi—the mythological land of Krishna. And so, for centuries Agra, like its neighbours Mathura and Vrindavan, was the land of Satvik, vegetarian temple cuisine. Most families here still eat vegetarian food which is high in spice and flavour but does not include onions, ginger, or garlic. "Agra played a crucial part in the history of the country. It lies in the region known as Brijbhoomi, the mythical birthplace of Lord Krishna. The food in this region was completely vegetarian at one point and it still is in the vegetarian community," informs Chef Rakesh Ghai, the executive chef of ITC Mughal, who in his restaurants serves some of the oldest recipes of the region. "When Agra became the capital city of the Mughal empire, it inherited their cuisine and kababs, curries, biryanis, and samosas that became a part of its culinary identity," he adds. "Even jalebi, which is widely considered an Indian mithai, was brought in by the Mughals."  And so, what you see in Agra cuisine today is a melange of Mughal and Braj food—both having their distinct identity and both an intrinsic part of the culinary landscape of the city.
AlsorRead0
Chaat, bedai, and bhalle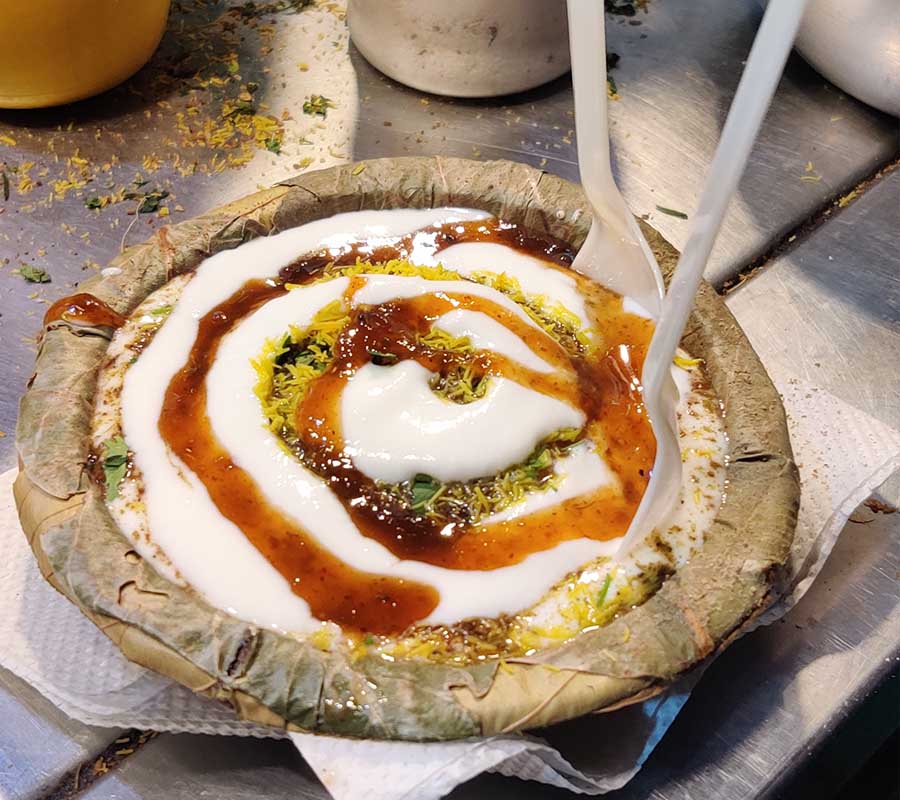 If you are in Agra, you will be spoilt for choice with intense and flavourful vegetarian snacks. The best way to experience these dishes is on the city's streets. Stalls are set up early in the morning across every street and corner in the city and dish out luscious bedai-aloo-jalebi, Agra's favourite breakfast. This combination is a staple of locals and even on weekdays, you see them lined up in front of their favourite shops. 
Tourists meanwhile come in search of the popular bedai stalls from faraway lands. One bite and you would know why. The bedai is one of the most interesting kachoris you will ever eat. Spicy, crispy, full of flavour, and served with the side of aloo-sabzi and hing chutney—it can put your mouth on fire, but the jalebi and dahi served along with it acts as a perfect accompaniment and helps balance the heat and spice.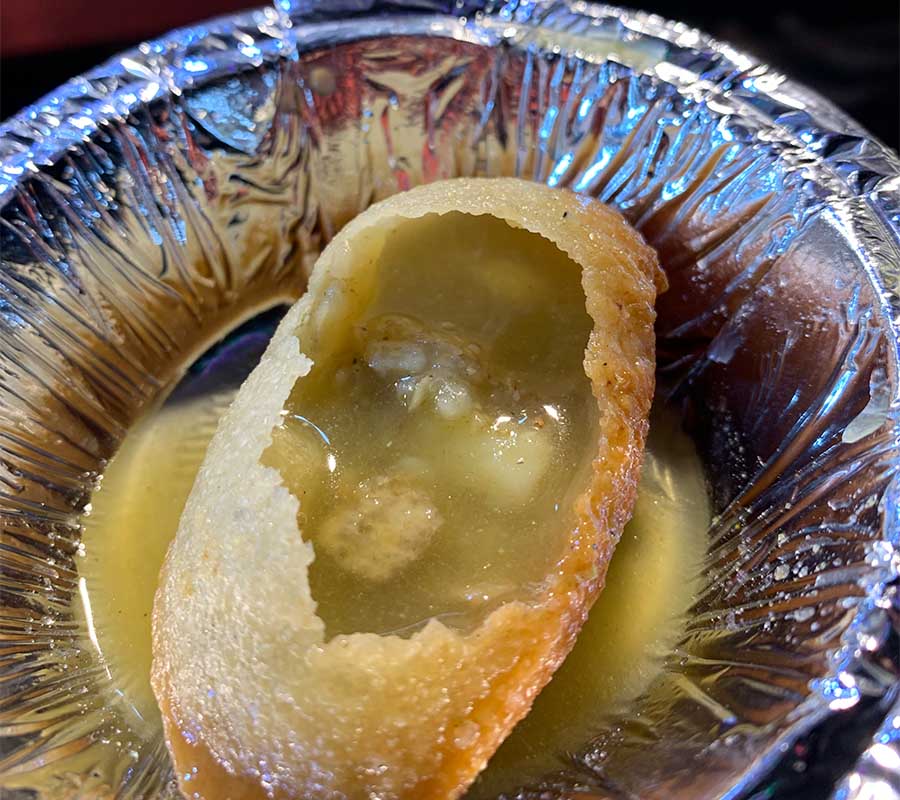 In the evening the Chaat Gali in Sadar Bazaar, is where you must head to. Lined with chaat stalls churning hot crispy aloo-bhallas and aloo-chaat, offering the spiciest freshest golgappe and dahi bhalle, it is a food lovers dream. The aloo-tikki, which is called bhalla here, is served crisp and firm with no curd but fiery chutneys and special masalas are a must-have, as is the golgappa—tangy, sour, spicy, laced with asafoetida, mint and lemon. The dahi bhallas are soft and a great contrast to the crunch of the tikkis and chaats, and must be eaten to close the evening. For those in search of pseudo-Chinese, there is desi momo, which tastes like paneer pakodas (in a good way), and pizza that is made with onion capsicum and Amul cheese.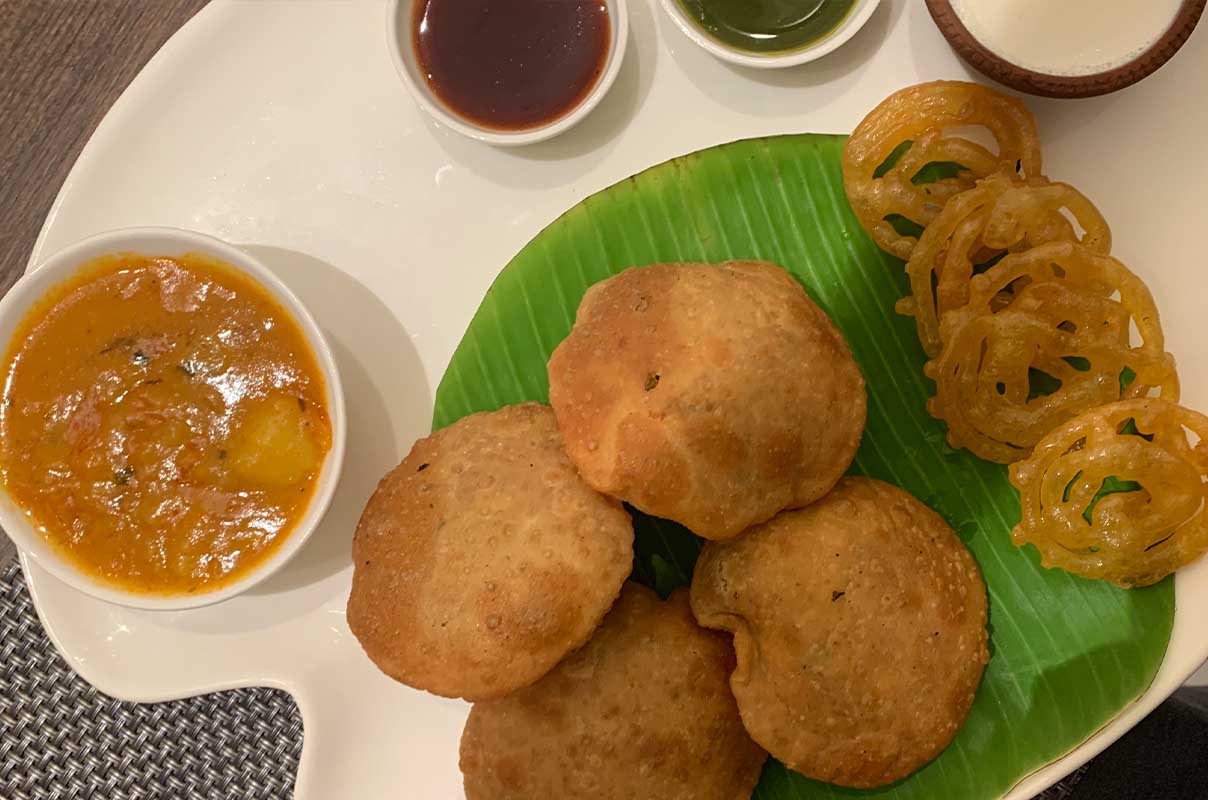 Chaat: Agra Chaat House, Sadar Bazaar and Pandit Ji Chaat Bhandar, Sadar Bazaar, Agra
Bedai: Deviram Sweets & Restaurant, MG Road, Agra
Pasande, kofte, and meat ki tikki
There is of course a lot more to Agra's food than just chaat and kachori. Due to strong Turk, Persian and Afghan influences—Agra was one of the first places to have developed an evolved Mughlai cuisine. People who travelled and settled here from as far as Afghanistan and the Middle East brought with them cooking techniques and recipes that have stayed on. Just like the chaat street, there are multiple streets and markets dedicated to the Mughlai or the non-vegetarian food here. Large shops near Sadar Bazaar offer many types of kebabs, curries, parathas, tikkas, rolls, and whatnot—and rows of cars stand by them savouring the most velvety galawati, buttery tikka, and hearty rolls. "Mughal influence in Agra's food is unmissable," observes chef Ghai when I ask him about the non-vegetarian cuisine of the city. "Meats here are succulent and cooked in creamy curries flavoured with whole and ground spices, along with dried fruits and nuts. Mughlai cuisine of Agra is a rich cuisine unique to the city and befitting a king." Pasanday, korma, and Nargisi kofta are some of the things he recommends trying when you are in the city.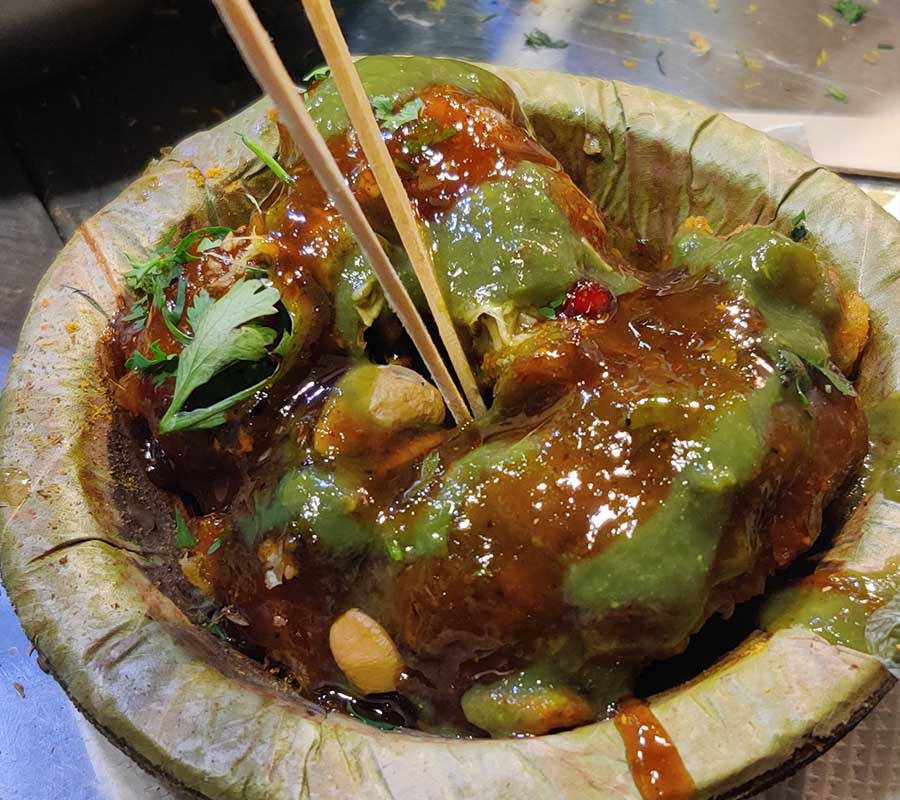 Galavati: Mama Chicken Mama Franky House, A-17 Shoping Arcade, Sadar Bazar, Agra
Rolls and Pasande: Aleem Restaurant, Shaheed Nagar Tiraha, Bhagat Singh Marg, Agra
Jhol, tehri, and halwa
While street fare in the city is great, there is also the quintessential home cuisine, food that is cooked in Agra's homes. The combinations are varied and very distinct from any other region in the state. Most curries are made without ginger-garlic and onions, and one common ingredient used in abundance is hing or asafoetida. "Agra falls in the region which is a spiritual centre for the Vaishnavite sect of Hindus," says chef Ghai. And so, the cuisine relies heavily on the usage of milk and milk products like ghee, butter, cream, and paneer. "The home food is simple and very flavourful but spicy. It is a cultural practice that is said to have developed to protect the food from contamination." 
While the temple cuisine comprises rich delicacies offered to Krishna, the home food includes simpler dishes like thin curries, simple breads and homemade sweets—most of it hard to find outside of people's homes. Recently some restaurants, including high-end specialty restaurants, have started to bring these local recipes to their guests. At ITC Mughal, for example, we sample the arbi makhane ka jhol, pethe ka halwa, and khoya matar—and each stood out for its flavour and spicing.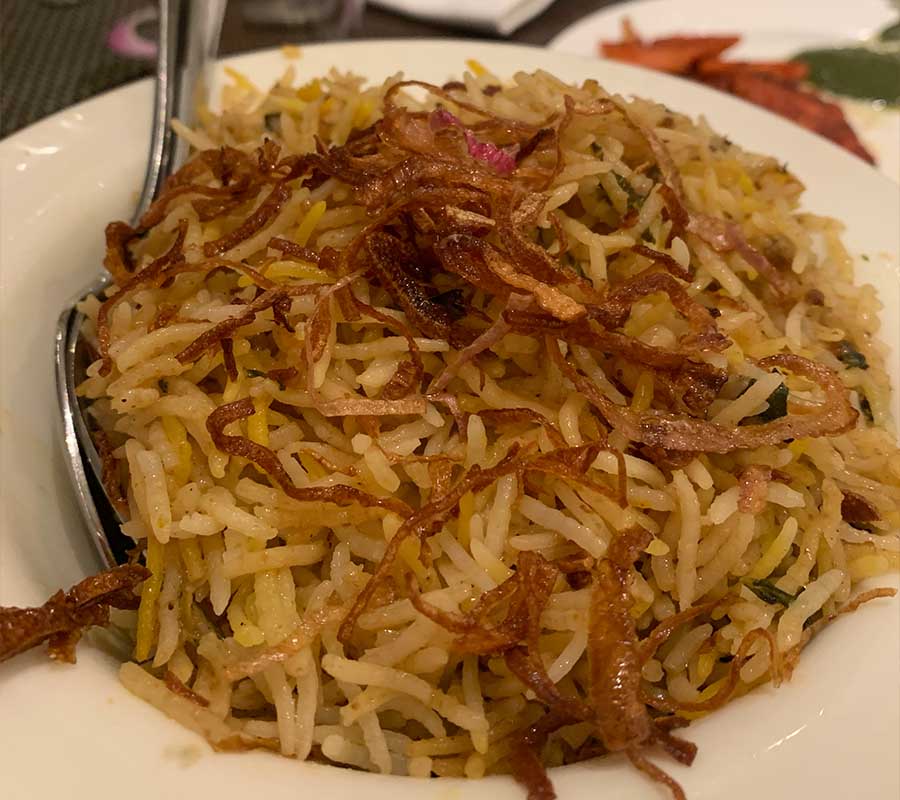 Local home-style food: Taj Bano and Mughal Pavilion, ITC Mughal, Taj Ganj, Agra.
Photo: Anubhuti Krishna