There is nothing that a cup of tea can't solve! From the most popular 'ghar ki chai' (brewed fresh in Indian homes) to tea from the chaiwallahs (road-side tea stalls) to the not so preferred (but can't do without) tea-bag teas in offices… chai is the lifeline that keeps everyone going.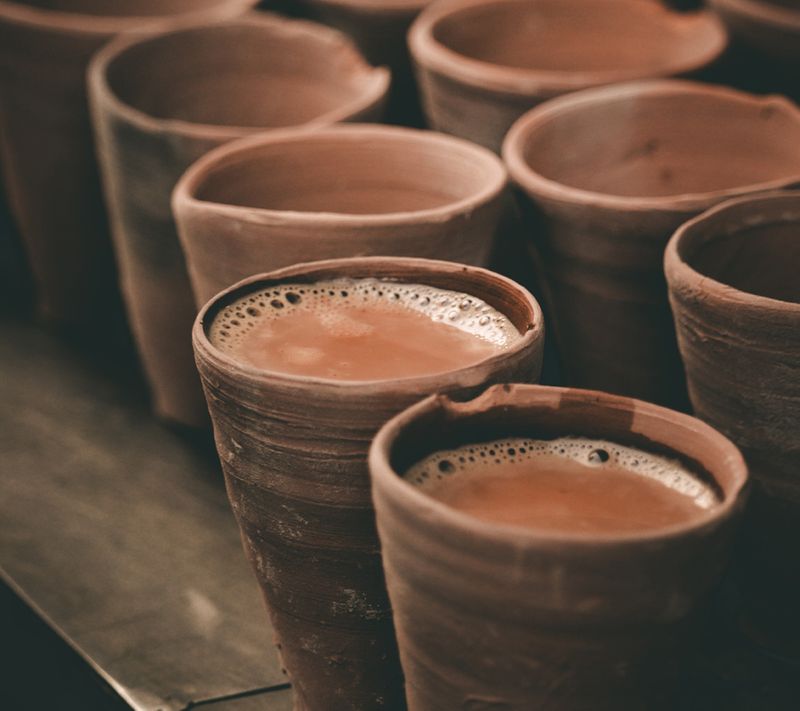 For India which is one of the largest producers and consumers of tea, chai is not a beverage, it's an emotion. A cup of kadak chai helps kick start the day while a soothing cup helps wrap up a tiring one. The multiple cups in between are just to keep us going. And much before the cool coffee shops took over 'chai ki tapri' was the most popular hangout spot!
Of course, masala chai is undoubtedly the most popular version that everyone loves slurping. But there are numerous styles of teas brewed and loved by Indians from Kashmir to Kerala. Let's take a deep dive into this beautiful world of chai. Bring a cup along for the journey!
1.Sulaimani Chai
The Arab word Sulaiman translates to 'Man of peace'. It is said that Prophet Mohammed used to often indulge in a beverage called ghava made with dates and black pepper. The drink soon became popular among the Arabs, who then changed the ancient recipe to better suit their palates. "Later, the beverage was brought to the Southern Malabar coast of India by Arab traders who were frequent visitors. The cultural intermingling that followed led to the addition of local spices and the replacement of dates with sugar. Somewhere along the line, tea was added to the drink. Today, Sulaimani chai is often served after heavy meals such as biryani throughout the Malabar region of Kerala," explains Regi Mathew, Culinary Director & Partner, Kappa Chakka Kandhari. This bright red tea is usually made from black tea and served without milk. A slight squeeze of lemon keeps things perky as well as very refreshing.
2. Kashmiri Kahwa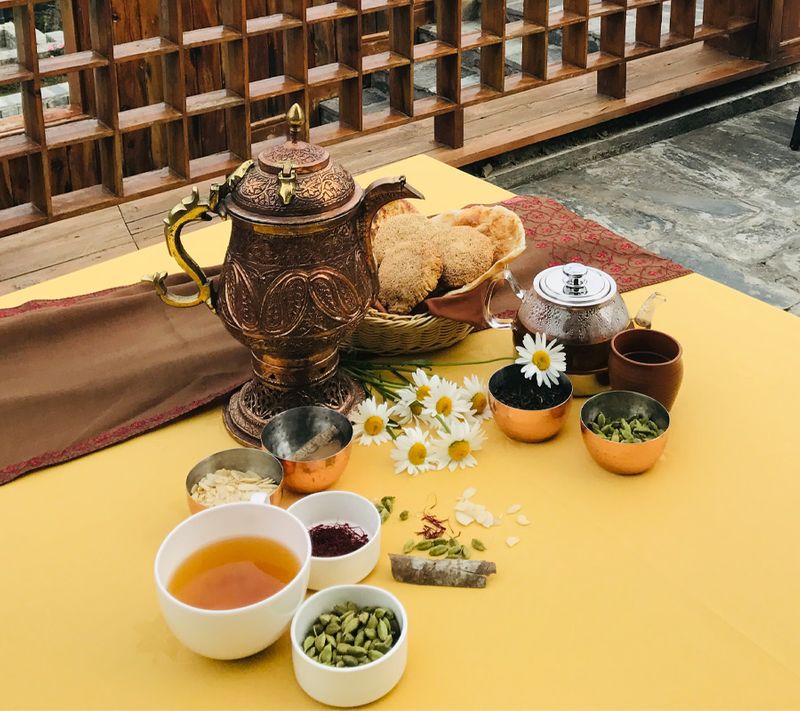 It is normal for Kashmiris to begin and end their day with a cup of kahwa made from green tea leaves infused with saffron and whole spices such as cardamom, cinnamon and slivers of almonds. "The saffron helps to warm the body in the chilly winters and also recommended by doctors to combat common cold and cough. Even the making of kahwa in a samovar has its own charm," says Vinit Chhabra, General Manager, The Khyber Himalayan Resort & Spa, Gulmarg. Guests at The Khyber are served with an aromatic cup of kahwa, which sets the tone for the famed warm Kashmiri hospitality.
3. Noon chai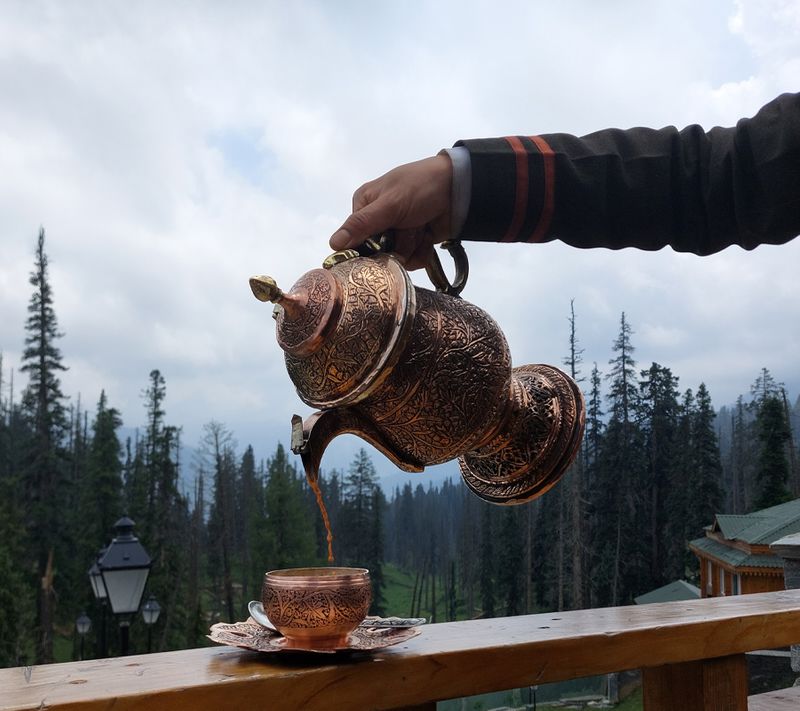 Kashmir's love affair with this pink tea is well known. Made using black tea leaves, baking soda, milk and salt, noon chai is known to provide warmth in the cold winter months of the year. The word noon translates to salt in multiple languages of India including Koshur (Kashmiri), Bengali, Hindi and Rajasthani. "Noon chai is traditionally had during breakfast or in the evening with local breads such as makai roti, tschot, lavash and girda. In fact, noon chai without local bread is incomplete. Sometimes, people also add sattu - a powdered mix of wheat, rice and corn to noon chai. This unique tea originated in Turkestan and was brought to Kashmir by Syed Ali Hamdani in the 14th century," reveals Chhabra. But why is it pink? That has to do with the addition of baking soda. "To make noon chai, tea leaves are boiled in baking soda for at least 45 minutes to make a nice decoction. After that milk is added till it turns to pink and then simmered after which one adds in the salt," explains Chhabra. This velvety, smooth tea is enough to soothe your senses and your soul.
4. Ronga Saah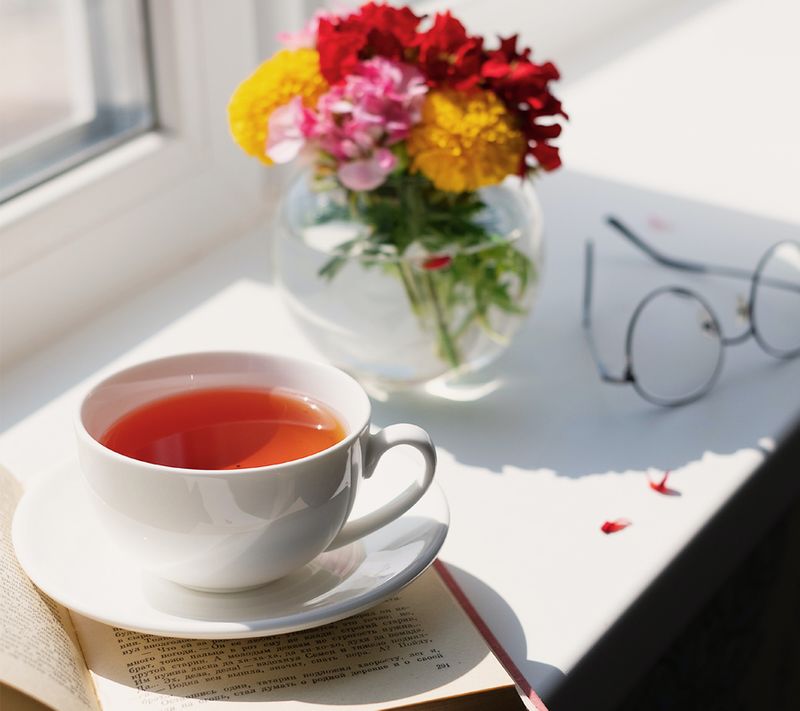 Assam is the land of tea serving more than half of the country with its rich, aromatic teas. So it's quite natural that the state has its own unique tea. Ronga Saah is the pride of Assam and a beverage that the state holds close to its heart. This reddish-brown tea which literally translates to red tea (ronga meaning red and saah is cha or tea) in Assamese is also popular in neighbouring states of Arunachal Pradesh and Meghalaya. "I start my day with a cup of ronga saah brewed with crushed ginger. This tea is had without any milk. Some people who like their tea stronger brew it for a longer time. I prefer it light which is a bright red colour tea and have it multiple times a day. Ronga saah is not just popular for its refreshing taste but also for its ability to cleanse the system. The absence of milk in the tea makes it a safe option to keep away acidity, if you tend to drink more cups of tea through the day," says Dristi Hatimuria, PR Manager, ITC Grand Central. If you're planning a visit to Assam, make ronga saah a part of your plan! 
5. Lebu Cha
Calcutta's favourite street style tea comes with a hint of lemon or lebu. "The tangy kick really makes this tea stand out among the scores of teas available in India. Then there is the addition of spices. Every tea vendor has his own way of making this tea and a 'secret' mix of spices which he claims is the most original lebu cha. This bitter-sweet-sour and spicy tea is what you need in your life," claims Sourabh Roy, a Kolkata based graphic designer. Lebu cha is a freshly brewed black tea. Since there is no milk involved, sugar is added to balance the flavours. A fresh squeeze of lemon adds a zesty twist as also a dash of spices which is generally rock salt mixed with black pepper. Give it a try on your next visit to the city of joy.
6. Mumbai's cutting chai
Cutting chai literally translates to half of the chai which is less in price and quantity but just enough to refresh your senses. This half filled glass of chai from the chai wallahs scattered all across the city is what keeps Mumbai going. The addition of fresh ginger and cardamom makes this chai irresistible. Cutting chai with biscuit or khari is an emotion. Multiple cups are drowned throughout the day. No wonder, they call Mumbai 'The city that never sleeps'.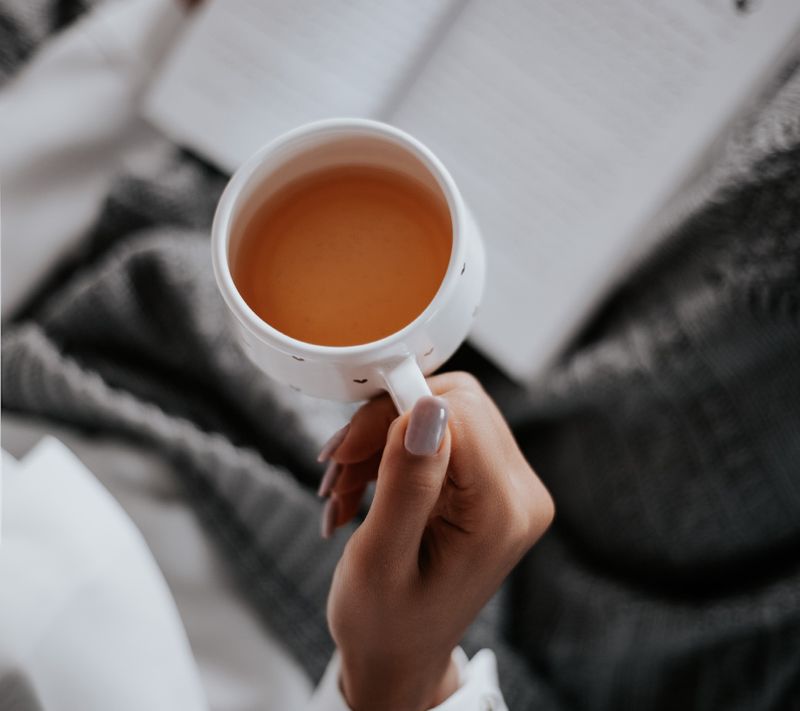 7. Gavati Chaha
Gavati chaha literally means lemongrass tea. This popular tea of Maharashtra is aromatic and highly refreshing. "We brew the tea with freshly chopped lemongrass leaves. No milk is added. It's a light tea but the lemongrass really lifts the tea and makes it very aromatic and energizing. Lemongrass helps to soothe the stomach and aid digestion," says Aditi Pednekar who brews a pot of gavati chaha every morning.  
8. Irani Chai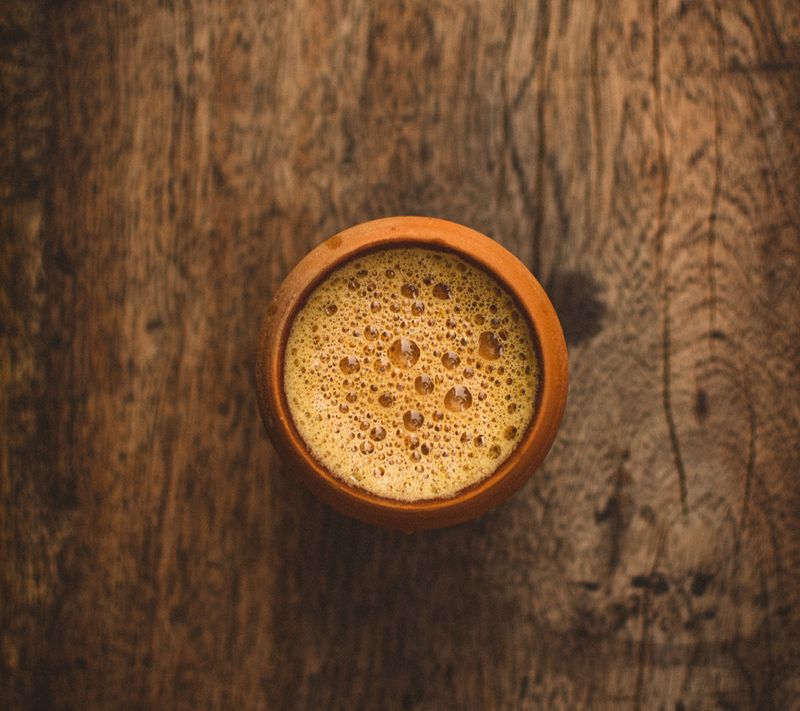 This tea is believed to have travelled with the Persians during the 19th century. Today, Irani Chai is found across old cafés in Mumbai as well as in Hyderabad and Secunderabad. What sets this tea apart? Well it's the way it is brewed. Tea leaves are boiled in a container along with water and milk is boiled separately. When the tea reaches the required strength boiled milk is added along with spices. This mild milk tea is like a sip of history. Best enjoyed with bun maska or Irani biscuits.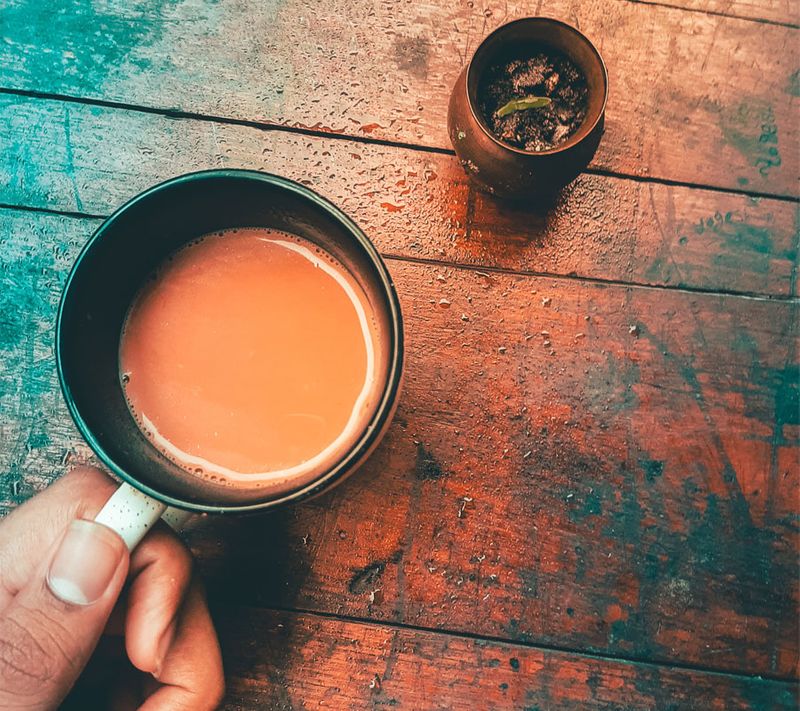 Sulaimani Chai recipe by Regi Mathew - Culinary Director & Partner, Kappa Chakka Kandhari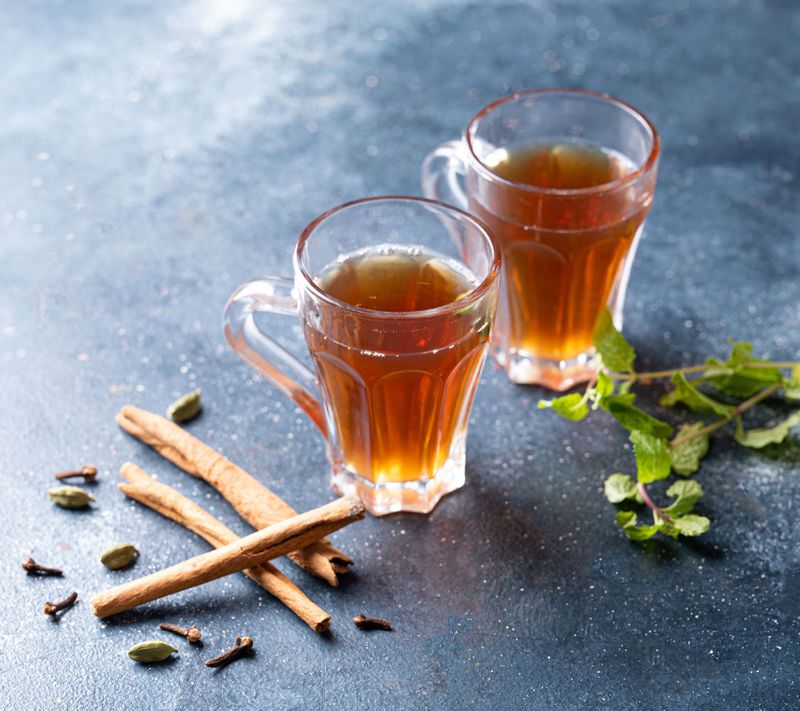 Ingredients 
Tea leaves 1/2 tsp
Cardamom  5 nos
Cinnamon 1 inch stick
Cloves  5 nos
Sugar 1 tbsp or honey 1 tbsp. [optional]
Water 2 1/2 cups
Mint leaves 2 strings
Lime juice 1 tsp
Lime 2 slices
Method
In a pan, bring the water to boil
Add cardamom, cinnamon and cloves and allow it to boil for 5 minutes, then add tea leaves and remove from fire and cover. This will allow the tea to infuse into the liquid.
Strain the spices and tea leaves.
Pour into a glass
Mix sugar or honey to taste (if desired)
Aerate the tea by pouring from one glass to another - 2 to 3 times.
Add mint leaves, lime juice and a slice of lime and serve hot. 
---
Photo: Shutterstock