On or off the road, food for me is a window to different cultures and cuisines, and a way of making new friends. Grand Trunk Rasoi – Season 2 (GTR Season 2), airing on Zee Zest, is an extension of that. Even though it fits the instructional cooking show format, but GTR Season 2 is much more than that. It's an expedition, a humble attempt to explore how the iconic Grand Trunk Road not only connects four nations– India, Afghanistan, Pakistan, and Bangladesh – but also has played a significant role in shaping the culture and cuisines.
1. A trip down memory lane
My nana ji hailed from Sindh. He moved to Delhi post the partition in 1947 but left a piece of his heart there, like many others who came to India from there during that period. He had so many stories to share about his time there, his journey from Sindh to Delhi, and how he settled in Delhi. Nana ji passed away some time ago, but I have kept those stories close. GTR Season 2 allowed me to revisit those memories/stories and find a new perspective on them. It was an incentive for me to be able to host this show and connect with my roots.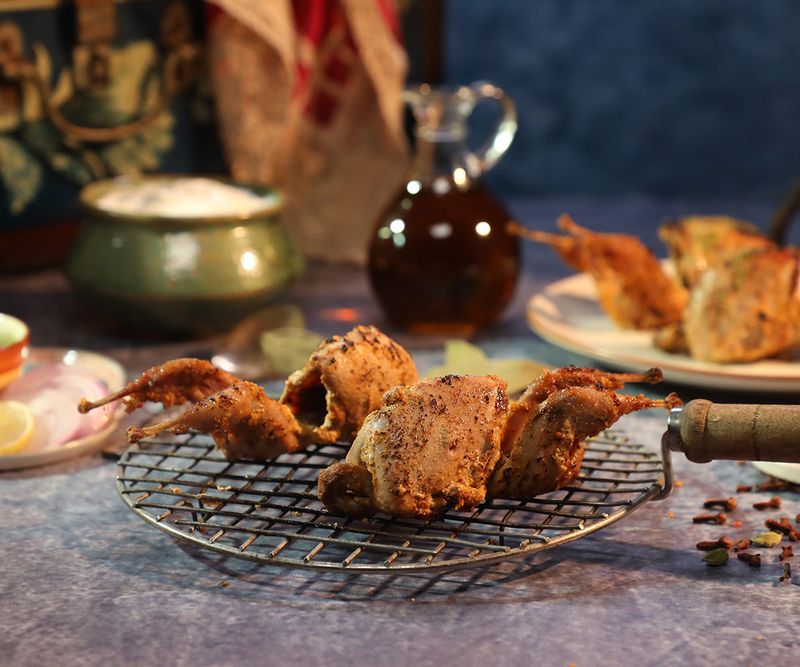 2. An opportunity to evolve
From the day I started shooting GTR Season 2 to the day of pack up and now, I have evolved not just as a chef but also as a traveller. Unlike most cooking shows on Indian television, it's not about a bunch of recipes that I know and am cooking, but learning and seeking knowledge from experts and then sharing it with the viewers.
The show was a refresher course of history and Shubhra [Chatterjee] who was pretty much the soul of the show, worked hard on collecting and researching all this information and connecting with chefs, historians from across the Indian subcontinent.
3. Not just another recipe
The recipes on GTR Season 2 aren't commonly found or based on internet research. Many of these recipes and their provenance are on the verge of being lost. This is why I was, and still am, okay making mistakes and learning from them, when it came to these recipes. I feel it builds a nice connection with the audience because ultimately, we all learn.
Not all recipes turn out the way they should in the first go, might take a second and even a third try to nail it, it happens to everyone, even chefs. With every try, you'll evolve and that's what is key – broadening your horizons and evolving.
4. Tasty tales and new friends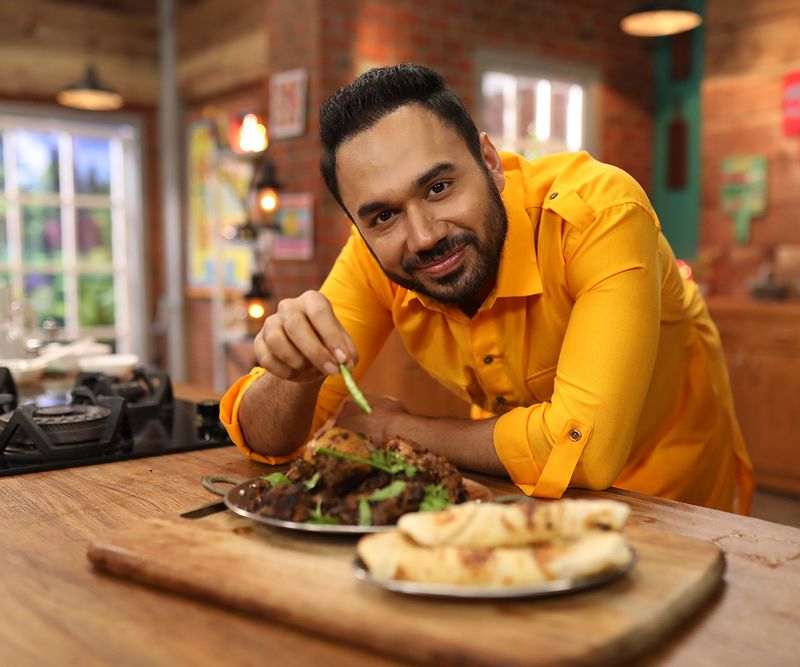 The entire show was shot in the studio. I did not leave the studio nor is my audience leaving their home, but via the recipes, travel shots, stories, and other elements on the show, the show was a virtual tour of the Grand Trunk Road, one episode at a time.
How did dry fruits make it to India from Afghanistan? How dal-chawal travelled from India to Afghanistan? How did kasuri methi, which originated in Kasur near Lahore, become a key ingredient in several Indian delicacies including the butter chicken? Also, understanding the similarities and dissimilarities between Dhakai and Bengali food, learning about different cuisines from the lens of climate, territories, habits, etc. You get to learn such rich history that the length and breadth of the Grand Trunk Road boast of.
When you see the journey of food in these four countries, you realise that even though we are divided by boundaries and other factors, but food brings us all together. The warmth I felt during my conversations with chefs, historians, and experts from the four nations, cannot be explained in words.
The friendly banter and the exchange of notes made me realise that we're all the same and share an equal amount of love for food, it's just that we've never travelled there. Whatever our differences may be, as soon as you touch upon the subject of food, you realise we're one.
5. My favourite recipes on Grand Trunk Rasoi Season 2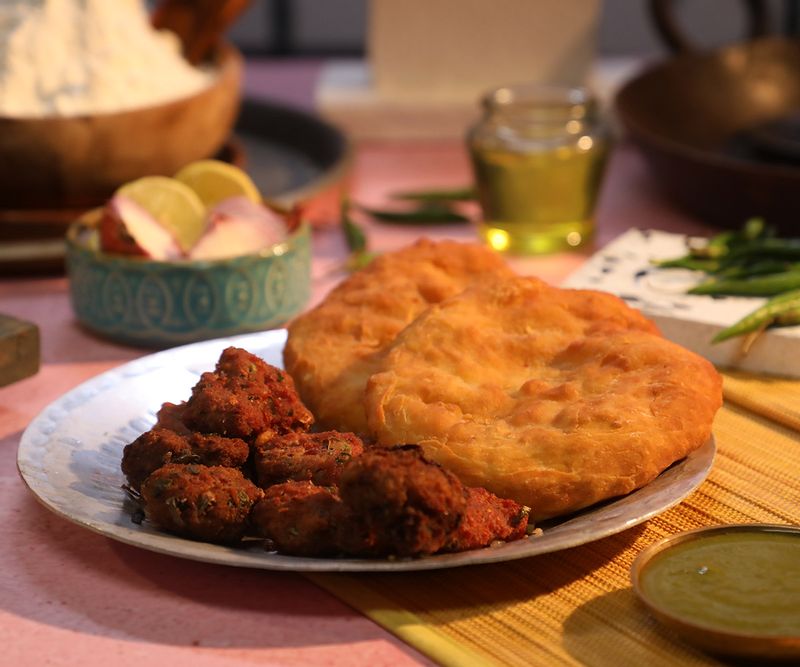 I got to learn a host of unique recipes, but there are a few that have me enthralled. 
1. Pardah biryani
There are over 100 biryani recipes but this one stands out for its making process and presentation. The pardah biryani (pardah means curtain in Urdu) comes wrapped in a large sheet of dough and looks like a cake – my dream cake filled with biryani! The technique of making a pardah biryani is an art; you must make sure the dough doesn't tear off so that the content inside is cooked well.
2. Makkhan ka anda
Another favourite was the makkhan ka anda from Prayagraj (previously Allahabad). This is a dessert in the guise of an egg, made using white butter and mawa (khoya)—very molecular gastronomy! It was one of the most challenging dishes I have ever made. The white butter keeps melting in your hands due to body heat, and to ensure you mould it well, you must constantly dip your hands in ice-cold water and treat the butter-like clay. On GTR Season 2, it took me three takes to make one perfect makkhan ka anda. The fact that a man in Prayagraj has been making it every day for the past 20 years with precision is incredible.
3. Do Maach
In Bangladesh, there's a dish called do maach, which is a medley of any two fishes. It can have a combination of a fresh and a dry fish; a dry and fresh version of the same fish, or a combination of two fresh, seasonal fishes.
As told to Sayoni Bhaduri
---
Photo: Sohail Joshi