After working her magic in the MasterChef Australia: Fans & Favourites kitchen and wowing judges with an array of humble Indian dishes, celebrity chef, restaurateur, and cookbook author Sarah Todd is back in India after two years. Todd's incessant passion for Indian cuisine took street food such as the bhelpuri and Bombay sandwich to fine-dining levels. And after writing a cookbook inspired by regional Indian food, she's now launching her own India-inspired spice line.
In an exclusive chat with Zee Zest at the recent Visit Victoria press event, Todd spoke about her MasterChef stint, what drives her towards Indian cuisine, her favourite Indian meal, her unceasing love for chillies and how popular Indian food is in Australia.
Excerpts from the interview:
1. You started your MasterChef Australia: Fans & Favourites journey with the Rajasthani Laal Maas and continued to wow the judges with Indian dishes throughout. Was it a conscious decision to represent Indian cuisine on the show?
Yes, my cooking style has really changed. I started off with French cuisine and that's what I studied. For me, I think over the last eight years of being in India, working in India, travelling around gave me a lot of inspiration and I think going back into MasterChef had two sides to it. One, I was blown away with the diversity in the Indian cuisine and how every region you go to has a really unique flavour profile and style of cooking. I wanted to showcase those dishes in MasterChef and show Australians that there's a lot of different dishes that come into play. I started with regional dishes, but as it went through, I realised that my own unique kind of cooking style really evolved throughout the competition and I kind of merged my French techniques with the Indian flavours and made them my own.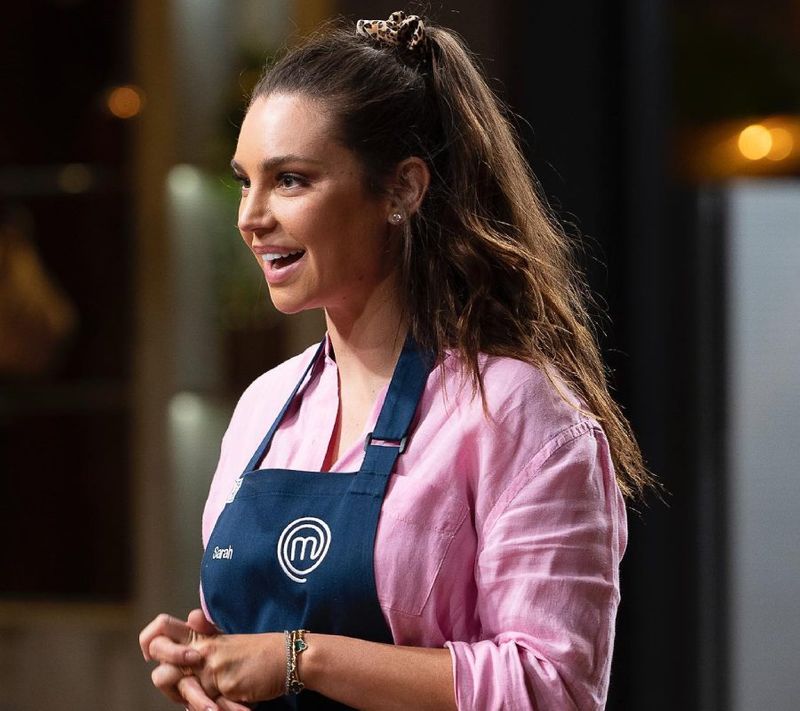 2. The 10-minute bhel puri you made this season created quite a buzz and got you mixed reactions. You were compared to street vendors who make it under a minute. Any comments?
Street vendors obviously prepare their chutneys, onions and other condiments in advance. So, for me, there was a pressure of being in the MasterChef kitchen where the pantry is on one end, and equipment on the other and you really only have a couple of minutes to make the dish. For me to make two chutneys, cuddling the ingredients in a 10-minute challenge was really smart enough as I had to make everything from scratch in 10 minutes. The judges were amazed as they have not tried something like this before. I have eaten bhelpuri on the beach, and had it made in front of me, but vendors do their prep before, I wasn't lucky enough to have that time in the kitchen.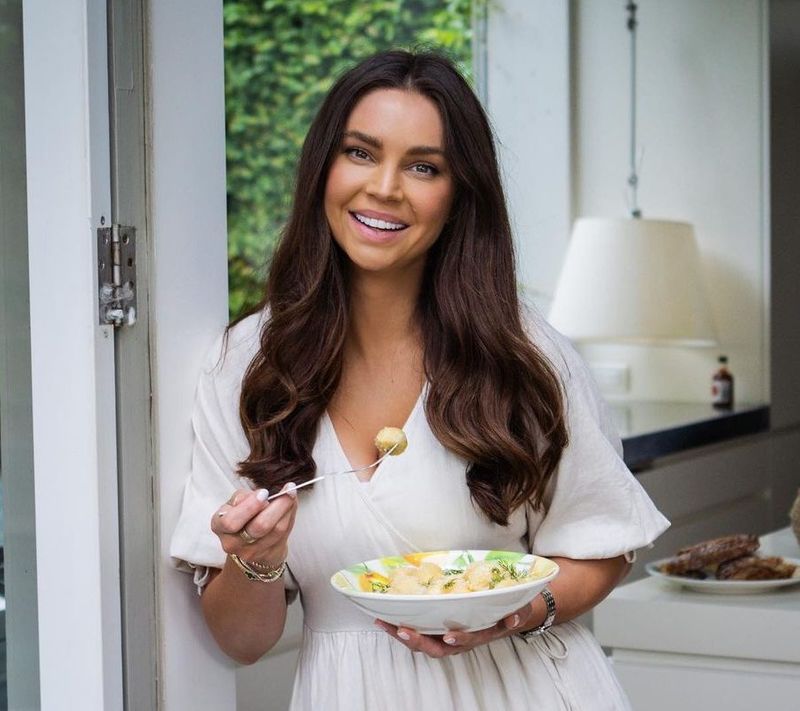 3. You have launched a spice line inspired by Indian flavours this month. Tell us more about the ingredients and how you sourced them.
I am just about to launch my range of chilli sauces. After the time I have spent in India, I have come to realise that chilli isn't just about blowing your socks off, there's a lot of flavour that comes with it. With my new range of sauces, I have tried to bring in all those flavours such as Kashmiri chilli tomato sauce that just brings in that smokiness and depth of flavour from the chillies but it's not very hot. It's one of my favourites. Then there's bird's eye chilli, which is a really big chilli in Australia. The range also has ghost chilli, my brother and I have worked on this together. It's a bit spicy for me but I love it. For me it's more about the flavours I can draw from those chillies and use them in different dishes. When I was living with my son's grandparents from Punjab, I actually went through this phase of eating the raw green chilli on the side and it was extremely hot, but I got used to it. It's addictive and I love it.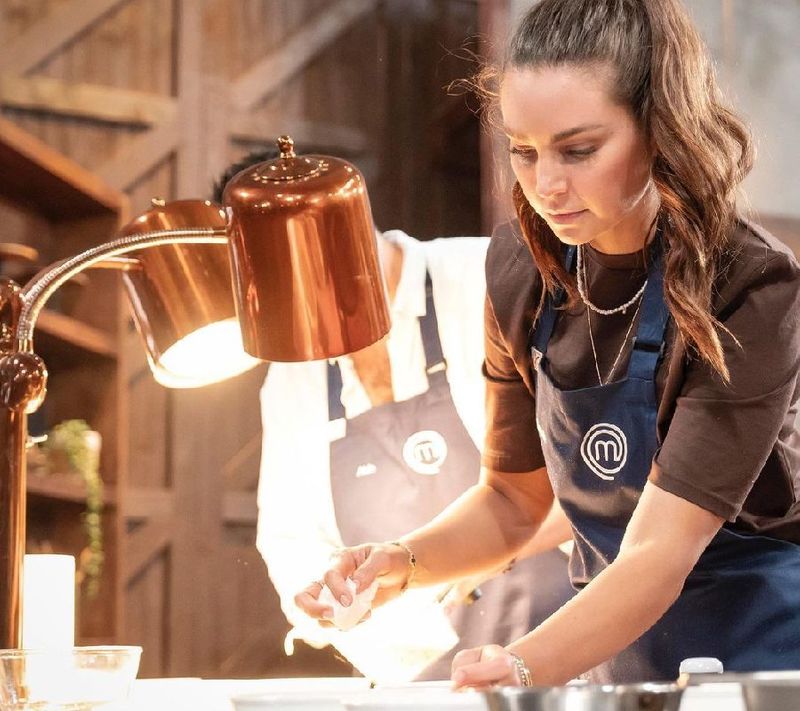 4. Apart from Rajasthani and Goan, what other Indian cuisines would you like to showcase?
I am filming a television show in Assam where I am getting to explore their cuisine closely. I have also spent a lot of time in Brahmaputra, and I love the food there. I am going into each and every specific northeastern region of India and delving into the food there.
5. Your favourite go-to Indian snack and meal?
My favourite go-to Indian snack is papdi chaat, bhelpuri, Mumbai sandwich from a stall near St Xavier's College, and all types of street food. I love rajma chawal, and the one dish I always go back to is the first dish I ever tried, which is keema. Add to that all the north Indian flavours that are my absolute favourite.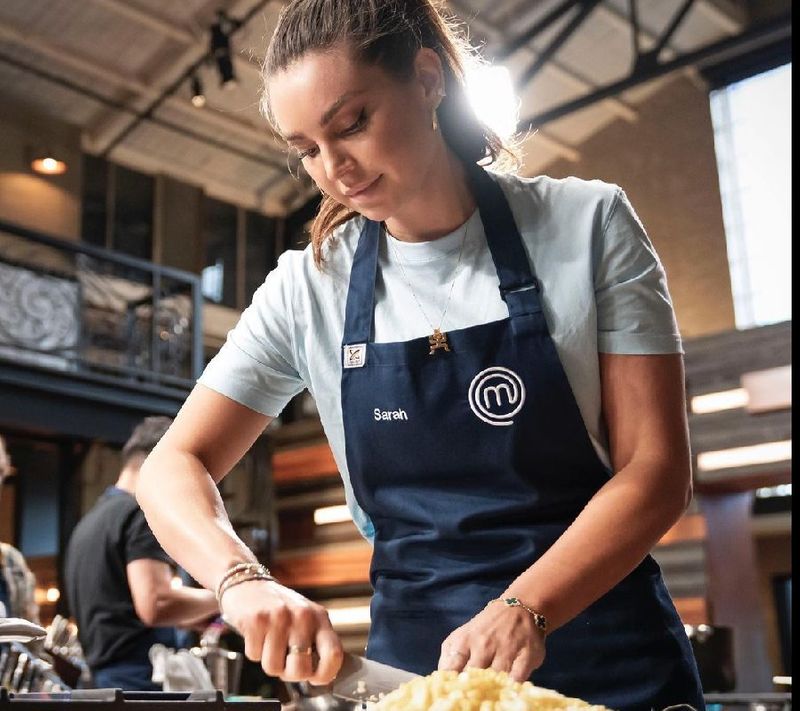 6. How popular Indian food is in Australia?
It is definitely popular and enjoying a big boom in Australia right now. Indian cuisine is in fact becoming one of the most popular ones there.. A lot of southeast Asian flavours were really big in Australia but now the Indian side of the region is coming out and through MasterChef and obviously the huge population of Indians who have moved to Australia play a huge part. A lot of Australians are now exposed to Indian flavours other than just butter chicken, and everyone just loves it. They are really starting to understand that there's so much more to Indian food.
7. What was your inspiration behind putting Indian cuisine on the world map?
I love Indian flavours. Initially it was all for my son, and I really wanted to make sure that in Australia he's taking a paratha to school in his lunch box for him to feel comfortable in doing that. I wanted people to understand that he should feel proud of his Indian heritage, and I made sure he's comfortable eating all this in a different country and not feeling like an outcast. That's how it started and in turn I just really fell in love with the cuisine. 
8. What's common between Australia and India when it comes to food?
Definitely charcoal, because cooking in a tandoor and charcoal barbeque is really big in Australia. Now people in Australia are adopting those beautiful marinades and amping up their grills. Regular Australian food has evolved so much and is taking on a lot more flavour.
9. Your favourite Indian restaurants that one should visit in Australia.
In India, I love Maharaja Bhog and Mahesh Lunch Home in Juhu. In Australia, the Indian restaurants I usually go to and would recommend are Babu Ji, Daughter-in-law and Roti Boti.
10. One Indian ingredient that you use in multiple ways and how?
It has to be chilli. I like it in the way that it can add depth to a dish and not just heat so for me it's about playing around with the different kinds of chilli is what I like to do. It's more about the flavour and depth of chillies, such as Kashmiri chilli which is mild and adds that smokiness and depth to the dish. I like to use lots of ghee and butter also. People think it's unhealthy but if you use high quality ingredients, it's important for us to add these to our diet.
---
Photo: Instagram/Sarah Todd