There is something extraordinarily refreshing in a 'caprese' salad as there is comforting in a rich bowl of 'arrabiatta' pasta. But there is more to Italian cuisine, and very similar to India, the various regions of the boot-shaped nation impact its food too. To express this lovely diversity of Italian cuisine, Lonavala-based Della Resorts brought down Chef Matteo Arvonio to curate a special menu.
Chef Arvonio, who has 25 years of experience under his belt and has also previously worked with five-star hotels in India, is currently heading 9090 by Cannottieri Omegna in Italy. For the dinner at Della Resort's modern Italian restaurant and bar, Villa Bistro, the chef added a contemporary twist to some Italian regional classics such as the gnudi  made from ricotta and asparagus. His pumpkin risotto with mushroom guazzetto and pistachio was the showstopper of the night. Served along with the delectable meal were the finest Italian wines from Tuscany and Abruzzo.
We spoke to Chef Arvonio to understand more about Italian cuisine and this special menu at Villa Bistro.
Edited excerpts:
1. How did you curate the menu for this experience? What makes the four-course menu at Villa Bistro special?
I wanted to elaborate a menu where the Italian staple products or dishes, like burrata or risotto, are combined with flavours that are not part of the Italian tradition like avocado or quinoa. I also wanted to give the typical Italian preparations, like parmigiana, my personal touch adding spinach pesto. This is what makes unique our dinner: tradition, innovation and fusion.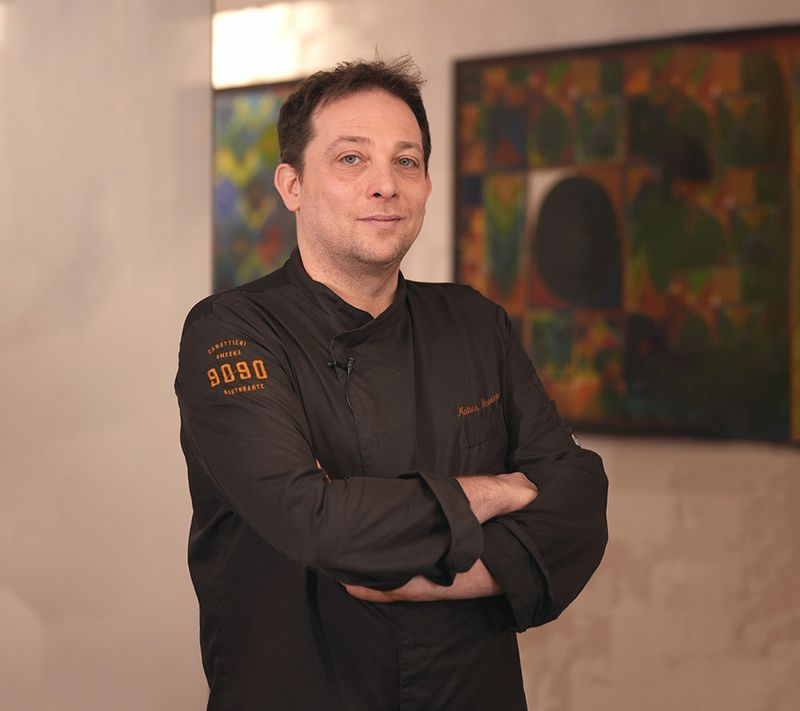 2. Which Italian regions have inspired this menu?
The same that accompanied my career means Piedmont, Tuscany and Sicily. These three regions also cover North, Central and South Italy. Hence, we have a menu with very different zests of Italy.
3. You've worked in India before. How do you think the Indian palate has evolved, especially with reference to Italian food?
The Indian palate evolved because the Italian offering in the country evolved. Also, people travel more and, in this way, they are exposed to the authentic cuisines of different countries.
Talking about Italian cuisine, definitely we have plenty of Italian restaurants and consequently, because of the competition, the quality has increased. For example, ten years ago in Mumbai, there was only one place for a good pizza, now we are close to ten.
On the other hand, I see a lack of creativity. Apart from a few exceptions, the menus of Italian restaurants in India are very similar to each other. It seems they want to stay in a comfort zone where the typical Italian dishes match the Indian palate without the will of experimenting. In fact, in India, Italian restaurants are good in the comfort zone of pasta and pizzas but when it comes to the main course, barely any pass the test.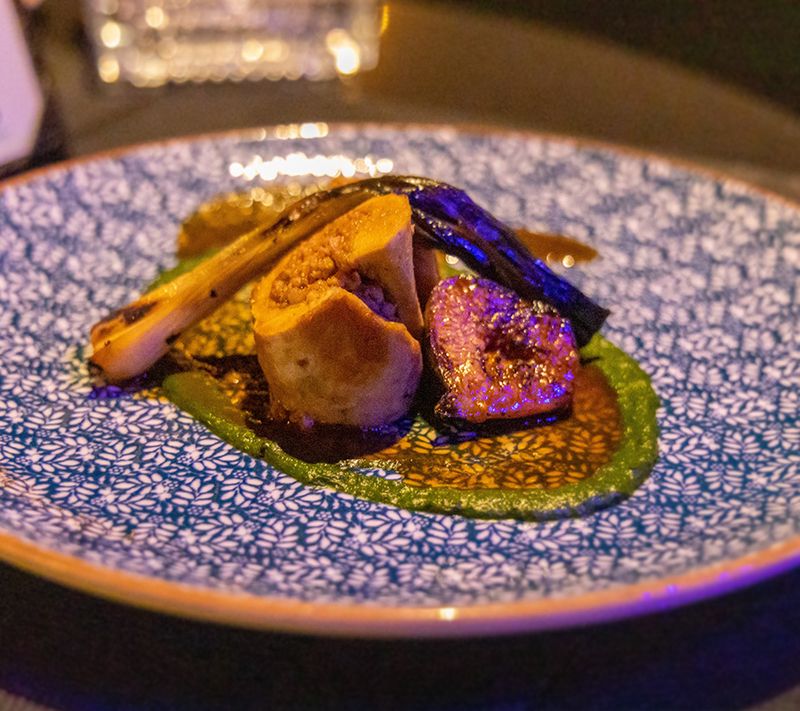 4. At the same time, do you think Italian specialty restaurants have lost their sheen a little, thanks to the proliferation of 'modern European' restaurants?
In general, I don't think so. Because these 'modern European restaurants' mainly focus on haute cuisine aiming to rake in international accolades, while Italian food is known for its taste and simplicity. It is famous because it is casual, popular and affordable but with good quality ingredients. Take French cuisine for example, for centuries it has been considered the best but is it the most popular? Count all over the world, how many French restaurants and how many Italian restaurants there are; the same is true for India.
5. What is your favourite Italian food and wine pairing? And why?
Fried seafood, which we call fritto misto in Italy, with Franciacorta sparkling wine. This crispy and semi-complex sparkling wine doesn't mask the taste of fresh seafood but at the same time cleans out the slight greasiness of fried food. 
The dishes from the special menu are available at Villa Bistro, Della Resorts, Lonavala till February 20, 2023. For more information call +91900065511, +919664477000
---
Photo: Della Resorts