There is a crazy passion that drives chef Amninder Sandhu to dedicatedly pursue her love for traditional Indian slow-cooking techniques. Over the years, she has travelled, sampled and then emulated the myriad of cooking techniques from the farthest corners of the country. Her childhood in Assam left a deep impact on her as a chef, as she cherished indigenous ingredients and cooking techniques. 
There has been no looking back for chef Sandhu as she scaled new heights—she was the chef de cuisine at Masala Bay, Taj Lands End, Mumbai; she successfully ran Arth in Mumbai and Pune, ran takeaway brands, Iktara and Ammu. Each of these ventures has steadily furthered her cause of bringing traditional Indian cooking techniques and flavours into the spotlight. No wonder, chef Amninder Sandhu's new restaurant, an ode to her mad scientist approach to traditional Indian cooking, is aptly named Bawri. Bawri, a Hindi word, means mad or crazy in English.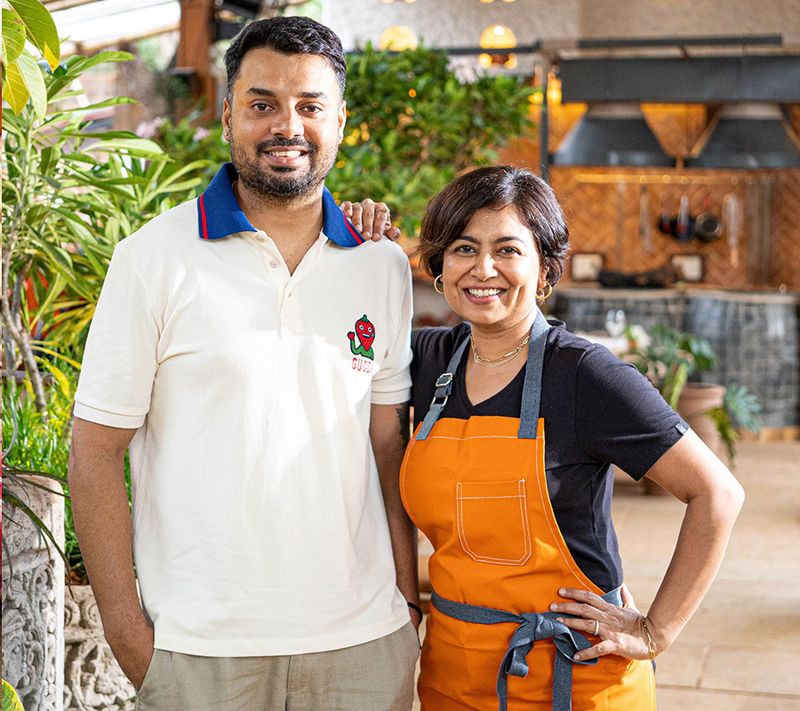 Located in the now gourmet food hub of Assagaon in Goa, Bawri pays homage to age-old recipes, techniques that are almost long-lost, and bold, complex flavours that chef Sandhu has mastered over the years. She is bringing back her favourites such as Kashmiri stuffed gucchi and Naga crispy pork salad as well as new dishes such as smoked mutton chops with rose smoke, kakori kebab served with a traditionally ground silbatta chutney, chicken khurchan with Manipuri black rice dosa and more.The cocktail menu also tells a story of the vibrant coastal culture and brings you a taste of the ingredients unique to these regions such as the Smocacola that combines Guntur chilli bitters with vodka and a reduction made with vanilla and the region's 100-year-old local Artos cola. 
The décor and ambience are warm and rustic with the diner at the heart of it. Designed by Vivek Guha of Orphic Design Studio, a grand 18 ft canopy shed houses an open kitchen, featuring tandoors, a Josper grill, an open fire hearth and sigri that reinforce Bawri's cooking philosophy. We spoke to chef Sandhu about what makes Bawri special and running a restaurant in Goa. 
Edited excerpts:
1. What are the biggest highlights of Bawri? 
I'm using organic ingredients as much as possible and I'm not using any refined oil. My meats are antibiotics free. The chutneys are made using sil-batta and dry masalas in a mortar and pestle. I continue to focus on slow cooking and use heavy bottom copper lagans, clay chatti and cast-iron pans. There is no steel or aluminium in the kitchen. If you remember at my last restaurant, Arth, in Mumbai, there was no gas in my kitchen. It was on an open fire, on wood and charcoal; this time Bawri is a refined version of my vision for a slow-food restaurant. I've learned from my mistakes in the past, and I'm putting my right foot forward.
2. When you say 'you've learned from your mistakes', what are the things that you've changed from Arth to Bawri? 
At Arth, I had no gas, so something as basic and important as frying onions on angithi was the most difficult thing. You can't control the heat and you have to be hands-on at the fire, unable to multitask. I'm not doing any of that anymore! It becomes a super tough kitchen for the team to work in because, in a city setup, it just gets too hot. Your exhaust system has to be super powerful, which spikes your energy consumption. At Bawri, I've done a mix of both traditional and modern set-ups so that it's more sustainable and easier to execute yet retains the beauty of the finished dish.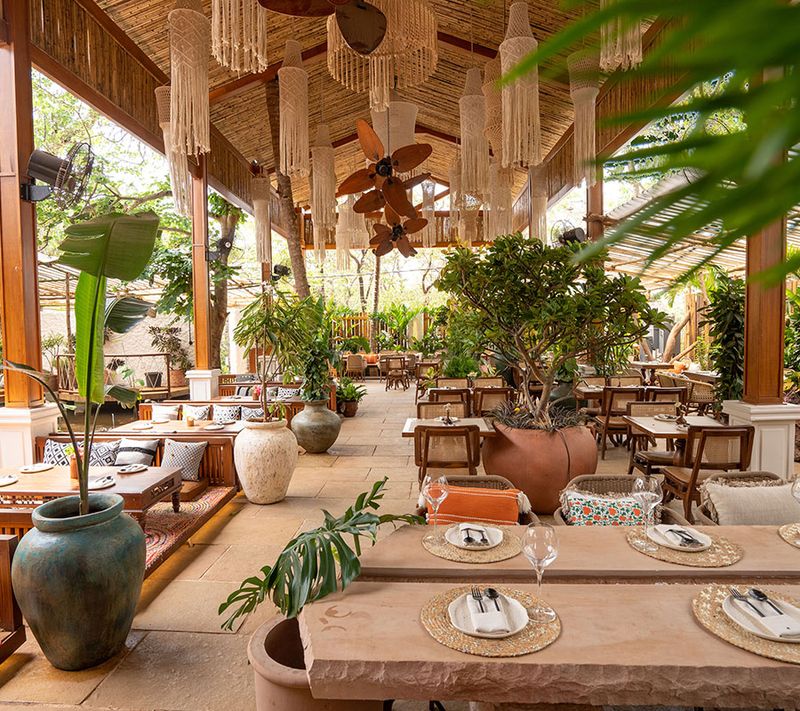 3. How have you stayed true to the essence of Indian regional cuisines at Bawri? 
My food has always been inspired from all over the county. I've grown up in the Northeast, so a big part of my cooking is influenced from there. I am known for Deomali, a meat dish that is cooked inside a bamboo stem and served with sticky rice cooked in Alpina leaf. We also do kakori kebabs, raan, biryani and at the same time we have gunpowder paneer, yeti dosa which is a Mangalorean dish and a wild mango curry. 
My focus has also been slow cooking and open-fire cooking from all over the country. It is what I am most passionate about. It has stayed with me, and it reflects heavily on the menus that I do, whether it's a cloud kitchen or a restaurant or catering. For instance, I am the F&B partner at a wildlife reserve that is two and a half hours from Nagpur, where I've hired local women in the kitchen to create a local dining experience with a local thali. 
In a way, I am uplifting rural women who previously never had any means of income. I'm also building a B2B vertical where I'm going to supply stuffed parathas, made by women, to five-star hotels.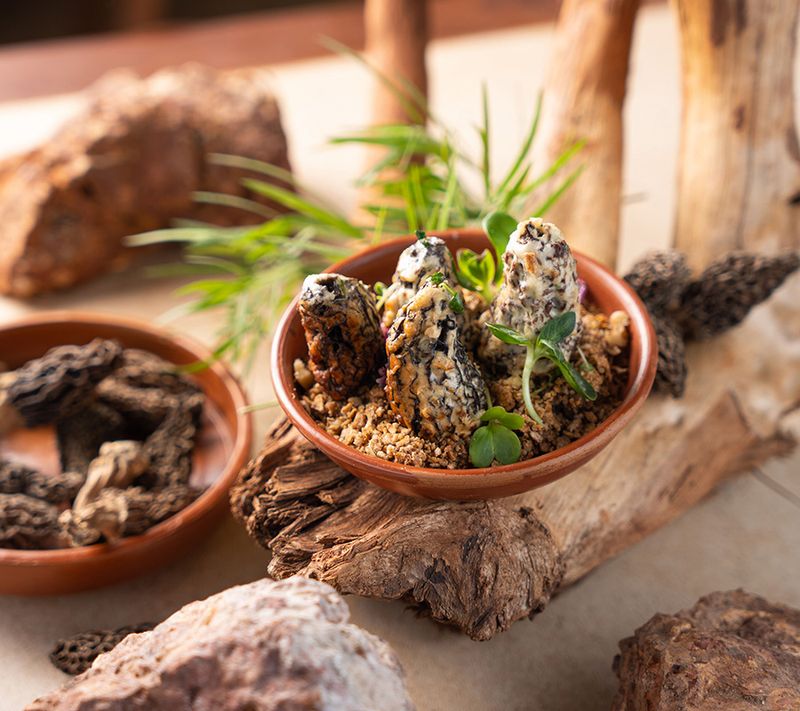 4. Why did you choose Goa for Bawri and what are your expectations from Goa? 
Goa is just a great place, it's been beyond my expectations and I'm just so pleasantly surprised. It is a melting pot where you have people from all over the country come in, making it the best place for a brand to launch. Your visibility automatically is in multiple cities versus just being in one. So for a brand to launch, I feel we couldn't have thought of a better location than Goa and the credit goes to my partner and founder, Sahil Sambhi, who decided to launch Bawri in Goa.
5. What are your plans for taking Bawri to other cities?
We want to be all over the world! We are currently working on the next Bawri outpost in Mumbai's BKC, which will be launched in two months. We plan to open a third outlet in Delhi next year.
6. Goa or Mumbai, which location, according to you has the best potential for a food business?
Mumbai and Goa both have different things to offer and they are both great in their own way. But I personally love Bombay; I don't think there's a city like Mumbai in this country or in the world. There's independence in the air, as a young chef when I started out in my career, I could jump into an autorickshaw at 2:00 in the morning after work and get home safe. 
But at the same time, Goa has been a pleasant surprise. The guests who are coming to the restaurant are very refined and have evolved taste buds. They know how to behave at a restaurant and so do their kids—I'm very happy about the way things are unfolding here.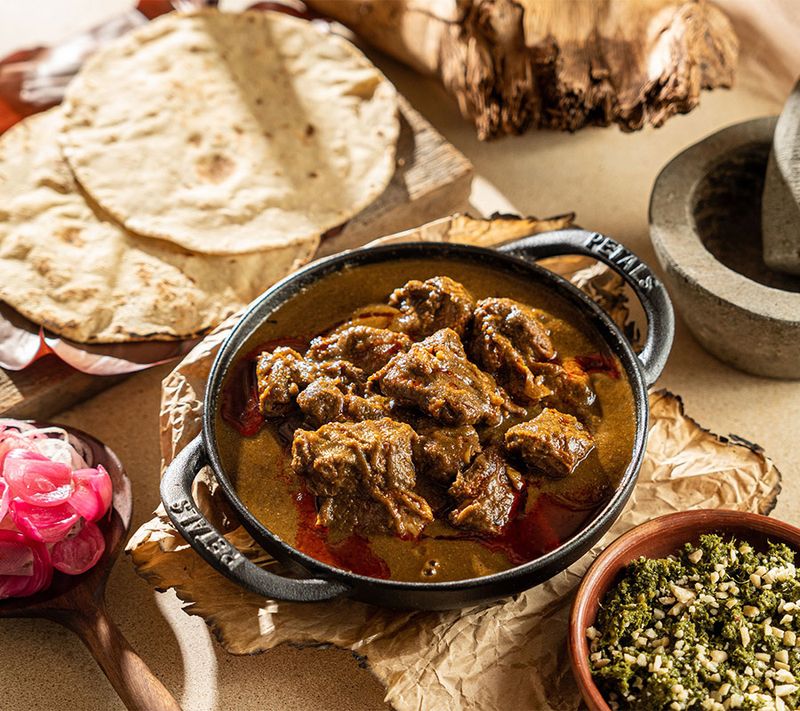 7. What were some of the challenges of setting up Bawri in Goa?
Setting up a restaurant in Goa is very hard. It took us a year and we built it from scratch. It's hard to get things done quickly. And most importantly, someone should start a dairy farm in Goa. There is no high-quality milk, there is no malai. I have malai ki gilori on my menu, and my biggest struggle was just sourcing milk.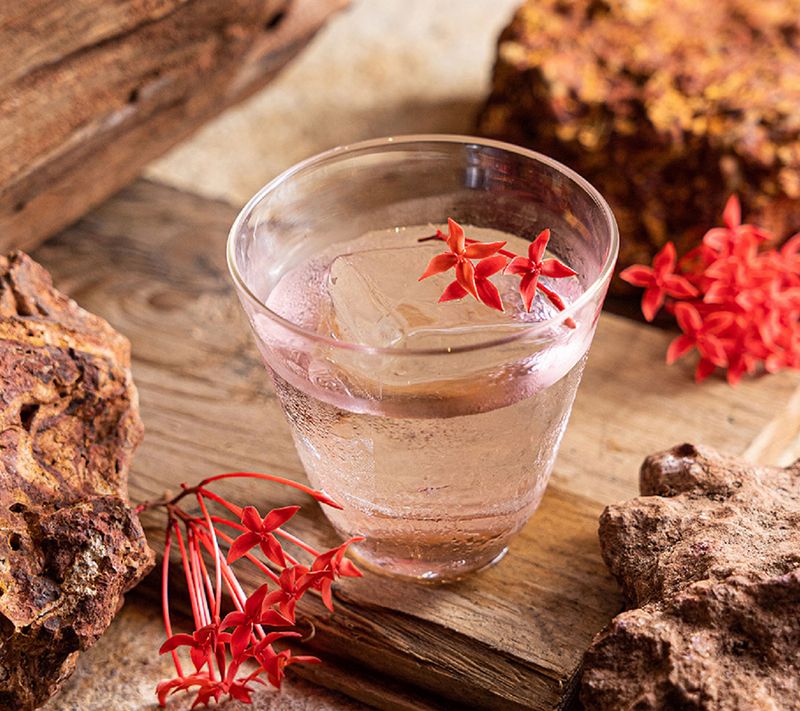 8. Why should one pay a visit to Bawri?
I feel one should come to Bawri because it is about khana and khatirdari. When a guest walks in, we do an over-the-top welcome with a rose petal shower and hand rinse. The seating at the restaurant is also low and we encourage people to eat with their hands. After your meal, again hand wash and paan on the house. 
The idea is to never say no to our guest—until it is impossible for us to do something. For example, a couple of diners wanted to try more but knew they wouldn't be able to finish everything. So, I did smaller portions for them, I ensured that they got to try the dishes that they wanted to without any compulsions. Generosity goes a long way and so we always want to keep the guests at the centre of everything we do at Bawri. We want to say yes to the guest and do whatever it takes to make them happy and have a great dining experience because you will only go back to a place where you're made to feel happy.
---
Photo: Bawri