What can I tell you about food and drinking experiences in these Swiss cities that you don't already know of? Apparently a lot. Look beyond the famed Swiss chocolates and cheeses and there are many hidden gems in Basel and Zurich – like the world's first vegetarian restaurant, a biscuit that's made from an 18th-century recipe and a restaurant housed in a 15th century armoury. Besides packing flavours, there's history in every bite in these places. Mark these experiences next time you're in these cities.
1. A meal at the world's oldest vegetarian restaurant in Zurich, Haus Hiltl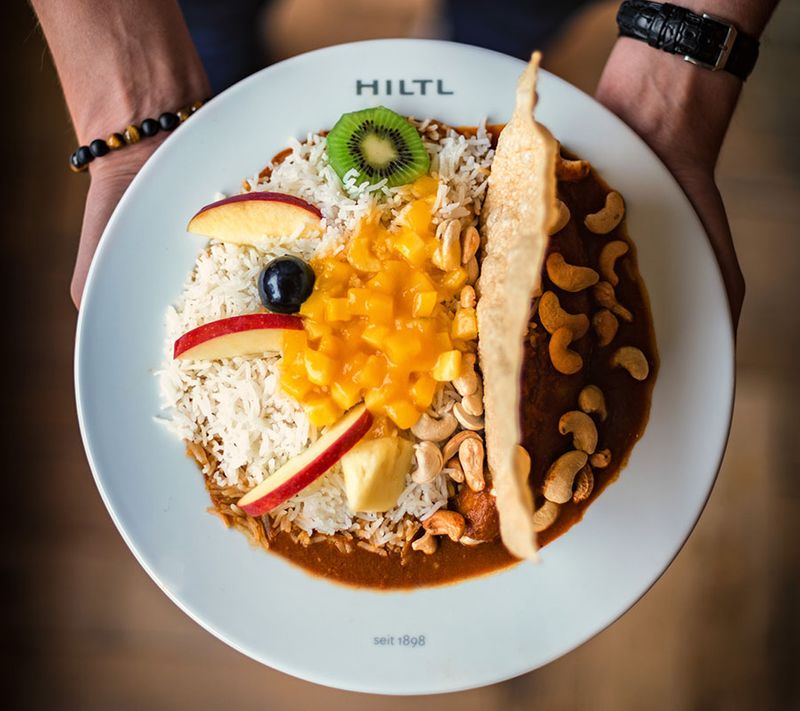 Dining at a vegetarian restaurant in this Swiss city may sound unusual, but if it has been around for more than a century and happens to be the oldest in the world, it is an experience that should top your list. Haus Hiltl opened in 1898 and according to the Guinness Book of World Records, it is the world's oldest continuously run vegetarian restaurant. Here, get away from pork and veal to enjoy meat-free green burgers and the tartare made with eggplant. It has climbed the popularity charts amid a new focus on going green. Choose from a buffet spread of more than 100 hot and cold dishes where you pay by weight for every 100 grams or have an a la carte meal at the restaurant on the first floor. Besides quintessentially German, there are Mediterranean, Asian and Indian dishes like Palak Paneer and Banana Madras on the menu and masala chai as well.
2. Try Lakerli at Jakob's Basler Leckerly in Basel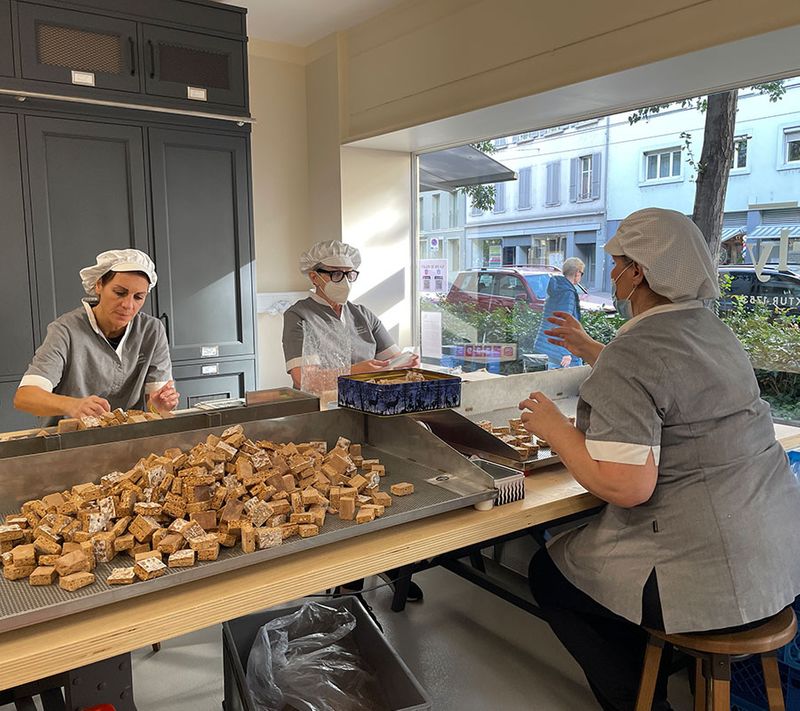 Called Lakerli, this spongy, spice biscuit made with honey, cinnamon, almonds, flour and sugar is one of Basel's much-loved offerings. As I walk into Jacob's Basler Lackerly, one of the pioneers in making this aromatic treat, they tell me that the recipe, which originated in Basel, goes back to the 18th century. When I bite into one, it reminds me of a gingerbread biscuit and I am immediately tempted to pack some to take home. Besides the traditional Lakerli, there are different varieties such as Honey Treat, Chocolate Candy and Almond Treats. You can sign up for the tour which will take you to the production and packaging area. It's fun to try your hand at it too.  
3. Sip craft beer at Basel's top breweries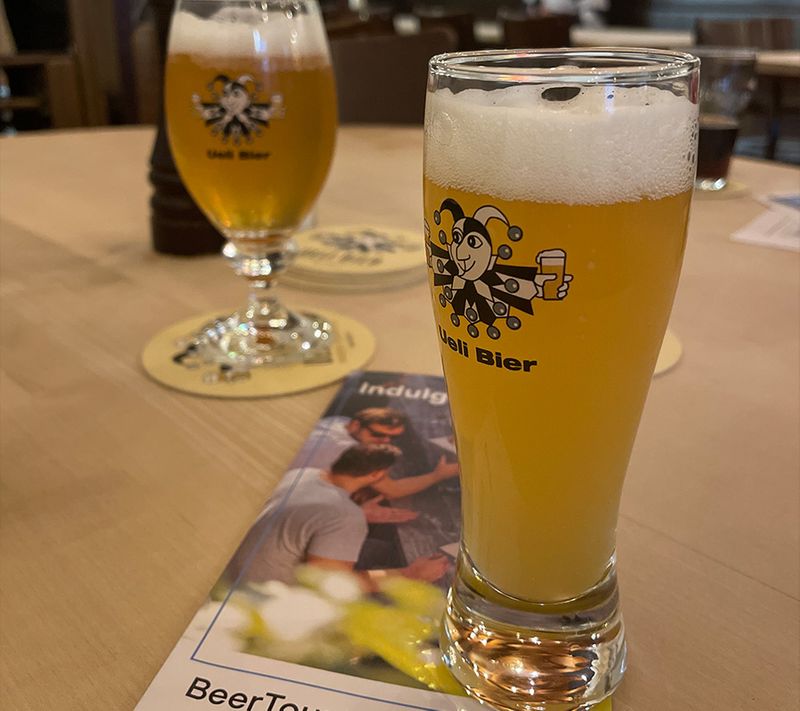 Beer lovers, sign up for this tour that goes to three of the most popular spots in the city for craft beer. I was excited to try them all. At our first stop, Fischerstube, I have the local beer Ueli and try Hoppy Blonde and Wheat in tasting-size glasses with a side of some salty Pretzel bread. Needless to say, both are delicious – after all the place goes back five decades. The next halt is at Zum Bierjohann that has 18 beers on tap. For a change, I choose a raspberry and hibiscus-flavoured beer called Saison by Gipsy Hill, a beer company from London, and sip my drink at leisure in a charming beer garden. At the last brewpub, Volta Baru, I sample Beetroot ale, lager and red ale, once again sitting in a beer garden which has a lovely vibe. Do carry your headphones as this is an audio tour.
4. Have brunch at Milchbar in Zurich
A bright sunny Sunday, mimosas and the stunning outdoor seating next to a fountain – that's what brunch at Milchbar looked like for me. There are chairs with furry throws and the brunch menu is small but delicious with dishes like French toast, eggs, waffles, birchermüesli and bagels. I choose a salmon bagel and loved the flavour. What adds to the taste are the ingredients that are sourced from local markets. To round it up, there's coffee from Japan, Turkey and even India. It's an ideal place for breakfast or brunch with friends.
5. Go for sausages and beer to Zeughauskeller in Zurich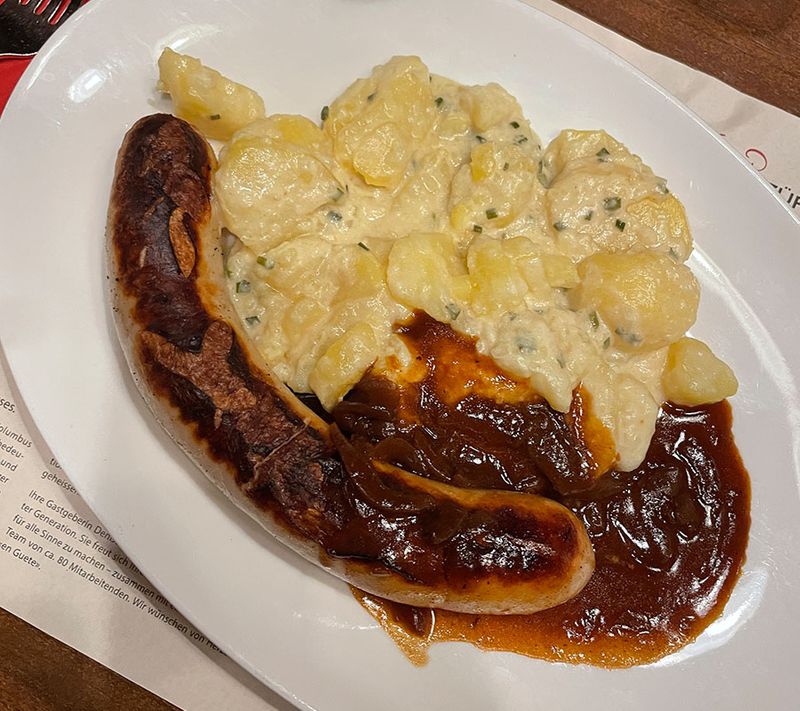 One of the largest, most vibrant and buzzing beer halls in the city, Zeughauskeller boasts a history going back centuries. Constructed in 1487, the building was used to store weapons during the various wars that raged in Europe and today some of these arms have become a part of the décor. I walk in and see a sign, "No smoking in this area please. Live artillery grenades stored here." The tavern opened in 1926 and serves comforting Swiss-German food. The Kalbsbratwurst – pan-fried veal sausage with onion sauce is their speciality and a must–order, apart from many other sausages. I wash that down with a glass of chilled beer enjoying the friendly vibe of the former armoury.
6. Sign up for a self-guided food walk in Basel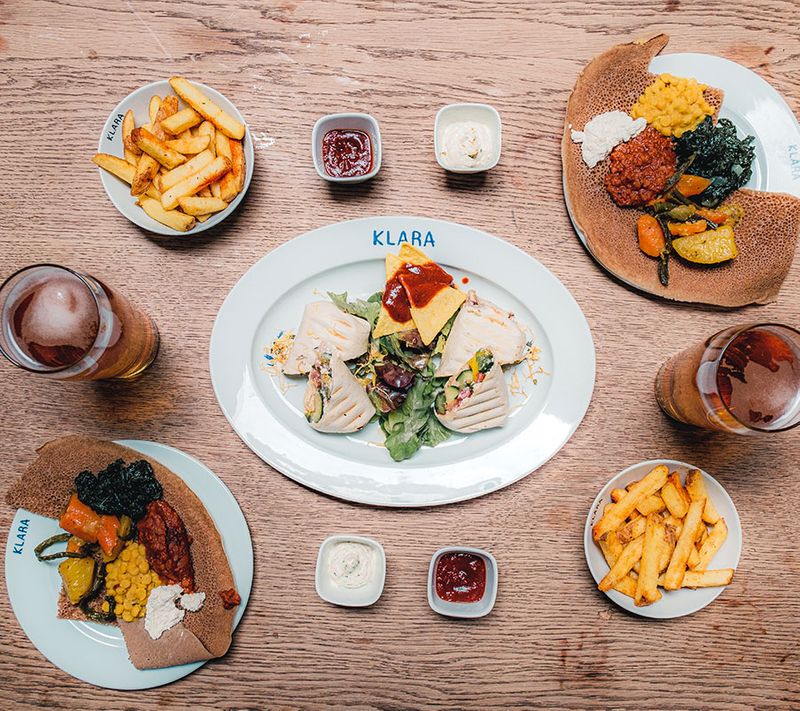 This food walk in Basel takes one to some interesting spots that would usually not make it to your itinerary. Start by soaking in the aroma of baked goods and coffee along with the charming vibe of Backerei KULT, one of Basel's oldest bakeries. I order an espresso with milk which is served with two slices of their fresh home-baked cake. Then we head to an organic food store called Basel unverpackt where the focus is on local products and zero waste. From pastas, nuts, olive oil, eggs, vegetables, cosmetics to grains, there is a huge variety which customers carry away in their own containers because no plastic is used for packaging. I come away impressed carrying a bottle of olive oil. Next in line is lunch at a food court called Klara, with nine different kitchens – Thai, Mexican, Lebanese, Argentina, African and more. There's a bar here as well. The tour ends at Jacob's Basler Lackerly, which is the best option for a small dessert.
7. Do not miss hot chocolate in both the cities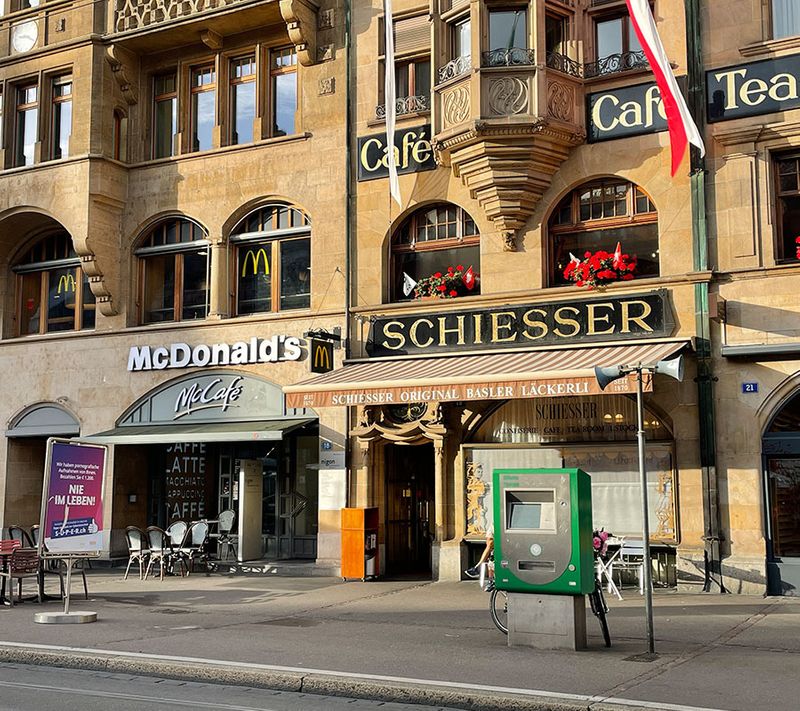 Crisp Alpine air and hot chocolate make a heady combination — and in the land that pioneered milk chocolate, chocolatiers and patisseries, that pepper both these cities, offer some of the best. During an early morning walk in Basel, I stop at Schiesser located in the lively and buzzing Marktplatz where the aroma of chocolate literally hangs in the air. The hot chocolate is rich and creamy but not too thick and I savour it on the go. If you visit the Lindt Home of Chocolate Museum, then have it at the café, where you can give it a twist by adding things like chilli, Tabasco and orange liqueur. Sprungli also serves very good hot chocolate - it's the last thing I have when I leave Switzerland and the memory of that thick melted Swiss chocolate still lingers.
---
Photo: Haus Hiltl