There's nothing like too much chocolate in Switzerland. With an average annual per capita consumption of roughly 10 kilograms, the Swiss take their chocolate seriously and only the finest will do. Trendy Zurich is a city known for its love of all things cacao. From sprawling stores on crowded high streets to teahouses stuck in time, each whips you away into a land of deliciousness and decadence from where coming back might just be impossible. Zee Zest goes on a chocolate trail, biting into all the possible varieties of chocolate one can find. Let's take a look.
Läderach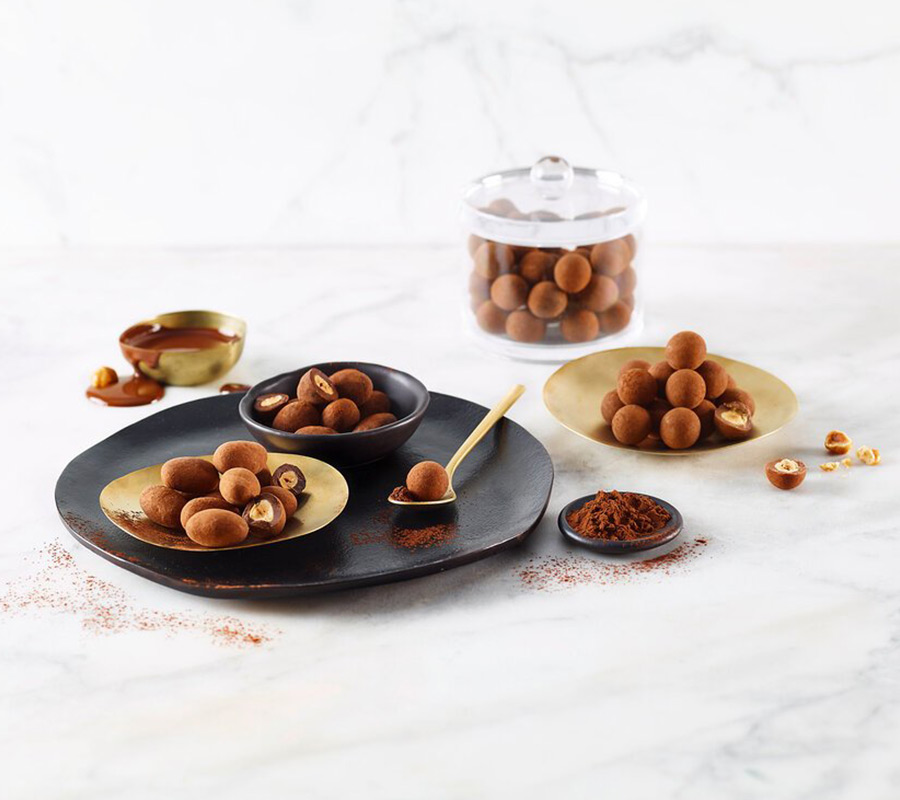 Bang on the buzzing Bahnhofstrasse the Läderach store is conspicuous both by the crowds that mill around the front as well as by the enormous barks of chocolate or FrischSchoggi that line the store window. Made fresh, the chocolate slabs come in a variety of flavours - macadamia milk, raspberry-blackberry white chocolate, blackberry dark and more. Sample the different kinds on offer and then ask the chocolatier to break off a piece according to the size you want. If you can't make up your mind, get an assortment of different flavours. Buying fresh chocolate can be both incredibly delicious and fun! 
Don't leave without walking towards the back of the store. Here, watch a master chocolatier at work and get a bar customised for a special occasion or loved one. Besides barks, Läderach is also known for their melt-in-your-mouth truffles. Läderach founder Rudolf Läderach Jr. invented and patented the process to manufacture thin-walled hollow balls for truffles.
Confiserie Honold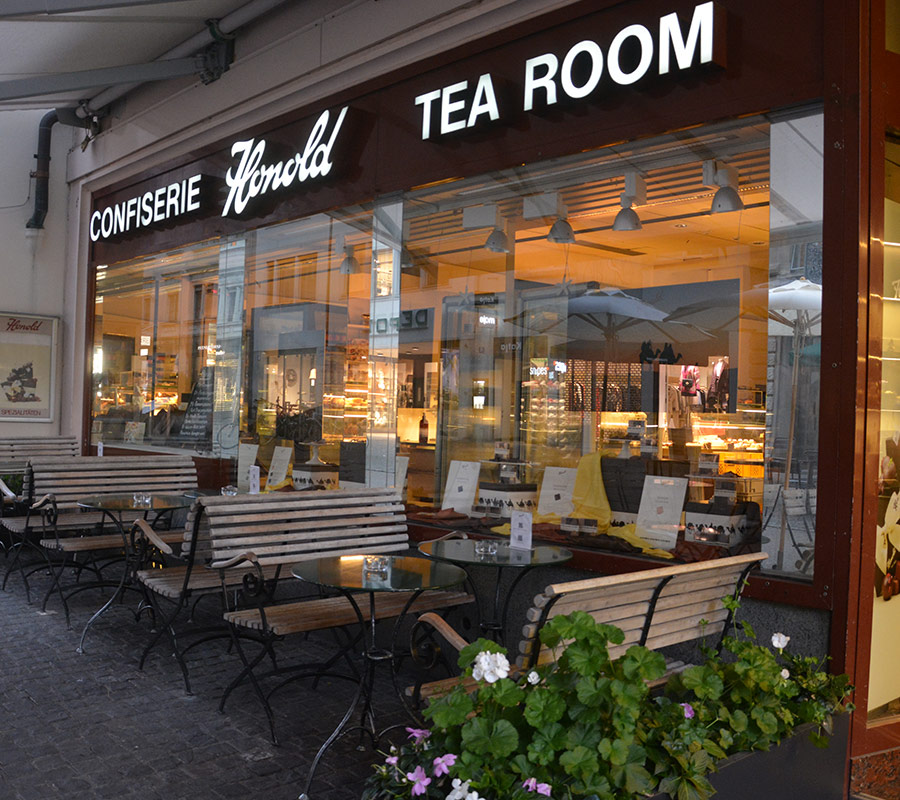 This tearoom and confiserie dating back to 1905 is a delightful mix of old-world charm and all sorts of decadence. The small store sells an assortment of cakes, chocolates and other sweet wonders. But before you shop, grab a table in the cafe adjoining the store and indulge your sweet tooth. The friendly staff will help you choose from the plethora of options. Even the humble hot chocolate comes in a variety of flavours. Choose to have it topped with a dollop of cream or in a pot spiked with chilli or alcohol if you please.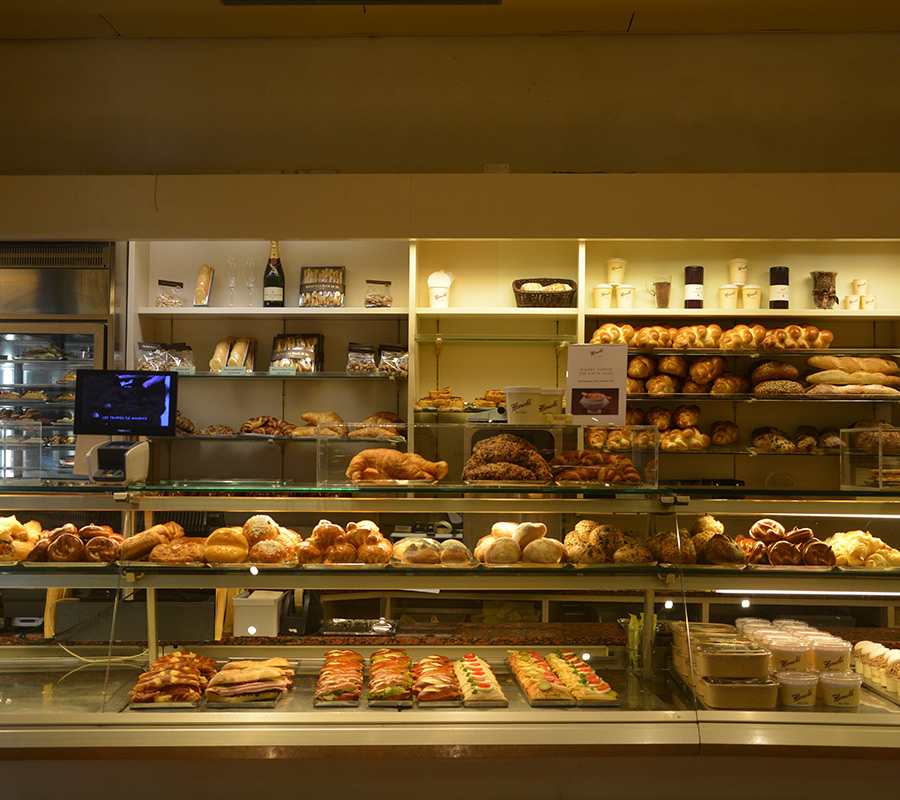 The crowd puller is their wide range of truffles that come in every imaginable flavour. From the classic dark, milk and white chocolate ones to those featuring fruits and hence are available only in spring and summer. Luckily, their best seller 'Lotti's best' is available year-round. Layers of nougat seasoned with grated Tonka beans and a pinch of fleur de sel, encased by dark Venezuelan chocolate and with a sprinkle of gold dust, every piece is a feast for the senses.
Confiserie Sprüngli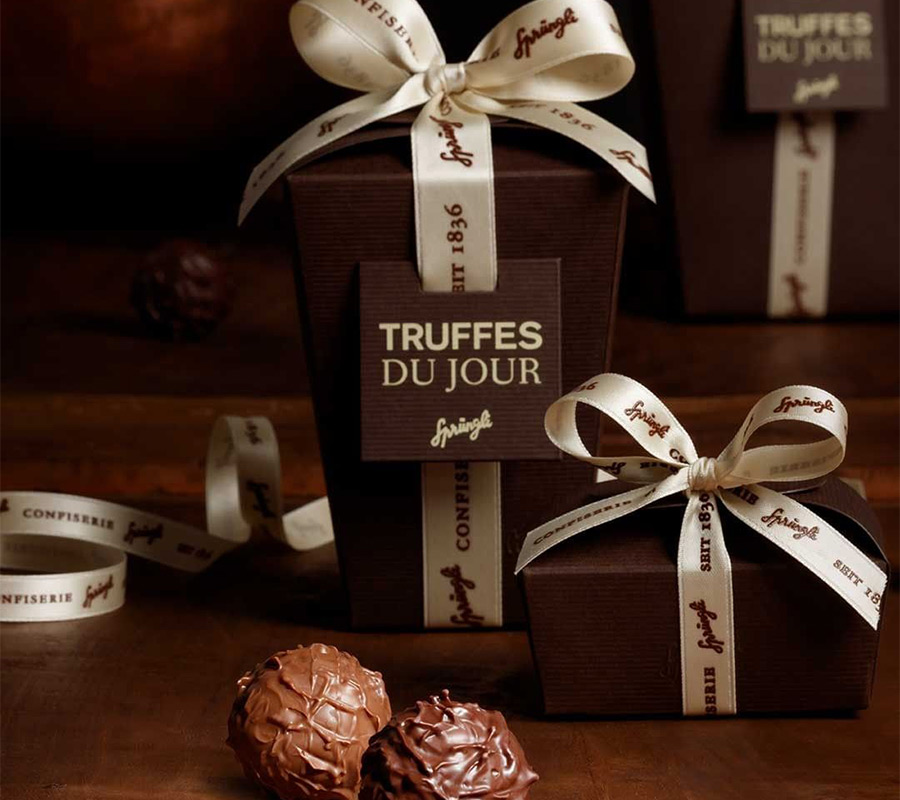 Spread over two floors, Confiserie Sprüngli at Paradeplatz off Bahnhofstrasse draws chocolate lovers from around the globe. Regulars troop in all day long to grab a bite or coffee in the stylish restaurant on the first floor. Complete with Art Nouveau decor and marble topped tables, the interiors are an ode to a 19th century Zurich. The café was a trendsetter of its time and pioneered coffee culture in the city. 
The store occupying the ground floor sells the entire range of Sprüngli products from chocolate bars covered with pistachios, roasted almonds, coconut chips and pretty Alpine flowers; truffles to their signature Luxemburgerli macarons. The eponymous macarons were the creation of a young pastry chef from Luxembourg. Perfectly airy, the bite-sized macarons are made with all natural ingredients and no artificial flavours. Choose from bourbon villa, mocha, champagne gold, caramel fleur de sel or other seasonal variations.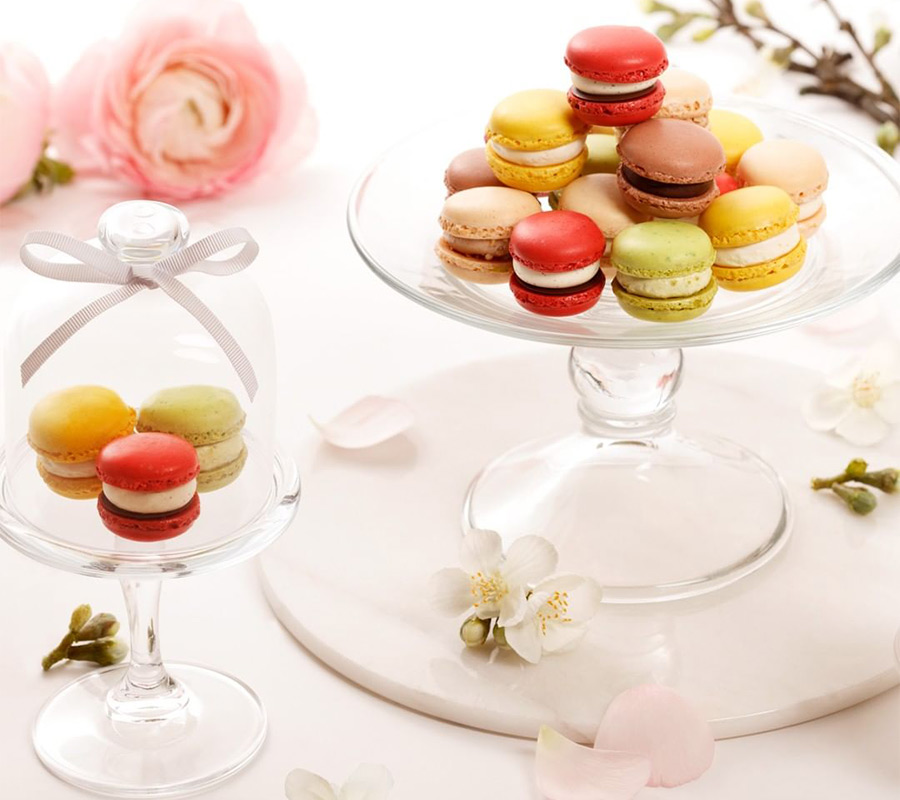 Conditorei Café Schober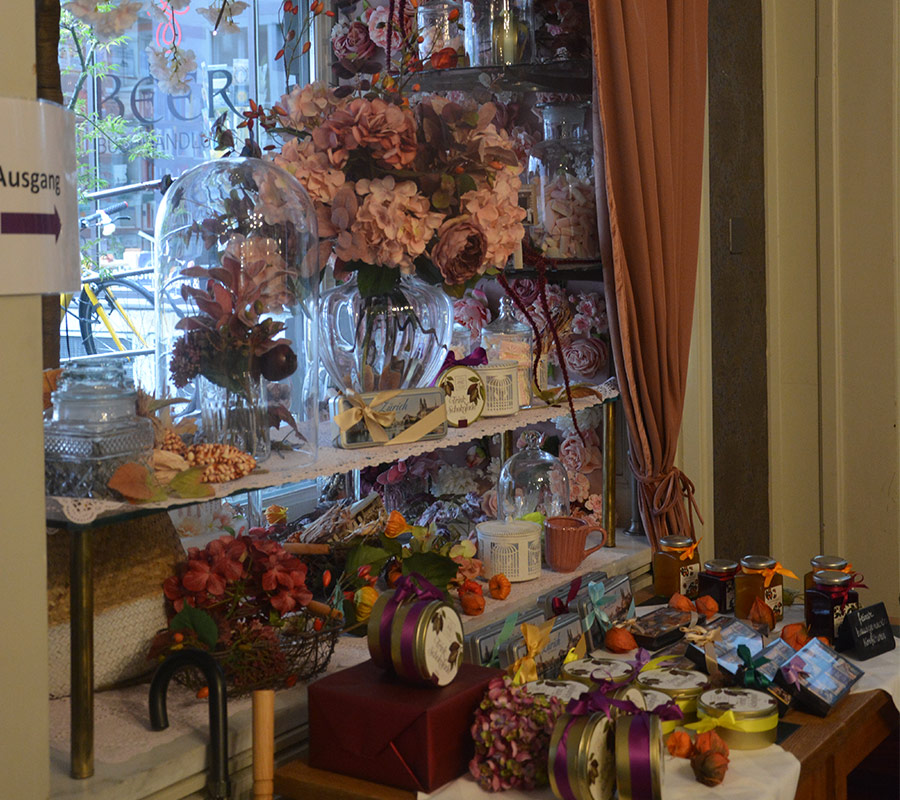 Don't be fooled by Conditorei Café Schober's modest exterior. Inside, the cafe and confectionery situated in Zurich's Old Town and dating back to 1842, with its fantasy setting is a delight for the senses. Neo-Baroque interiors vie for your attention as do display cases and tables groaning with sumptuous baked goodies, elaborate cakes and beautifully wrapped chocolate. Every corner of the cafe and confectionery split over three floors is a delight to discover and entirely different. But don't satiate your sweet tooth just visually find a spot and indulge your tastebuds.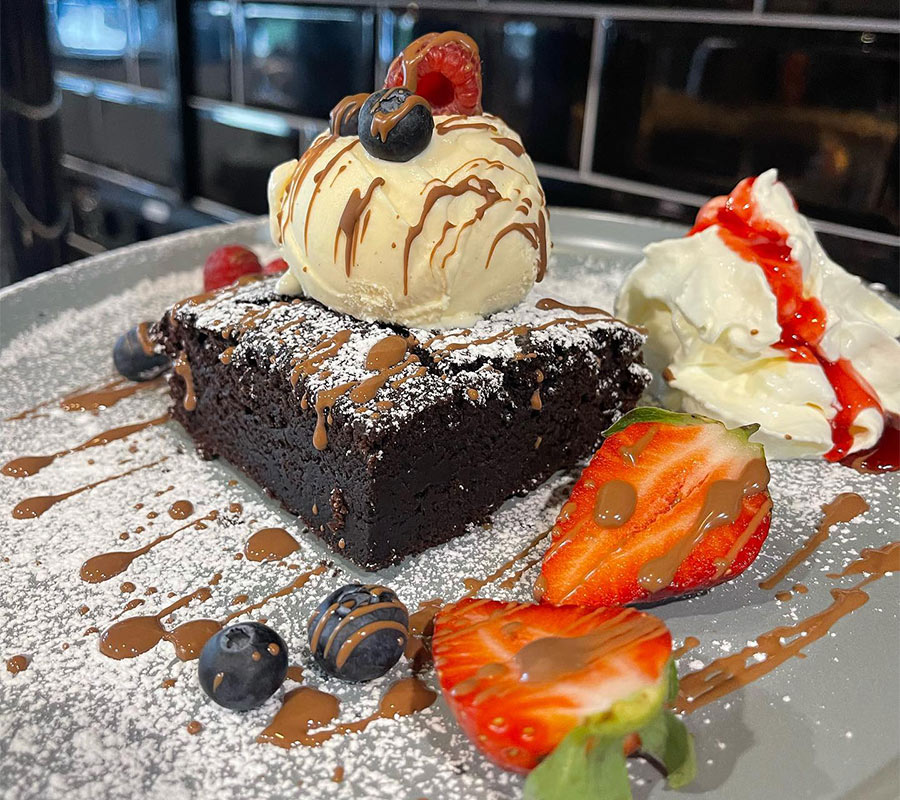 Enjoy a cup of what is considered to be Zurich's finest hot chocolate in the moody Salon Rouge. The rich interiors match up with deep red velvet sofas and Louis XIV chairs. Even the walls have red wall coverings floral wreaths and gold trimmings. 
Change things up and move to the Colonial Café and enjoy favourites such as apple-strudels, fresh fruit tarts or exquisite truffles and handmade pralines. 
Photo: Chaitali Patel; Instagram/confiseriespruengli, cafe_schokobrunnen